I Love LA, Unironically and Shamelessly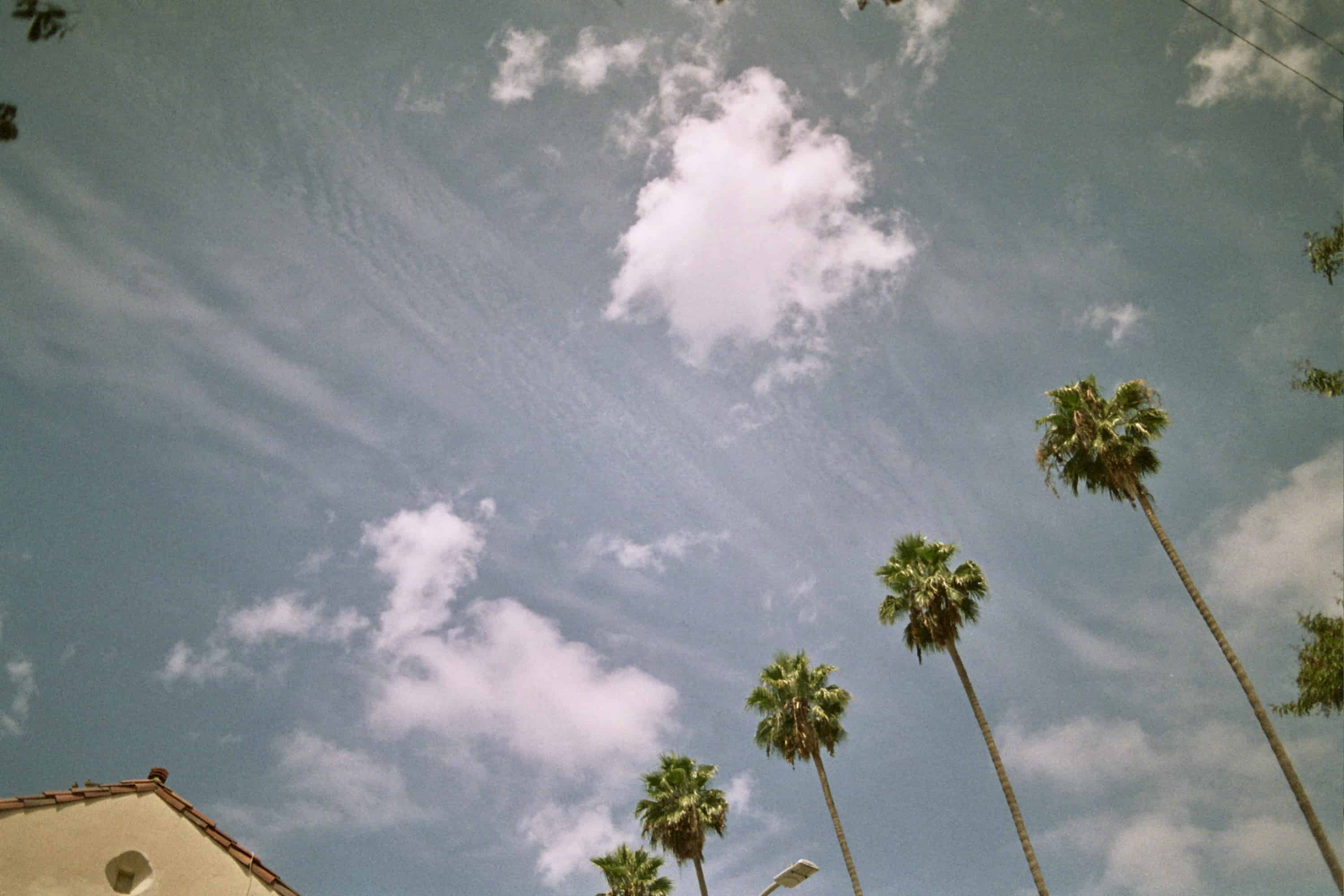 Los Angeles is a city that seems easy to hate.
Its sprawl of car-choked freeways and skies thick with morning smog, its celebration  of plastic celebrity culture and neglect of the homeless, the self-loving kitsch of Hollywood—ask someone why they dislike LA, and chances are you'll hear one of these complaints. Sure, the weather is perfect, but you still have to drive everywhere.
And yet I love Los Angeles, and every time I visit, I love it more. (And I don't drive.)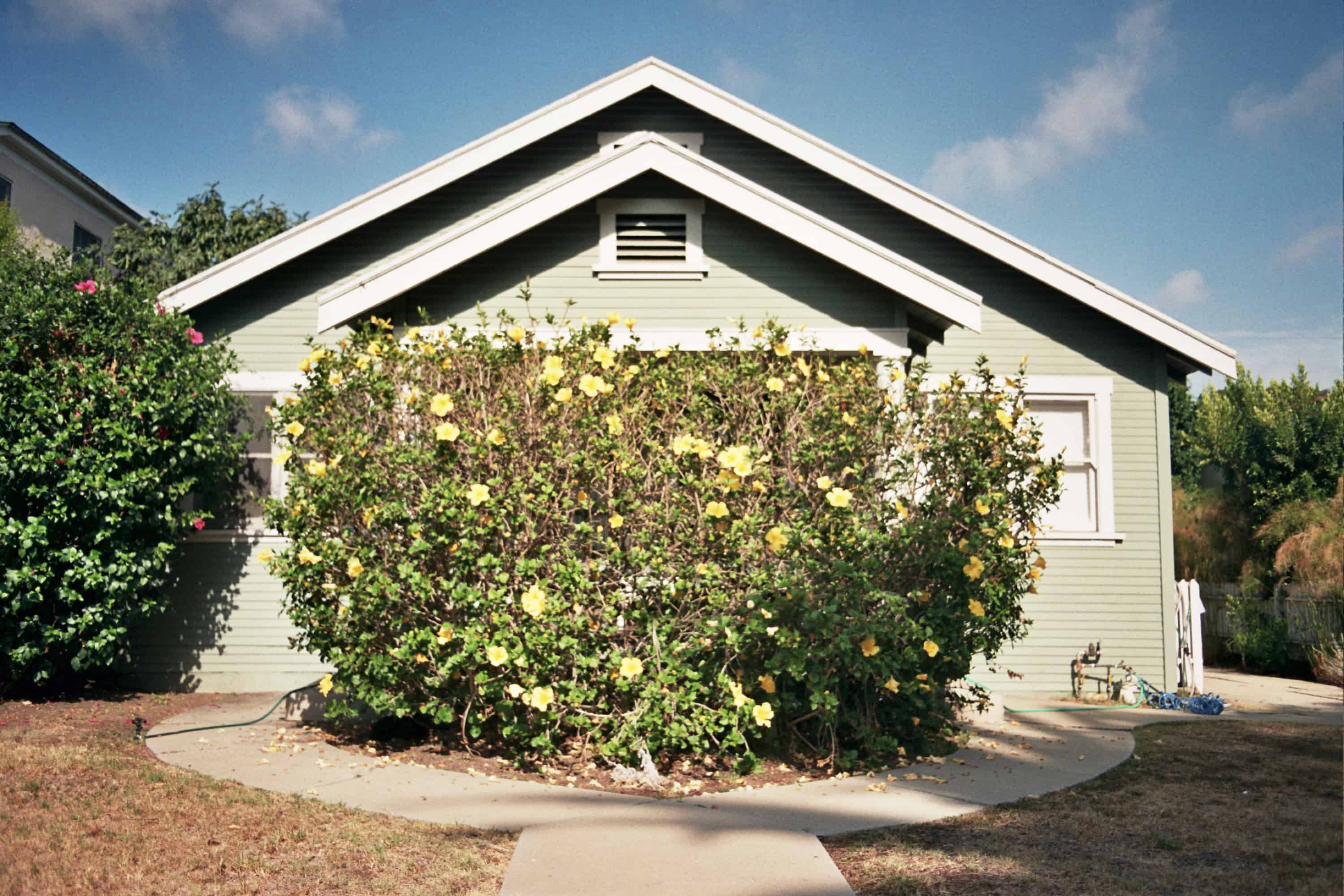 My sister lives in Los Angeles; she is my chauffeur, my guide, my excuse to constantly return to this city. Before I visit, Hillary and I make dream lists of all the things we want to do in LA, and there's never enough time to finish everything. LA might be known for its plastic sprawl, but the city is actually exploding with culture and art and quirky activities. Unlike more compact cities, however, you have to seek it out. Do the following things, and I promise: you too will love LA.
Go For A Hike.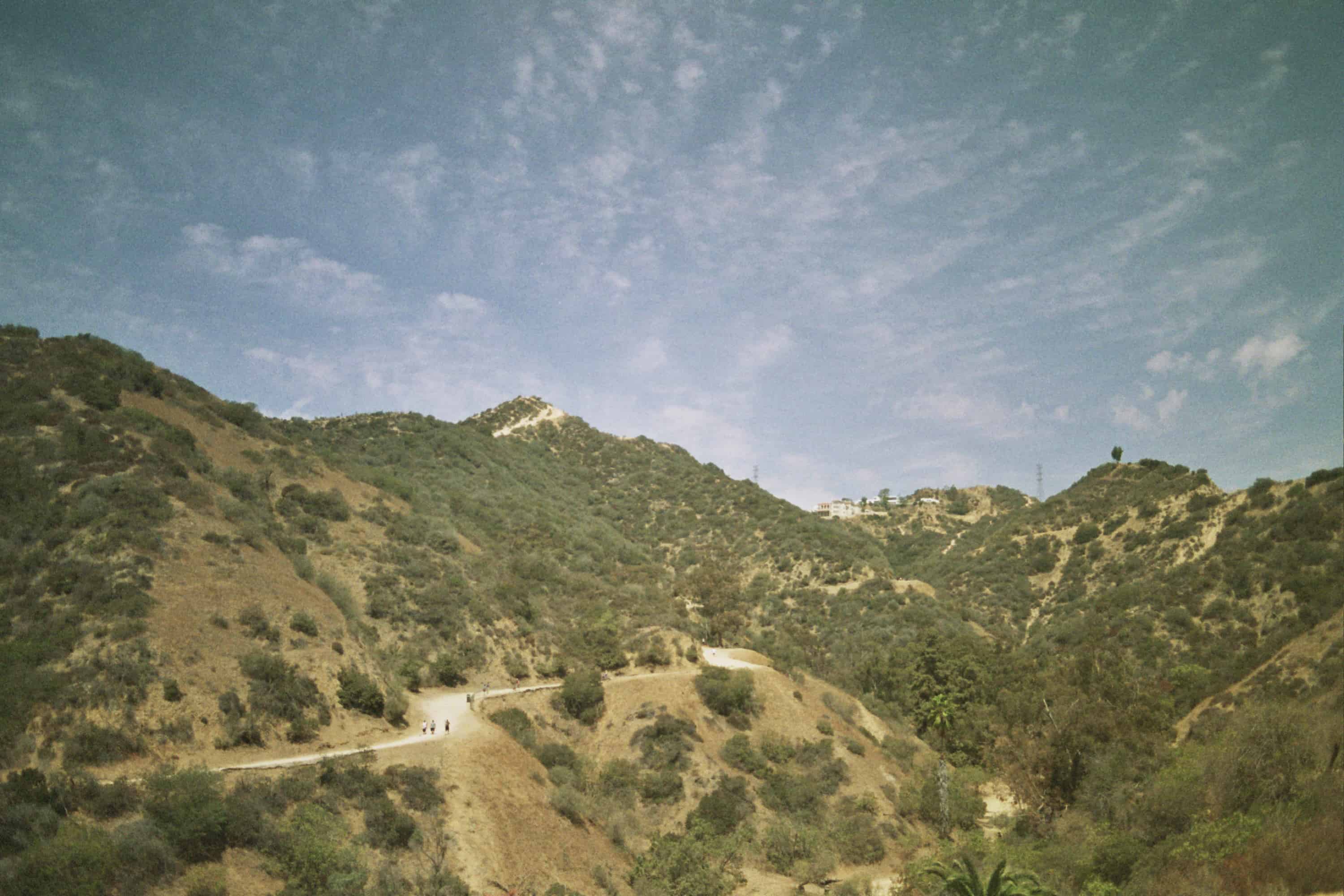 Los Angeles has splendid weather almost all year. Even in the summertime when the heat cranks up, the air is dry and the mornings are cool. Though it's not a city for walking, LA is a city for hiking. Hillary took me on a hike in Runyon Canyon, which she told me was a place to "see and be seen"—which immediately made me want to skip it. I'm glad I didn't. The climb wasn't too intense and we were rewarded with a great view of Los Angeles and the Hollywood Sign—and the satisfaction of succeeding at a hike before lunchtime.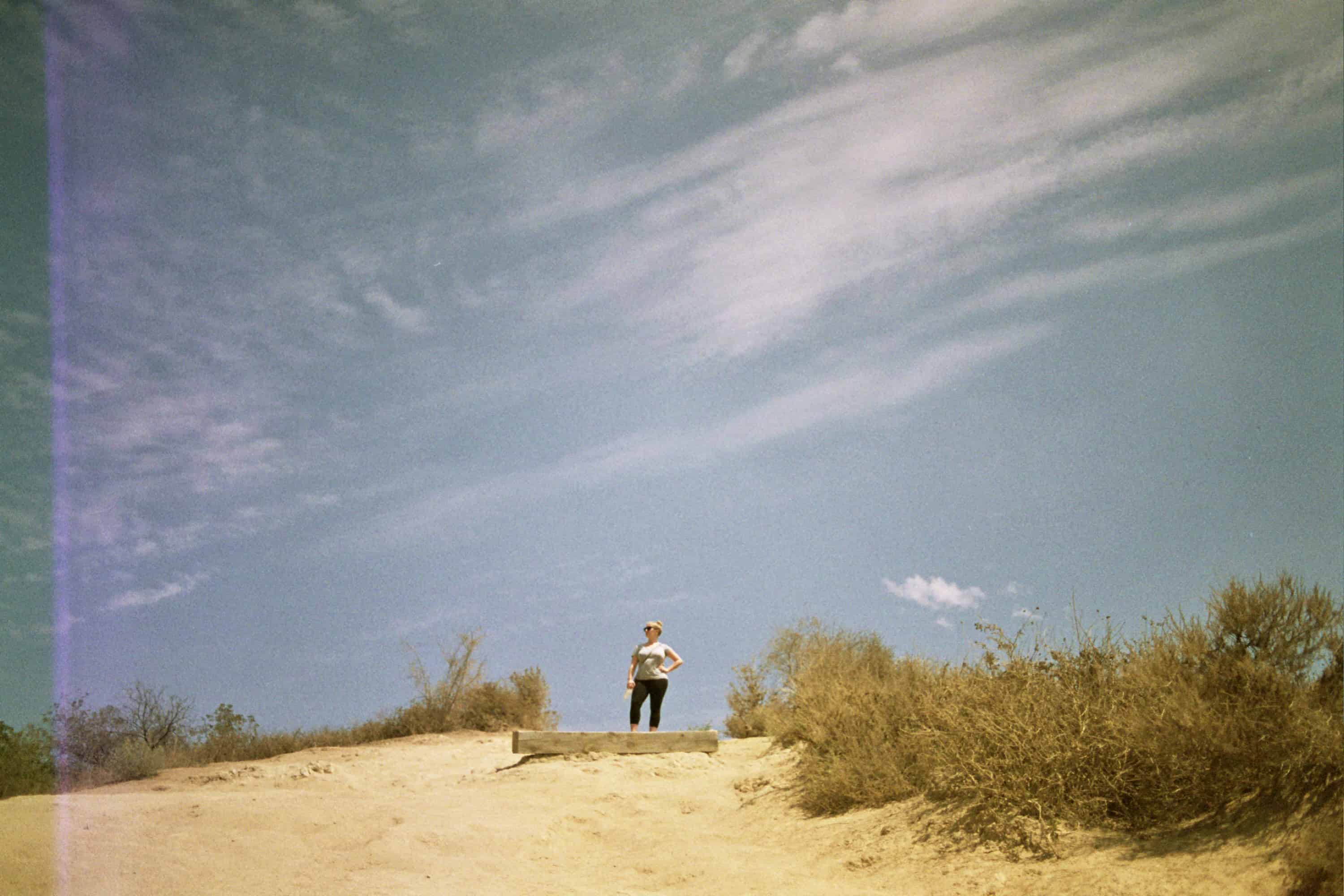 See Movies at Art Theaters.
If there's one thing that LA does better than any other city on earth, it's movies. This is The Industry in Los Angeles, its lifeblood, the thing that made this sprawling desert town a cultural capital. Unsurprisingly, LA is blanketed with small movie theaters offering offbeat programs. One year, Hillary and I went to see Saturday Night Fever in the Hollywood Forever Cemetery with Cinespia, where the scene was full of people dancing under a faint cloud of pot smoke. It was warm and lively (until everyone realized how seriously dark that movie is—if you haven't seen it, it's not all disco and white suits) and perfect for LA's eternal summer. Another year, we discovered the Silent Movie Theater in Hillary's West Hollywood neighborhood, where Cinefamily threw an Espresso Bongo Happening, complete with campy beat-era Roger Corman horror flicks, Kahlua-spiked cappuccinos, free red wine, and a guy attempting to read Howl. Because this is LA, the lead actor from the Corman film ("A Bucket of Blood") showed up for a Q&A. It was an event, not just a movie. (We returned this year to watch my favorite Los Angeles documentary, Los Angeles Plays Itself.)
This year, we found a theater showing a James Dean double feature. Neither of us had seen any of his three films, so we were quickly educated on the wonder that is James Dean. We preferred Rebel Without A Cause over East of Eden, but seeing both in the theater with a full audience was a perfect way to appreciate how much these films hold up—reacting to a 60-year-old movie with a roomful of people is a completely different experience than just streaming it on Netflix.
Go To The Griffith Observatory.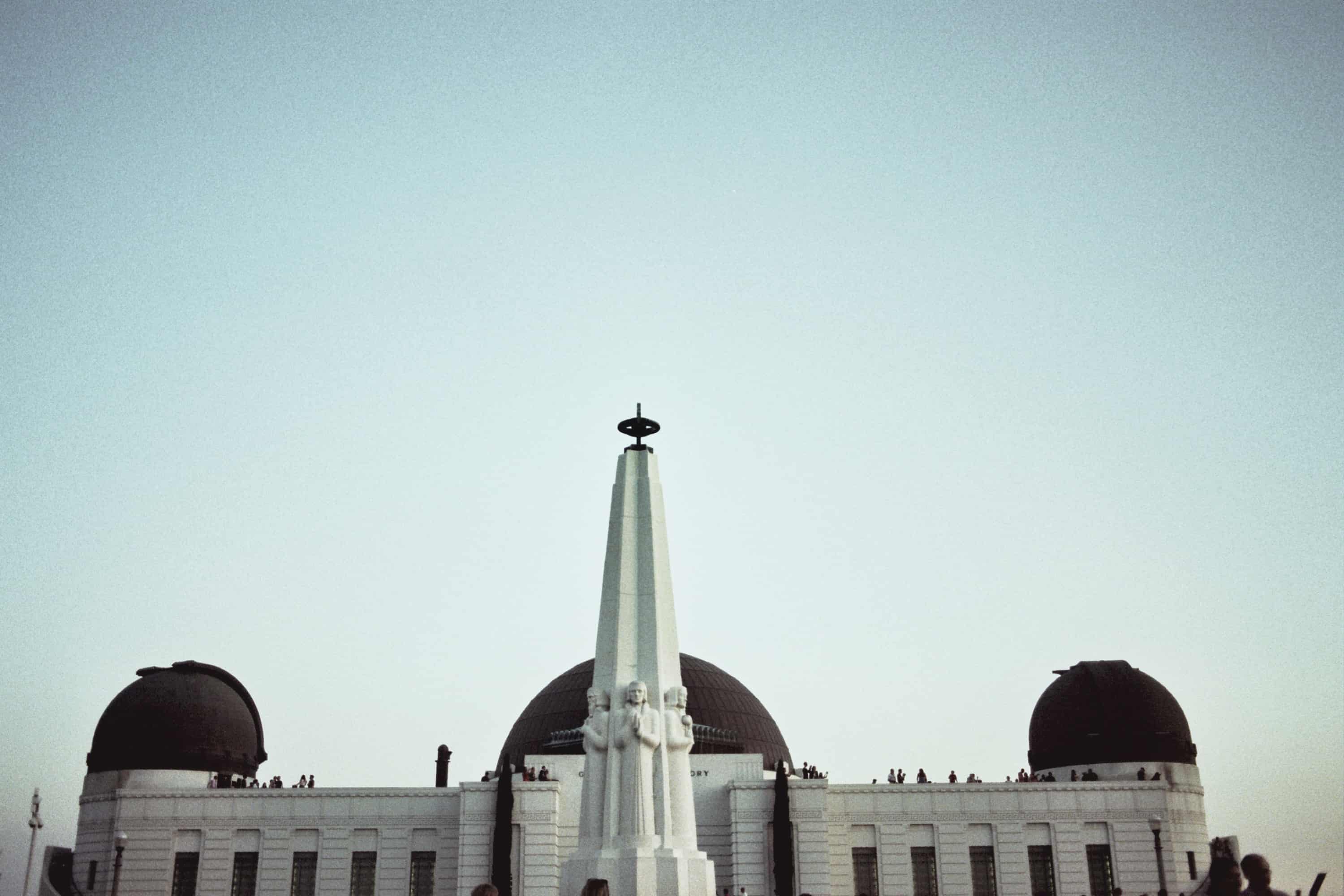 As with many things LA, my obsession with the Griffith Observatory was fed by a movie. The climax of Rebel Without A Cause takes place at the Griffith Observatory, a facility built by the Works Project Administration in the 1930's, and after seeing the film in the theater, we were determined to go. Though Hillary later discovered that the hike up is really pleasant, when we went together, we drove. The building looks like a time capsule, all elegant gray domes and white curves and art deco angles.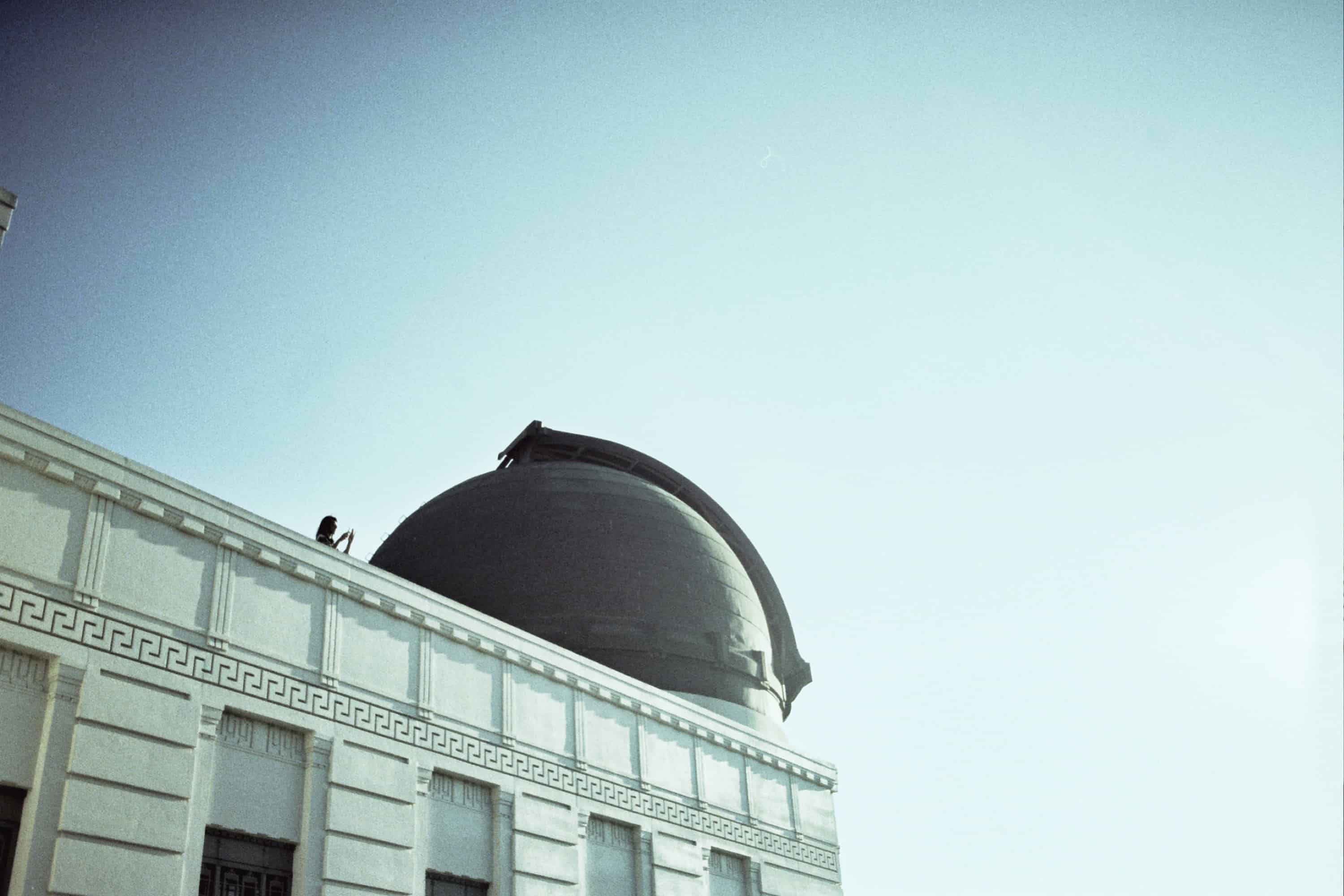 It was nearly golden hour, and so Hillary and I explored the outside of the building and ate apples on the green lawn. Gazing out from the Observatory, with its view of both the Hollywood Sign and Downtown LA, I kicked myself for never coming here before. And of course, it's a terrific place to take pictures.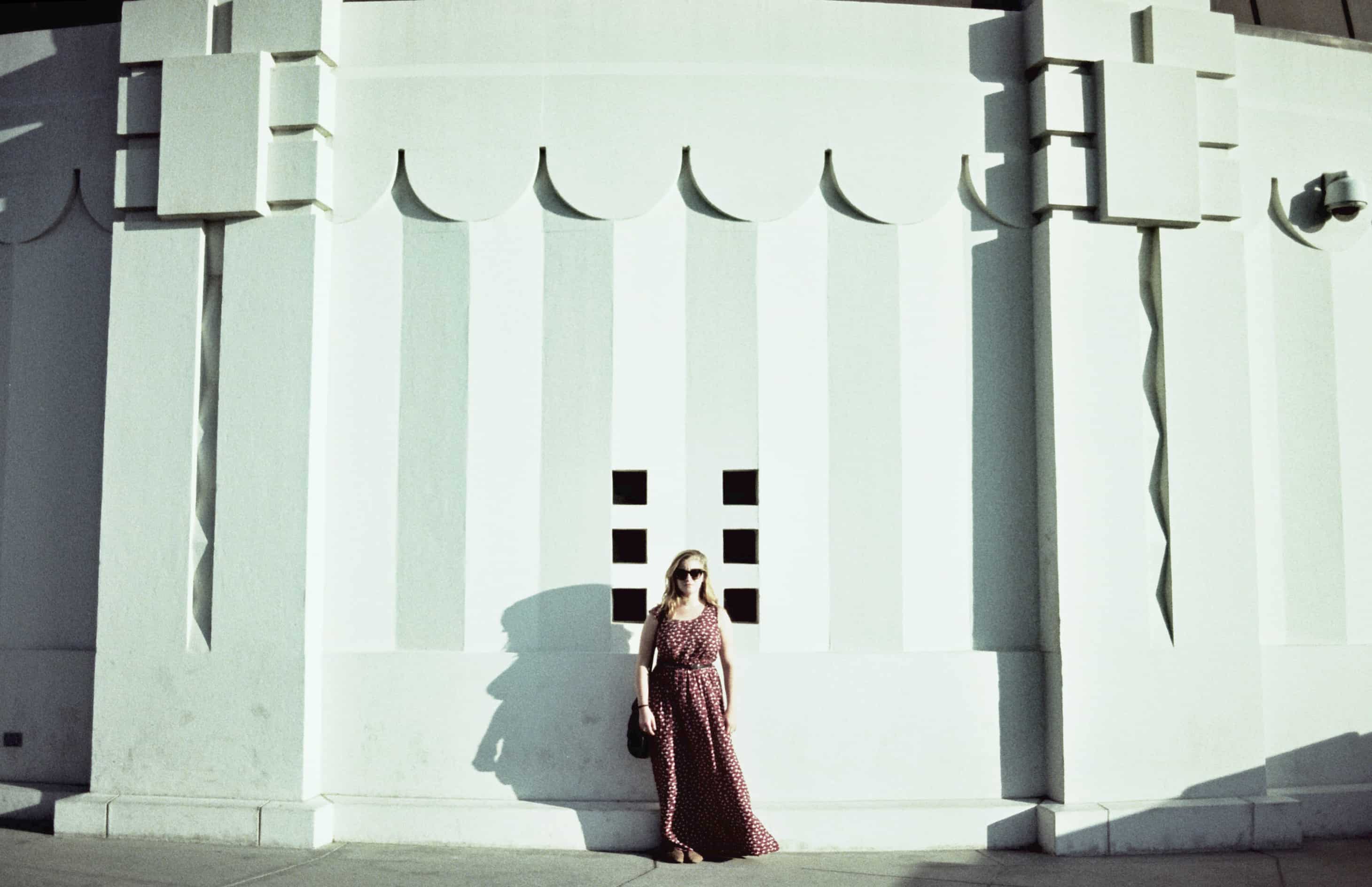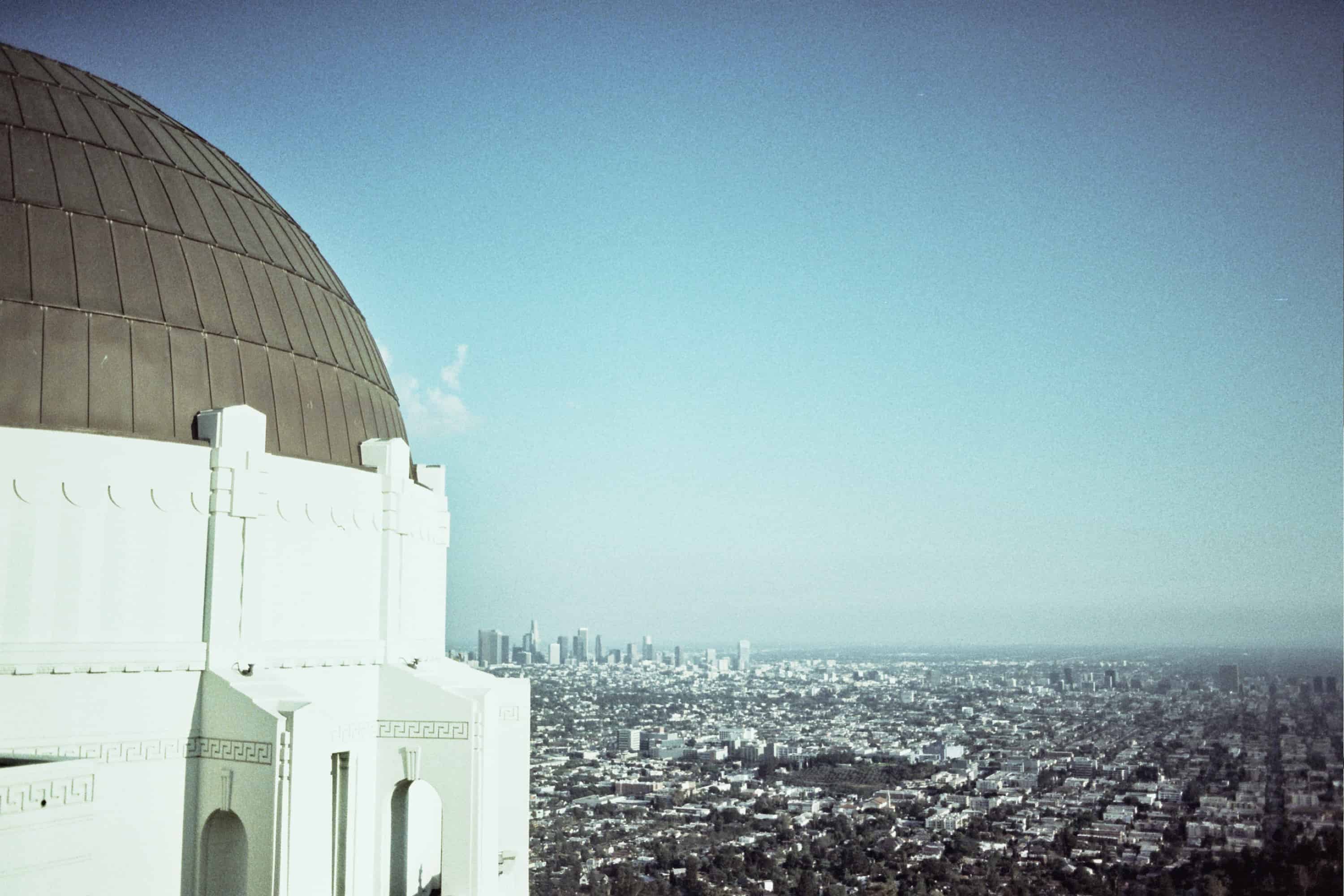 Explore the Getty Villa By Day And the Getty By Night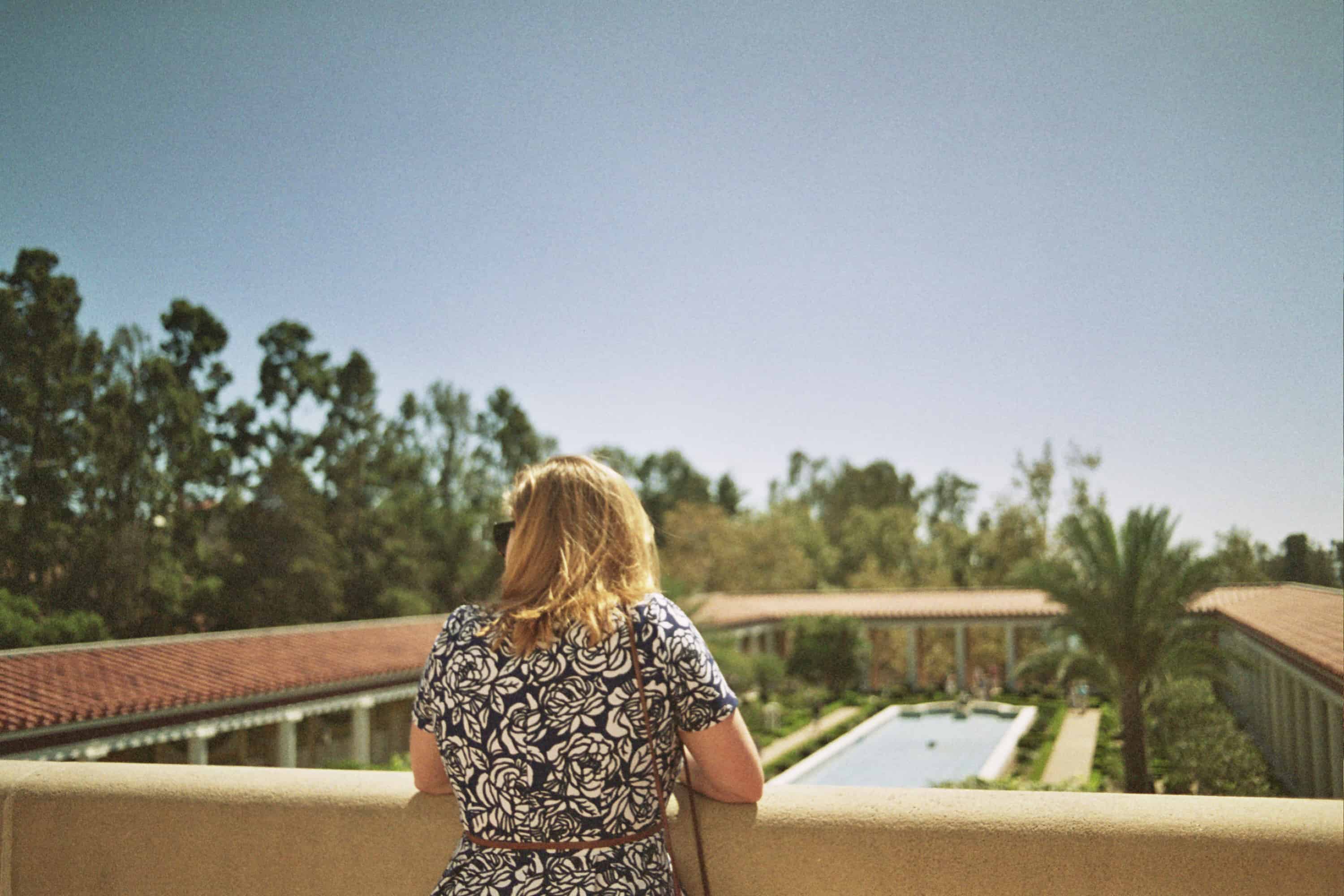 The Getty Center is one of my favorite places to visit in LA—I first went in 2003 and have been drawn back ever since by its modern design and excellent art exhibitions. (I saw a show here of the photographs of Garry Winogrand, William Eggleston, and Diane Arbus—it was my introduction to all three and truly a formative experience.) However, the day Hillary and I planned to go was a Monday, and the Getty was closed. Instead, we decided to investigate its sister venue, the Getty Villa. The Villa has more classical art, as befits its classical setting. Its long courtyard pool and Greek columns lent the museum an elegance, and I honestly enjoyed the building itself even more than the actual art.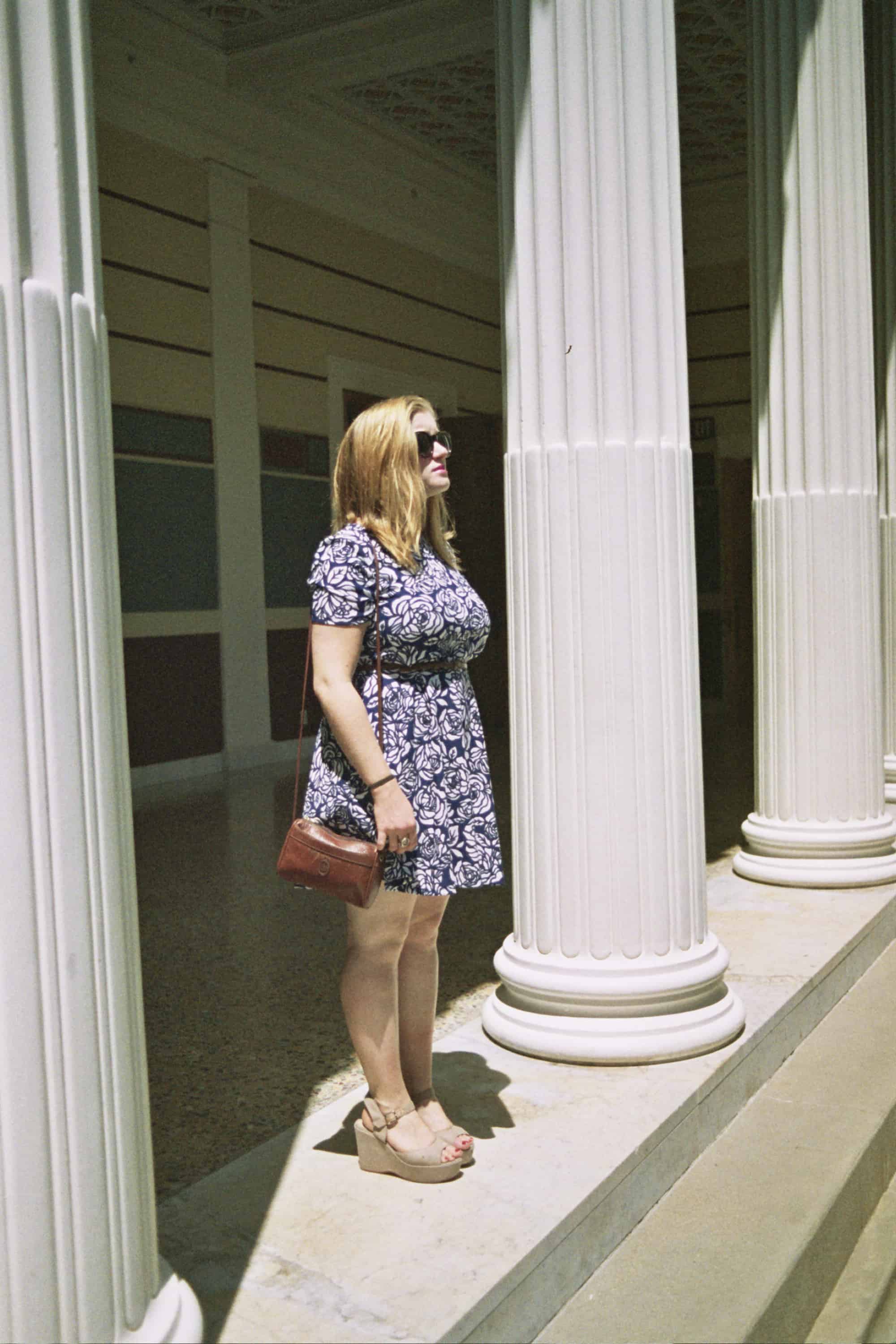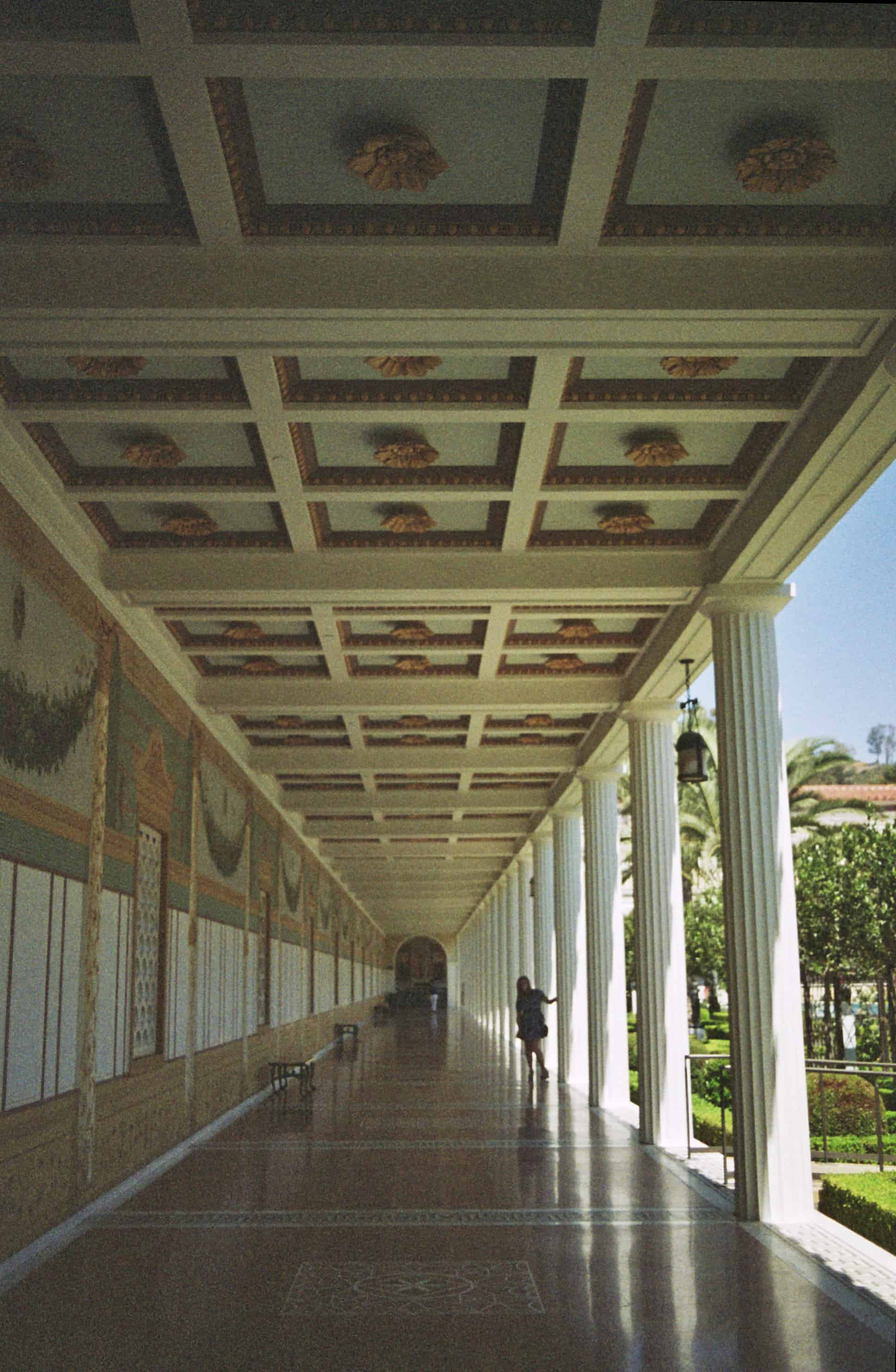 We didn't give up on the Getty Center, though. The Getty is open late on Saturday nights, so we decided to catch the sunset at the museum. Our plans were thwarted, though—the traffic to get into the parking garage was intense, and parking was a nightmare; Hillary and I got a bit loopy and started belting out Tina Turner songs, much to the amusement of the people in the cars near us. We made it to the Getty after sunset but before nightfall, and the sherbet skies were dusky and glowing. There was a live band, and the music filled the spaces of the Getty campus. Exploring the museum at night was a thrill, and a lovely way to spend a warm LA evening… but next time, we will get there early.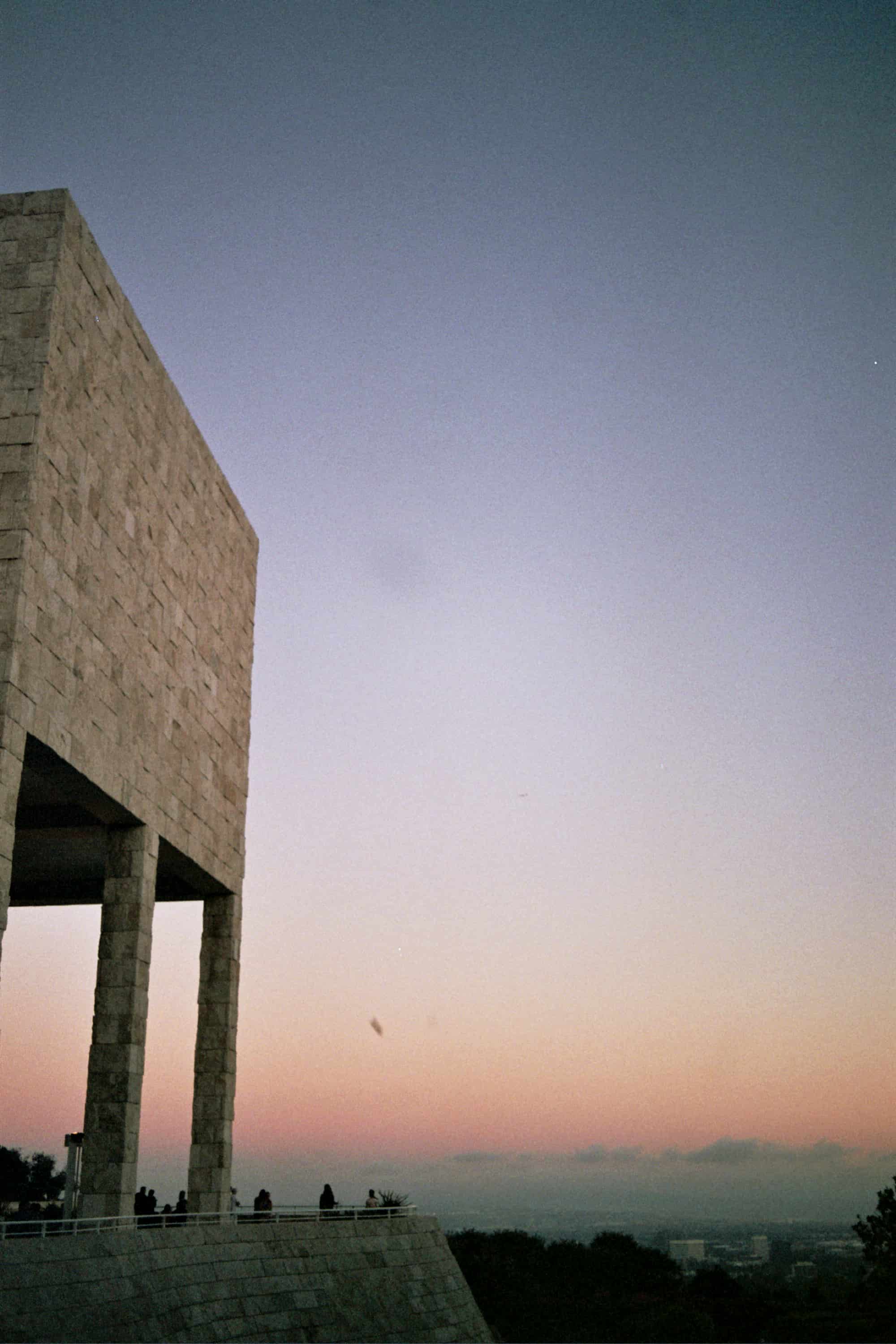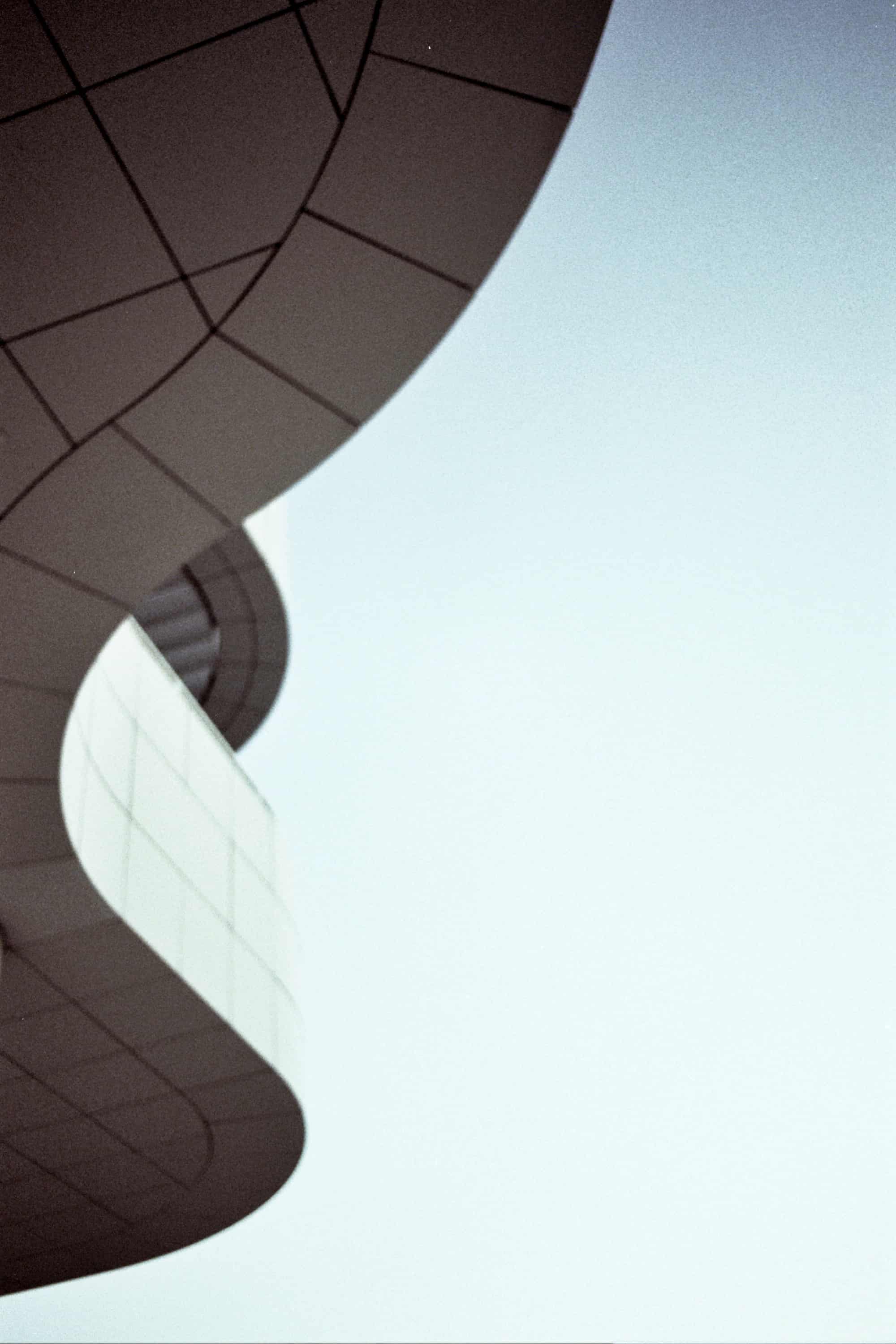 Get Lost In the LACMA and Swing By The Tar Pits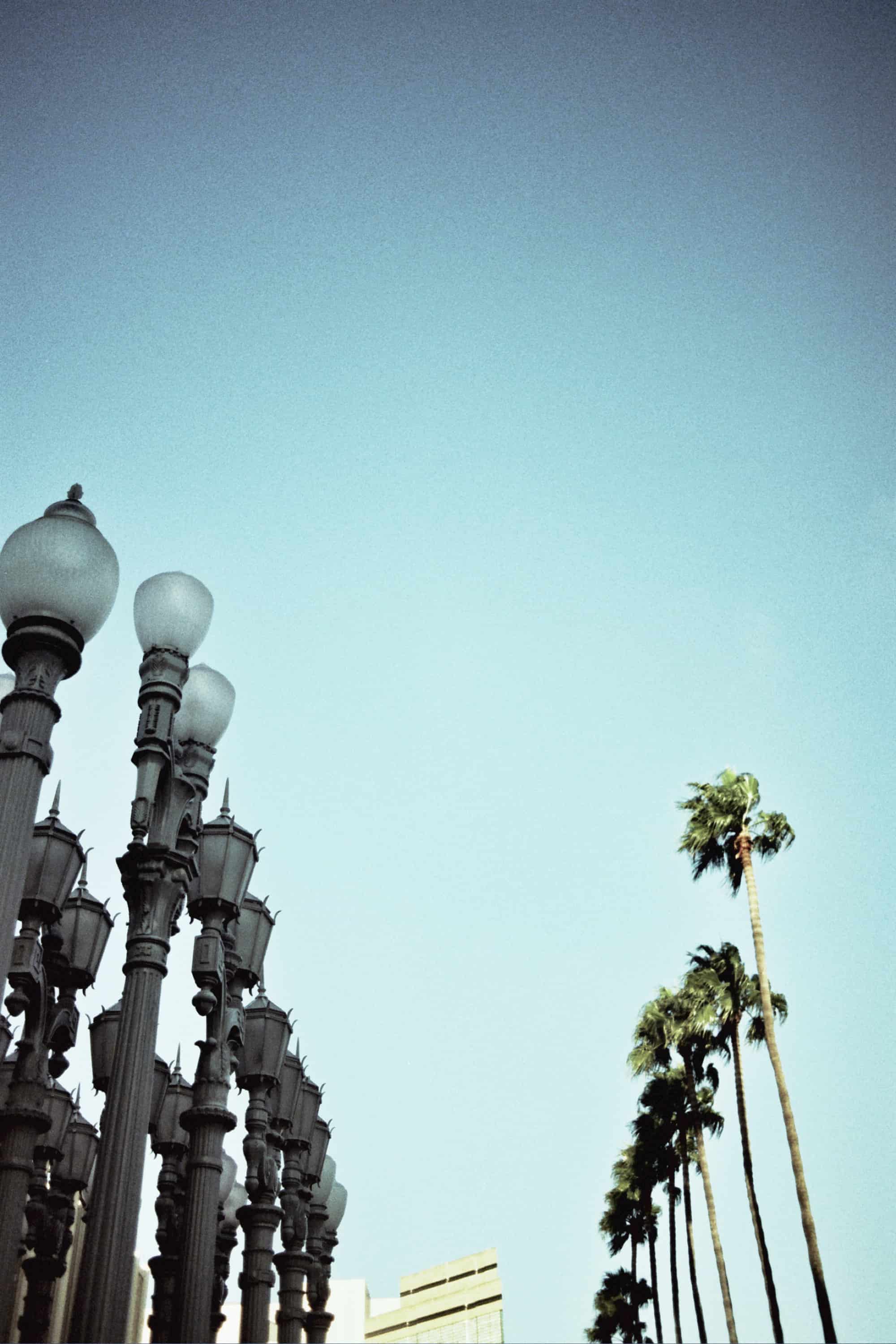 Los Angeles has a wealth of museums, but I've always been partial to the LACMA. It has a permanent collection that is wonderful—I'm particularly fond of its modern art and Islamic art wings—and rotating exhibits that tend to fascinate. It's easy to lose hours in the museum, wandering from the Korean pavilion to the rooms full of German Expressionism. When Hillary and I went in August, there was an installation in the main courtyard of plastic yellow noodley things hanging from the ceiling, which entertained us as much as it entertained the children running around and squealing with glee.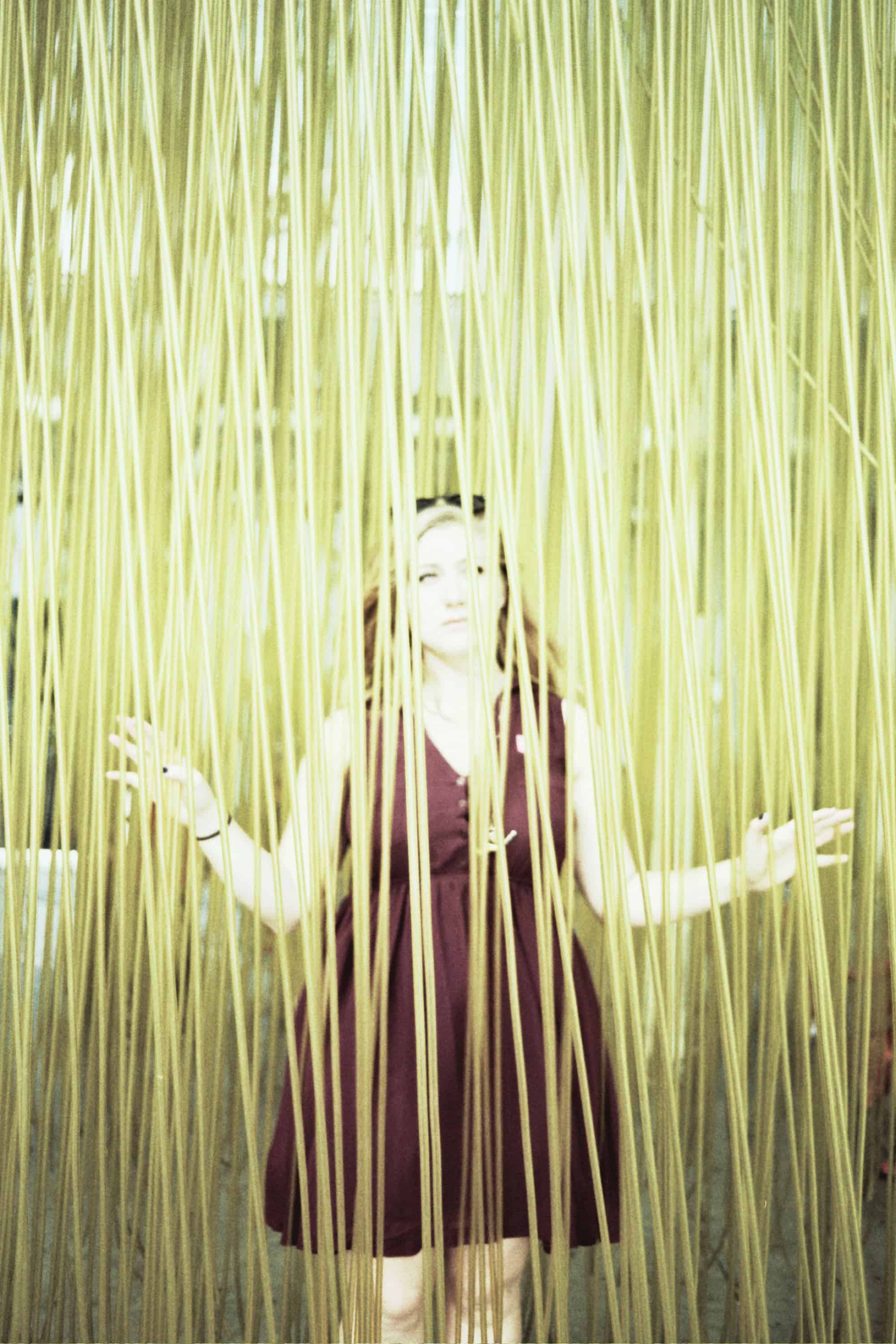 The LACMA, like the Getty, had live music the night we went; we listened to the exuberant jazz in the waning sunshine. From the LACMA, we made a pilgrimage to my favorite weirdo LA attraction, the La Brea Tar Pits. I've written about them before, but it's worth mentioning them again. There is something so mesmerizing about the smelly oozing tar; the Page Museum that accompanies the pits is excellent but if you don't have time for it, just take a few minutes to watch the tar pits bubble and burp. It's not glamorous, but it's wonderful.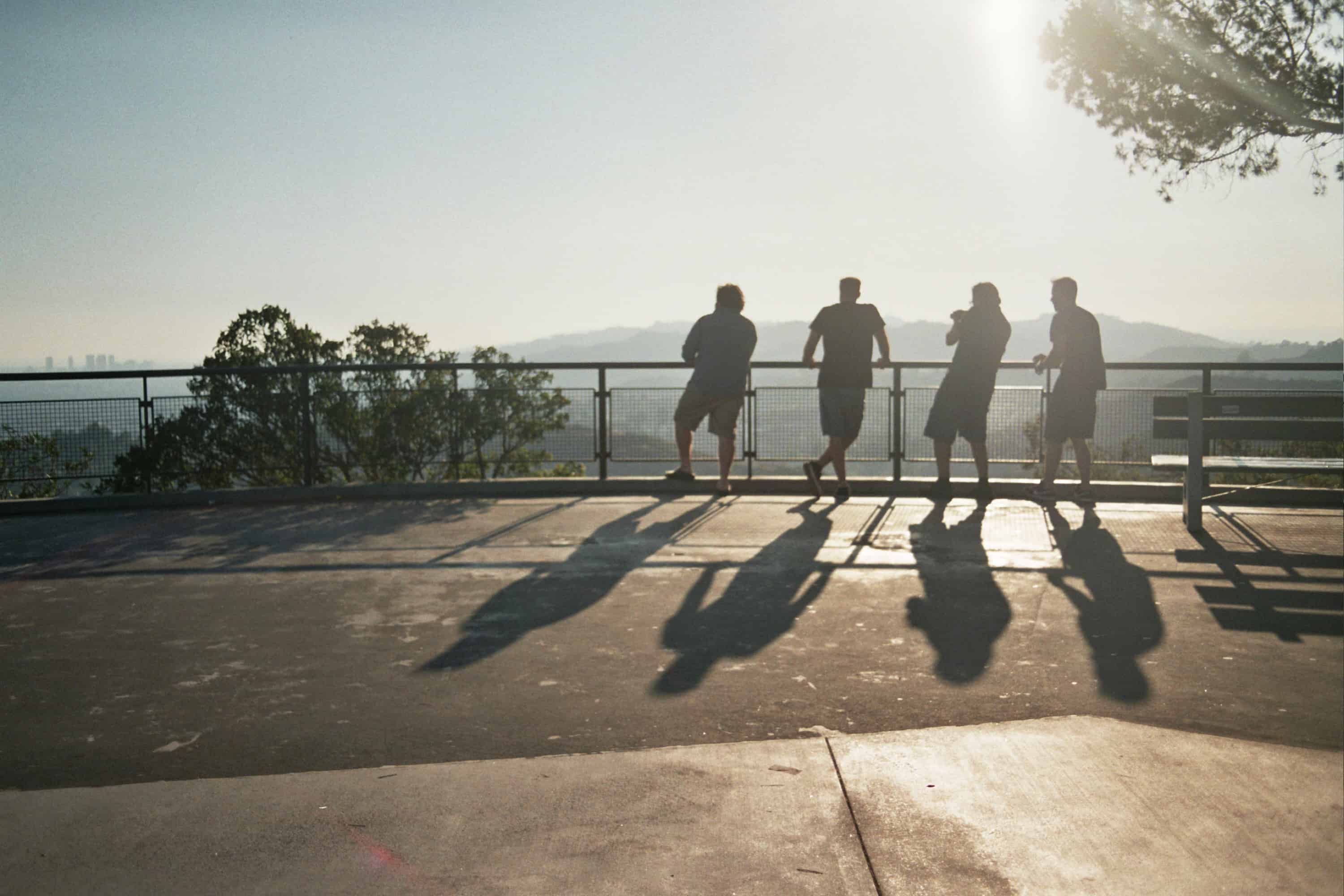 There's still so much I want to do: visit the Venice Canals, hike up to the Hollywood sign, hang out in the hipster heaven of Silverlake, get out of the city limits and explore the Salton Sea and Palm Springs and Joshua Tree National Park.  Can you blame me for loving LA?