The Beach At Night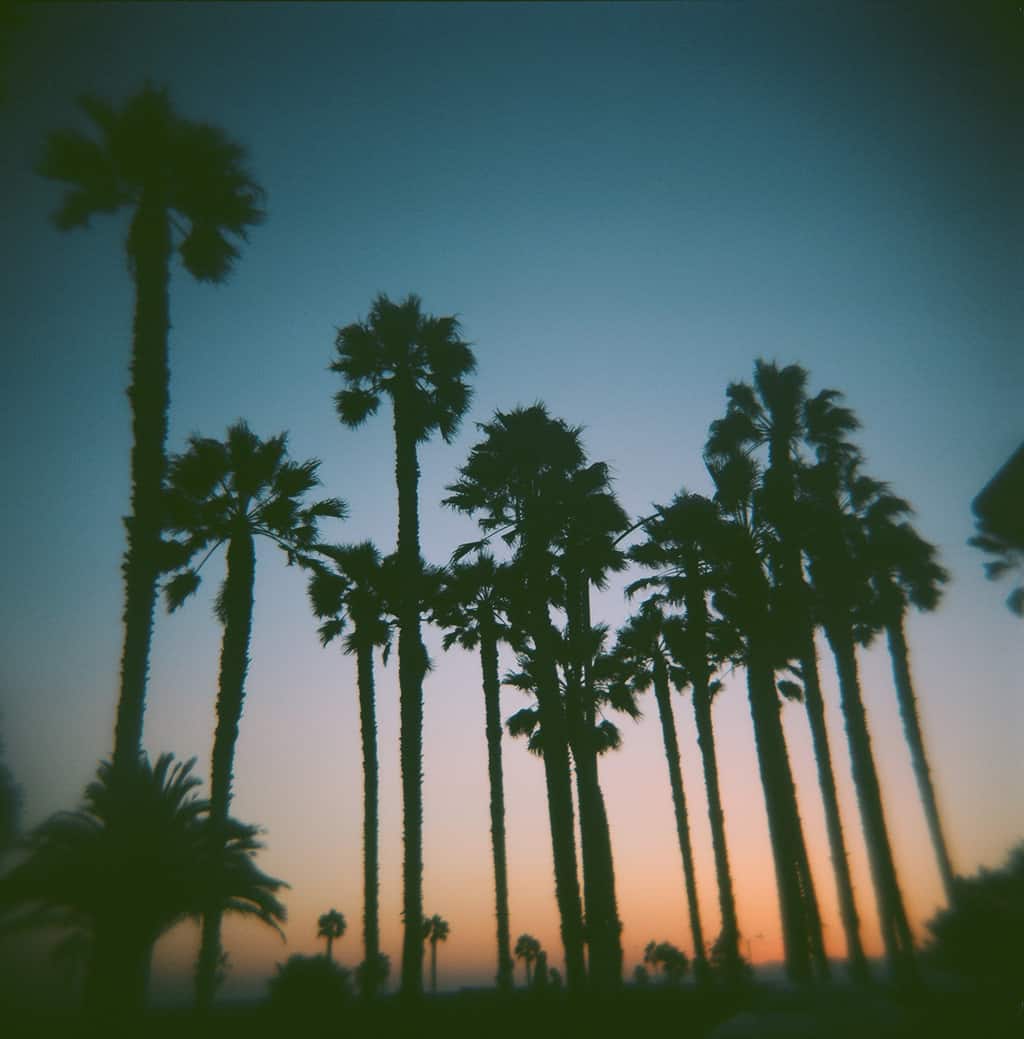 We were done with the party. The scent of pot and the sounds of tipsy forty-somethings singing along with The Zombies became fainter and fainter and we walked into the darkness away from the Santa Monica Pier. Summertime Thursdays bring these evening concerts on the beach, but we hadn't been close enough to see much and we'd heard all the hits, anyway.
The farther away we went from the crowd, the darker the beach became. Between the faint yellow glow of the buildings nearby and the muted flashing lights of the pier, we'd found a perfect little sliver of black beach. The perfect cover of darkness for our latent silliness.
I always carry a camera or two, and tonight I'd taken my little plastic Holga camera. The particular make of my camera, the Holga CFN 120, comes with a built-in multicolored flash; this means I can take pictures in red, yellow, blue, or just regular white. And, since this is a Holga, I can also take double (or triple, or quadruple) exposures: the Holga doesn't automatically wind, and you can continue to shoot over and over the same frame until you feel inclined to wind the film forward. This can be a lot of fun when it's intentional and a real drag when you've simply forgotten to advance the frame.
Using a flash in complete darkness makes a cool effect—the light illuminates the subject, but the surroundings stay black. And here we were: enveloped by darkness, empty sand, and the dim crash of the ocean. The Zombies were singing in the distance and sister and I were struck with the sillies. Guess what happened next.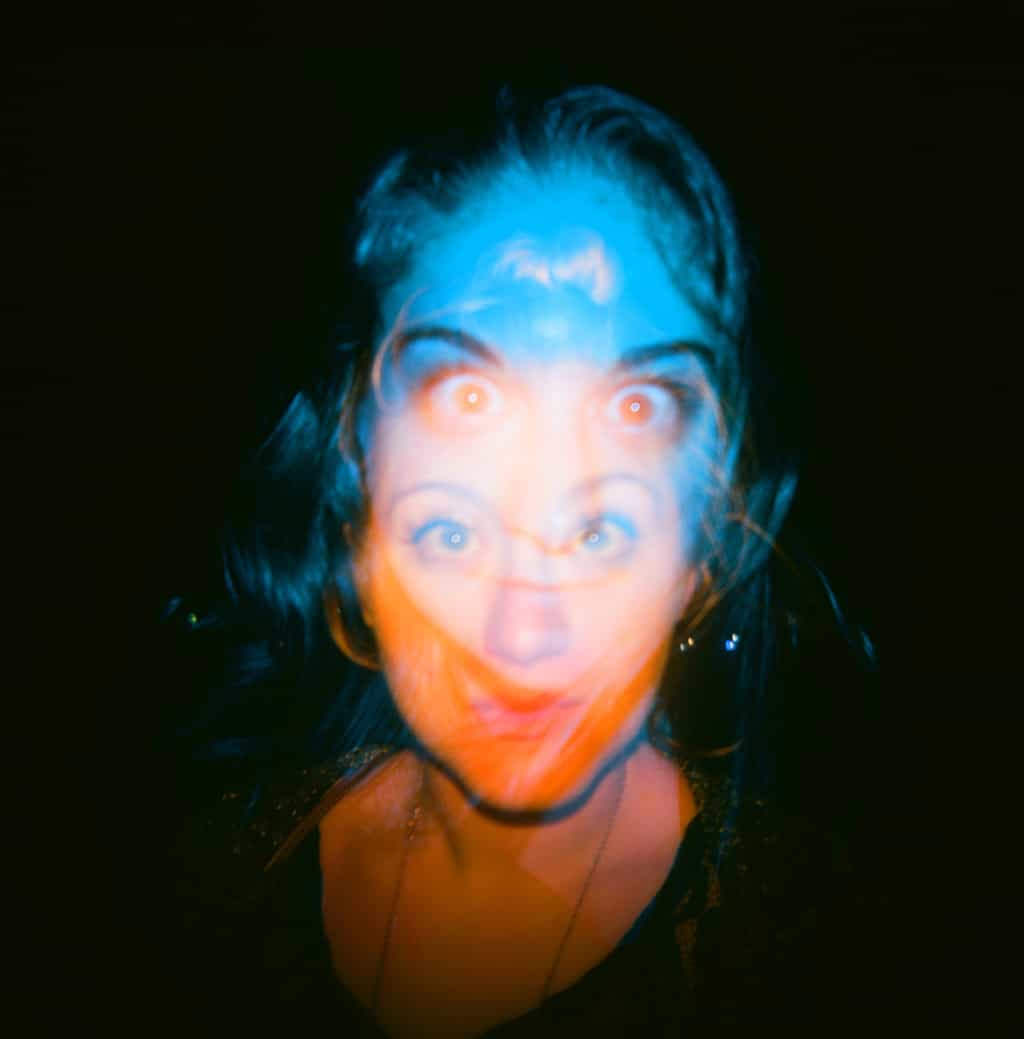 Hillary is the perfect model because she'll go along with any weird idea I have, so we tried a few many-multiple exposures.  Like these four multicolored and overlapping Hillarys.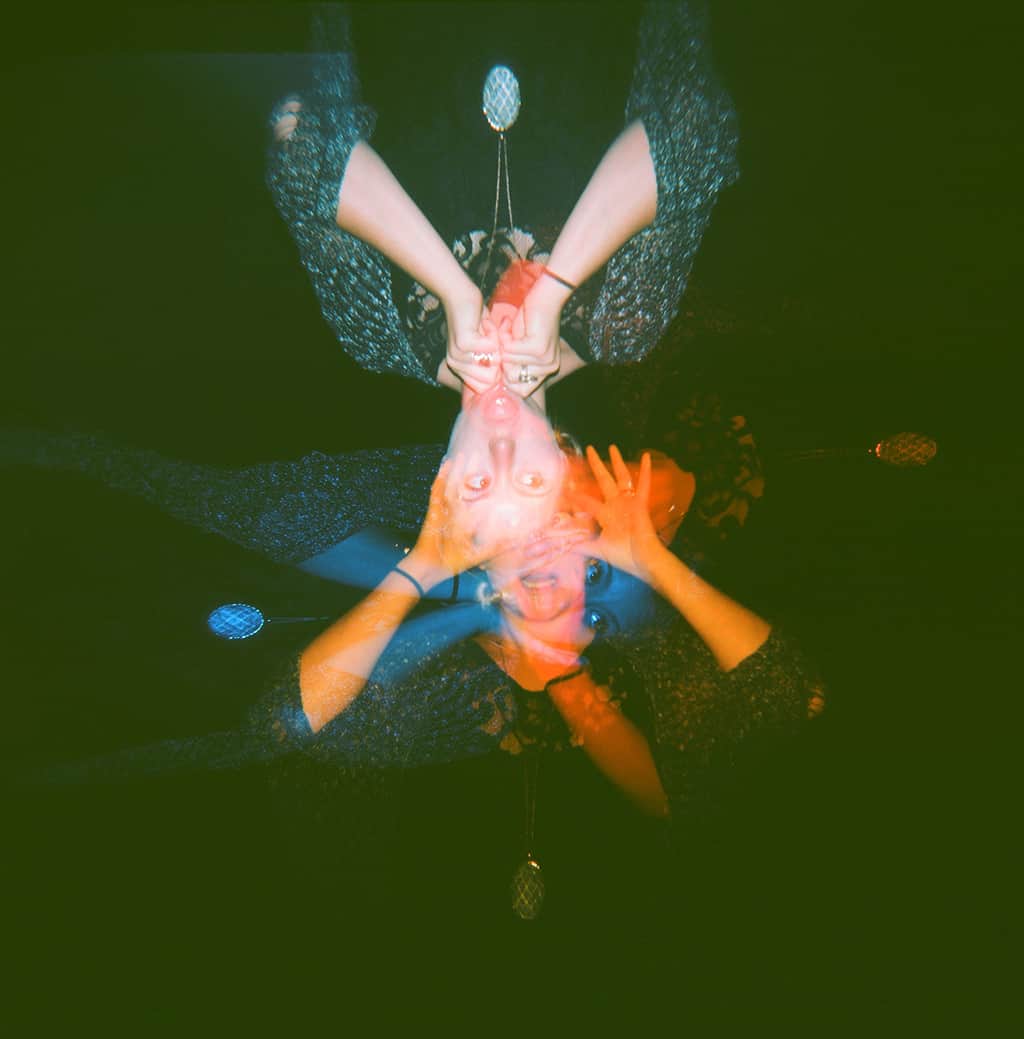 Or our creation of colorful mutant hands attacking the beach. This image is a different exposure for each hand, so that's at least seven times I snapped a picture without advancing the roll.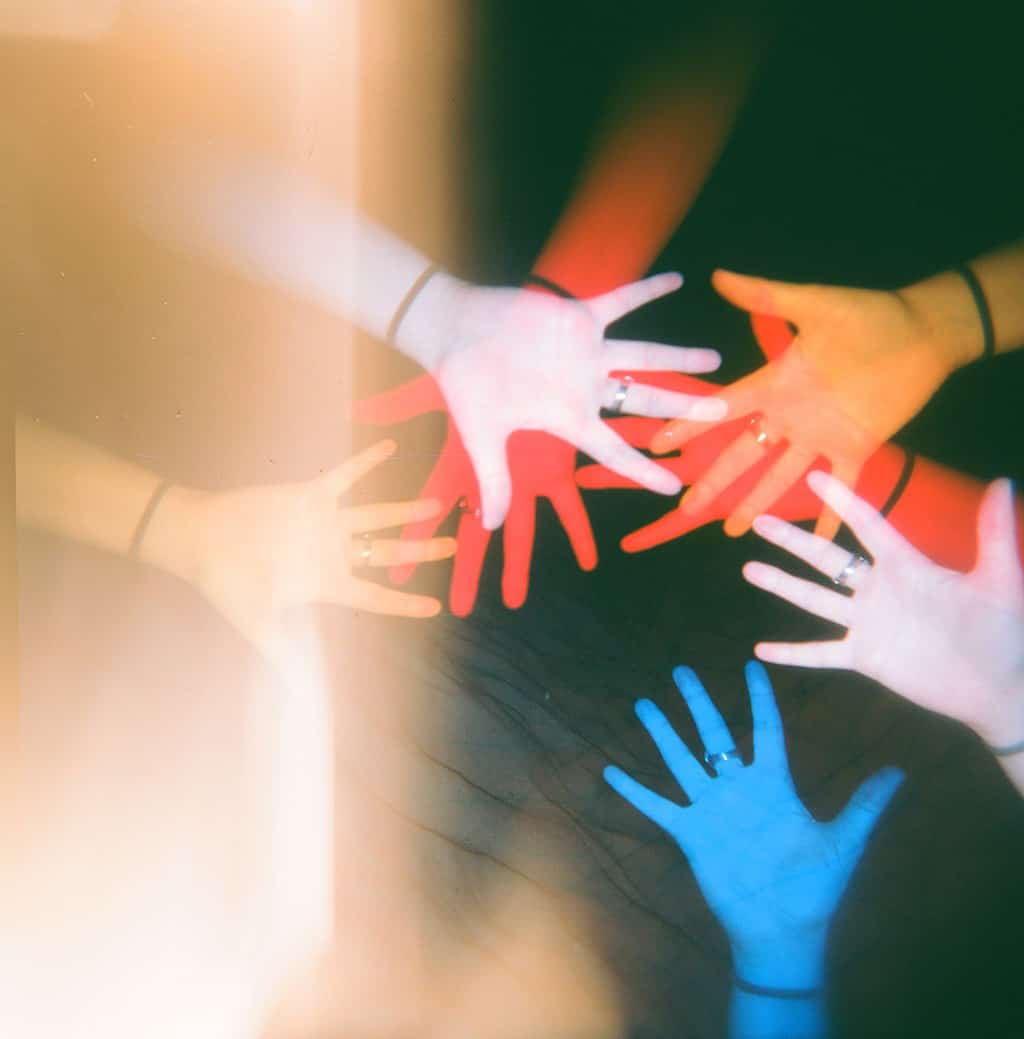 (That massive light-leak, by the way, wasn't from the multiple exposures. The next day, I dropped the camera and the back popped off and I frantically managed to get it back in place before the picture was ruined. Of course, this unpredictability is the fun of the Holga.)
Even a toy camera like the Holga can get some wonderful (and wonderfully silly) shots; all you need is a dark strip of LA beach and enough silliness and imagination try something new.