Strange Cappadocia on LomoChrome Purple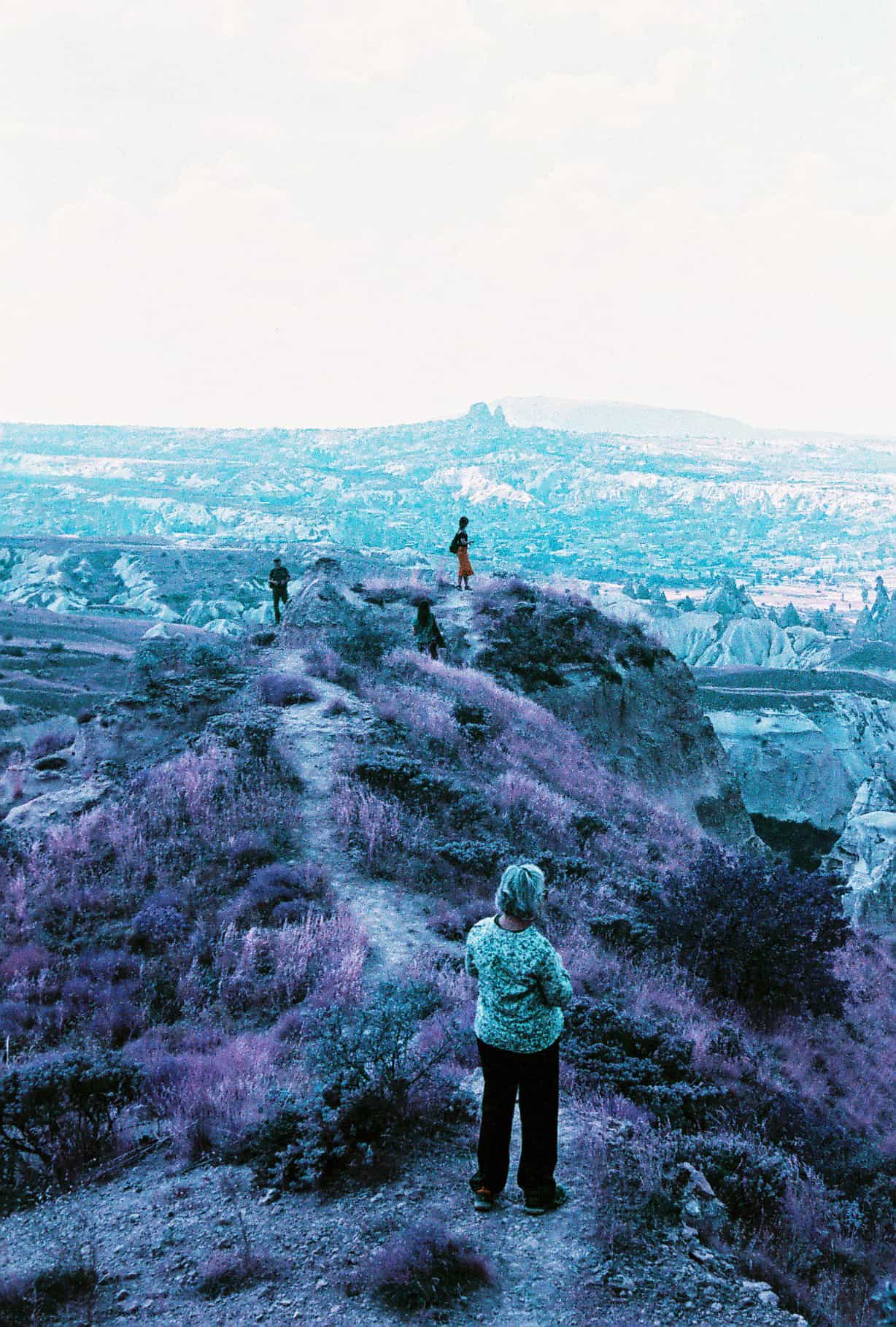 I shoot film to capture the way places feel, not the way they look. The emotion, the memory, the intangible experience: this is what analogue does so well. My memories warp and shift and pulse.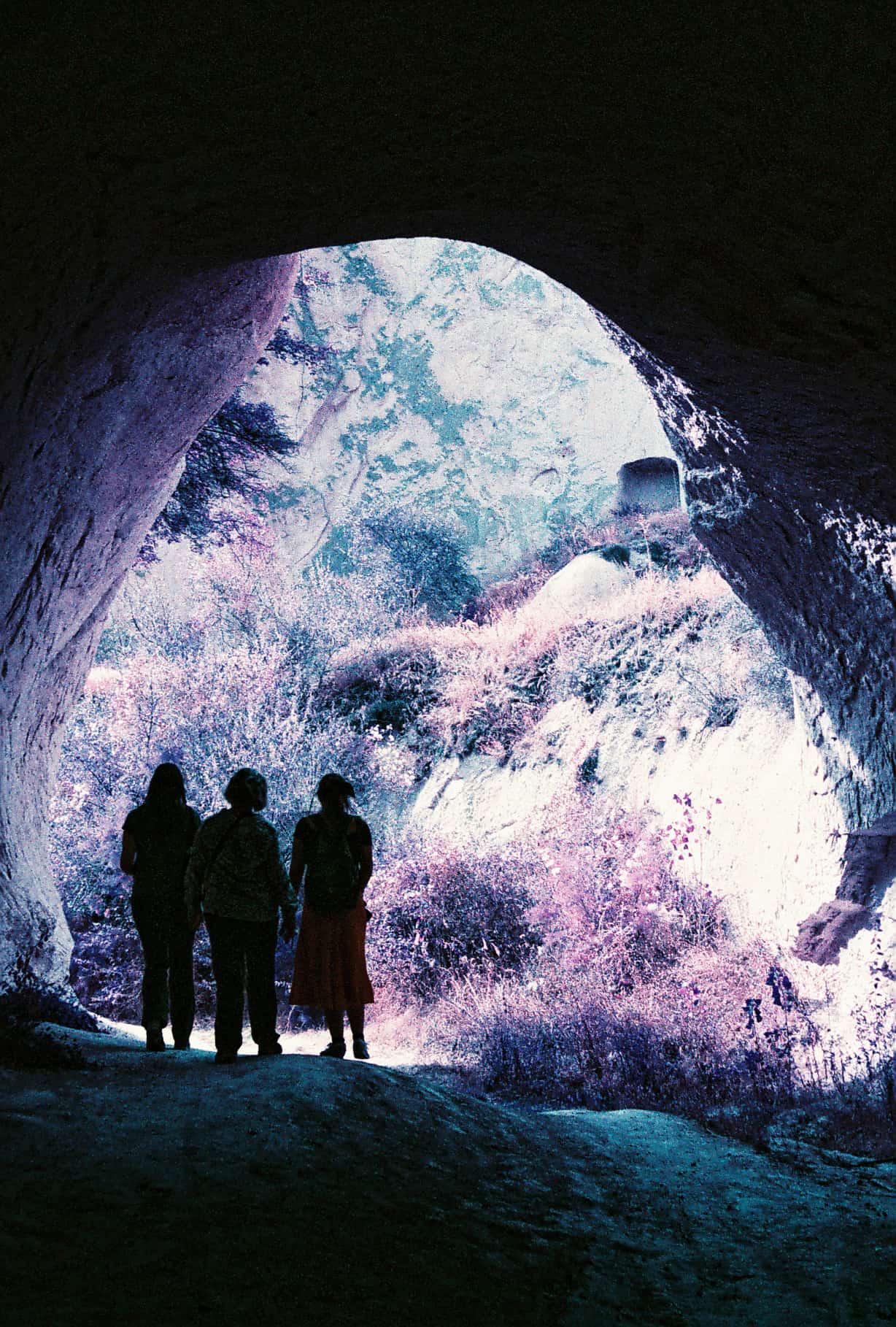 When I went to Cappadocia, I took along a roll of Lomography's LomoChrome Purple that I'd purchased on a whim. It's designed to shift colors towards blue and purple, mimicking discontinued Infrared film.  Shooting analogue involves letting go of control, for you never quite know what you might get; shooting analogue with a strange and untested film takes that universe-trusting to another level. I felt ready. Cappadocia is a big land for big ideas; here was the place to give LomoChrome Purple a spin.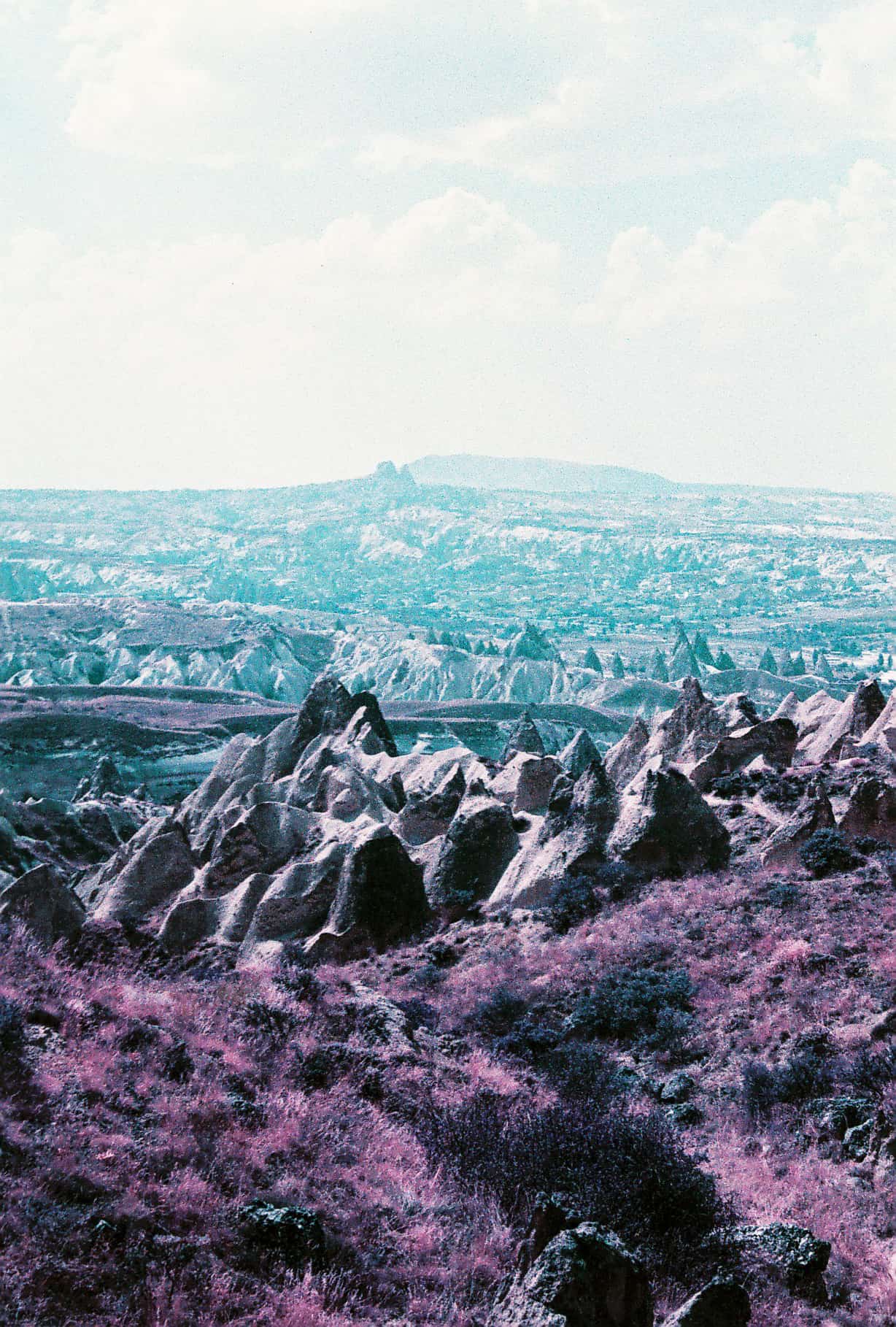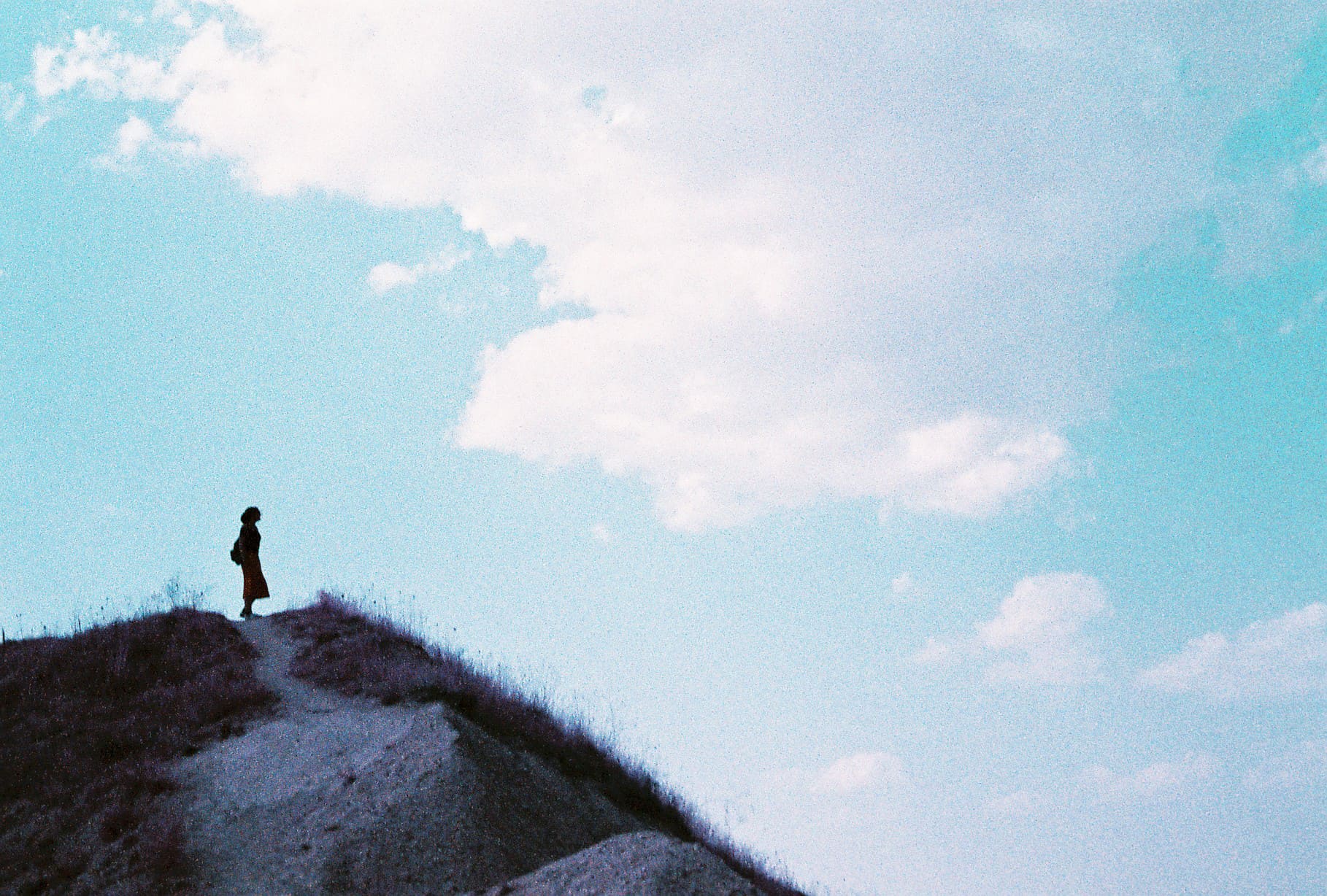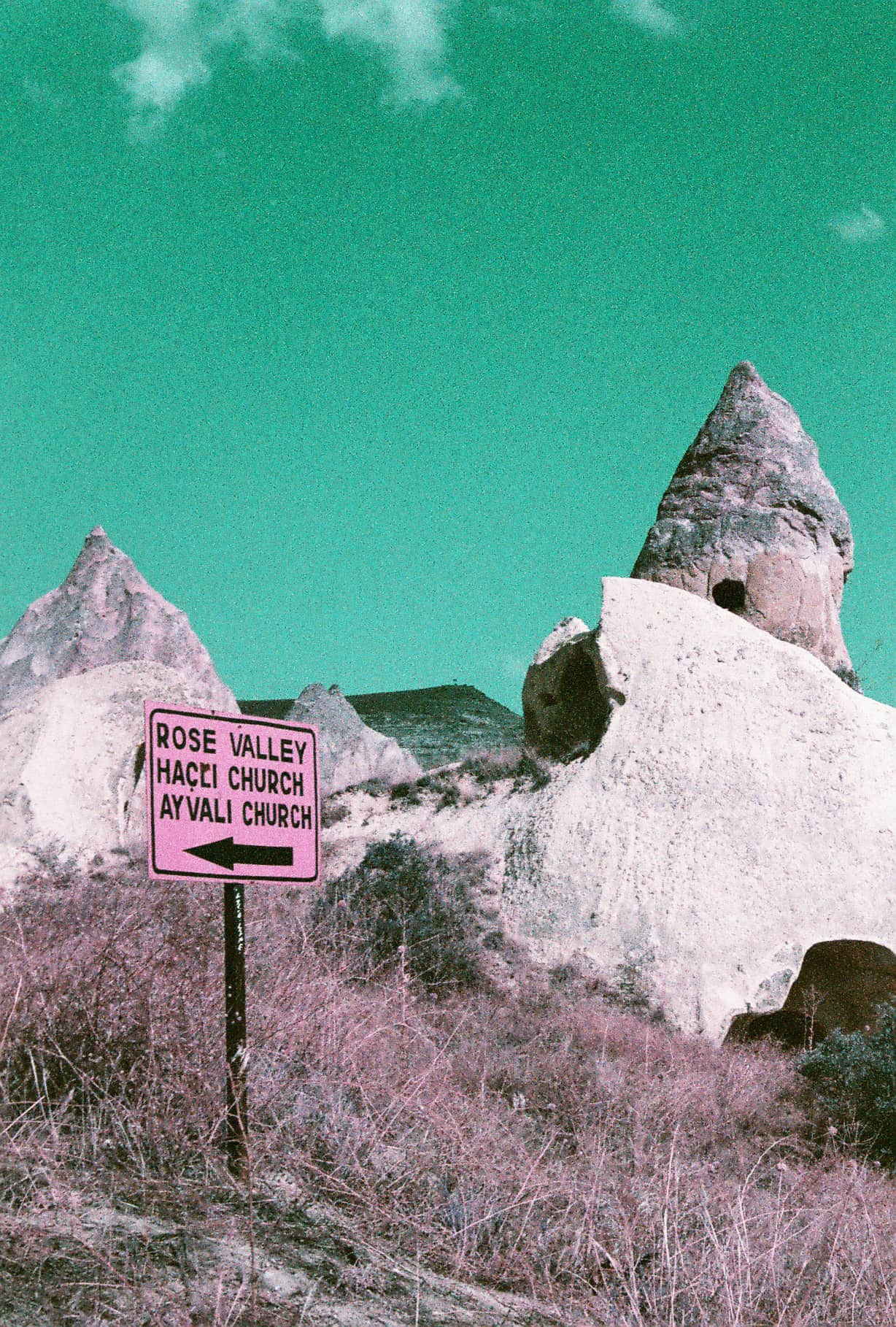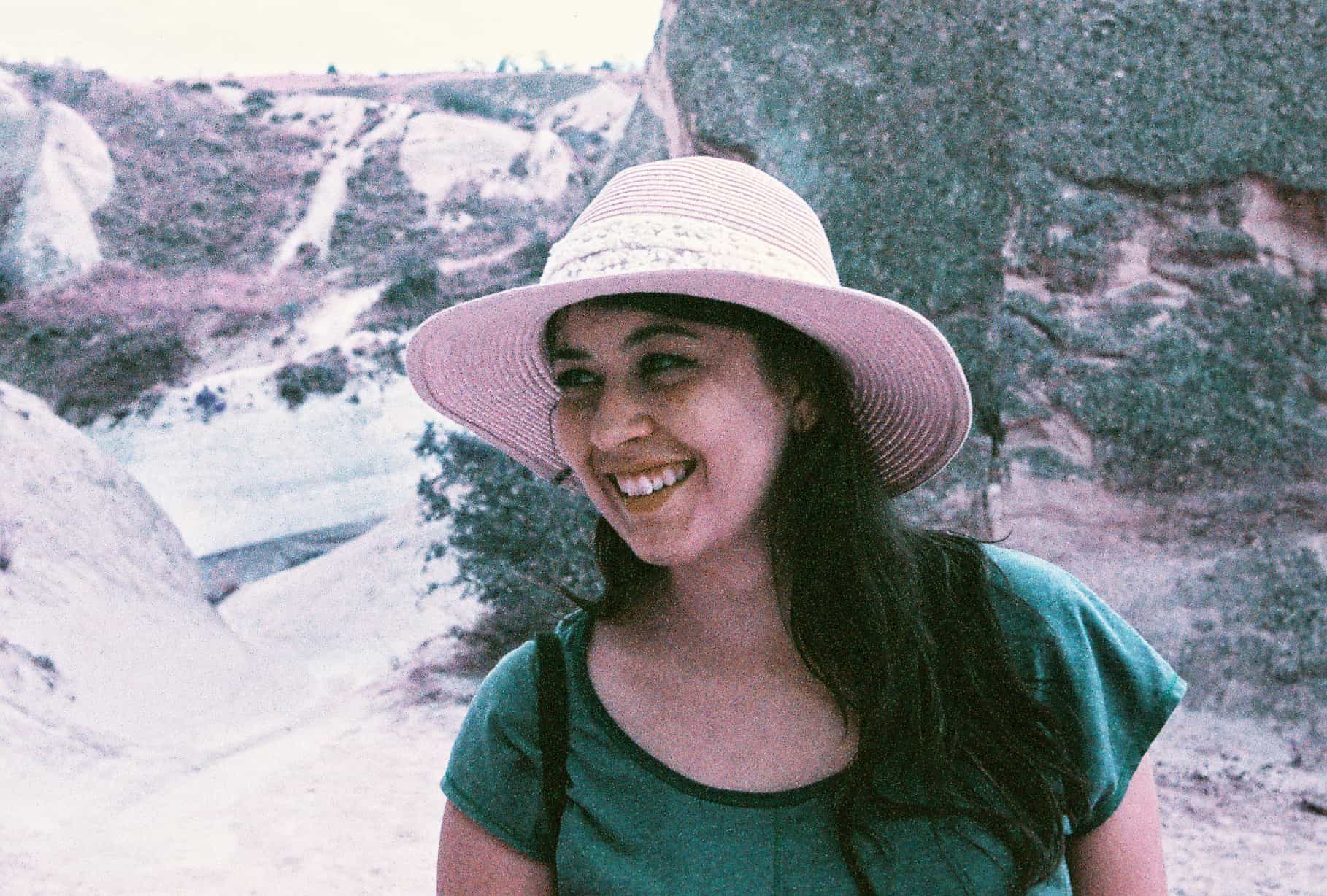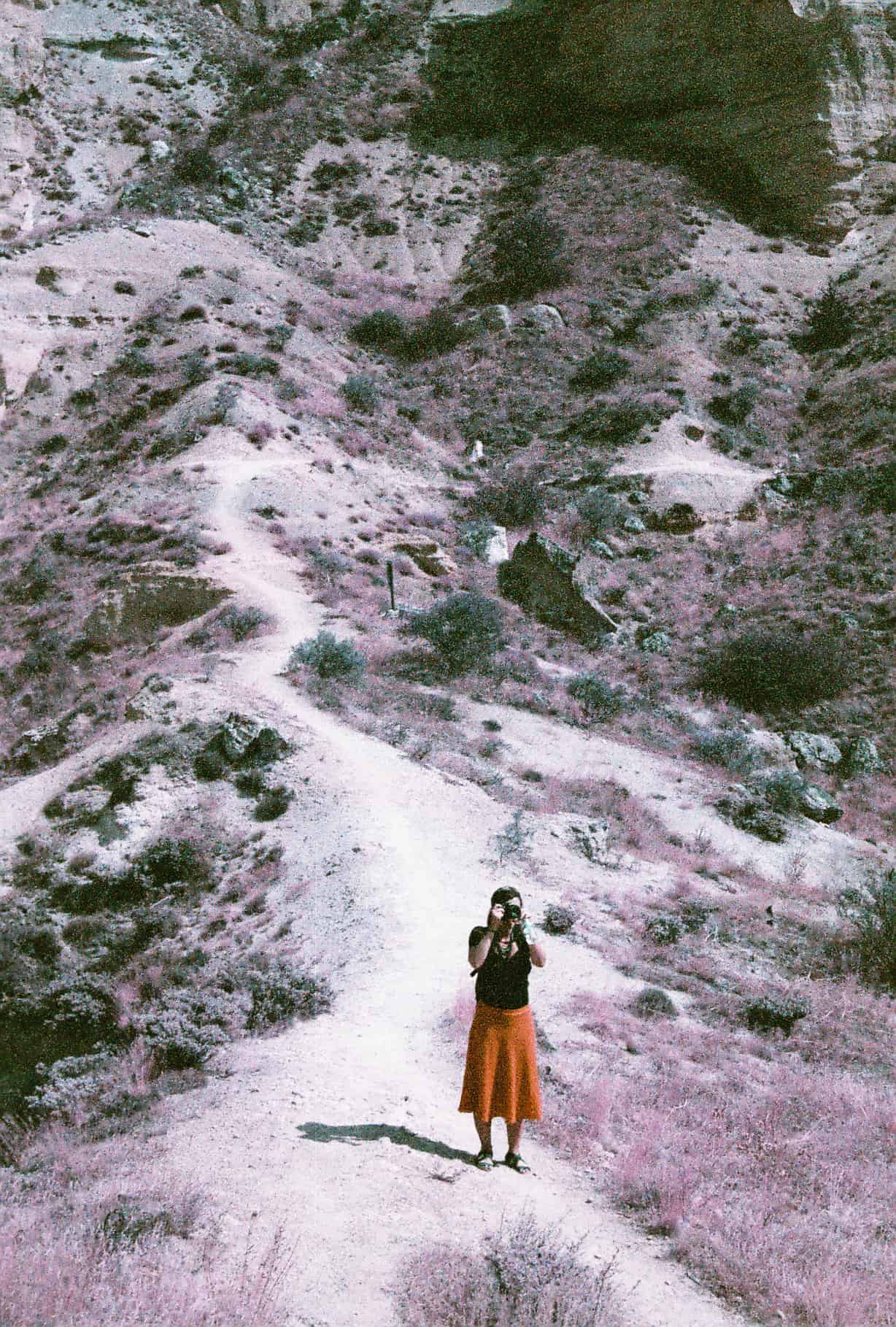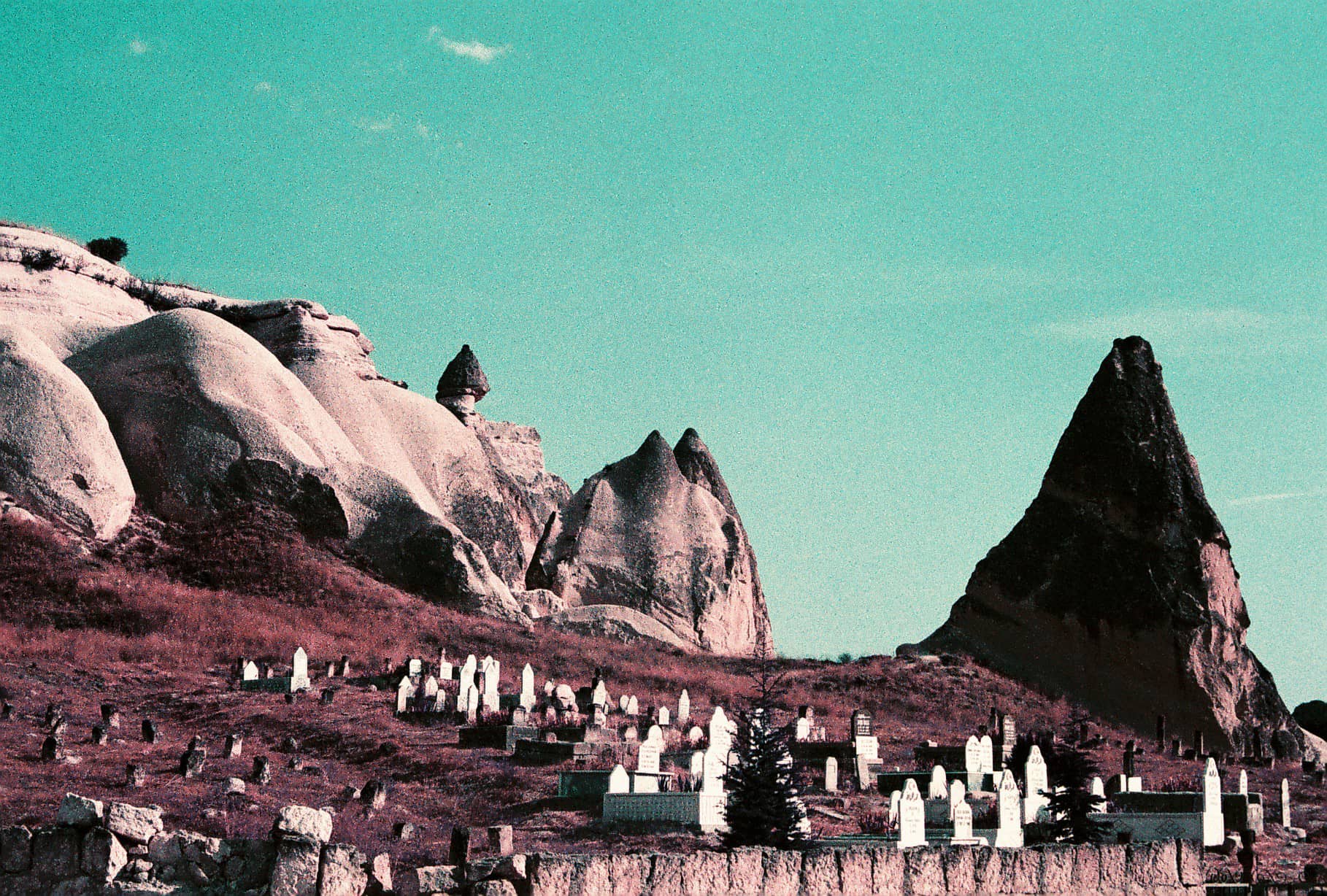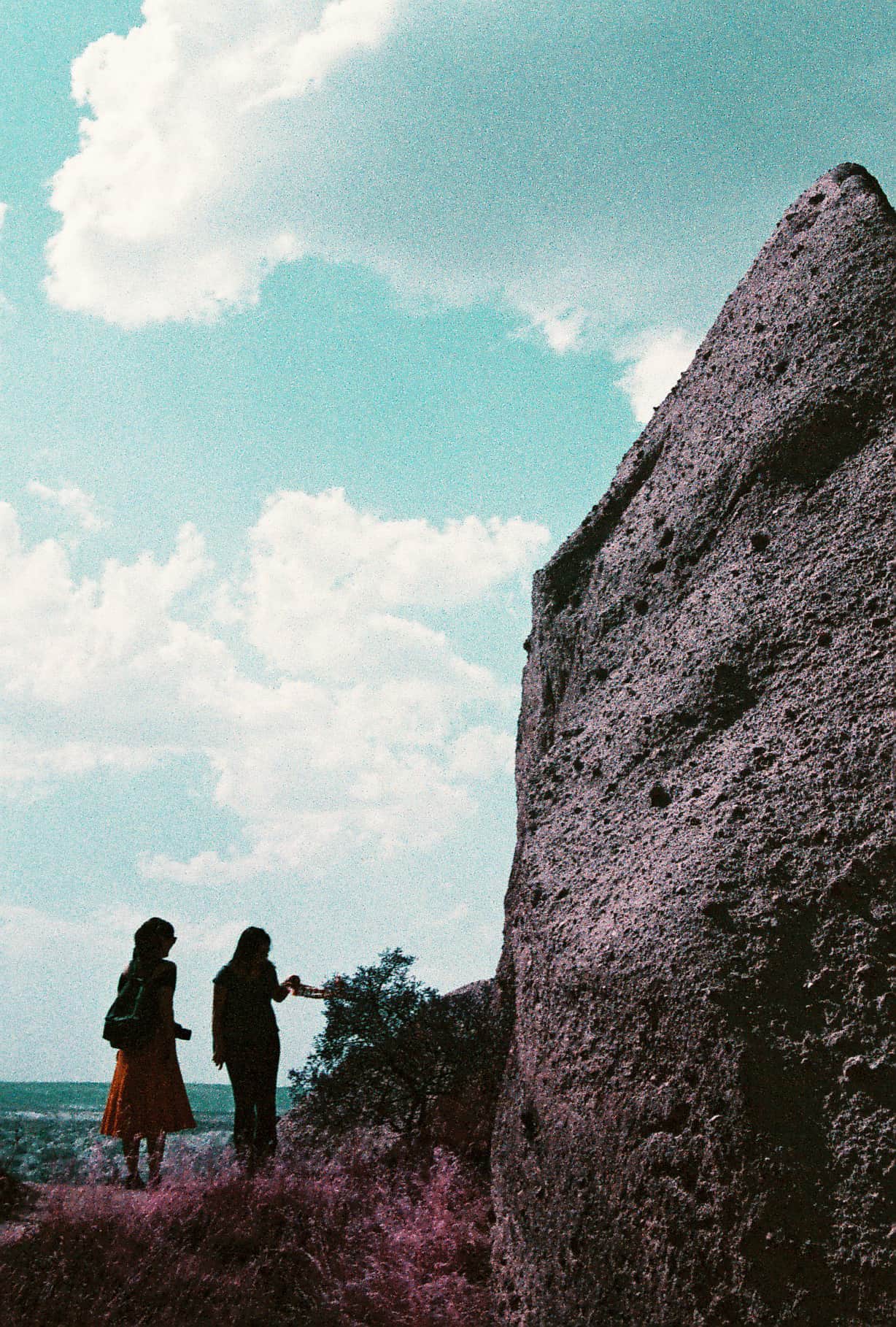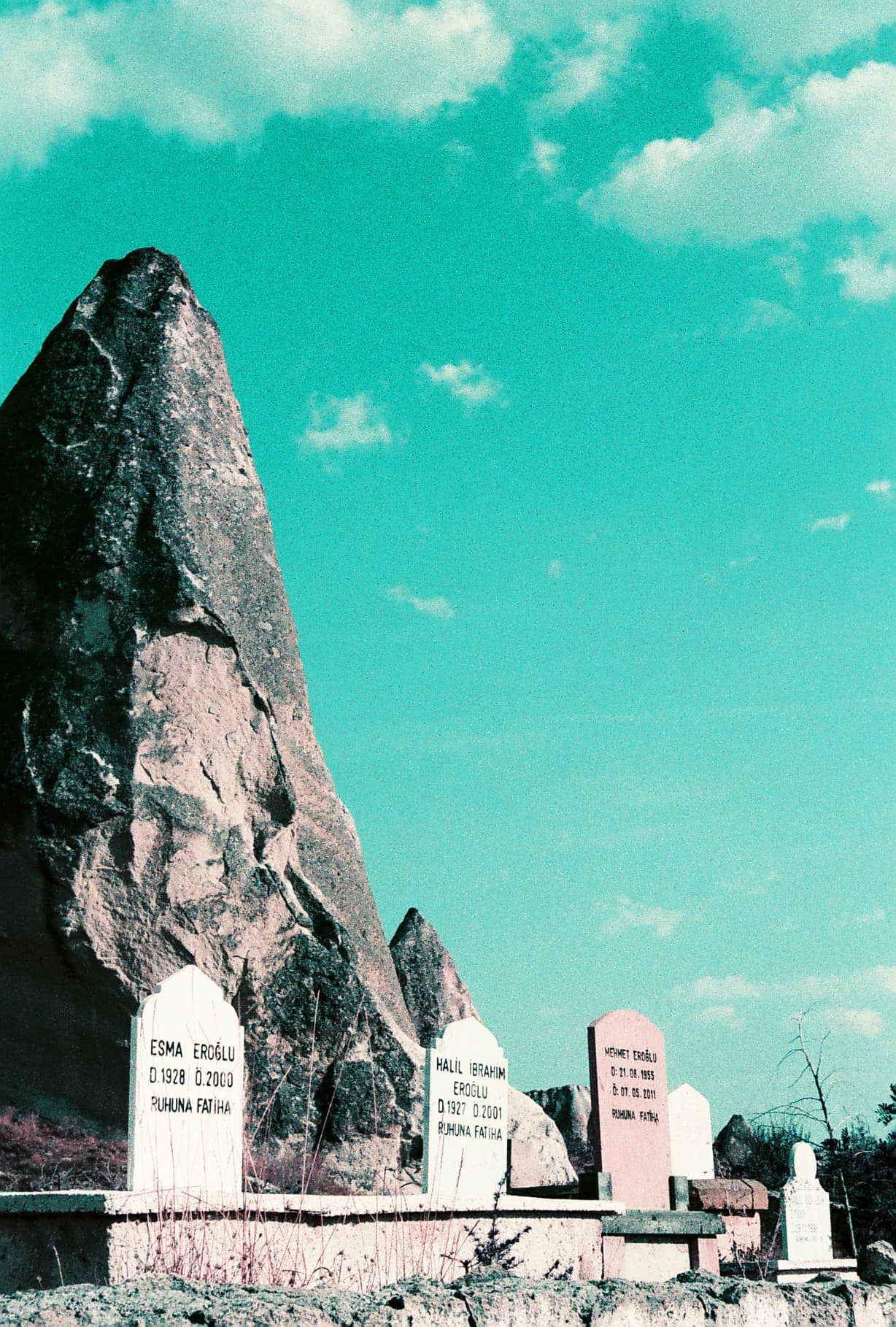 Cappadocia did not look like this, this wonderland of swirling turquoise skies and lilac ridges. But this, to me, is more true. This is what Cappadocia felt like: untamed, surreal, exquisite.