A Girls Wine Weekend In Georgia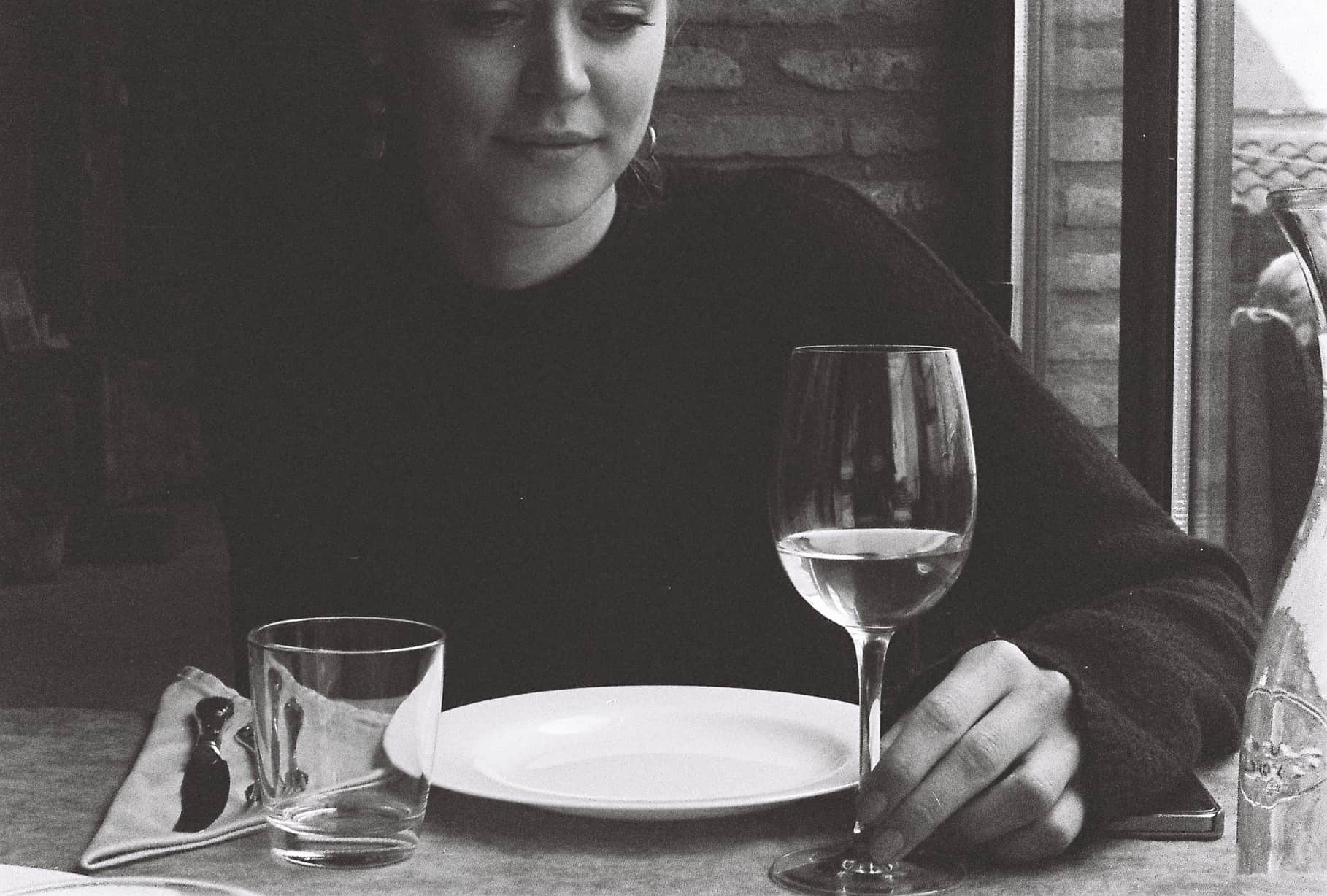 I spent nearly three weeks in Tbilisi in 2013 and have raved about it since.
Elayne was leaving Turkey soon. Kristin had recently visited Batumi and was eager to return to Georgia. I'd been aching for an excuse to get back since summer 2013, when I spent those weeks based in Tbilisi.
We schemed, we planned. We passed around a book called "Georgian Feast" about the cuisine of the country, memorizing the building blocks of this Caucasian cuisine: oily walnut sauce, pomegranate seeds, cilantro. We read about Georgian wine culture, how wine originated in Georgia. We had serious discussions about the best ways to transport many bottles of wine from Georgia to Istanbul.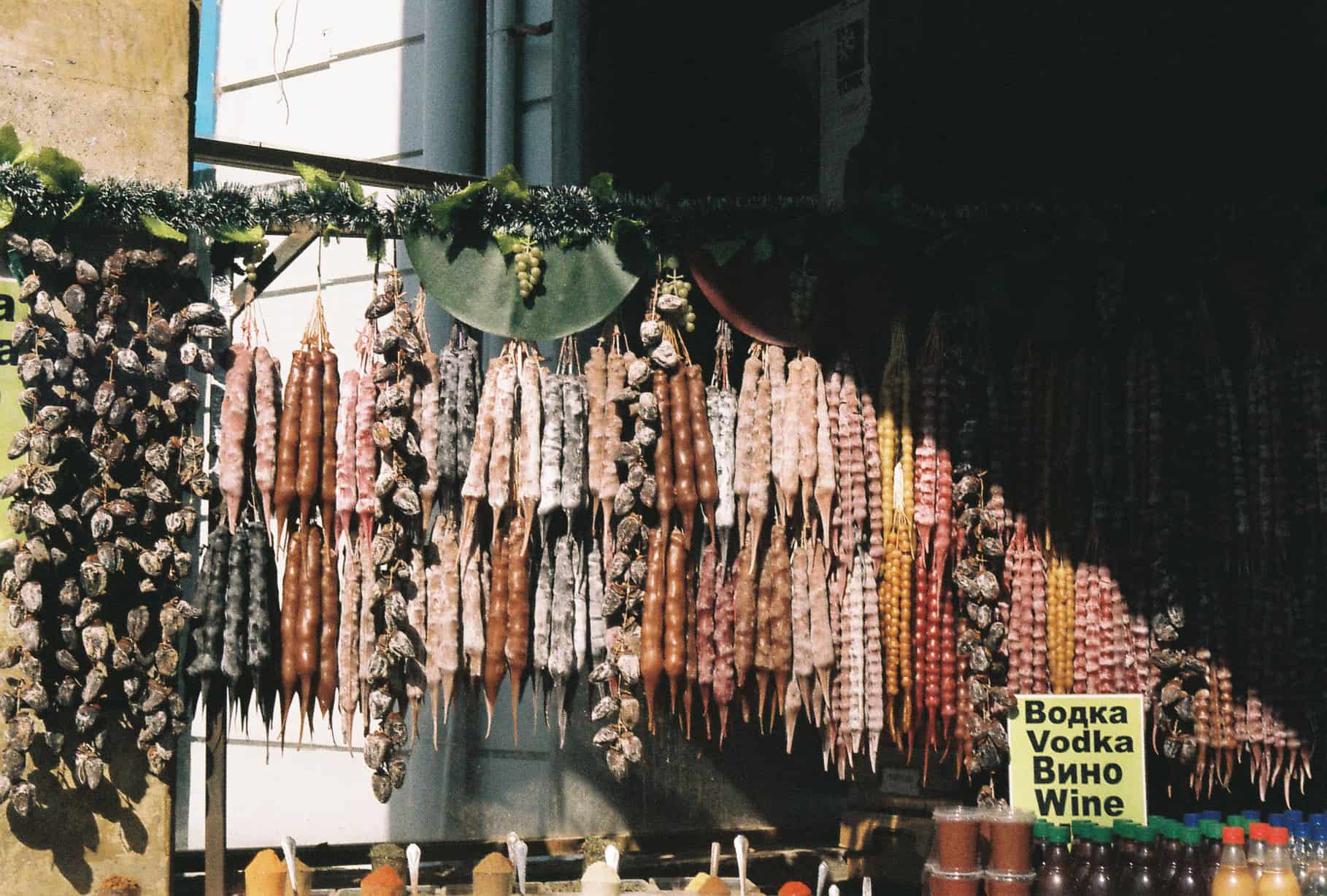 I didn't mentally prepare for returning to Georgia. I was between work trips– I actually flew to Tbilisi three days after returning from Berlin– and was functioning on pure momentum. So it was a strange delight to step out into Tbilisi the first morning and feel such a rush of nostalgia. There was something so familiar that's hard to articulate; I'm not sure if it's a specific scent or just the way the air curls off the river or the musical jumble of Georgian and Russian consonants tumbling around. I began grinning like a giddy child and didn't stop through the whole weekend.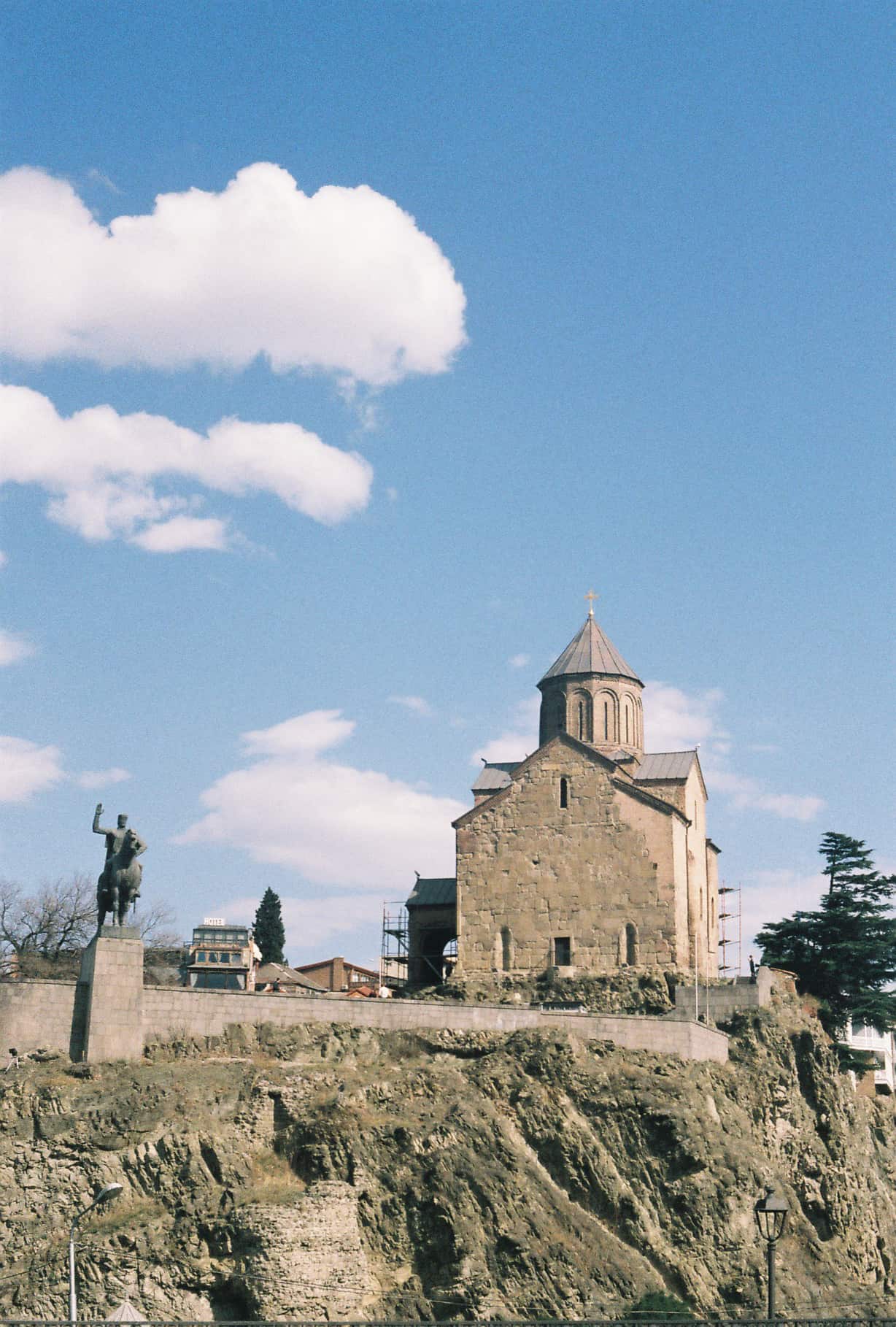 Elayne and Kristin came prepared with a scavenger hunt list of wine cellars and restaurants for us to track down. (I was glad to contribute my navigation skills; it was lovely to realize I still had a sense of the city three years out.) We wound our way to the old city, buying bean-stuffed bread (lobiani) from a tiny bakery and eating it on a park bench. Old men played board games next to the historical sulphur baths and tchotchke shops sold masks and magnets at silly prices.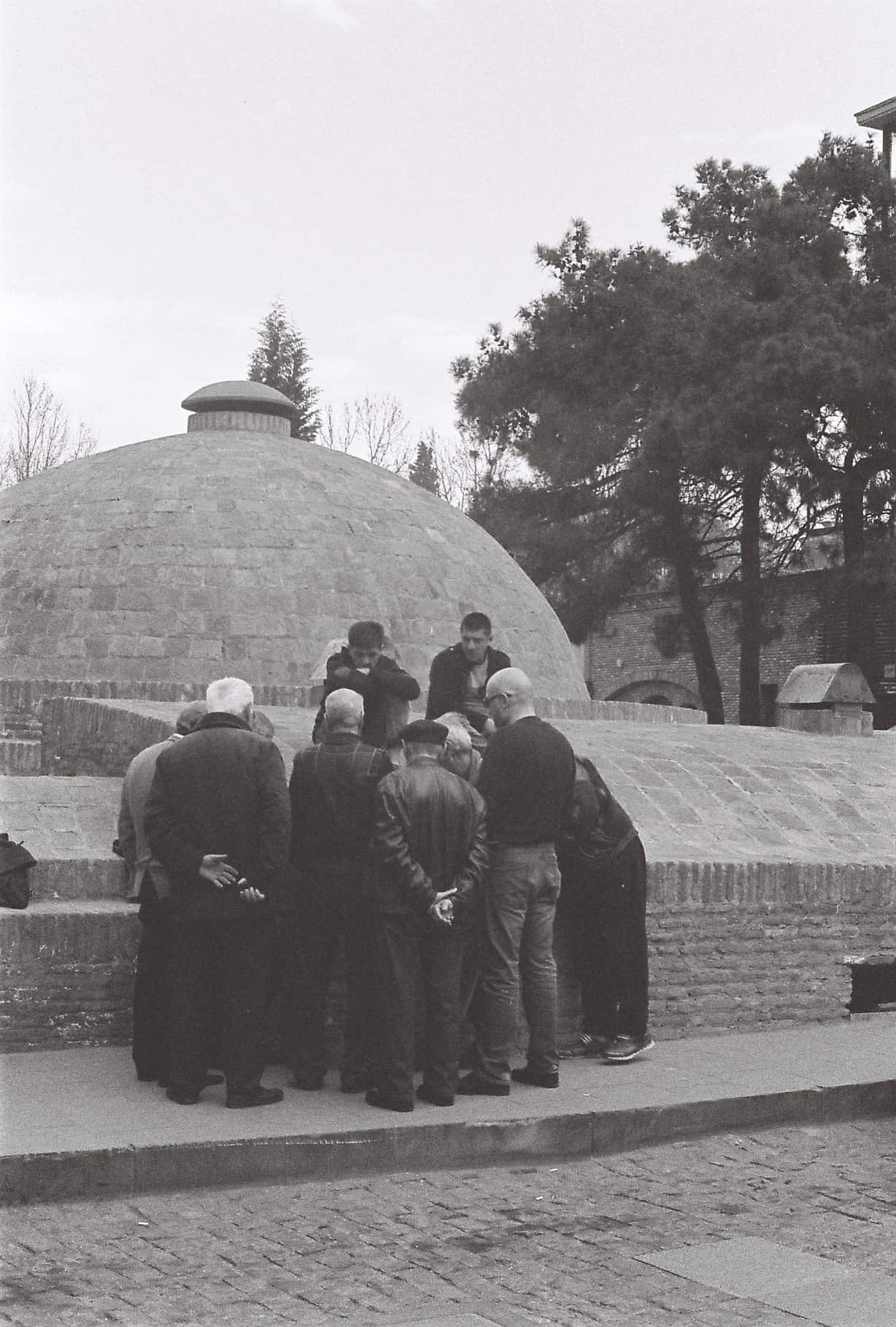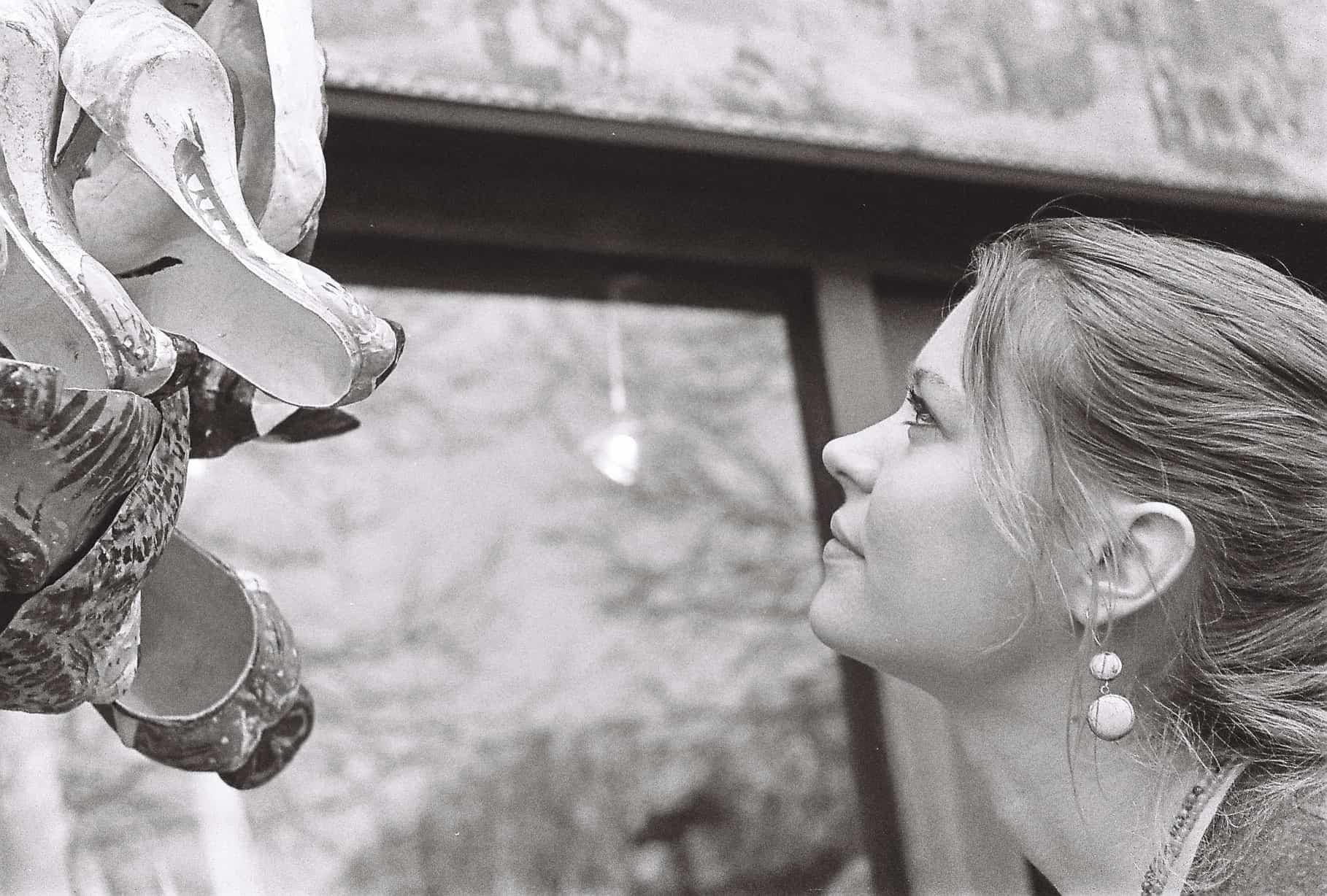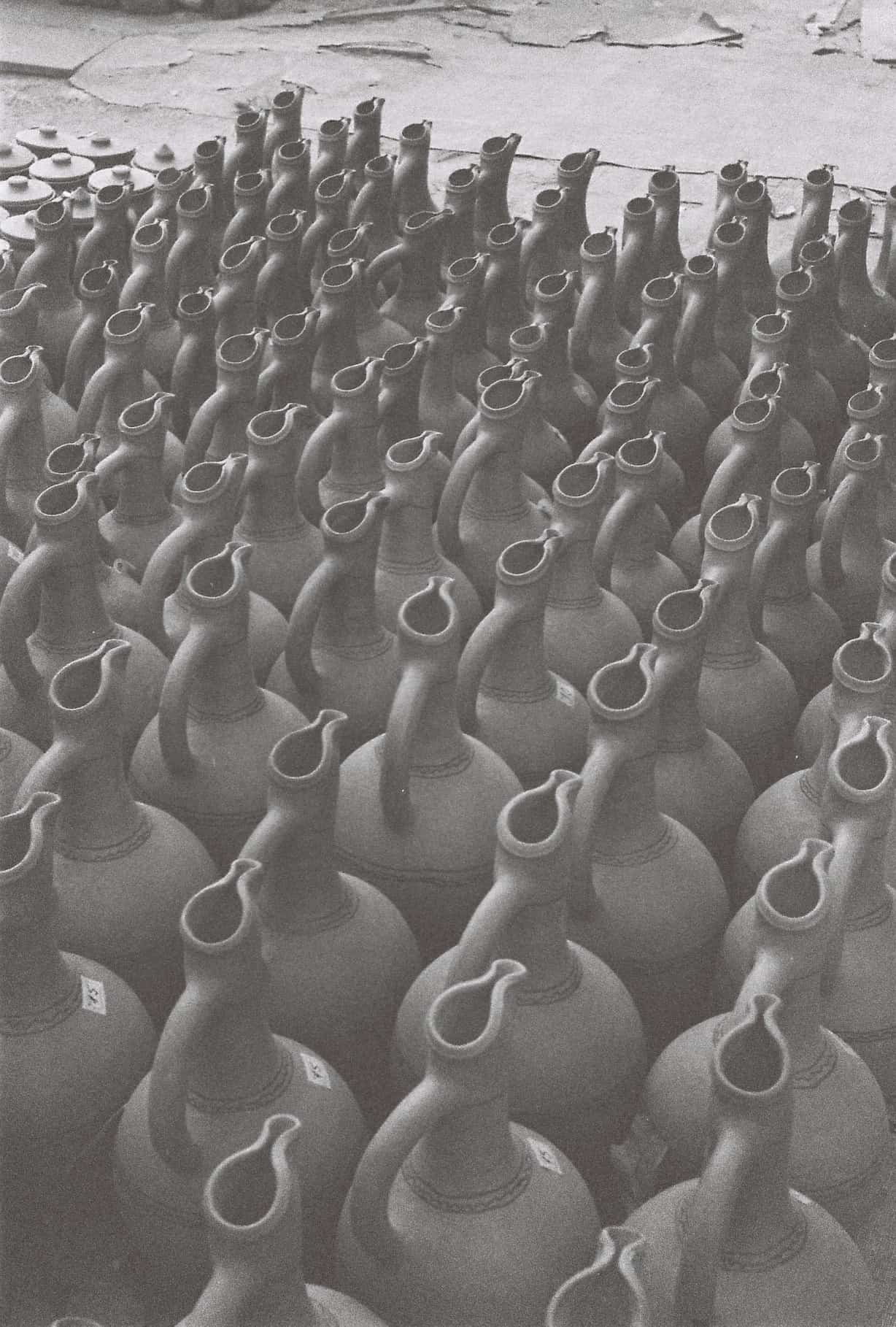 By lunchtime, we were ready for wine. (Who am I kidding– we're always ready for wine.) The place we went to, Sarcho, was barely marked and tucked into a stone cellar. We don't speak Georgian or Russian, but wine a universal language in Tbilisi, so they quickly ushered us to the wine room to taste their homemade concoctions. A carbonated red jumped out at us; we bought a (plastic) bottle for lunch and three more for the road. After the salty boozy lunch, we rolled out into the city as a light rain started to fall and decided to rest until the next feast. For every meal in Georgia is a feast. This time we went to Pasanauri and ate dumplings stuffed with pork and cilantro (and potatoes, for Elayne the vegetarian), a hearty meat stew flavored with a plum sauce, and cucumber tomato salad covered in walnut sauce. And more wine, this time something white or amber, the perfect balance to the dumplings.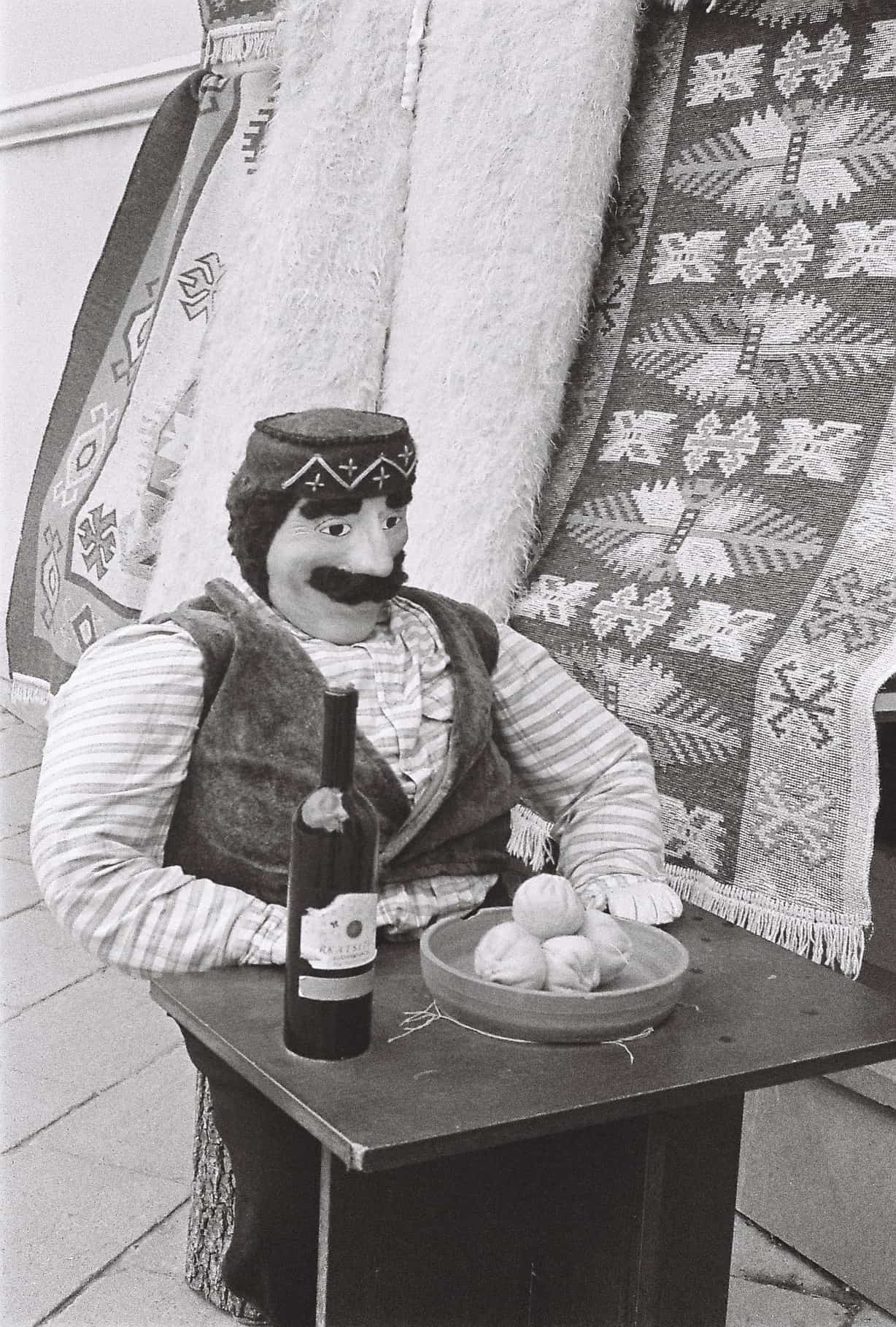 The next day, we set out in a day trip to Signaghi, a town in Georgia's wine country and the home of Pheasant's Tears, a highly-regarding wine cellar and vineyard. Riding Georgian marshrutkas (shared cabs) is not my favorite way to travel– Georgian drivers are, in my experience, insane– but the ride only took an hour and a half and we nibbled on a breakfast of khatchapuri (bread stuffed with salty cheese) and lobiani as the vehicle rolled and rollicked into the countryside.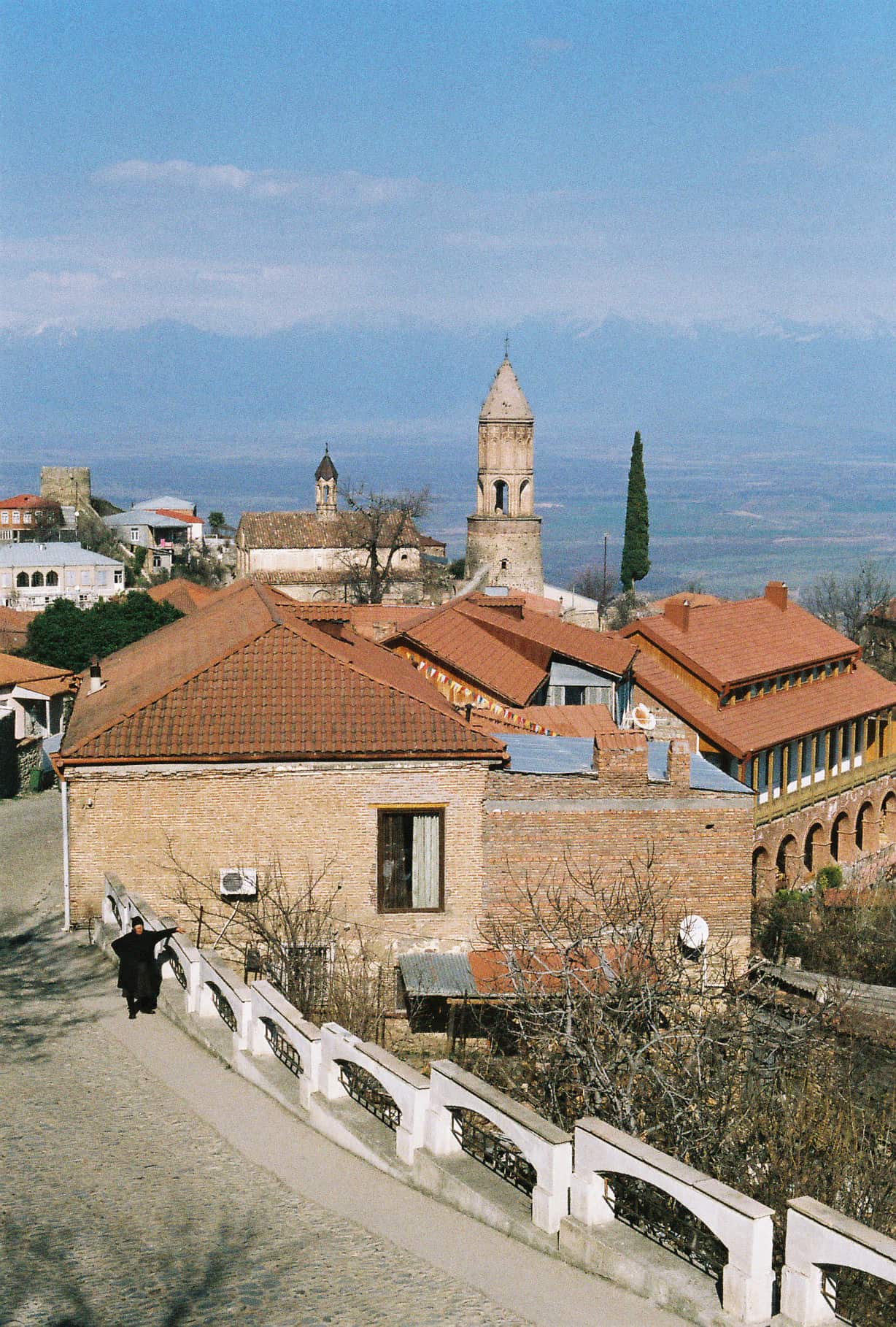 We bee-lined to Pheasant's Tears as soon as we arrived in Signaghi and were greeted by a cute Canadian who was interning there for a few months and who seemed to get cuter the more wine he brought us. We selected quite a few to try– maybe five, it all blurs together a bit– and the food accompanying was delicious fresh and non-traditional. (A highlight was a violently fuchsia beet hummus.)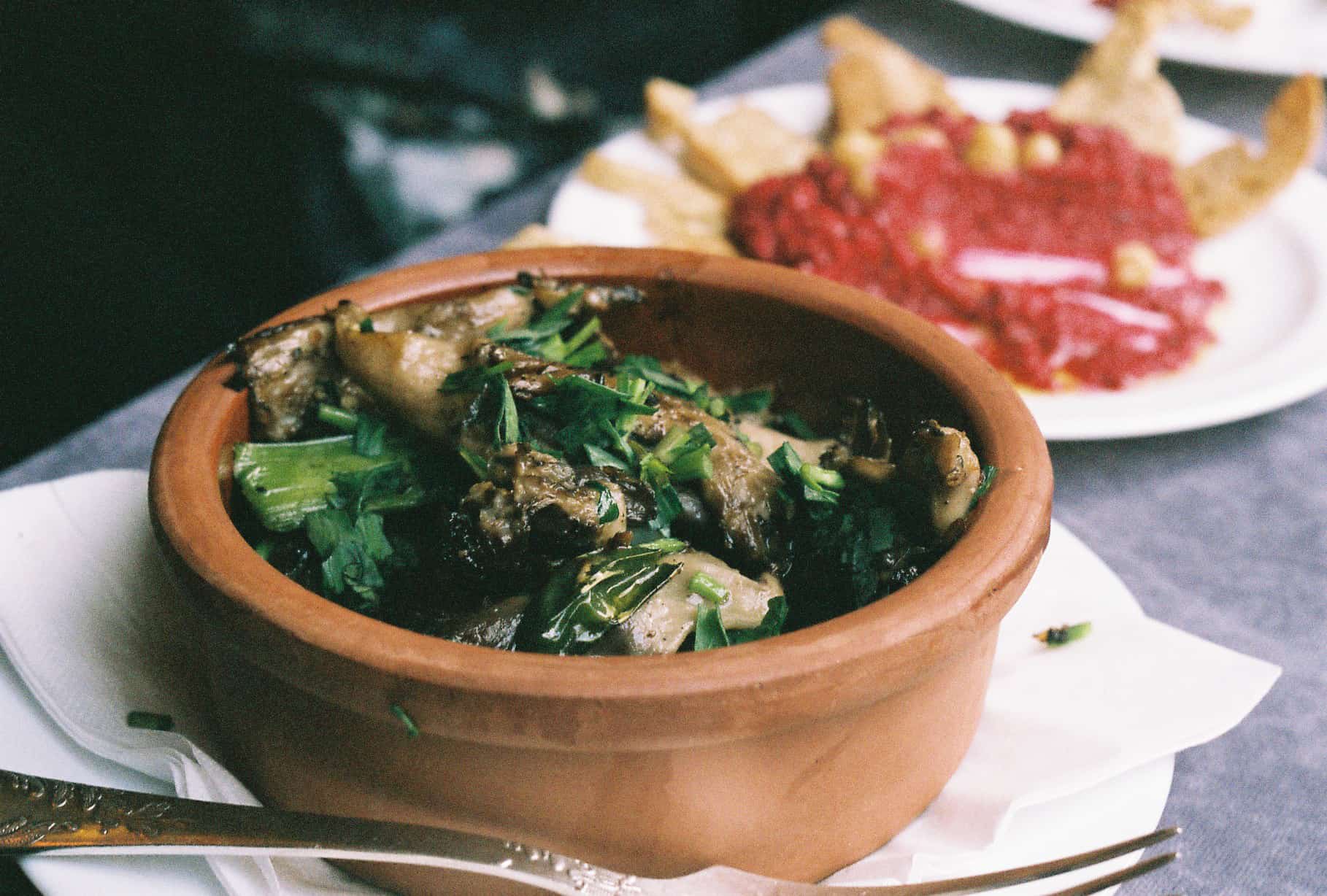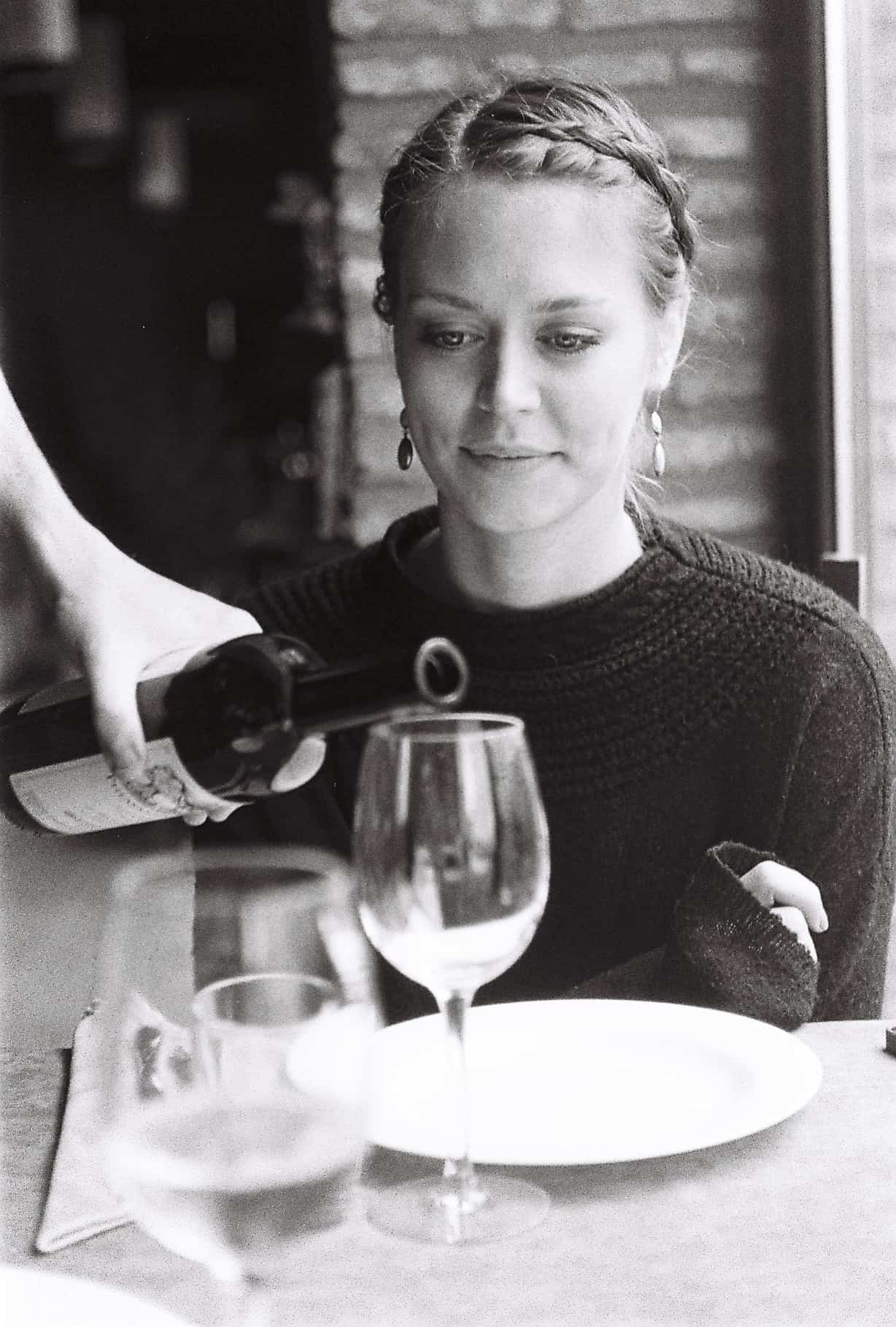 After our feast, we went for a long sunny stroll around the town to shake off the woozy boozy feeling. It was quiet, and we met some truly strange characters when we wandered behind the city walls. Eventually, though, we found ourselves back at Pheasant's Tears to buy some wine and drink a bit of coffee. I purchased two bottles, an amber wine and a Georgian red; these were the most expensive bottles of wine I bought in Georgia but also the only ones in glass bottles.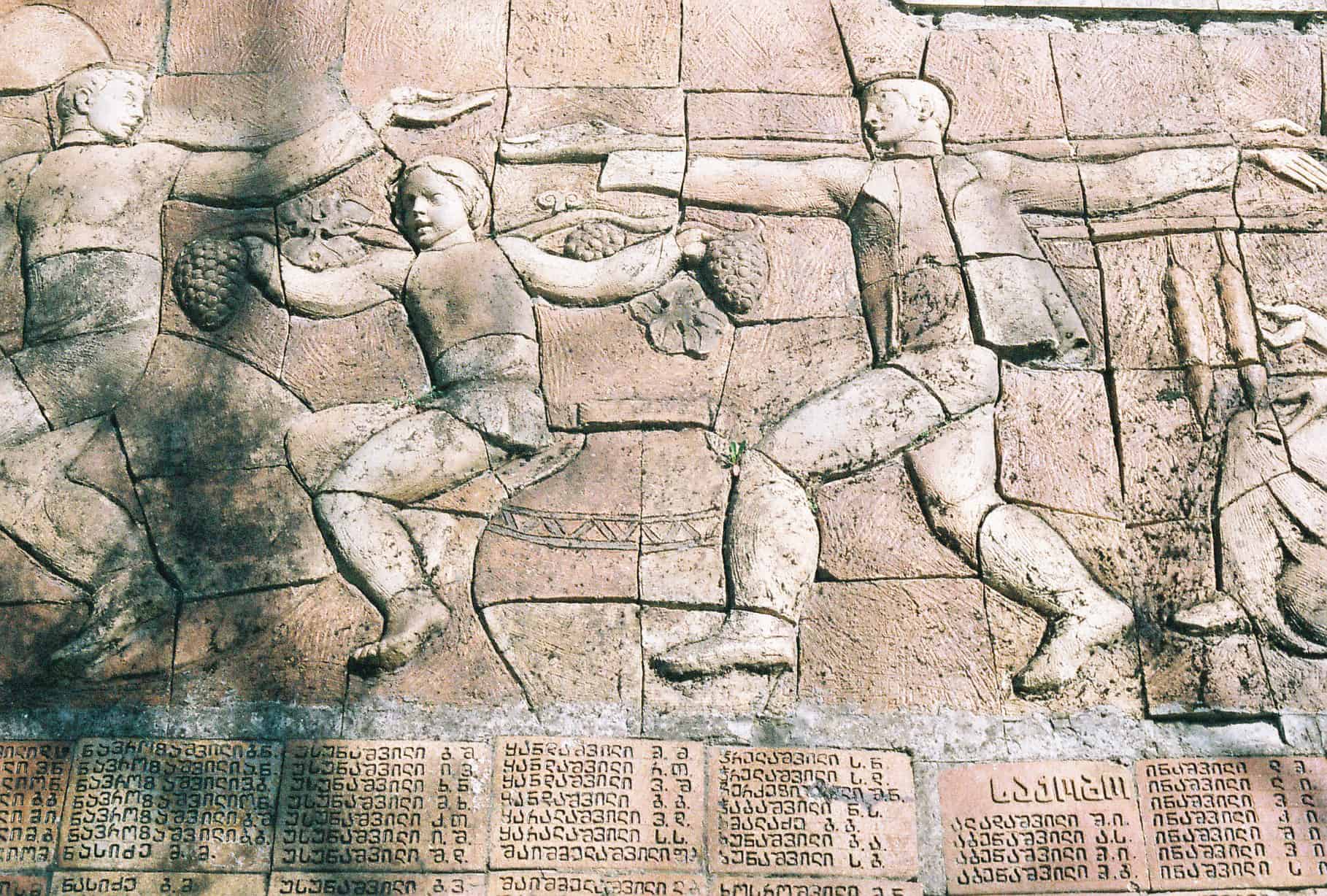 In the evening back in Tbilisi, we met up with a Georgian friend of Kristin's and somehow managed to squeeze in another feast, with MORE dumplings and beans and eggplant and walnut sauce and wine. The night ended with a long dizzy ride up to one of Tbilisi's highest hills; the view of the sparkling city spilled out below us and the darkness covered the fact that we were standing next to a theme park and under a television tower.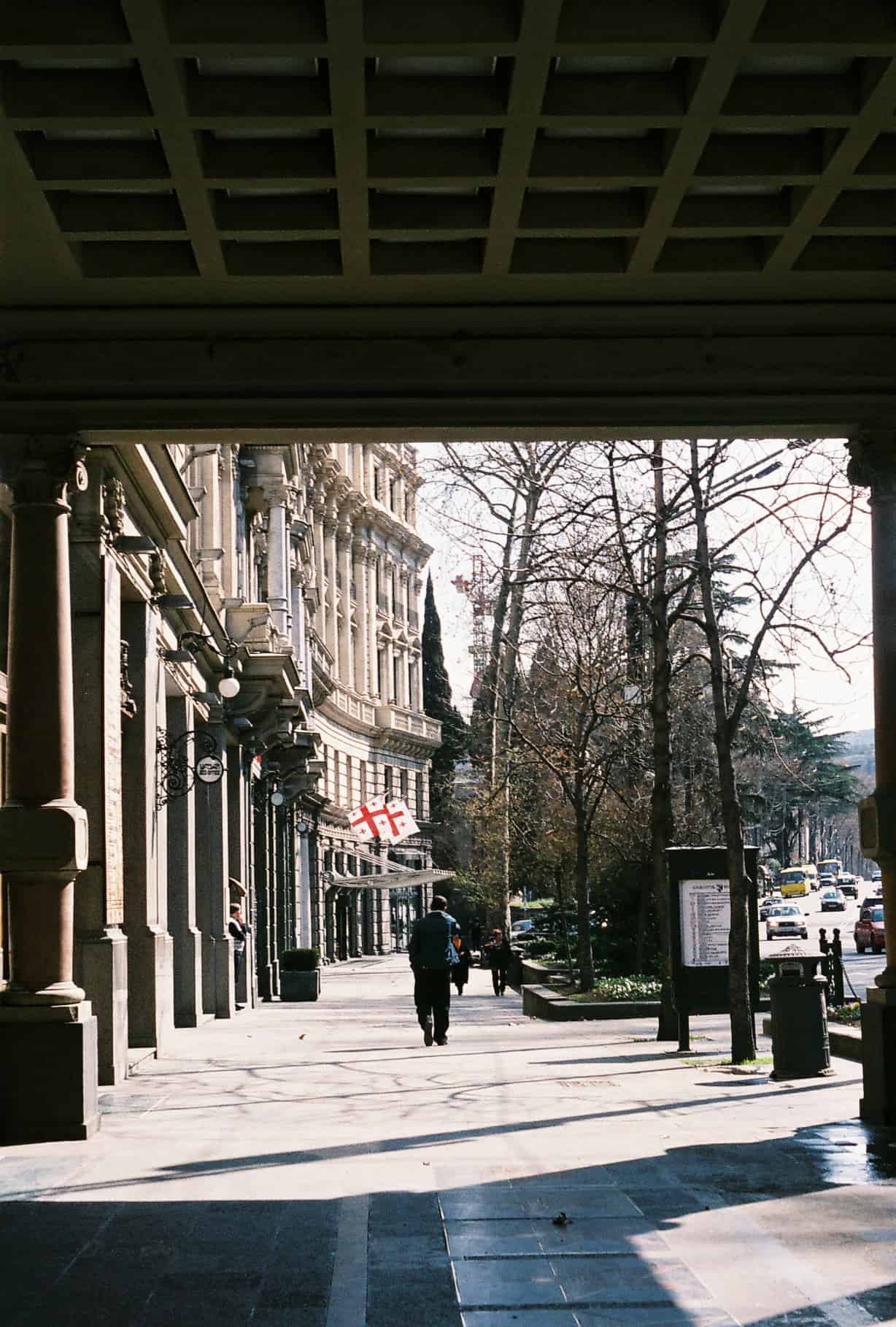 Our final day was dedicated to buying more wine and finding the market near the Dinamo Stadium. Though I'd been there twice during my previous visit, I got completely turned around and we found ourselves wandering the endless labyrinth of the market without seeing anything that looked like wine. Eventually, we stumbled into a section that sold produce– promising!– and vats of homemade sauces, but no wine we could discern.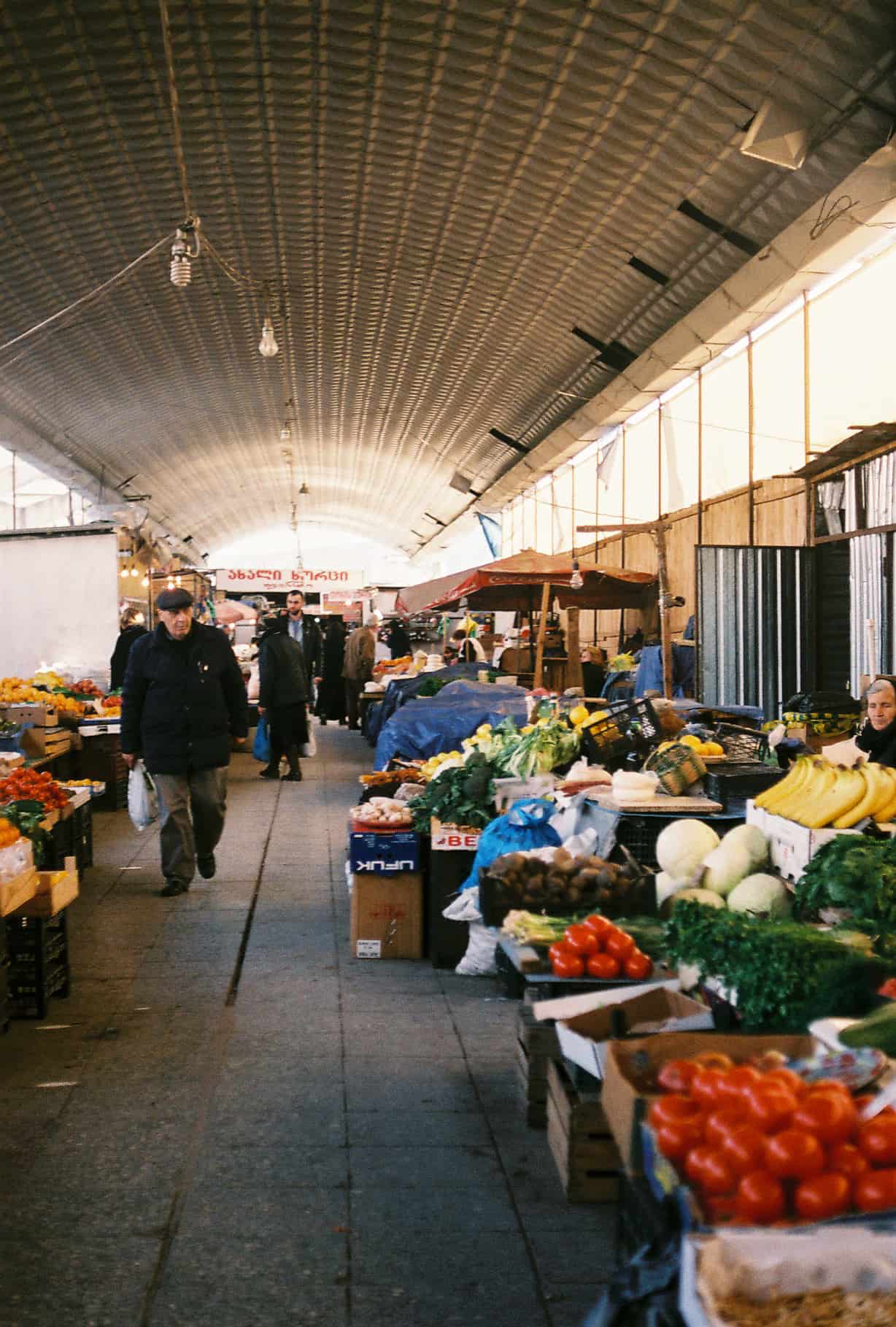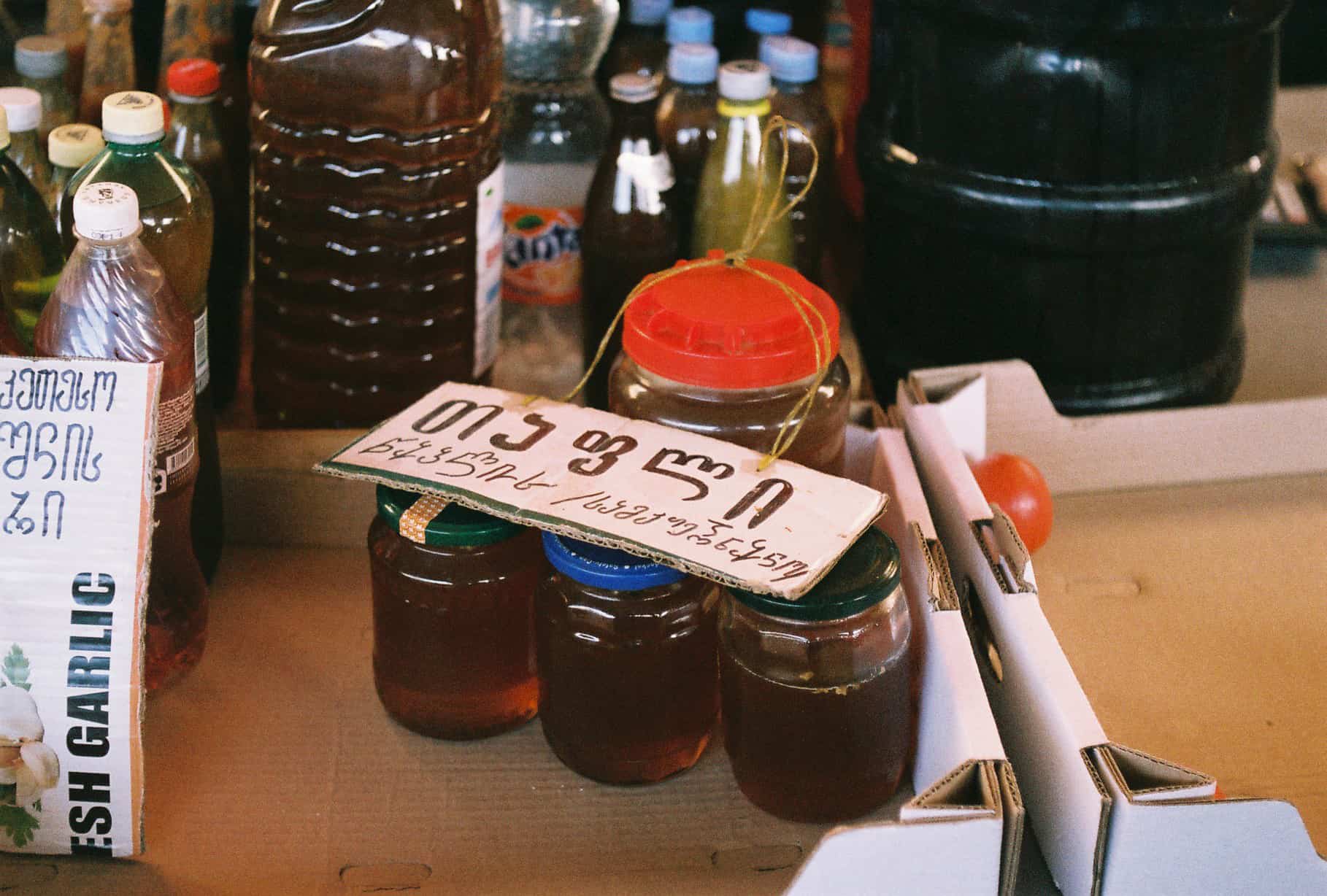 But then, as a vendor offered us samples of nutty fruity churchkhela, he said the magic word that even we, with no Russian or Georgian, could comprehend: "Vino?"
Turns out those vats weren't vinegar or sauce, they were homemade wine. Suddenly we realized that EVERYONE was selling wine– duh, it's Georgia– and we set out to buy as much as we could in recycled plastic liter bottles. I bought four (two were gifts), plus a giant jar of Georgian honey and bags of spices. There is nothing more deliriously giddy than buying bottles and bottles and bottles of wine from little old ladies in markets. Trust me.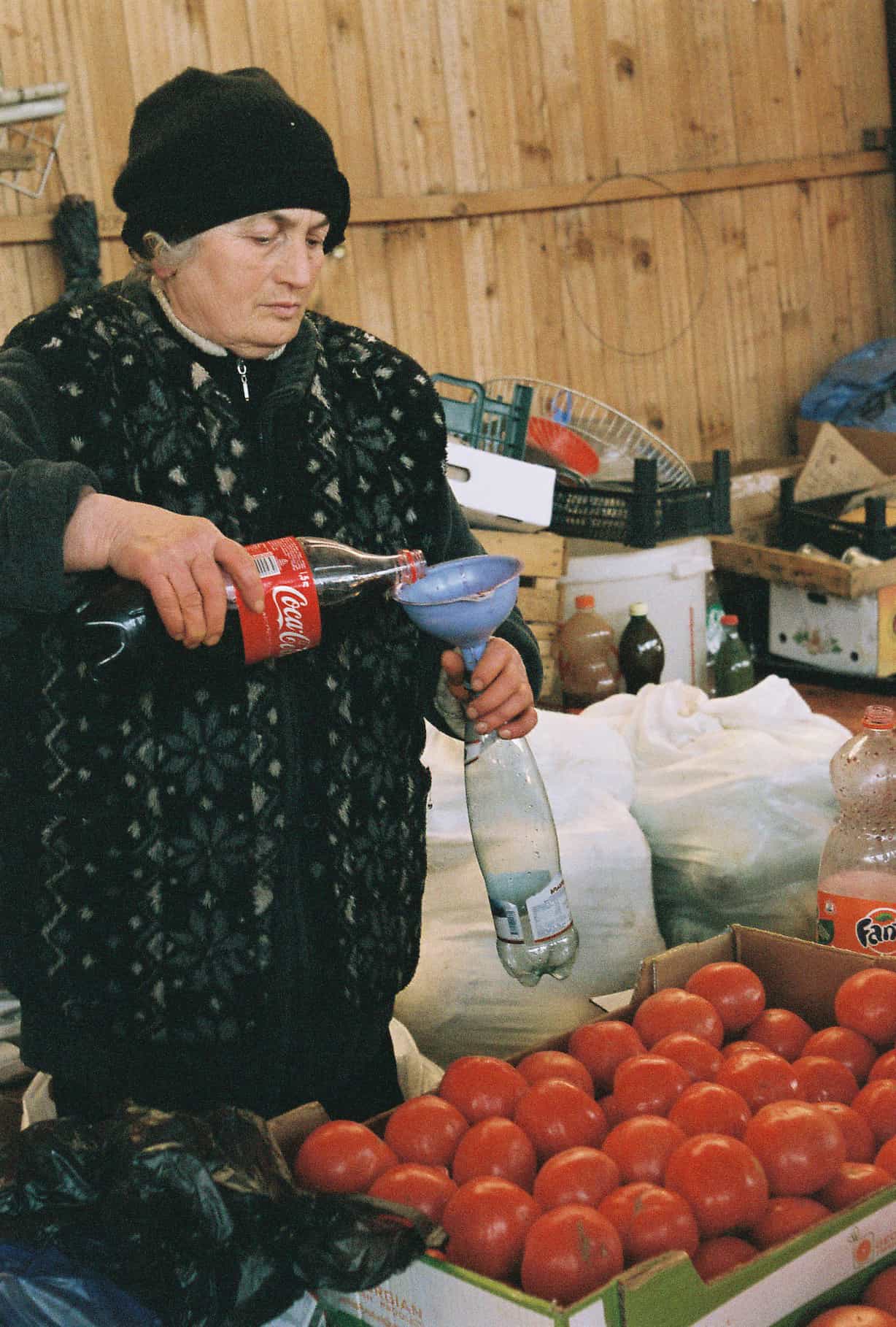 We feasted again for dinner– no surprise– and folded all our bottles into the empty suitcase I'd dragged along.
Three days, endless feasts, seven bottles of wine. Not bad.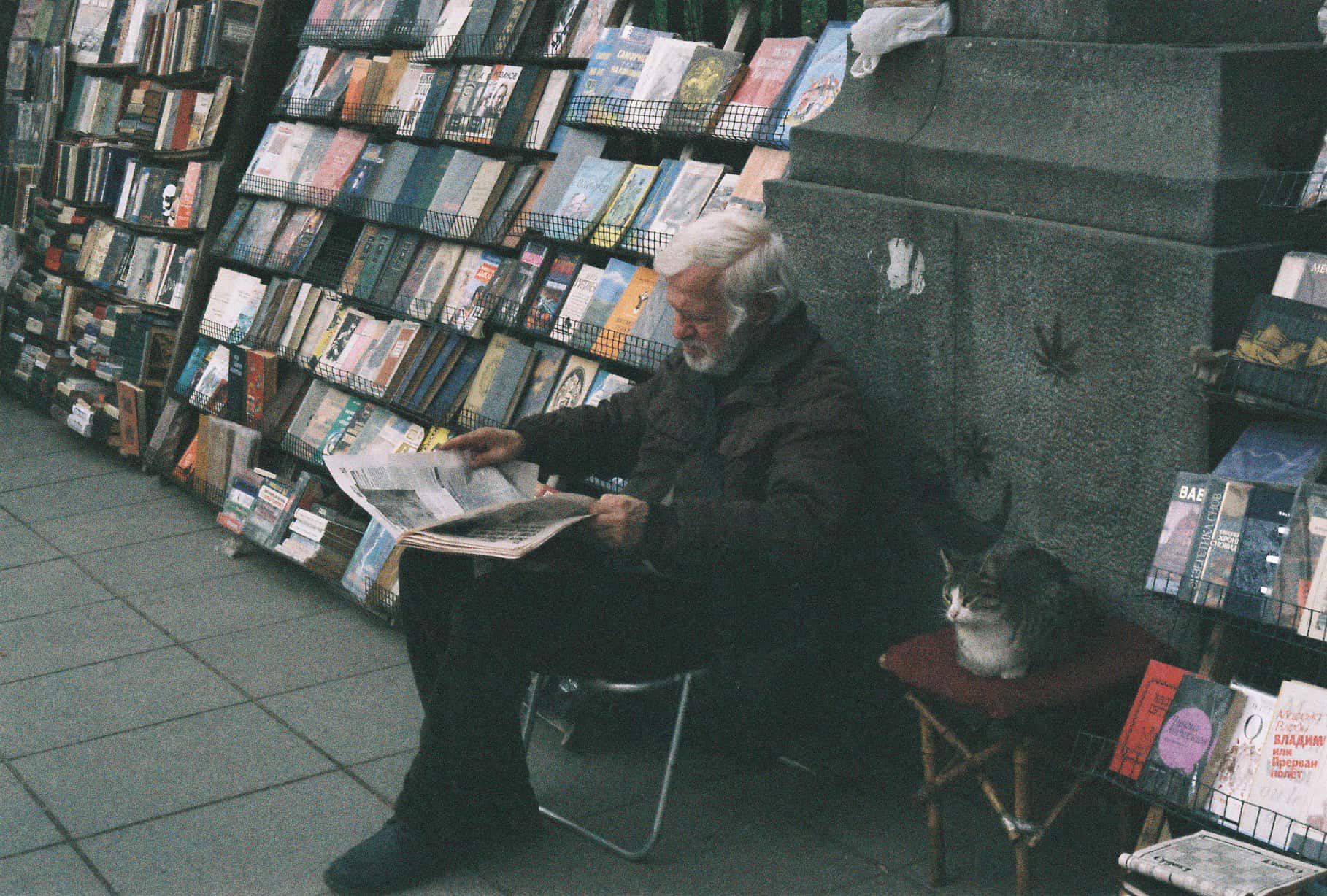 Tbilisi is an excellent weekend trip from Istanbul. It's a very walkable city, compact and comprehensible. You'll eat well, you'll drink well; you can take day trips to wine country but also to the mountains or the desert. I can't recommend this little city enough. Two words: dumplings. Wine.
Go.