Driving Into The Desert, Part 3: Salvation Mountain
In case you missed it, here's Part 1 and here's Part 2.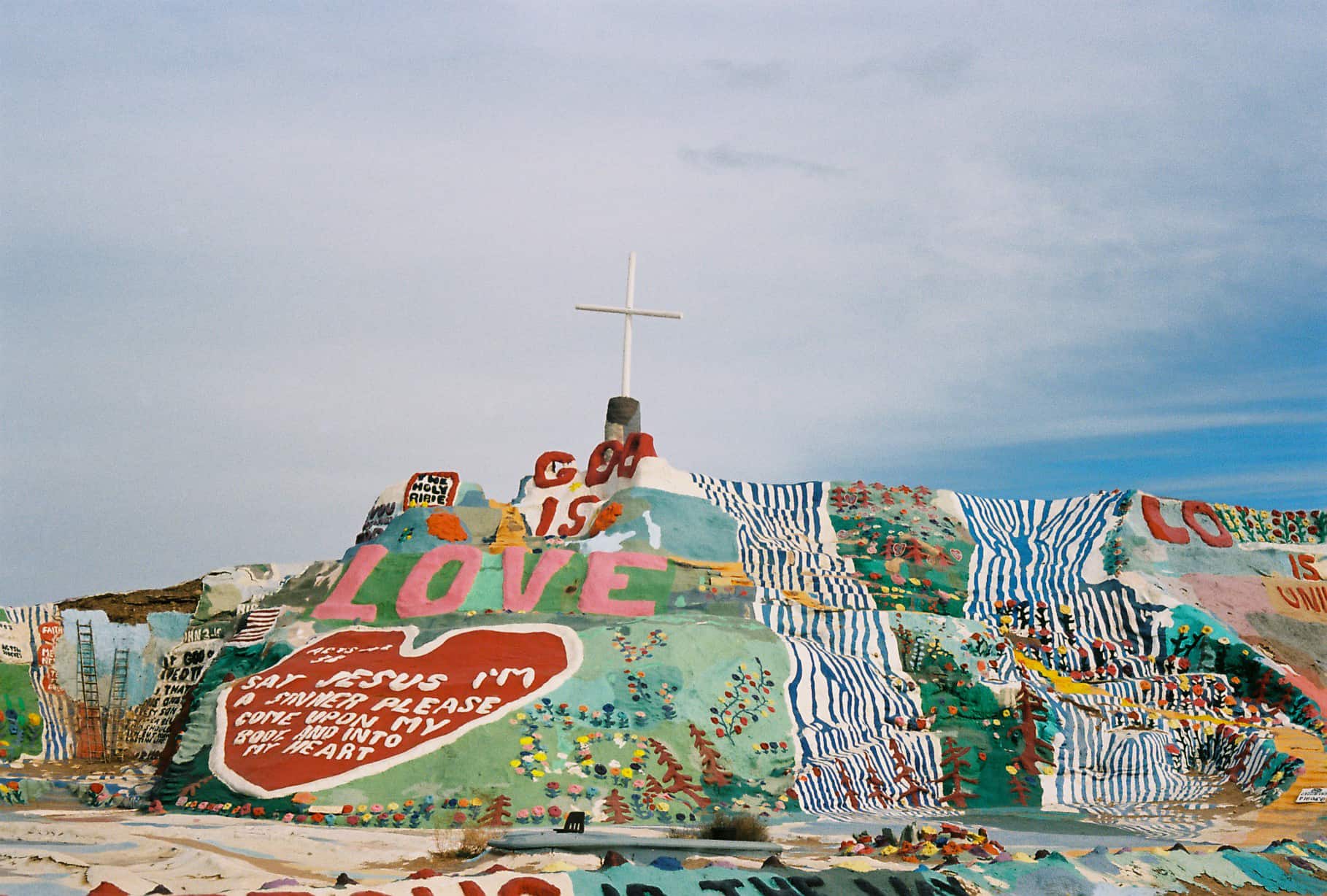 In 1980, a man named Leonard Knight walked into the desert outside Niland, California and built a monument to God.
Like many wild dreams, it collapsed almost immediately. So he tried again, reconstructing his hill of adobe and paint. This time, it took.
He called it Salvation Mountain.
California calls to kooks, to off-kilter visionaries and creative madmen. It calls to those who build, like Leonard Knight, and it calls to those who seek. I am a New England girl, rooted in realism by cold Boston winters; but I prefer to give into the sweeping thrill of an adventurous life. That mad desert folk art burrowed into my mind and wouldn't let go; and so Hillary and I became seekers, aching to see this colorful mirage for ourselves.
Hillary had misinterpreted the distance between Hicksville and Salvation Mountain, and what we thought would be a short journey stretched out into a long day. We worried about getting lost, doing loop-de-loops through the empty desert and never reaching the mountain.
And then a flash of technicolor emerged as we turned a corner, and we were there.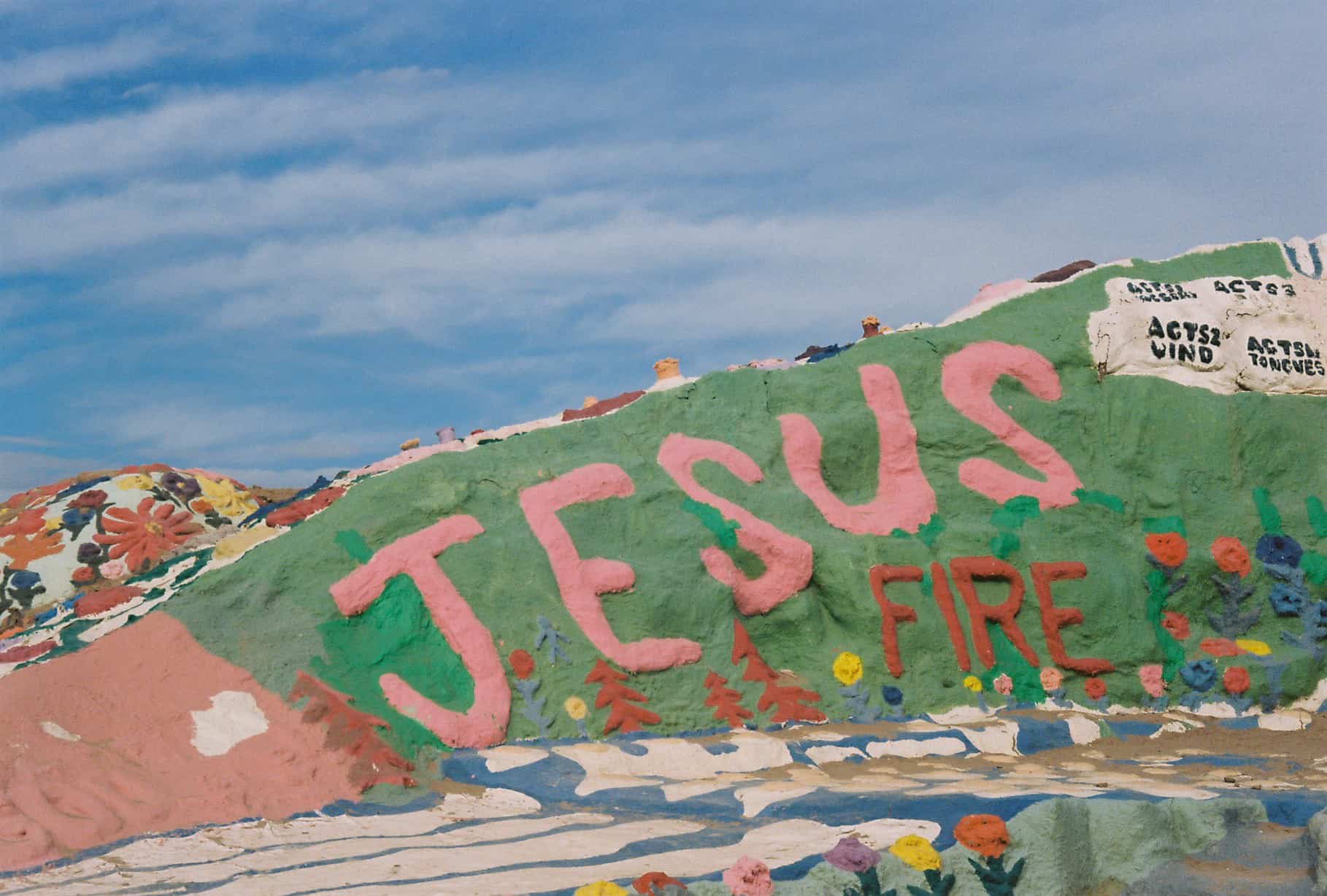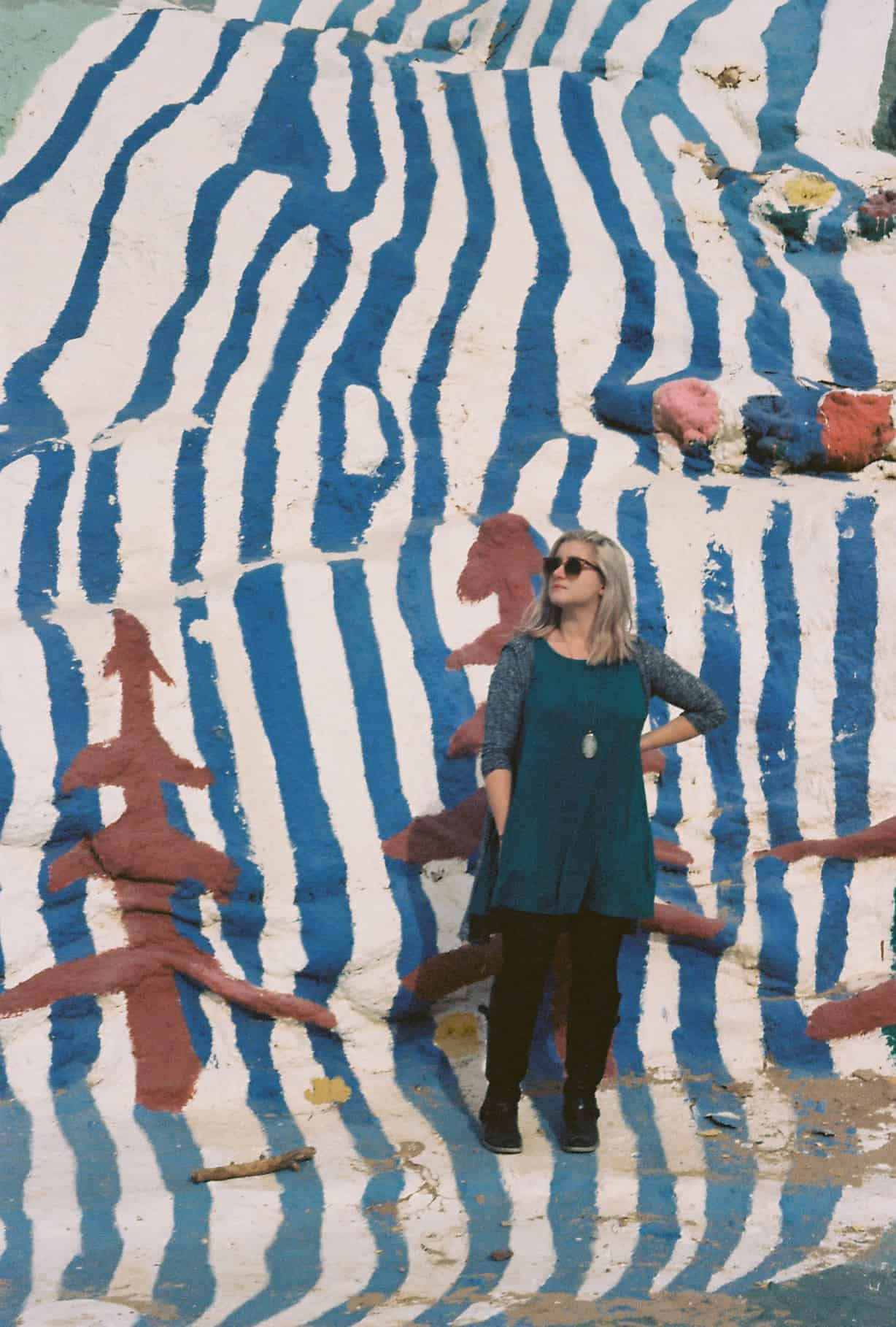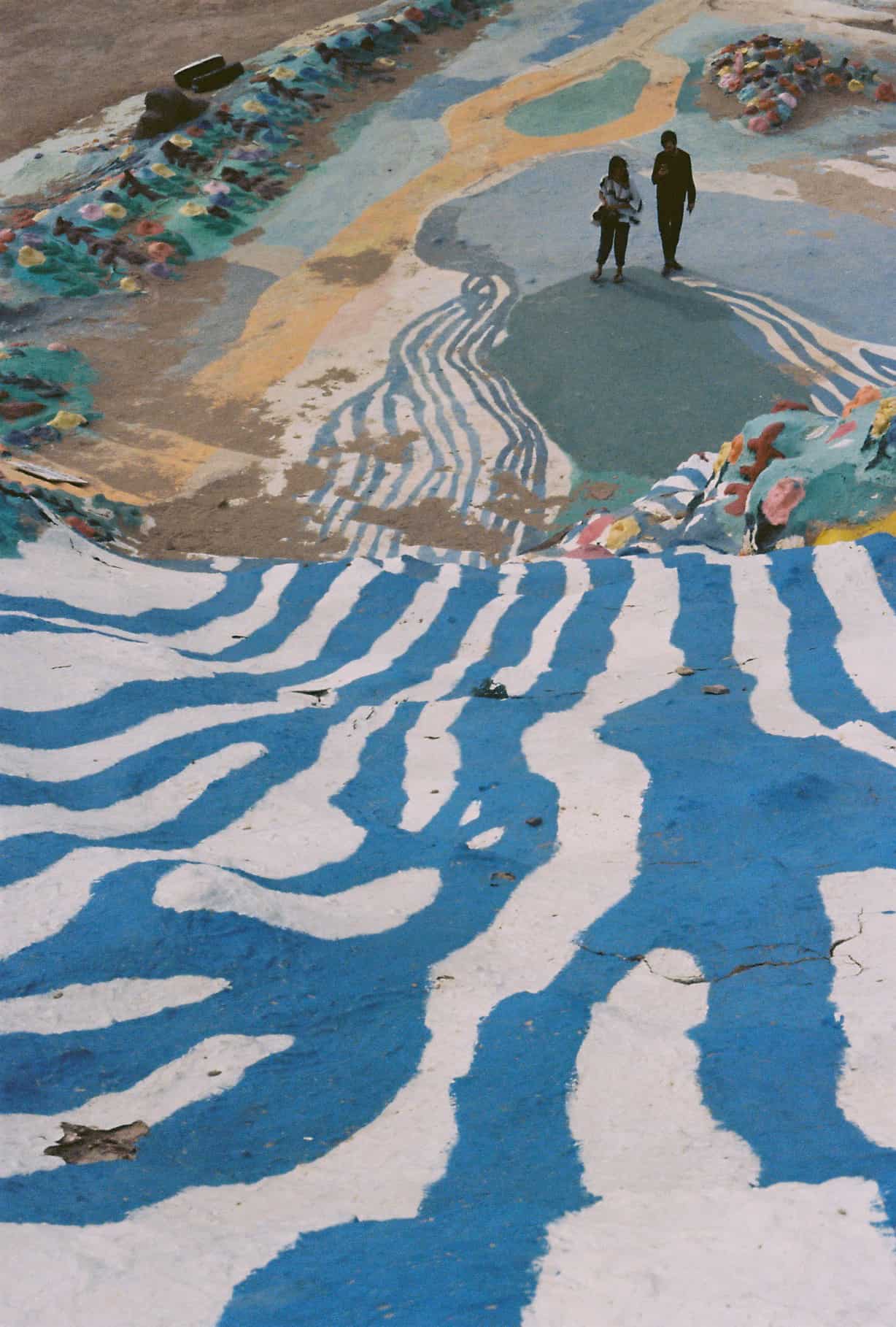 We were greeted by one of the volunteers who maintain the mountain, who emphatically pressed a Jesus pamphlet into our hands as we passed by. There's a curving Yellow Brick Road that's meant to be the path up the mountain; however, it had recently been repainted and was blocked off. We scampered over whatever space was open instead, photographing this weird wonderland and tracing every ode to love with our hands.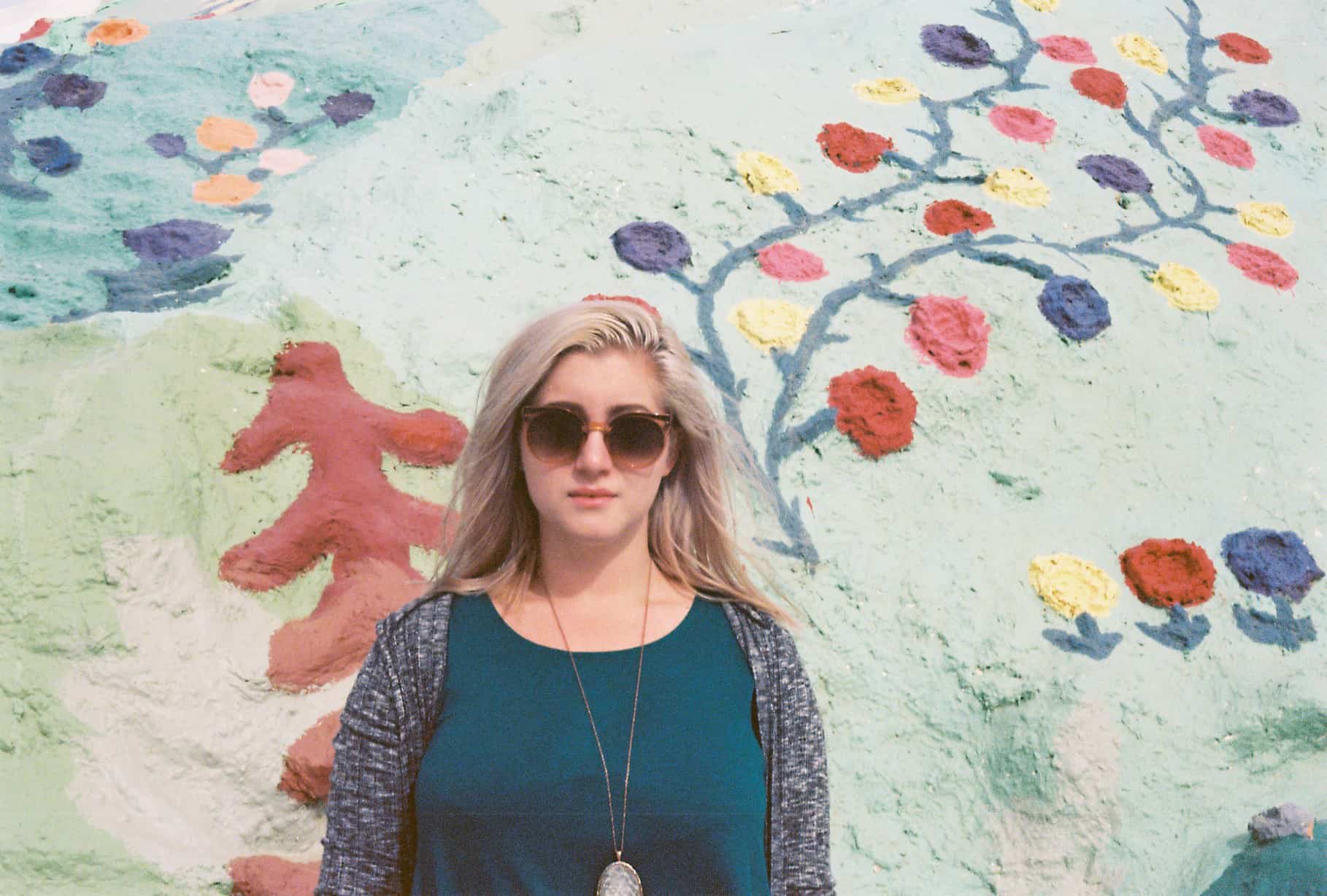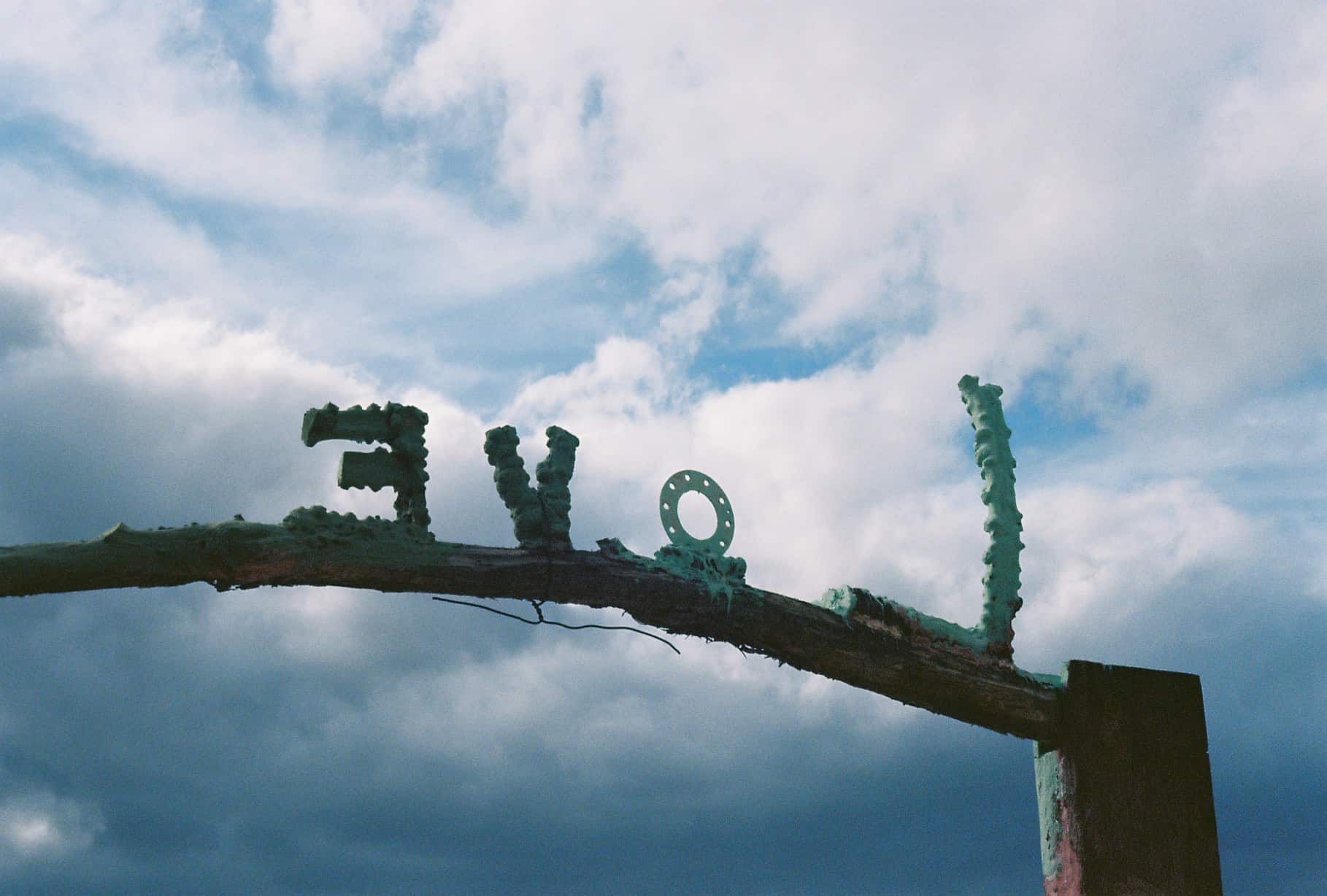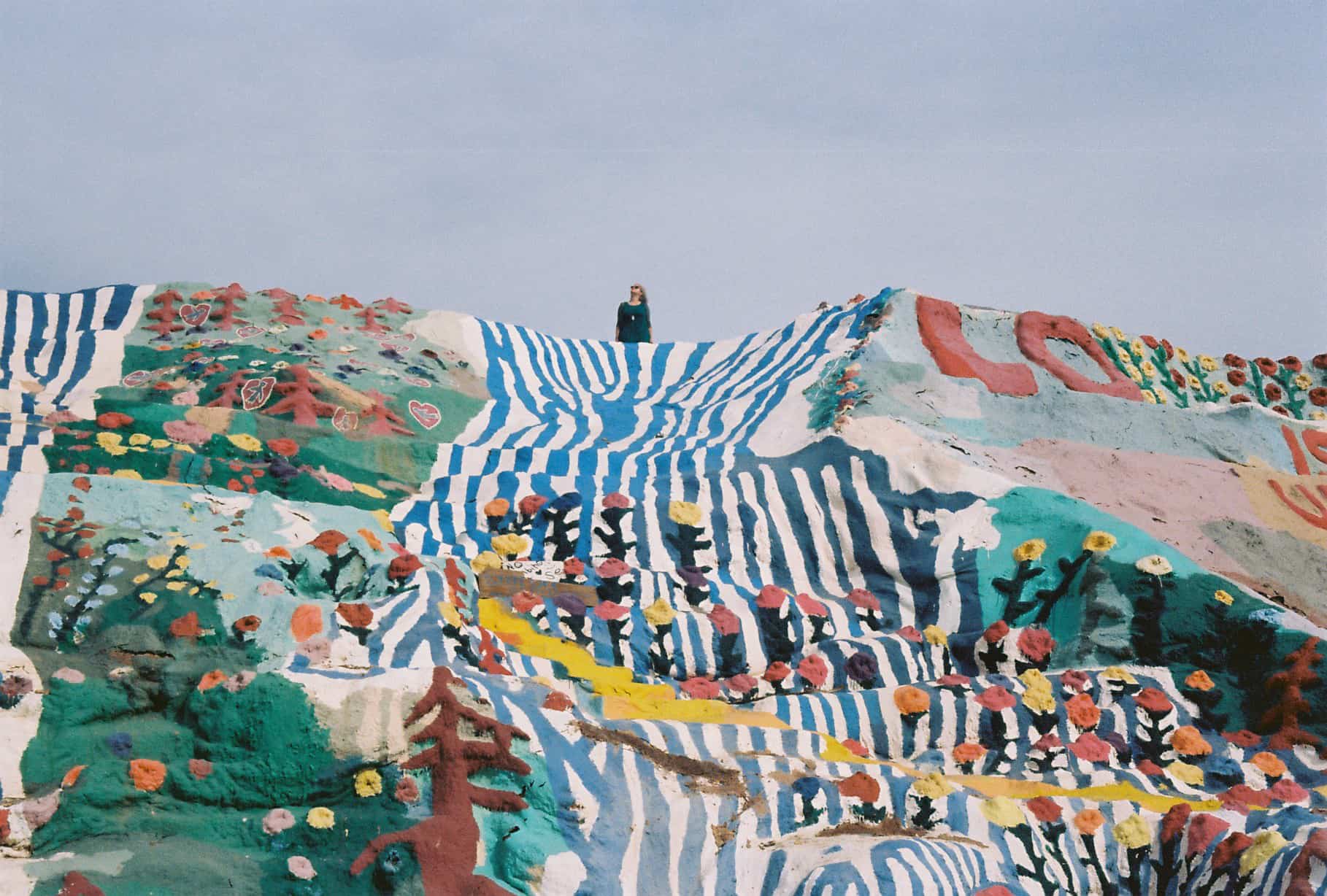 The place is surreal. Curving white and blue lines play tricks on the eyes; colorful caverns decorated with car parts and graffiti to God curl underneath the main hump of the mountain. The same word is repeated and rewritten and reworked: LOVE, LOVE, LOVE, resounding.Leonard Knight died in 2014, but Salvation Mountain lives on. It's repainted by the seekers and the lovers and the madmen who flock to this strange spot in the desert. Salvation Mountain, that obsessive dream made real, is pure Americana.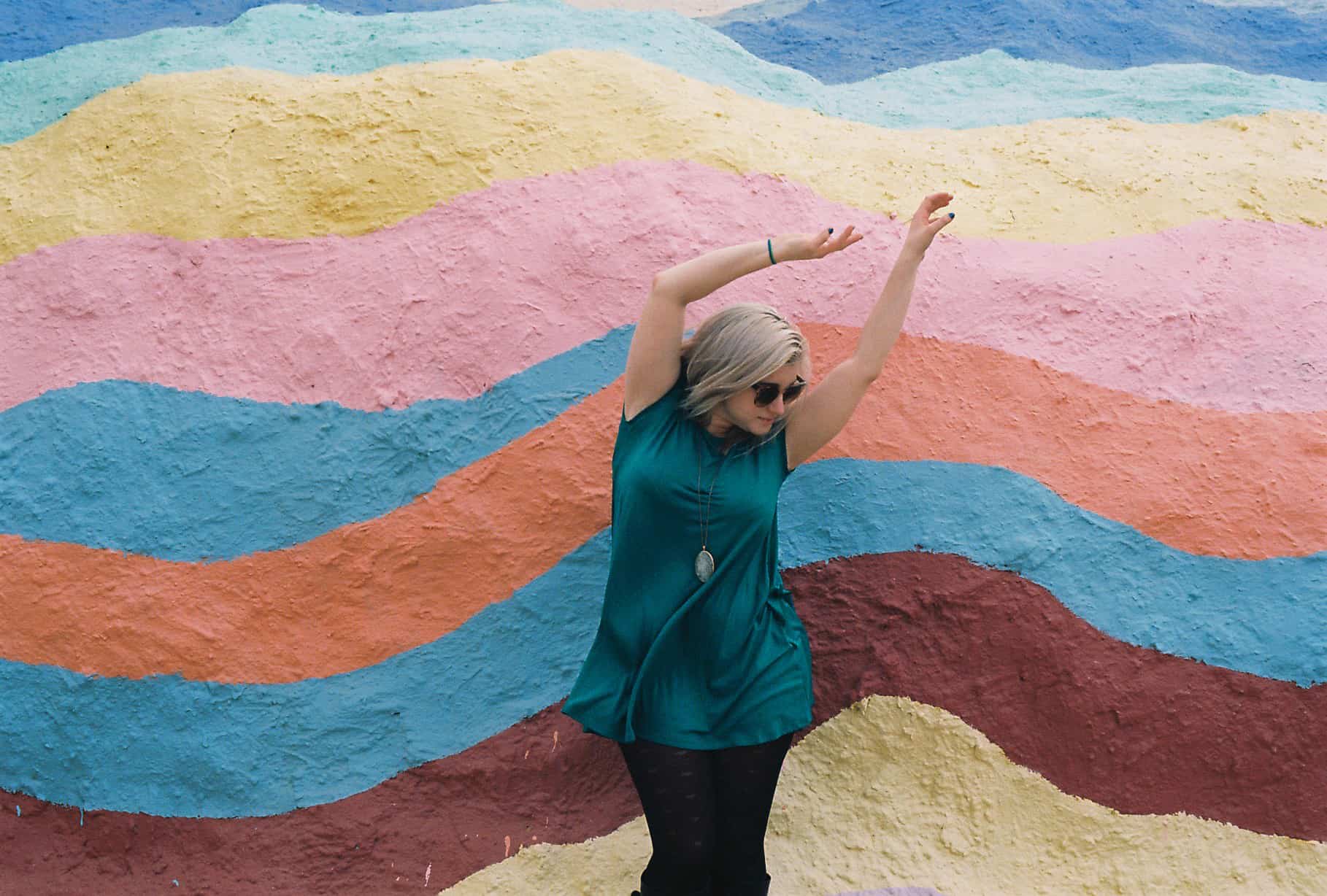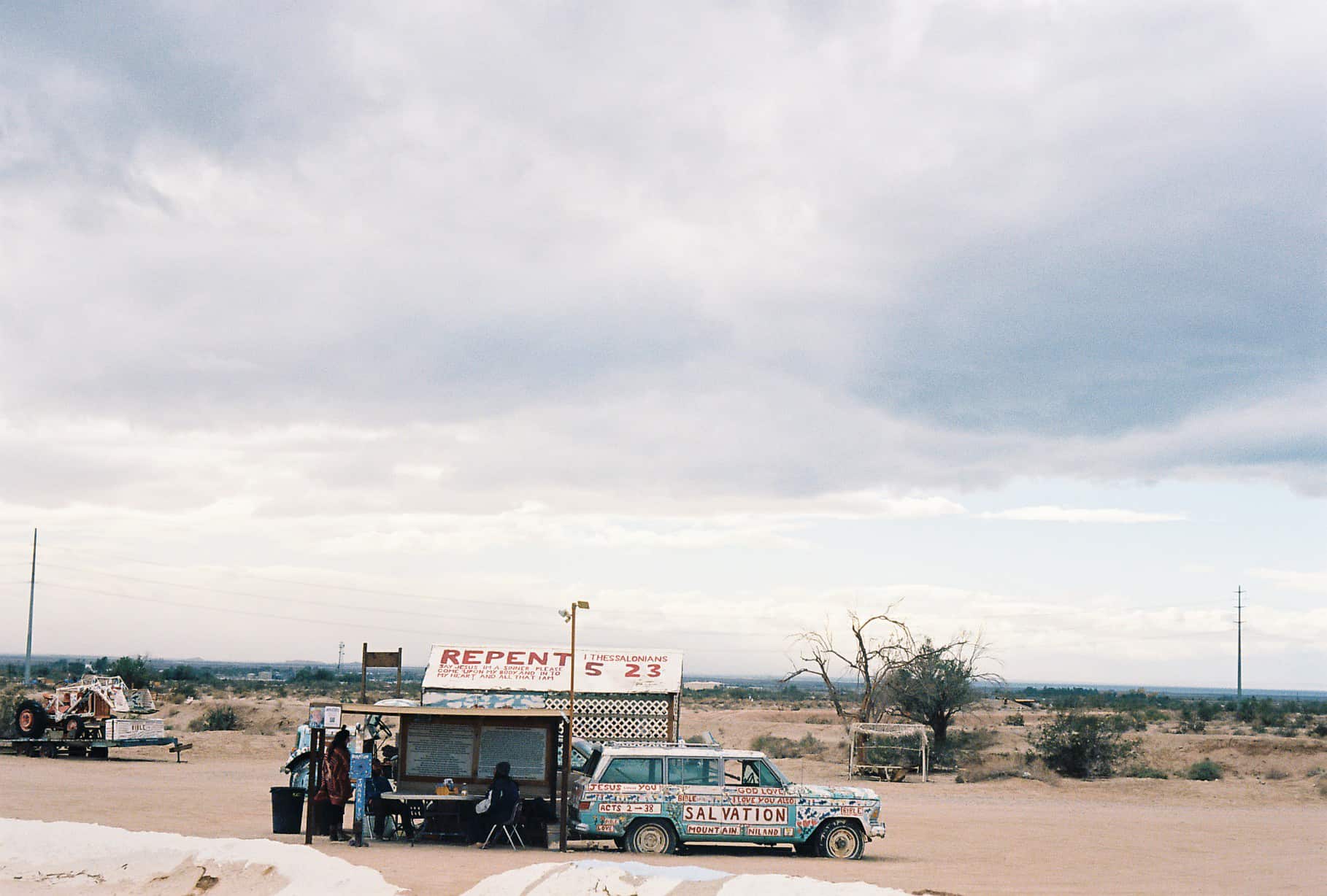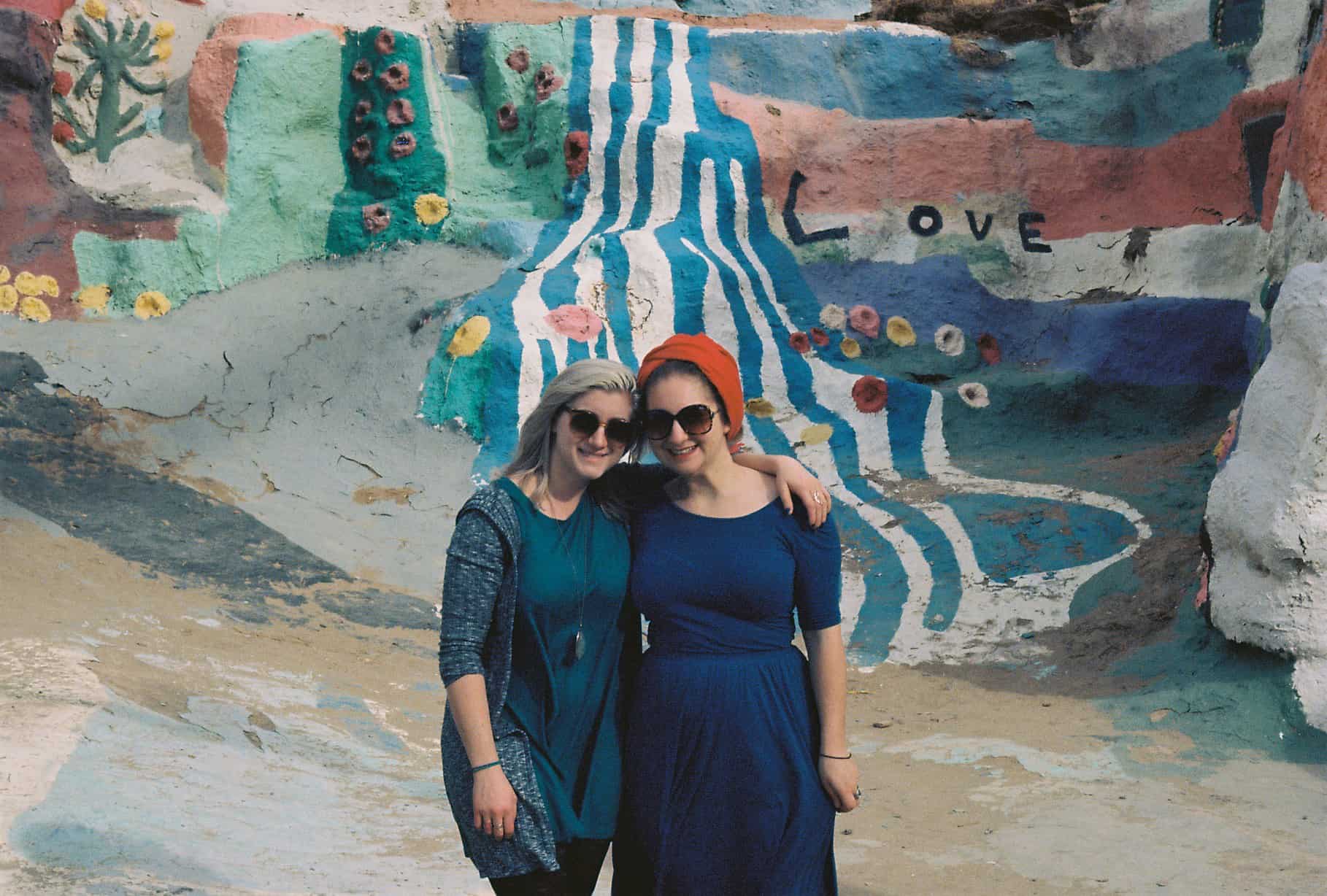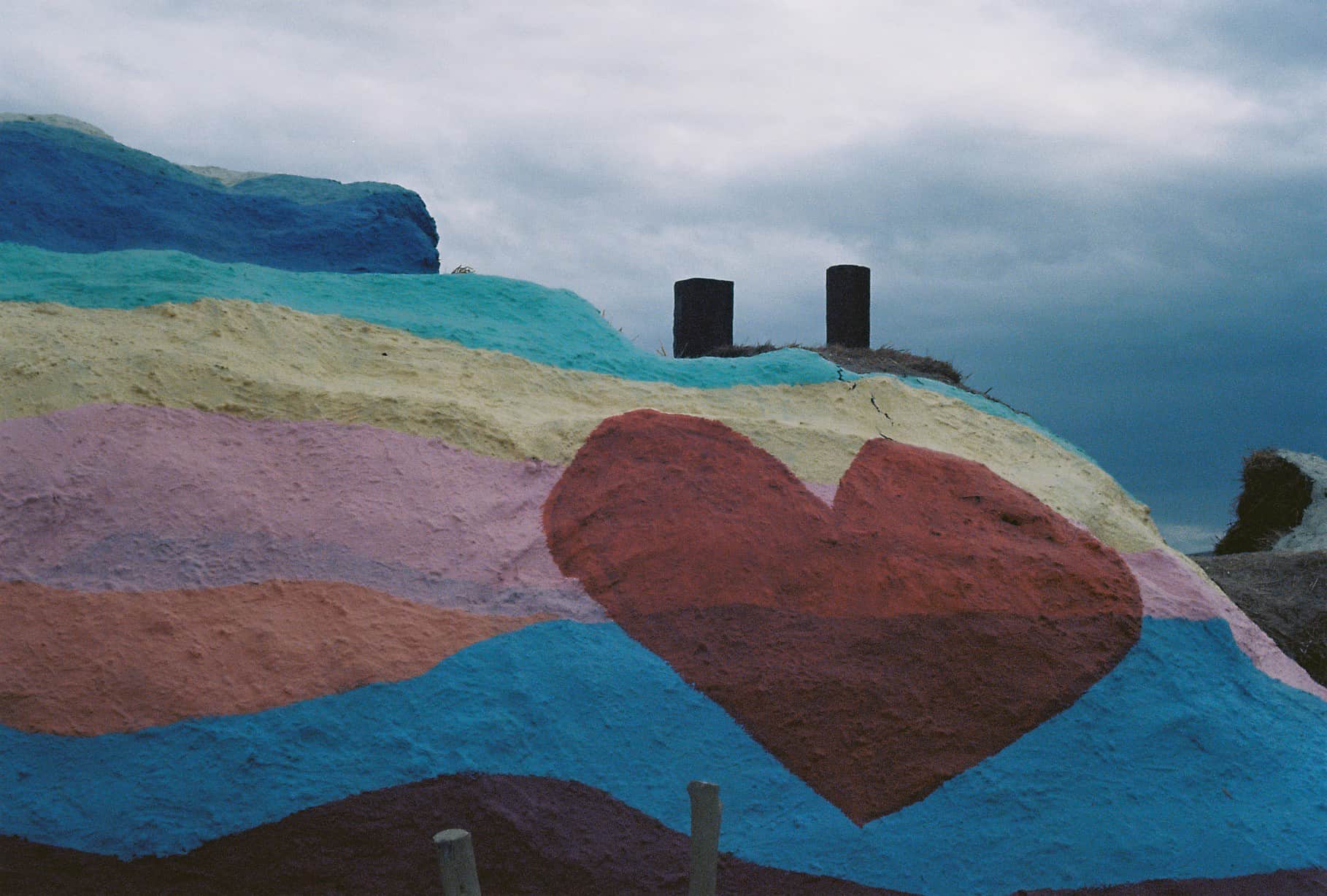 Our drive back was long and apocalyptic. Still buzzing from the colorful world of the mountain, we found ourselves stuck in the middle of a blinding desert sandstorm. The highway seemed to be erasing itself. Once it cleared, the car lurched: the wind had picked up to such strength that the car was pitching sideways. We joked– it had already been such a journey!– but it wasn't long before we heard the crunch of dry thunder and a percussive spattering of hail. We had to laugh. LA, land of eternal sunshine, was throwing a gradient of weather at us just when we thought the journey was done. Even all that was worth it, though. At the end, we saw a rainbow.