The Dreamspace Between Istanbul and New York City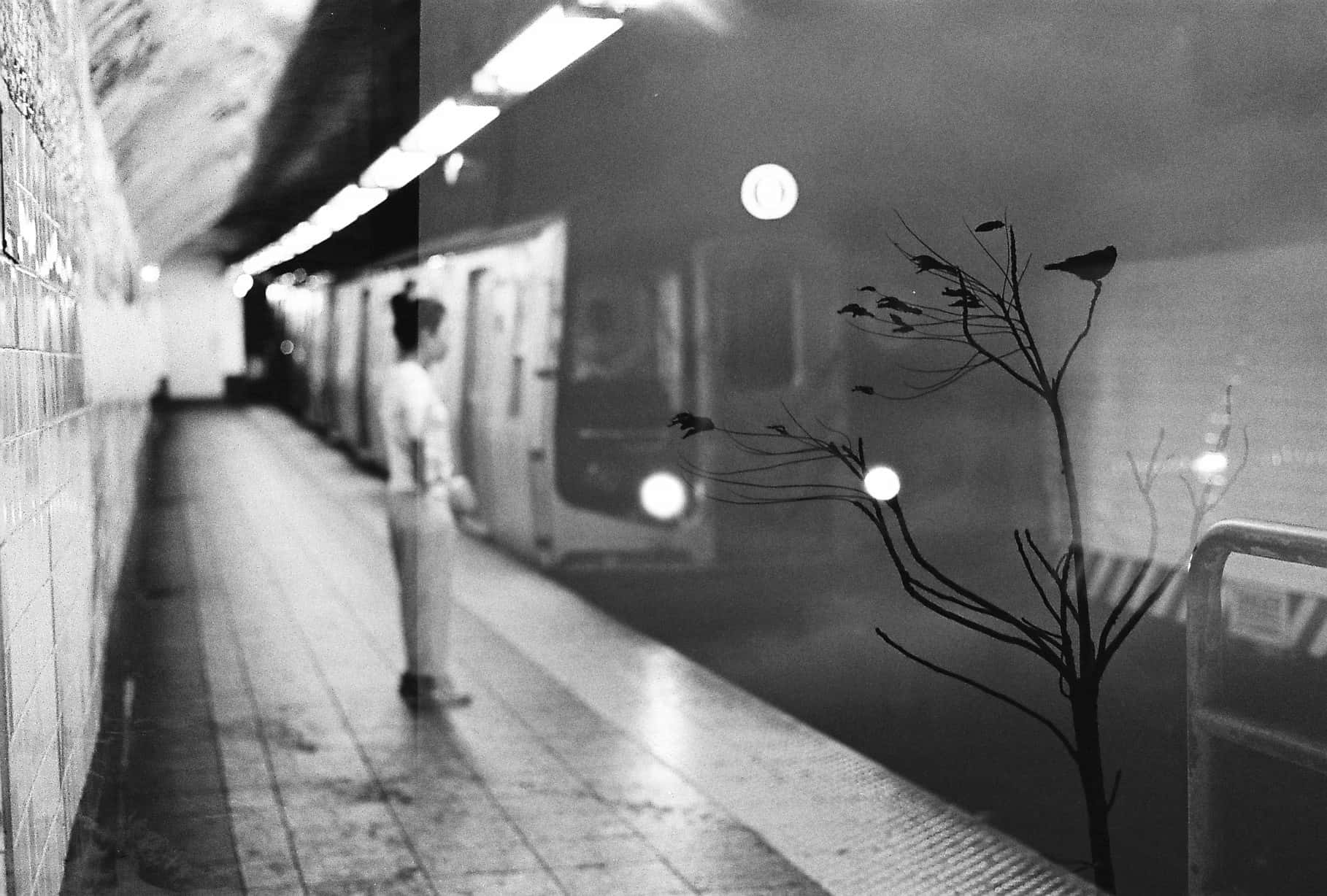 Alison and I met each other in college. We were both theater directors and photography enthusiasts; I piqued her interest in analogue and she turned me towards the weird world of slide film. But we became close more recently, through letters. Alison and I are pen pals.
Before I ever wrote a blog, I was a prolific letter-writer. During my years in Boston, I hand-wrote long letters to friends in Prague and Tel Aviv and Montreal and Budapest. My best friend Kelly and I have written each other letters (often electronic) throughout the last decade, even when we lived in the same apartment. Part of the challenge for me when I started this blog was to shift my epistolary habits into something that could be publicly consumed.
Building a deeper friendship through correspondence is a strange and wonderful experience. It involves a lot of trust, and in many ways more vulnerability. Alison and I started writing emailed letters in earnest around summer 2014, and soon after she proposed a photographic collaboration.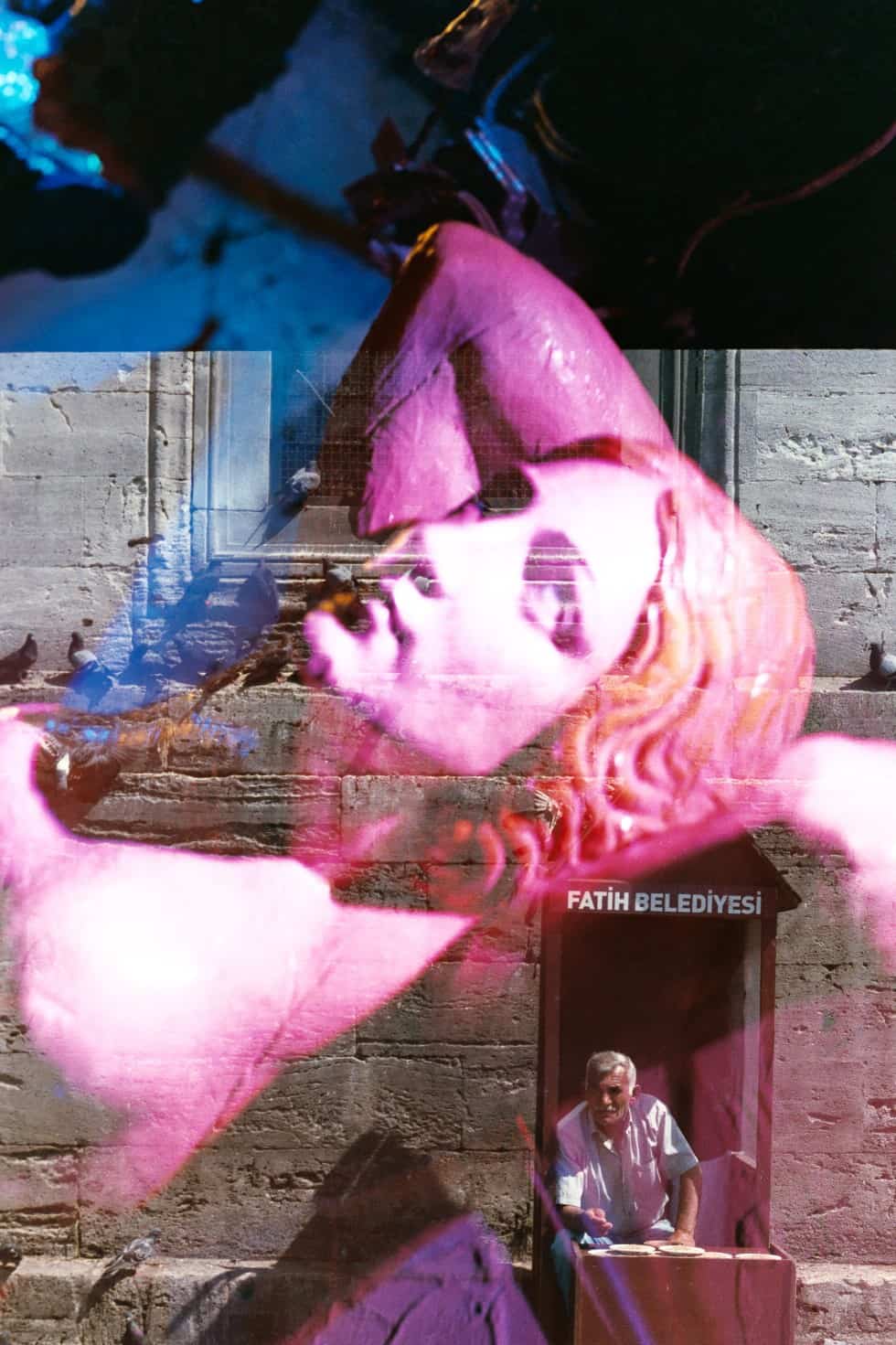 Alison's suggestion was to layer our cities, to combine our shared love of photography and letter-writing into a sort of visual dialogue. She would shoot one roll in NYC and I would shoot one in Istanbul; then we would swap rolls and shoot over the other's images, sight unseen. Trusting the unknown and fortuitous. A bit of my city, a bit of yours.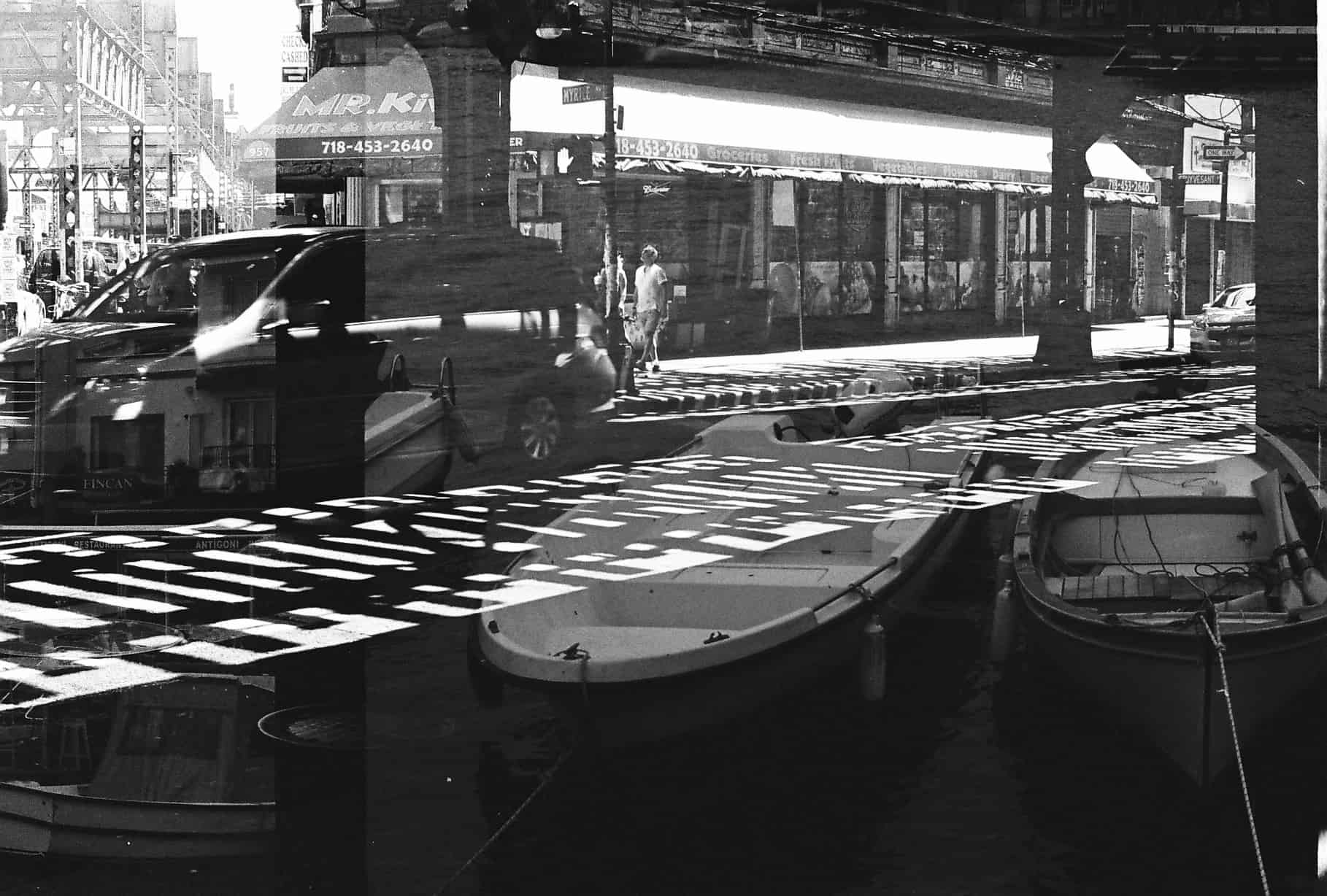 I use analogue photography to capture the visual textures of my adopted city– the curving dome of a mosque, the sweep of seagulls across the sky, the churning blue of the Bosphorus. Alison does too, but her home in New York City has different rhythms than Turkey– grids of fire escapes, dim-lit subway stations, autumn foliage in parks, neon performance art. I started with color and she started with black and white; we made the trade in a Boston bar during summer 2015 and shot our double exposures.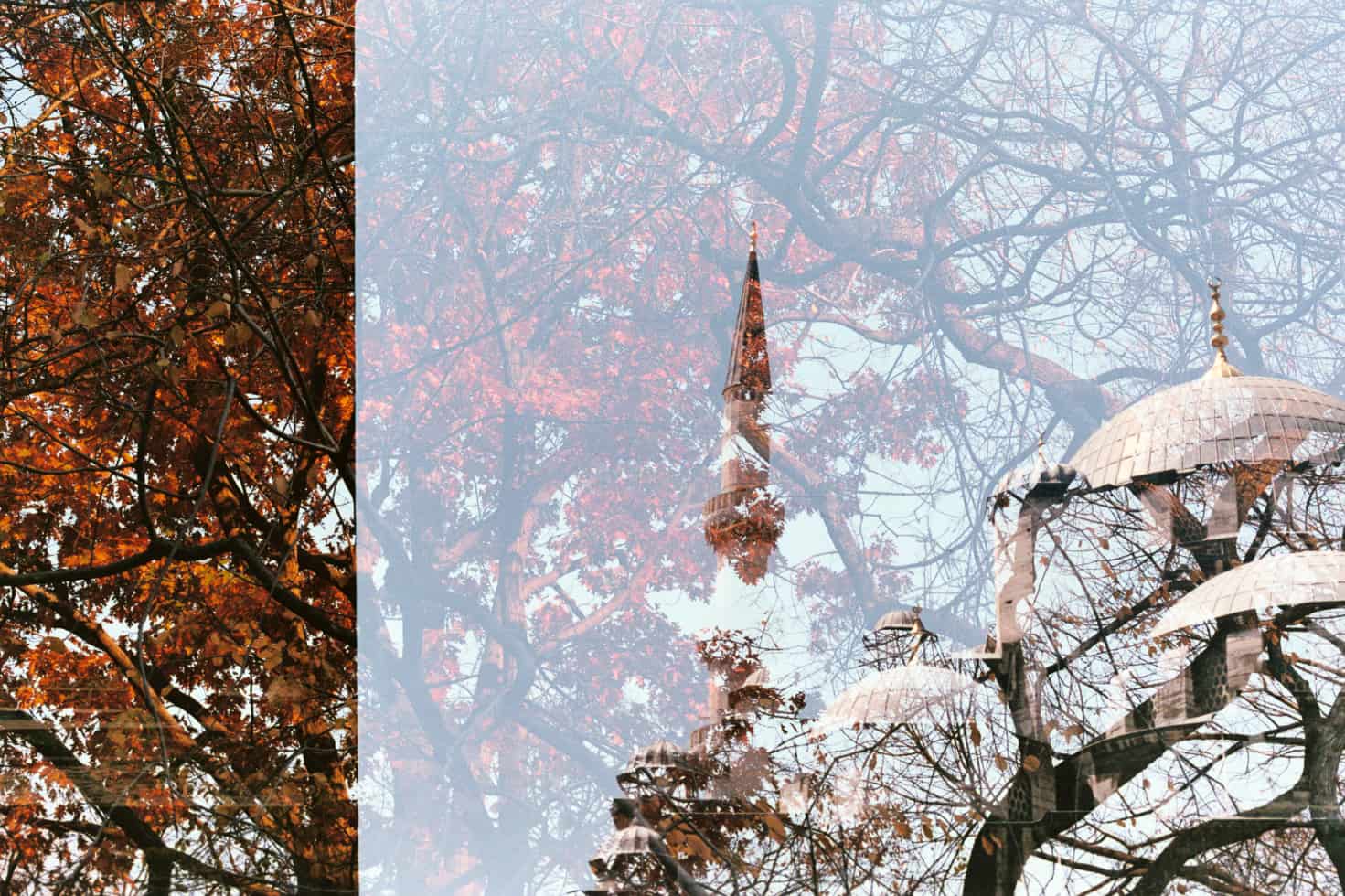 There are plenty of images that don't work, but then there are those that just DO. Our cities and our lives are so different, but these images exist in the between-spaces, in the ethereal universe where we've grown our friendship, where our dreams of Istanbul and New York overlap. Maybe we will try this again sometime, perhaps with more structure. I'm glad we trusted the unknown on this one, though. I like to be reminded that sometimes, the loveliest are the unplanned things.