Disposable Memories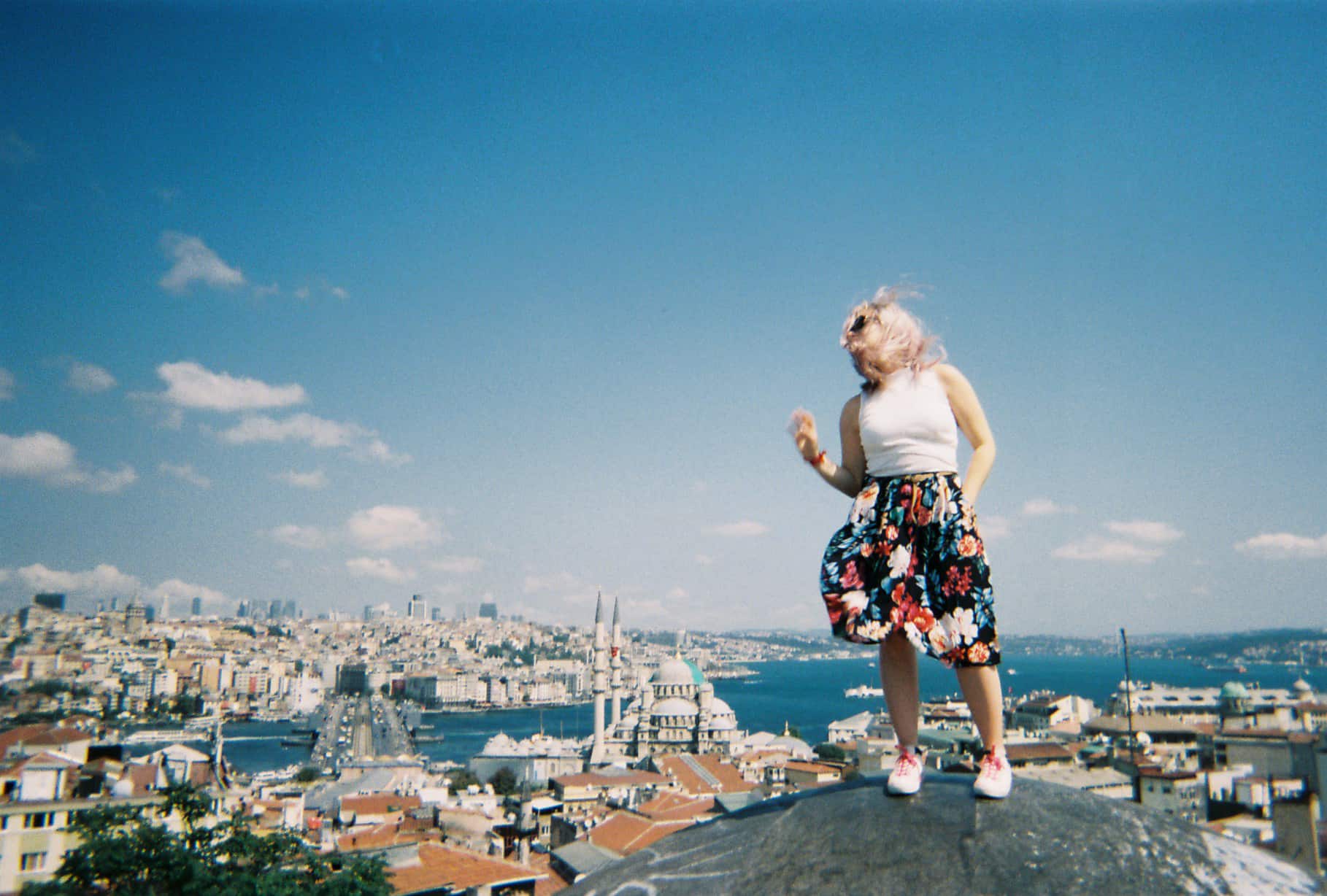 I haven't been shooting very much this year, perhaps because of all its rumbling tumultuousness. I go through these phases sometimes, but it always feels like I'm neglecting a part of myself. I miss it, I miss the ease.
I am not one to sit aside and wait for the inspiration to return, though. I like to be an active participant in my own joy. So I figured I'd try something a little different, just to shake off the hesitation that's often kept me from my Praktica– I bought a disposable camera.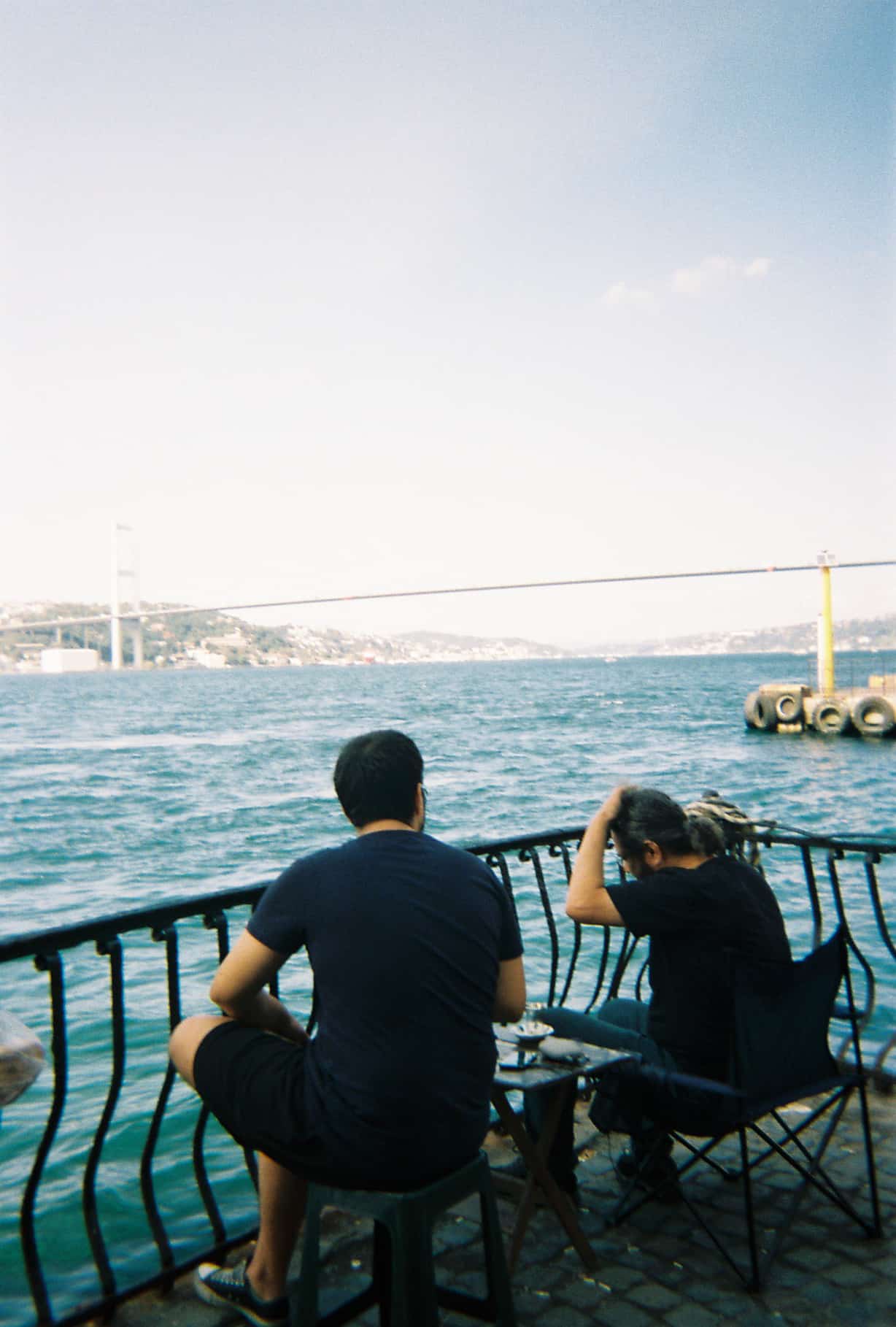 Disposable cameras are simple point-and-shoots, often with a built-in flash. Because it's impossible to adjust nearly any setting on the camera, I thought it might encourage me to shoot more freely. Also, the camera is MUCH quieter and more subtle than my regular camera; inevitably, this affects the way I shoot.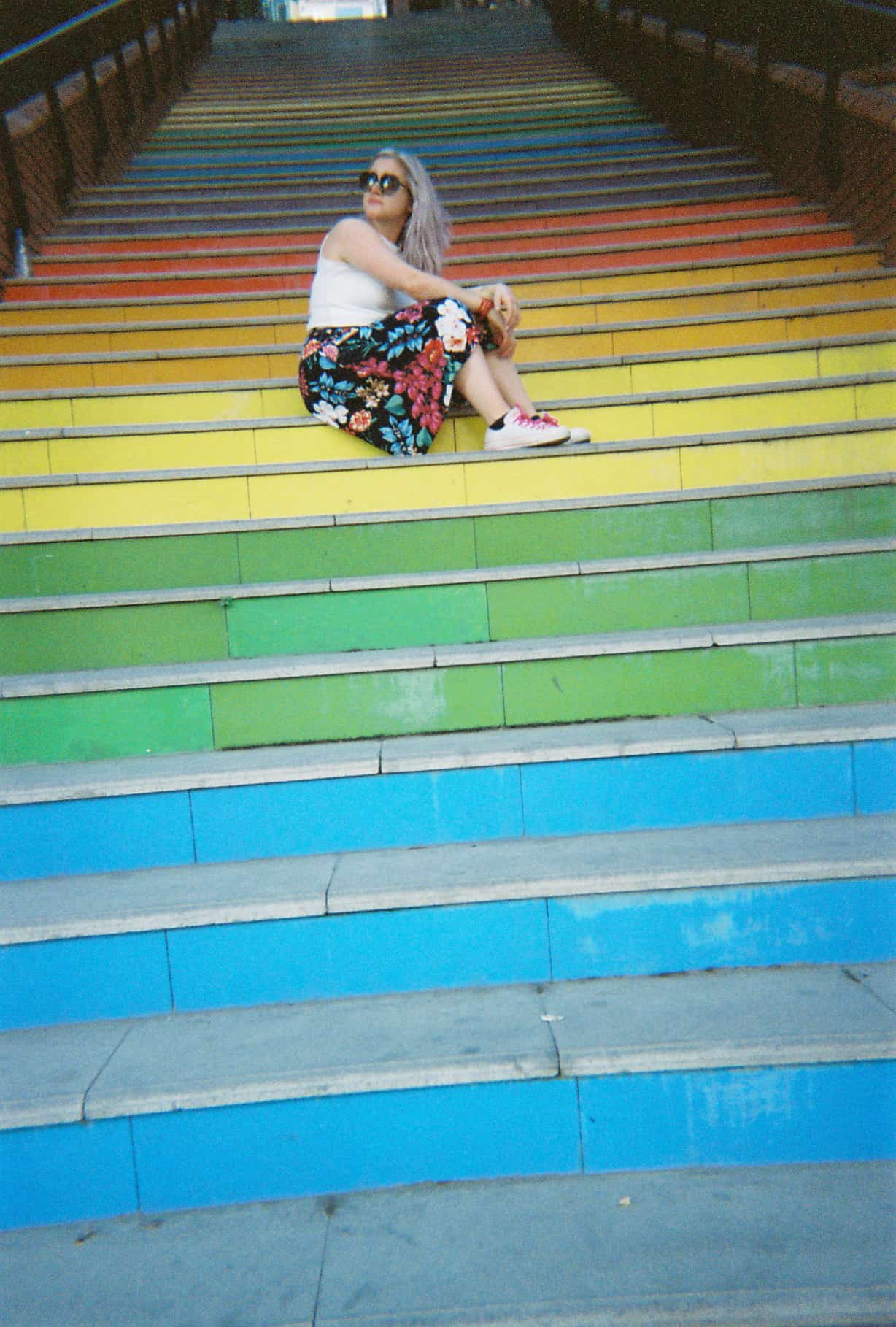 My family was visiting right after I bought the camera, so I decided to use the whole roll to document their trip. We went up on rooftops with splendid views, drank wine at the Istanbul Modern, and swam in the clear waters of Chios; the camera came with me everywhere.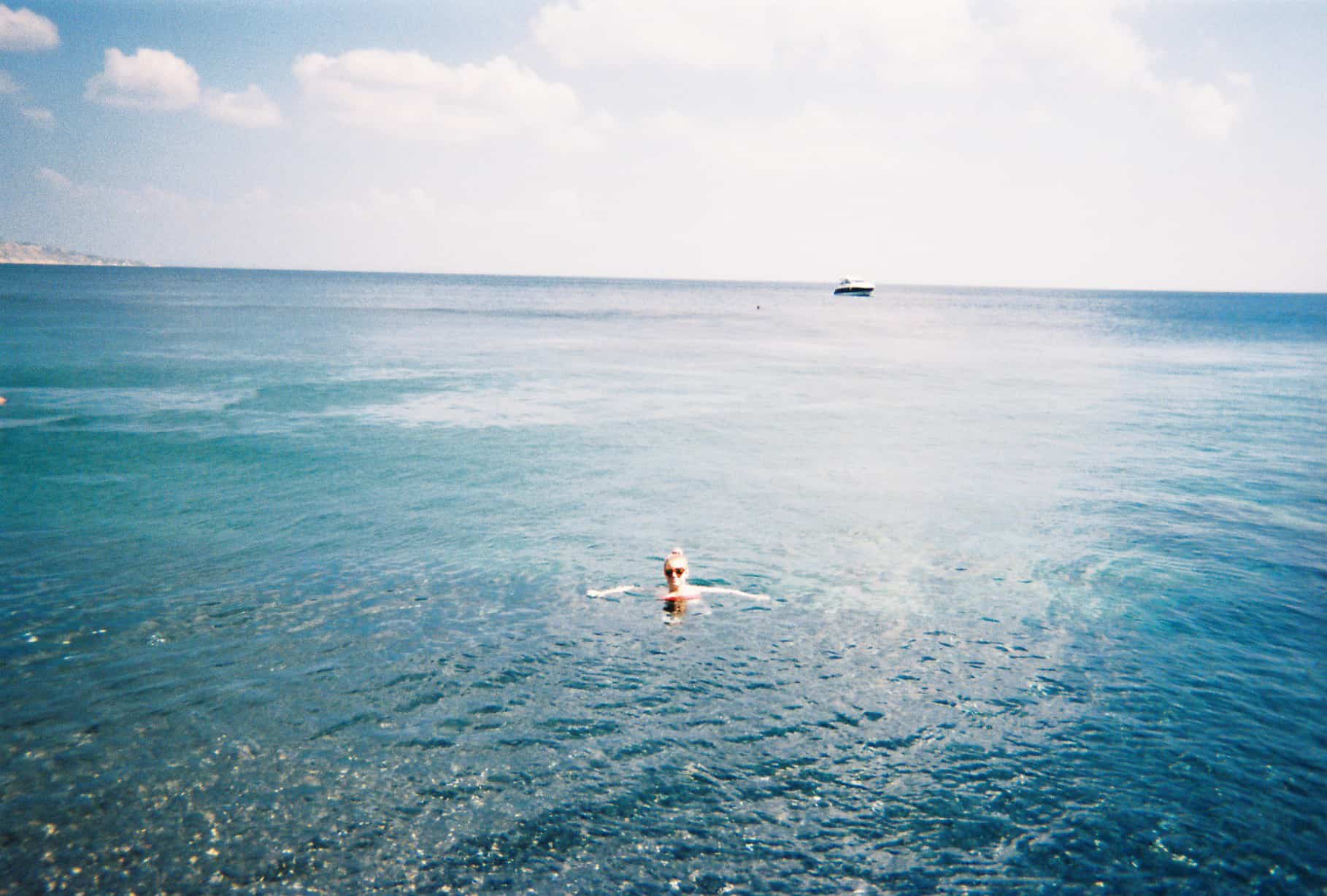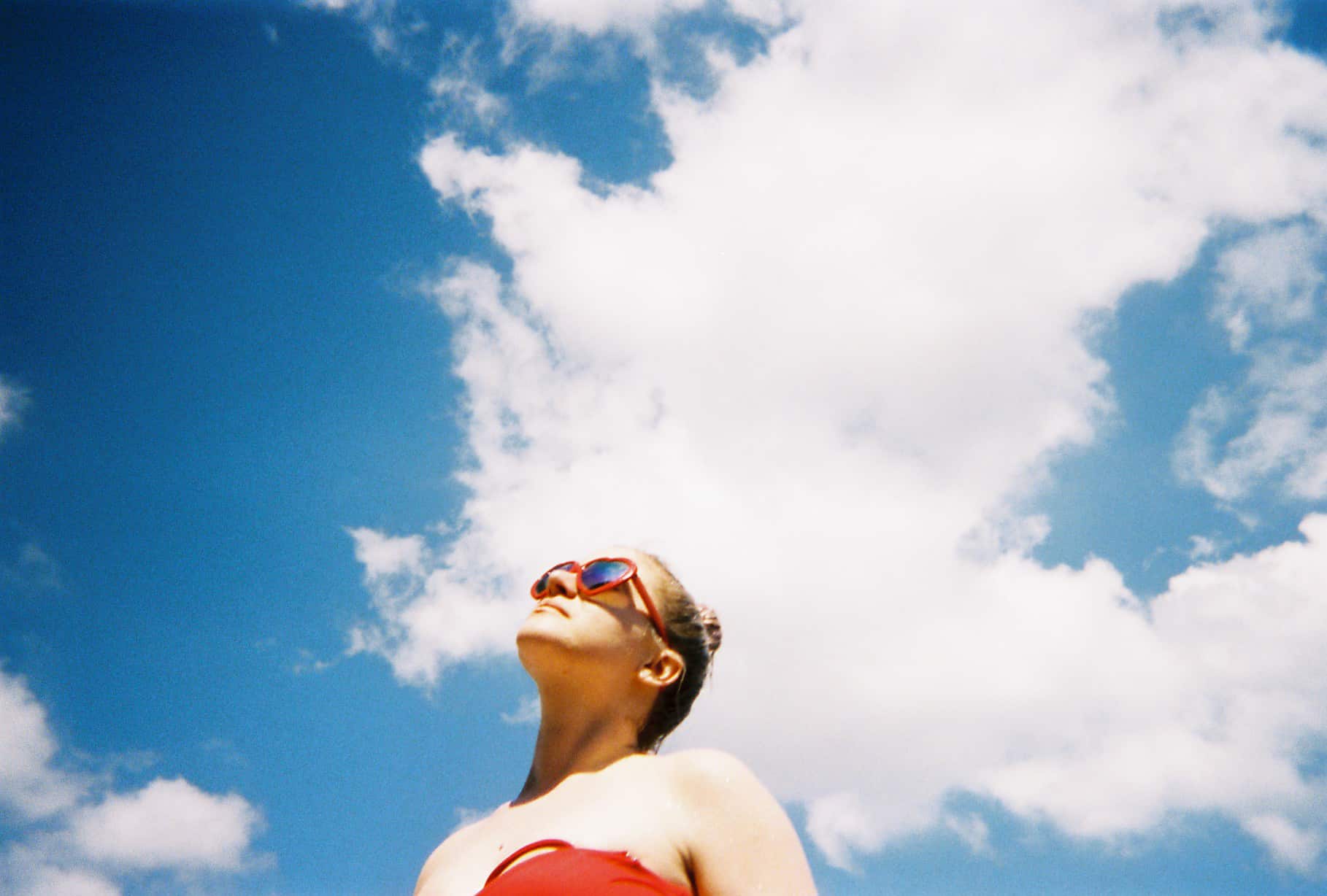 Shooting with the disposable camera felt like using a toy, which was appropriate: I think it's important to hang onto a sense of PLAY with my photography. I could take pictures before anyone noticed and slip the camera back in my bag quickly; I also cared a bit less, which was freeing.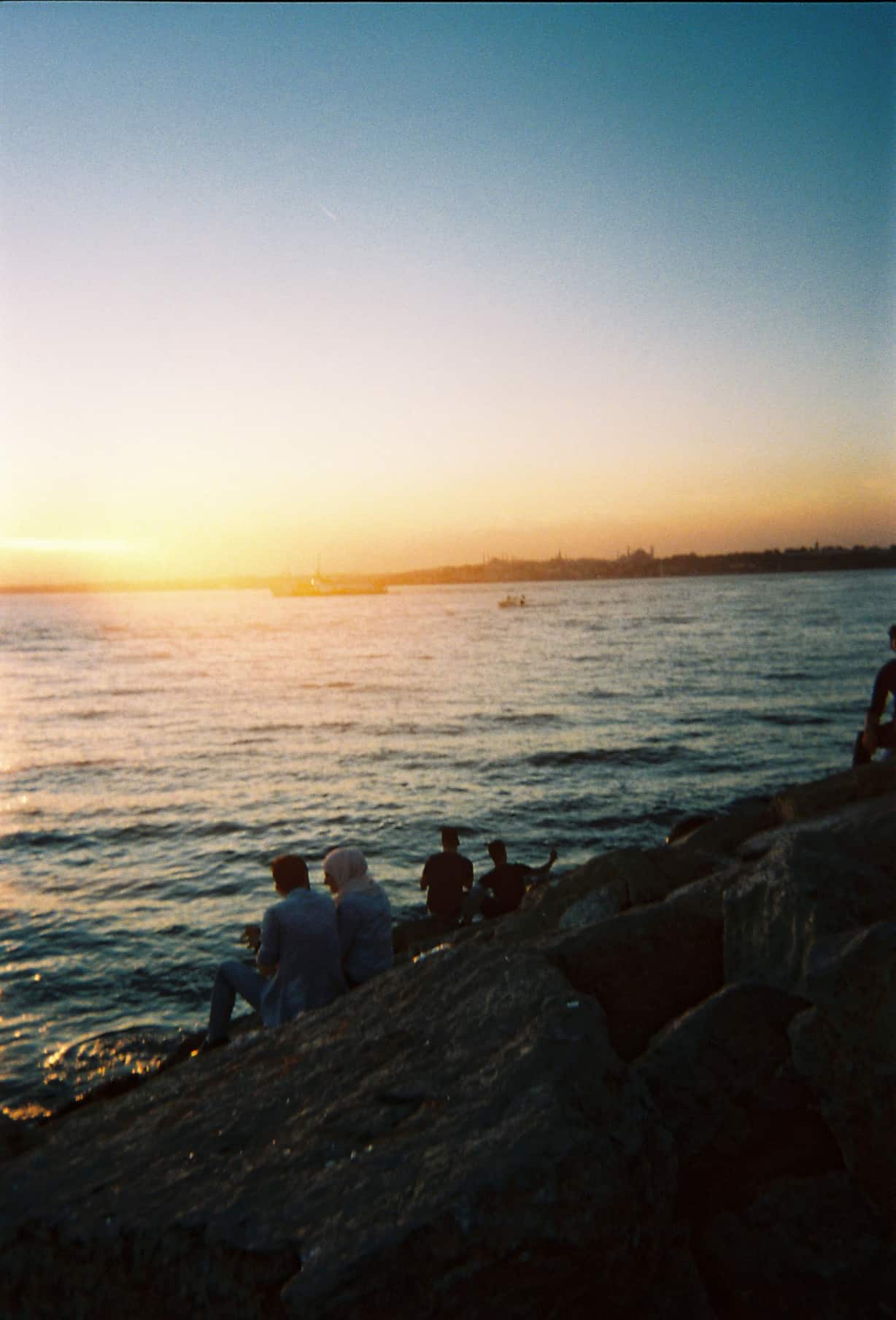 These are not high-quality pictures; sometimes the subject is blurry or my finger sneaks into the frame. But this roll was never supposed to be about perfection– and on that level, it's perfect.