The Oasis of Haydarpasa Cemetery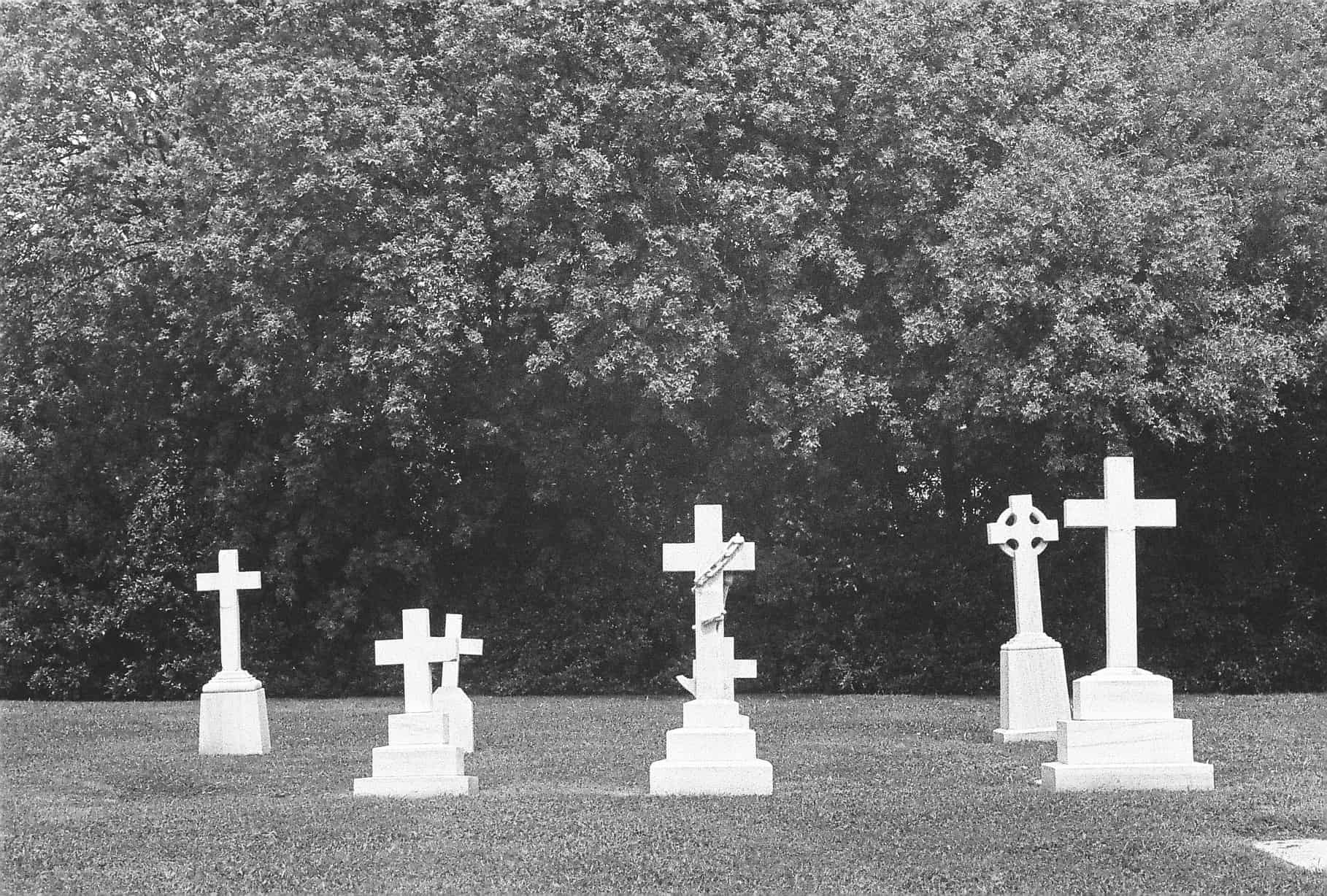 It's not easy to find quiet places in Istanbul.
The city fizzes with relentless energy, buzzy and bustling, crowded and crunching up against your shoulder.
But one of my favorite quiet places is hiding in plain sight.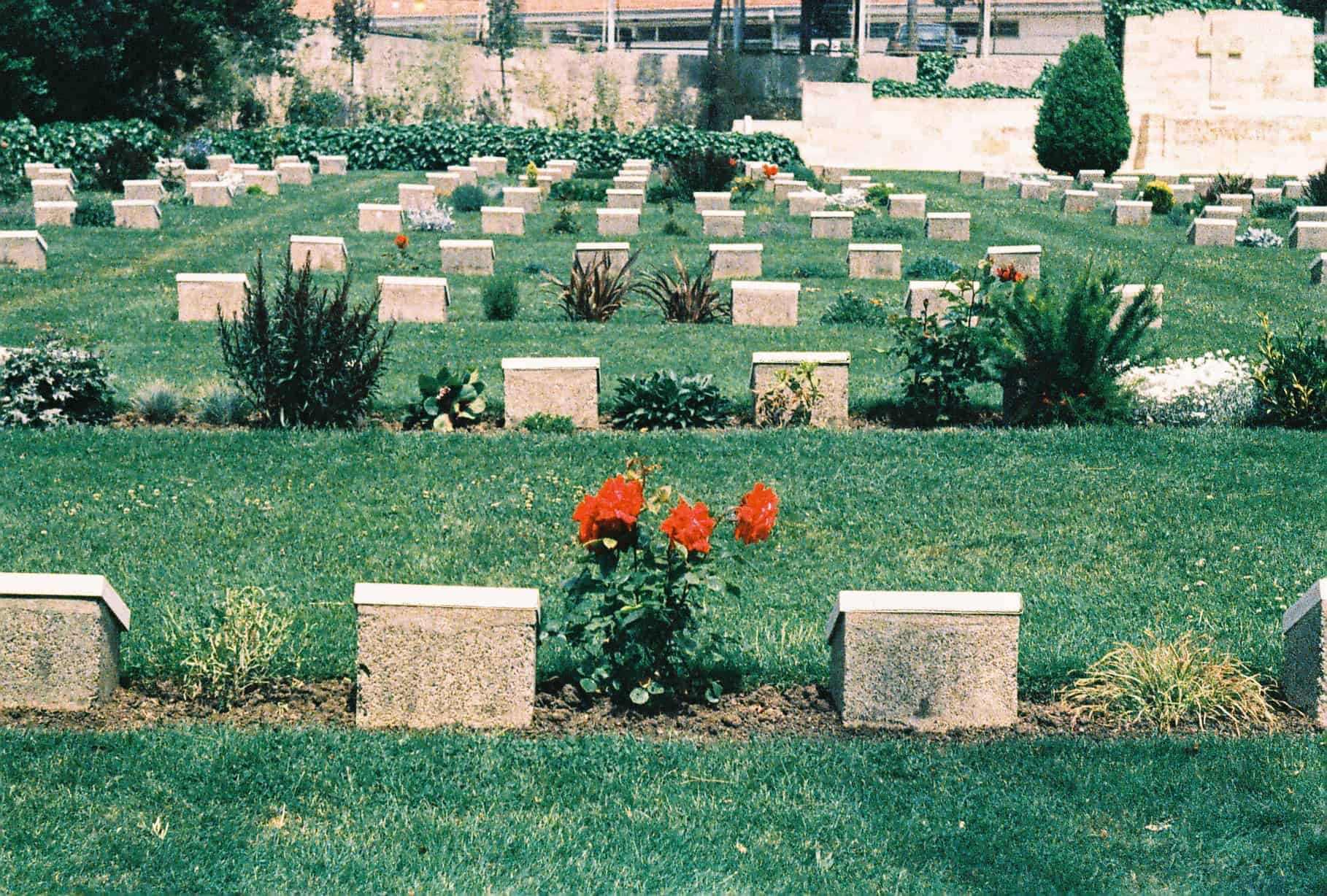 Haydarpasa Cemetery was established in the mid-19th century as a resting place for British soldiers, and exists as an out-of-time anomaly. In a city that swallows nature with concrete, the cemetery is an expanse of green, with well-maintained flowering trees and clipped hedges. Unlike the Muslim cemeteries more commonly seen in Istanbul, with their elegant tall gravestones tightly set together, Haydarpasa Cemetery is unmistakably British, with cool white crosses low to the ground.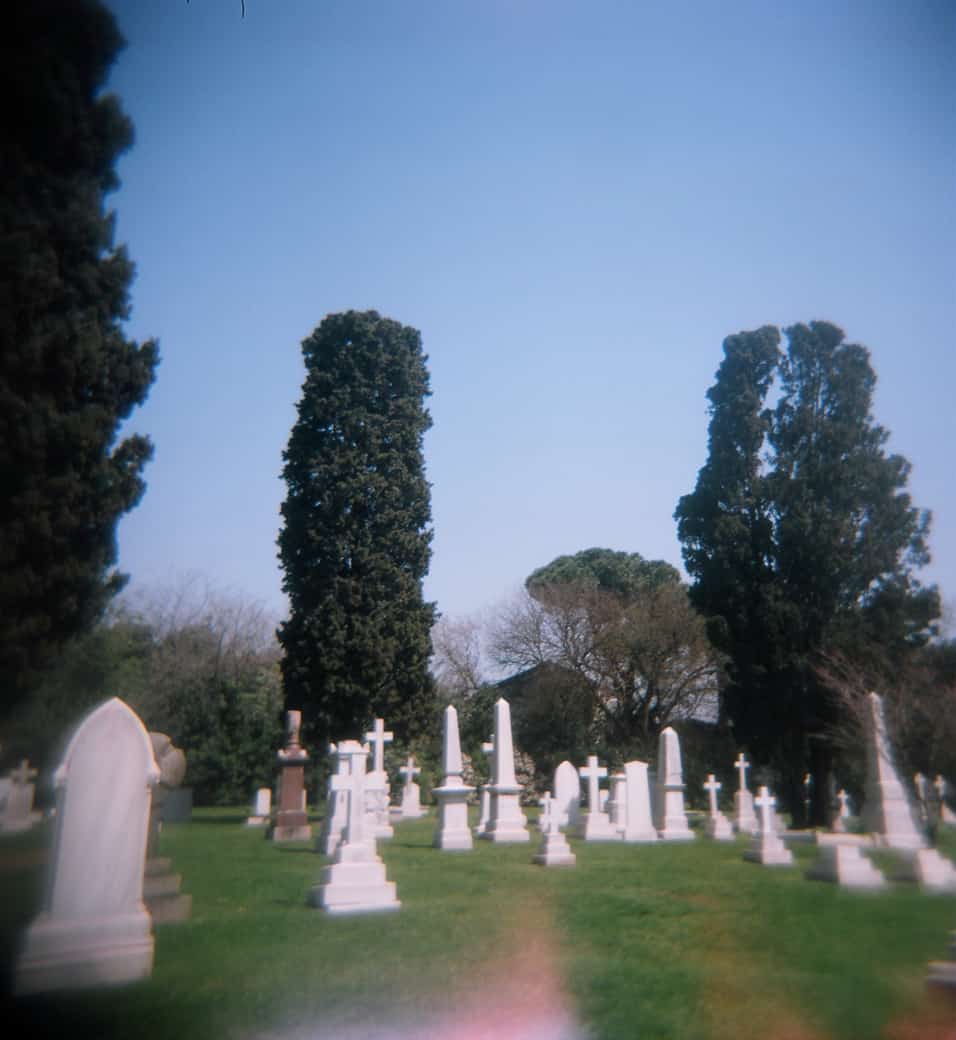 Here is where the British dead from the Crimean War and WWI are buried, with a whole special section dedicated to the Indian Muslims who fought as part of the British Empire in the First World War. The site is still maintained by the Commonwealth Graves Commission, with a clear English-language sign about the history of the place and employees who keep the grounds pristine.
It can be both eerie and calming.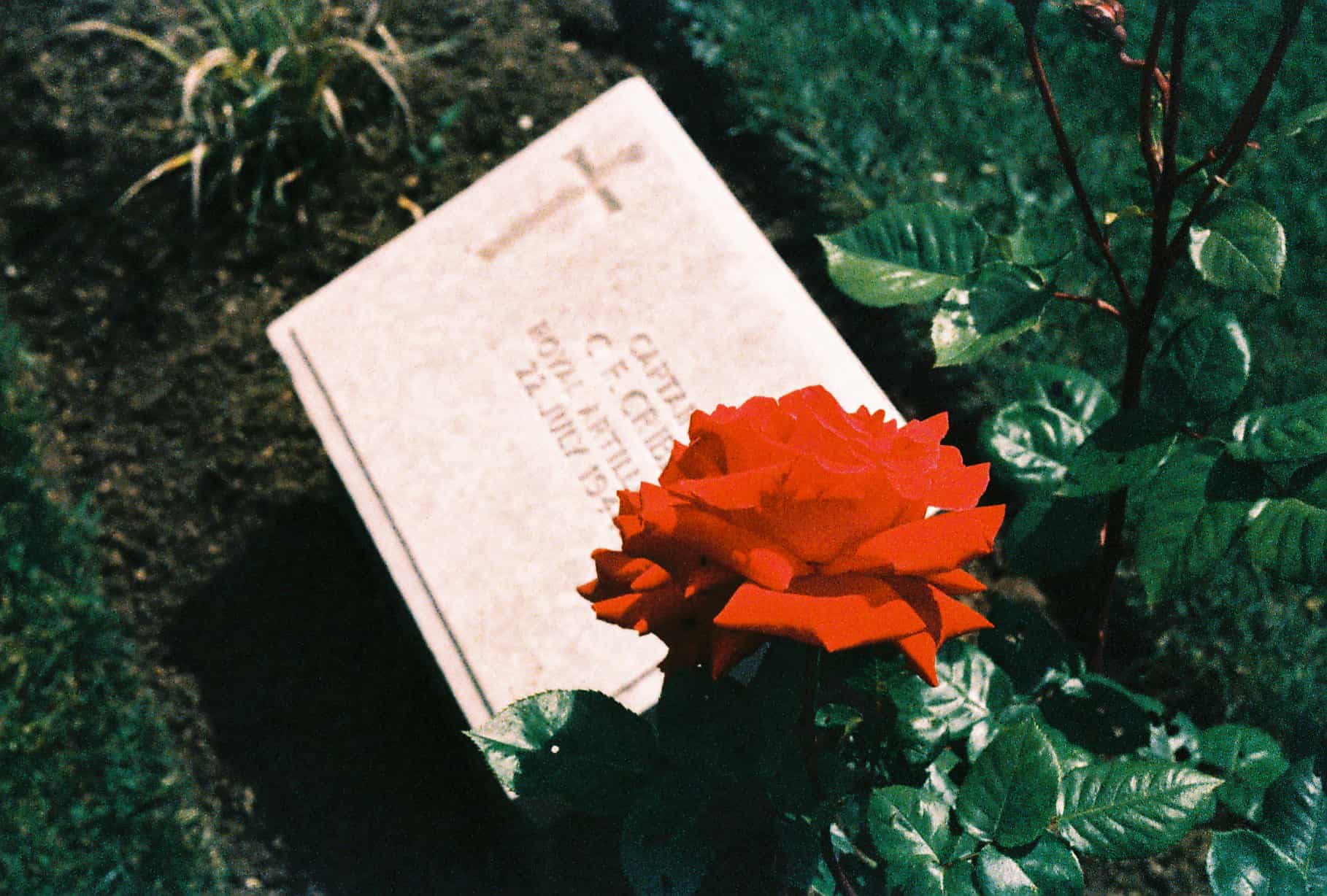 I've come here often, usually with special friends– it's one of my favorite places, and I like sharing it.
The first time I went to the cemetery was during a perfect snowy day, when the stuff fell fluffy and white and made the world look like its own fantasia. The cemetery was surreal and quiet, with the white graves and crosses rising out of the snowy ground.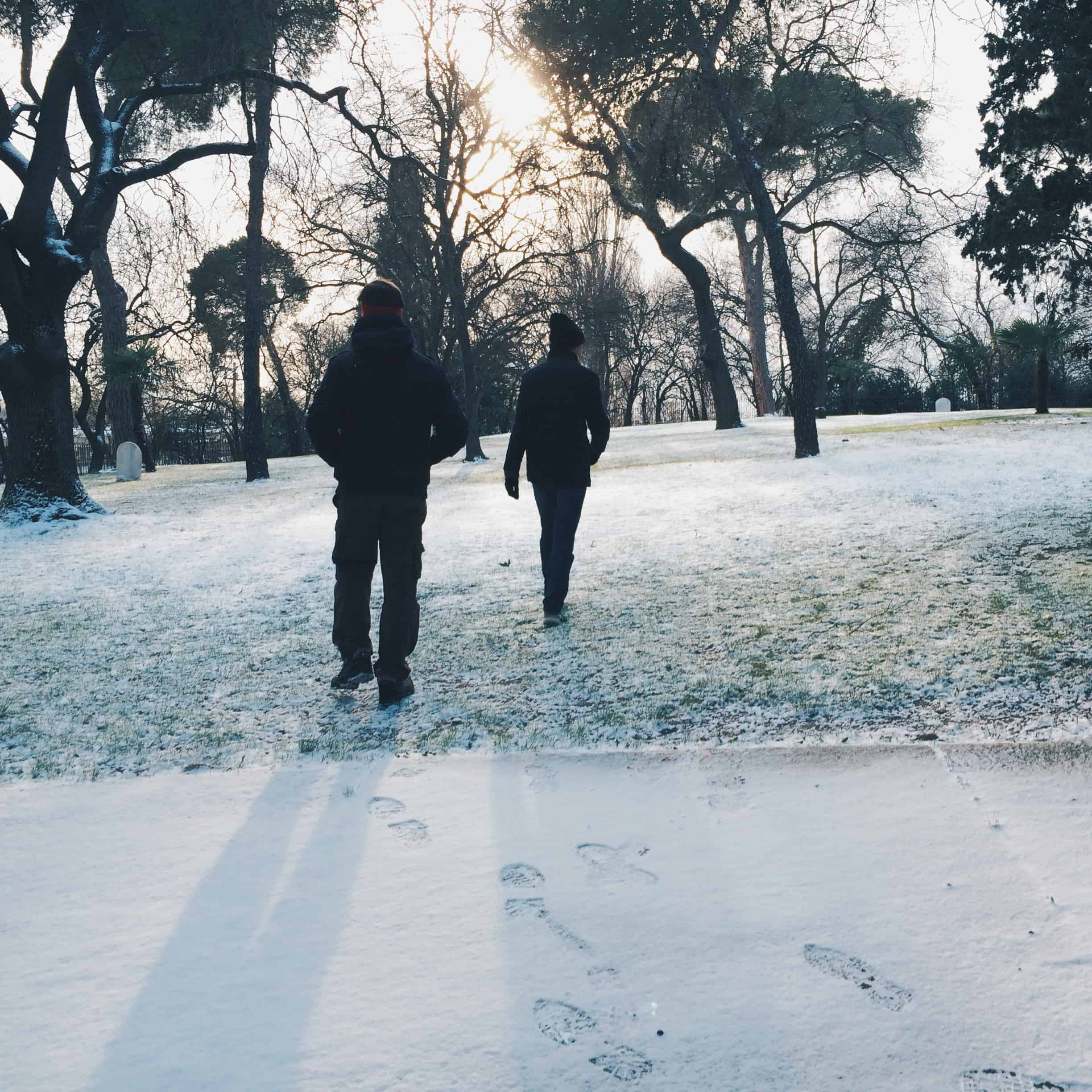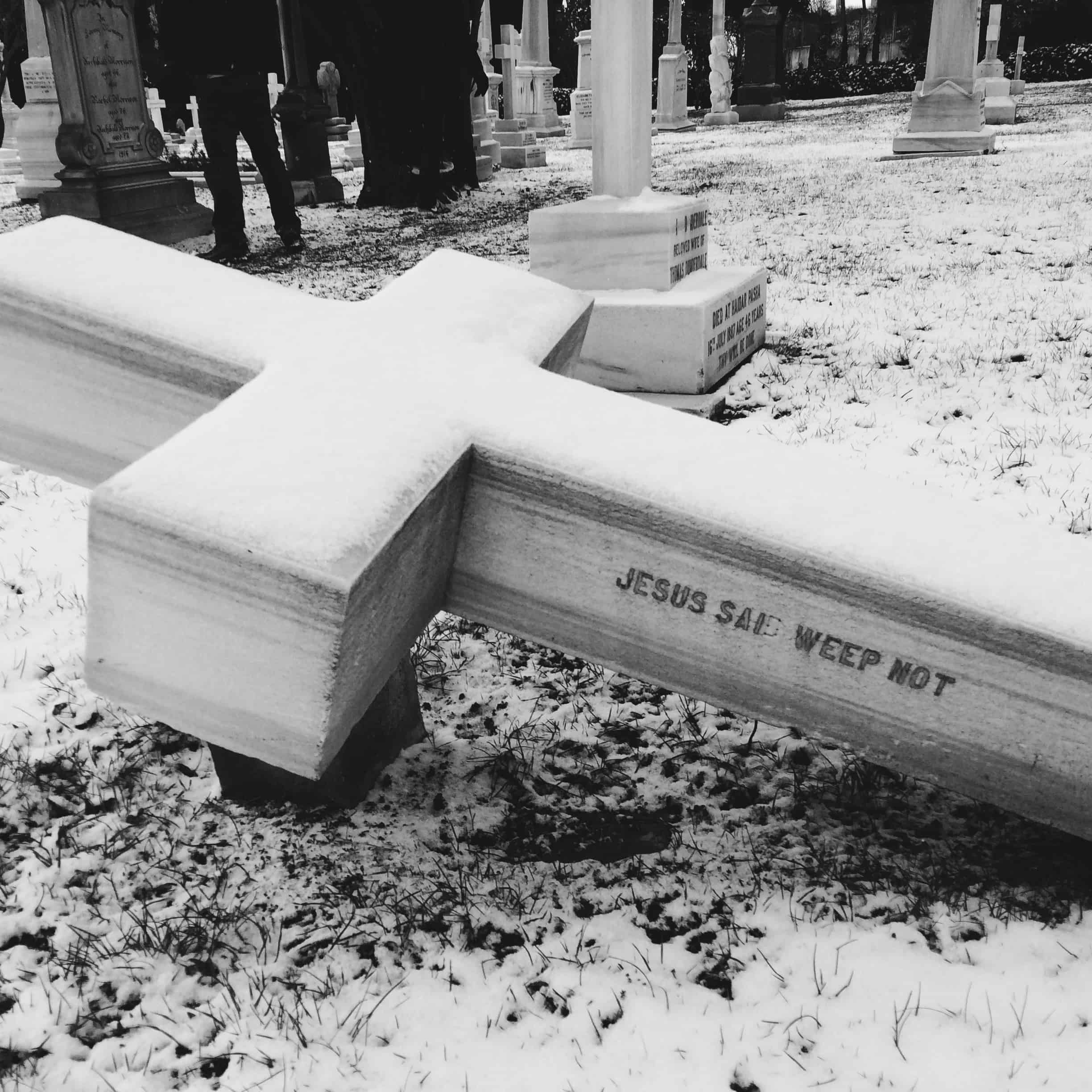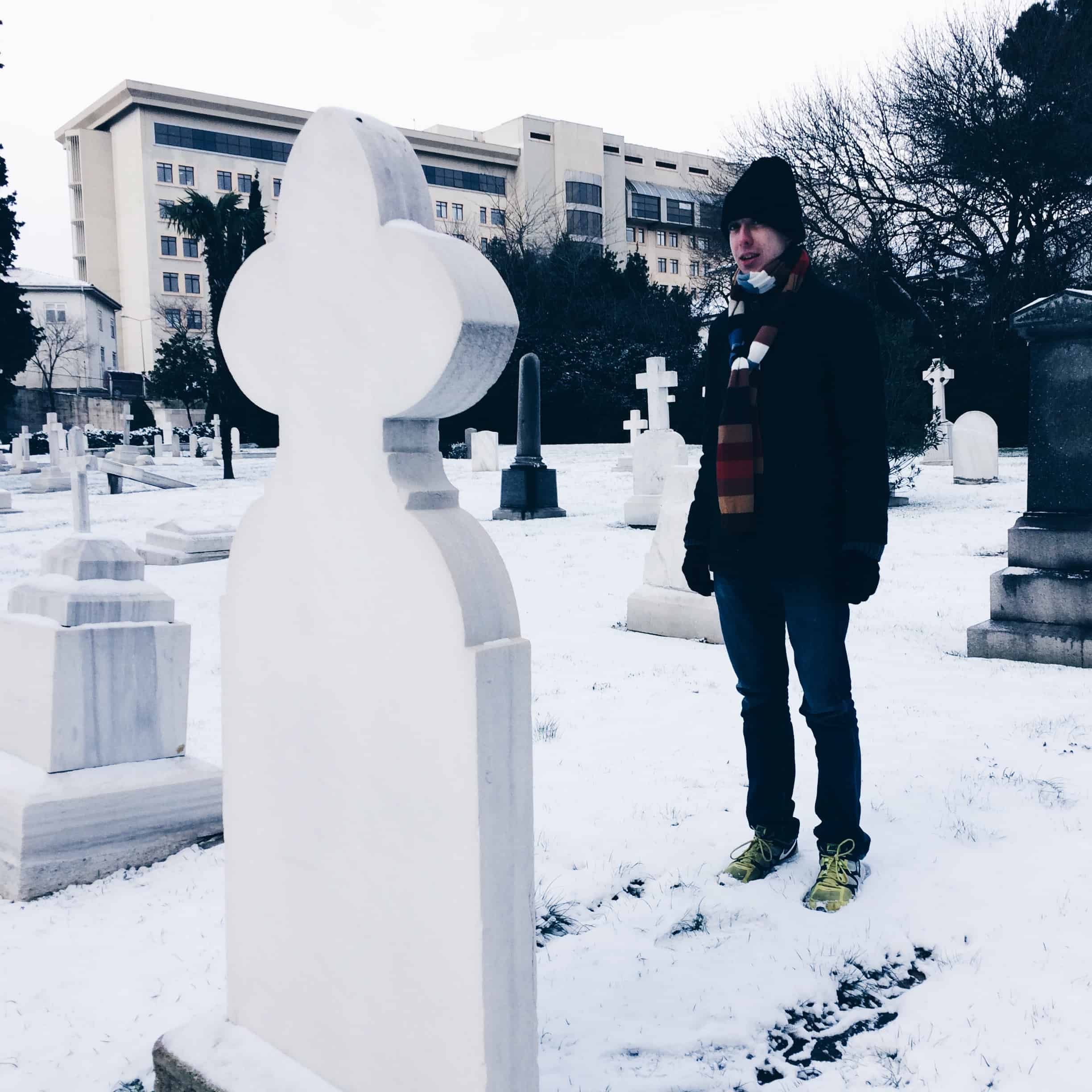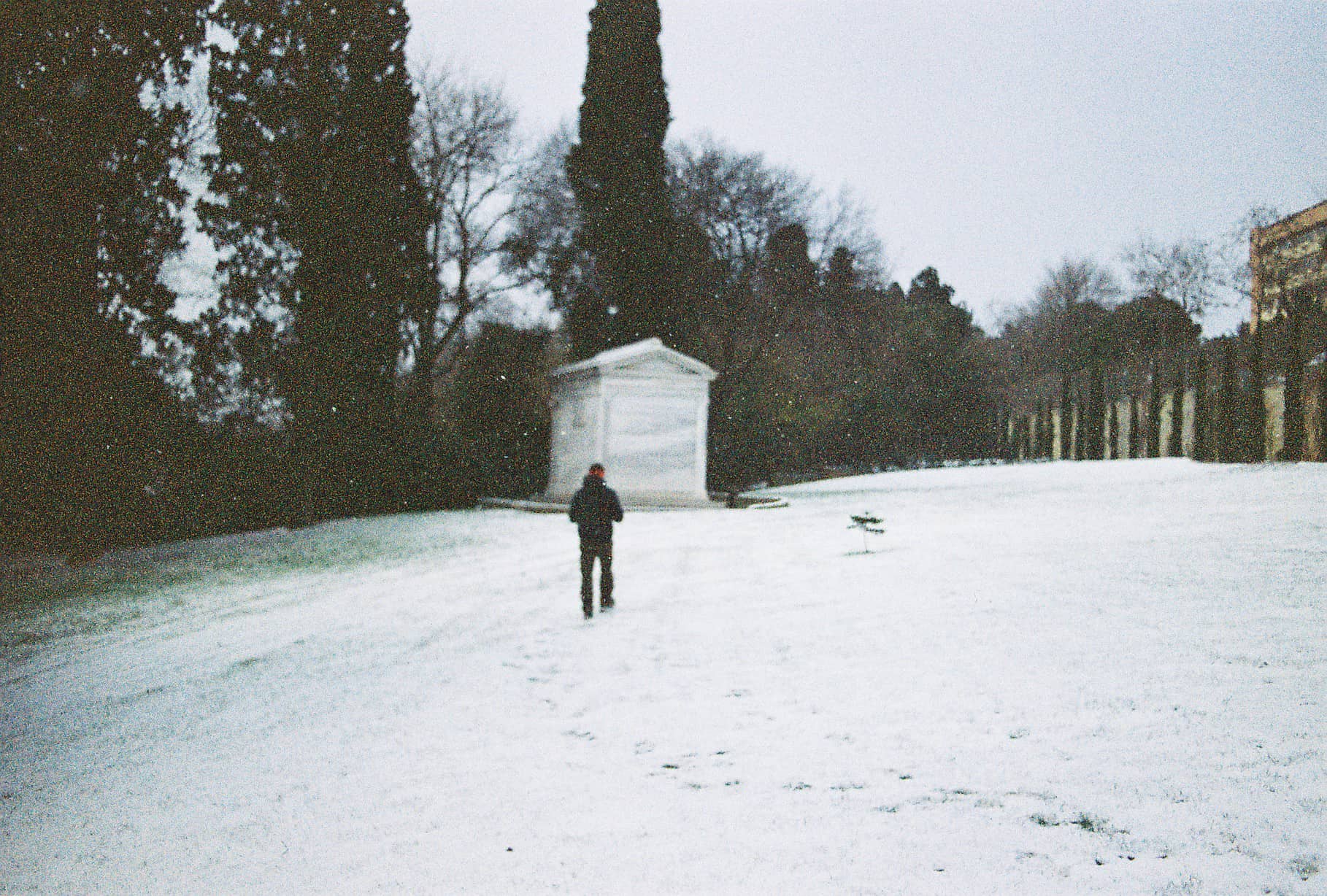 I've gone in the rain, where we were distracted from our wet feet by the smell of fresh grass and lush green.
Better is in the sunny springtime, when the trees around the cemetery burst into exuberant pink bloom. One of the rare times I visited alone was during this season of pink; I was seeking quiet and space on a crowded Kadikoy weekend and Haydarpasa Cemetery was the perfect place to reflect.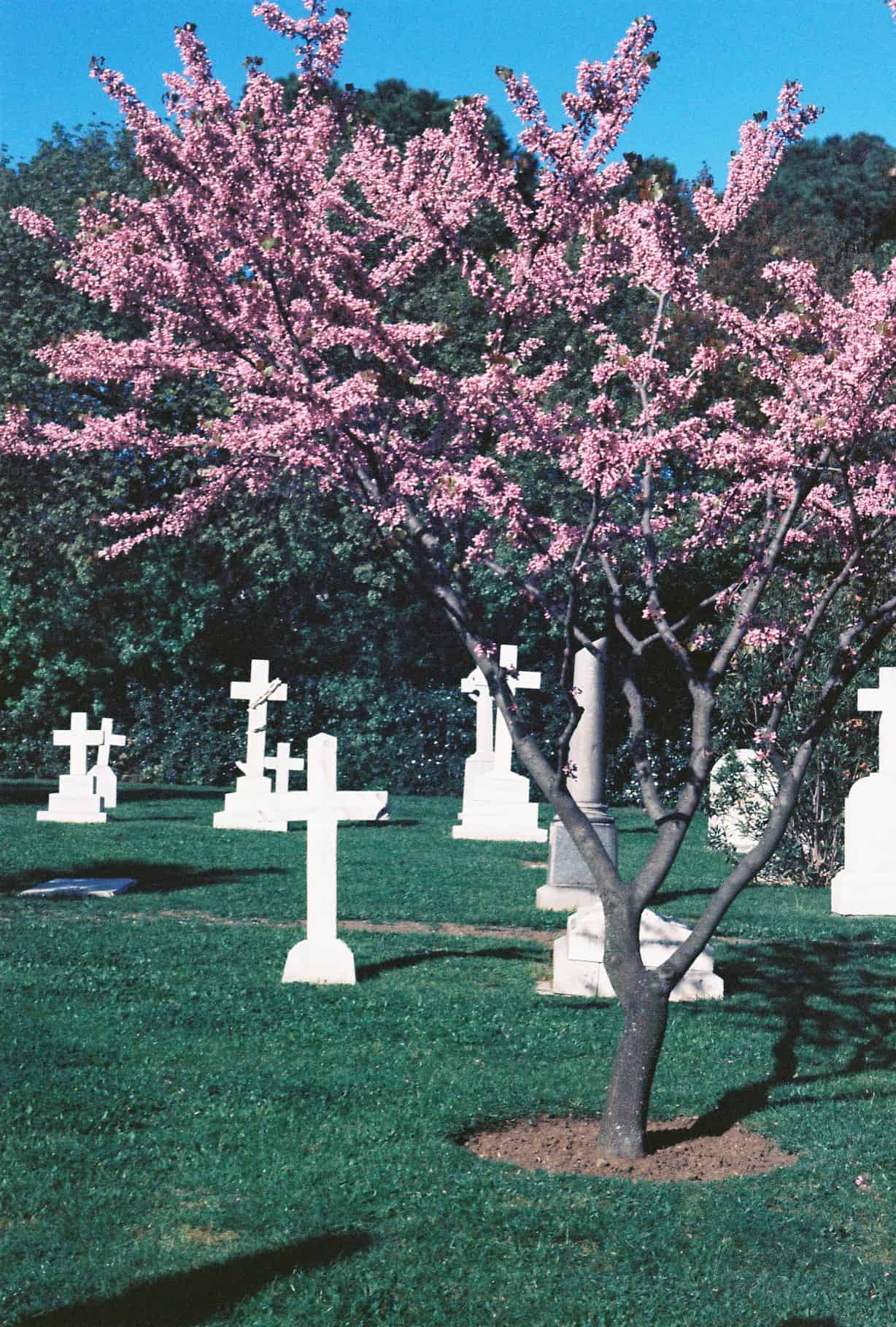 The only time I've ever been tempted to adopt a cat was in this cemetery, when Simone and I were followed by a sweet attention-seeking kitty who flirted like mad until he completely won my heart. We sat in the sunny grass while the cat cuddled; I left him behind in the end but not without regret.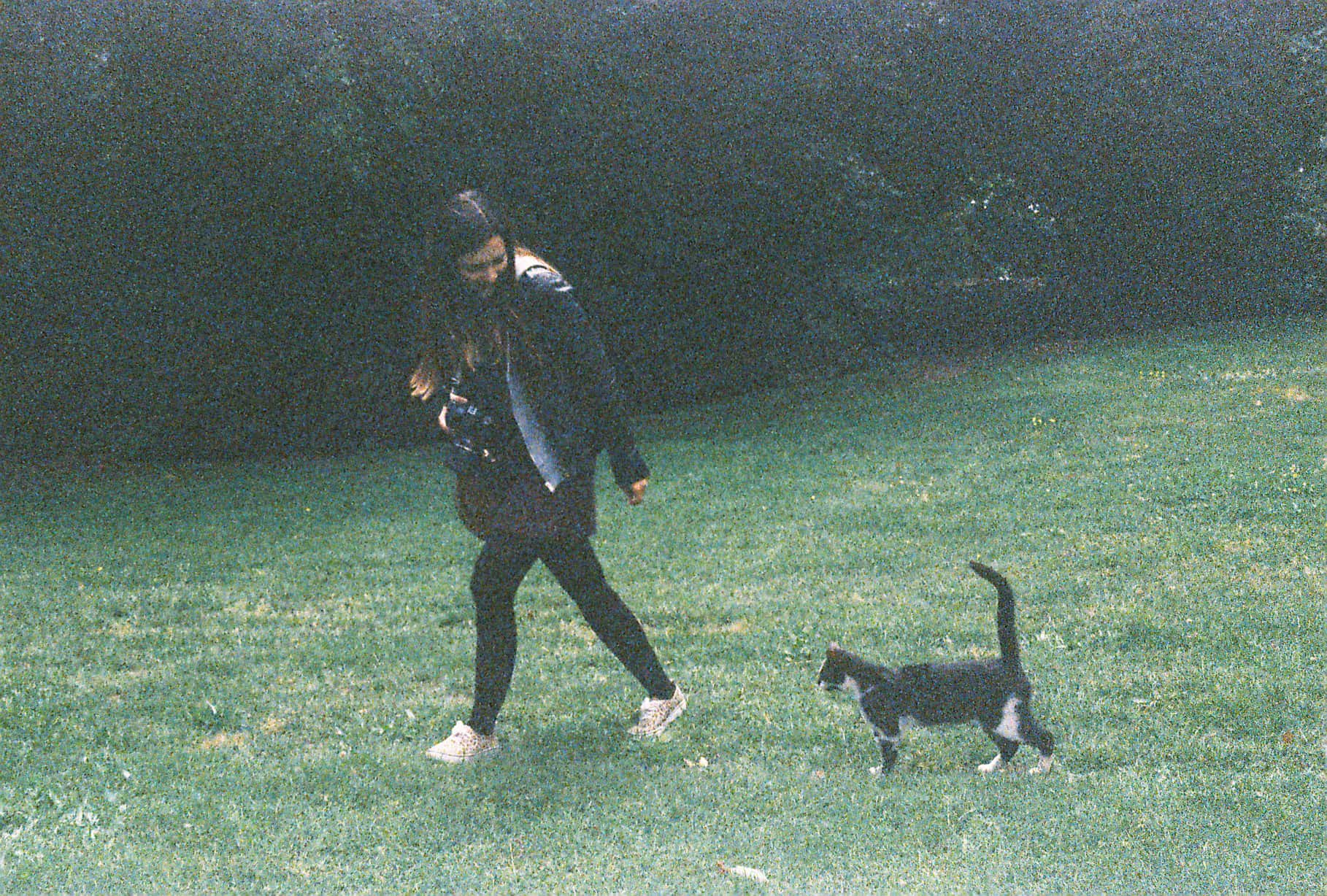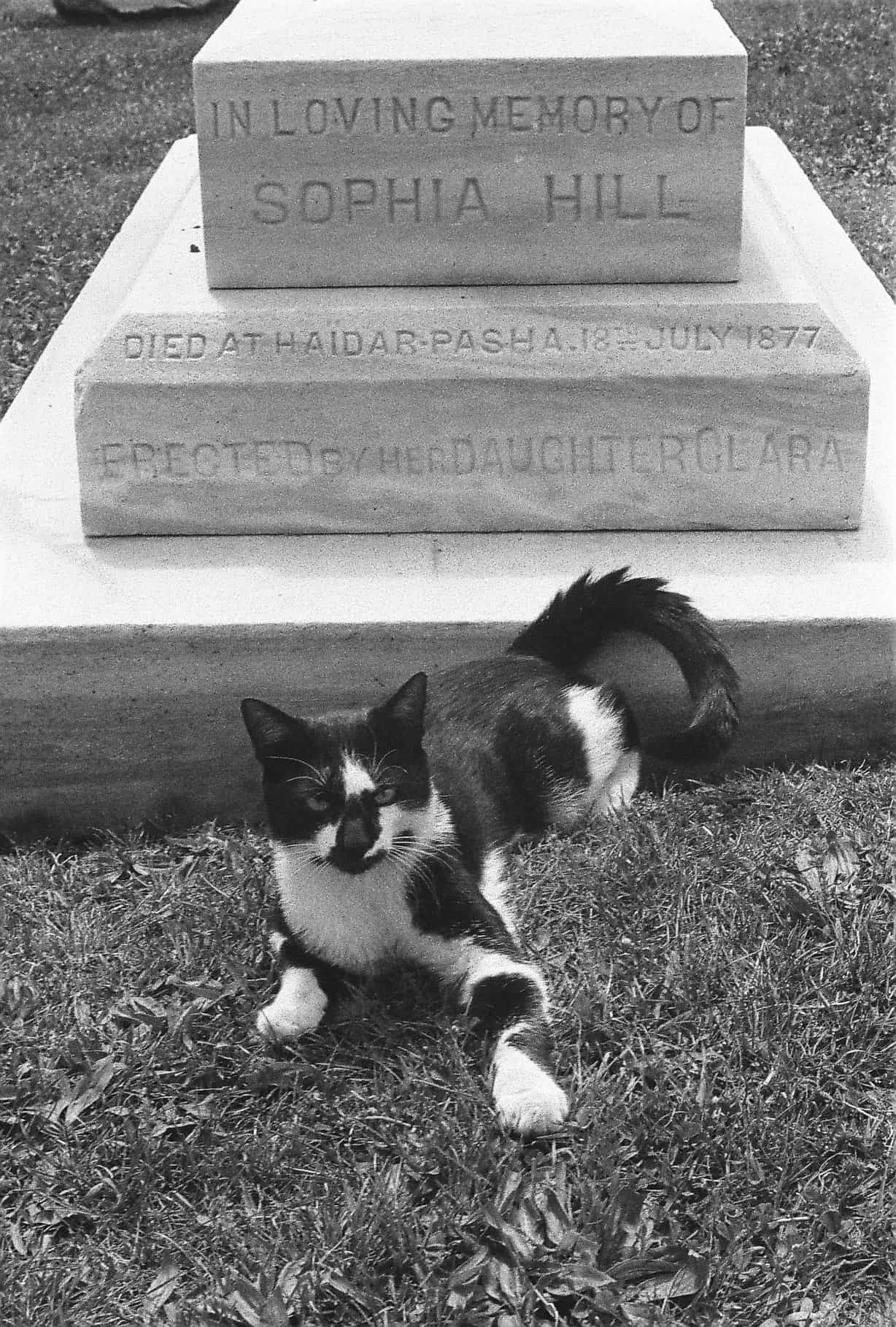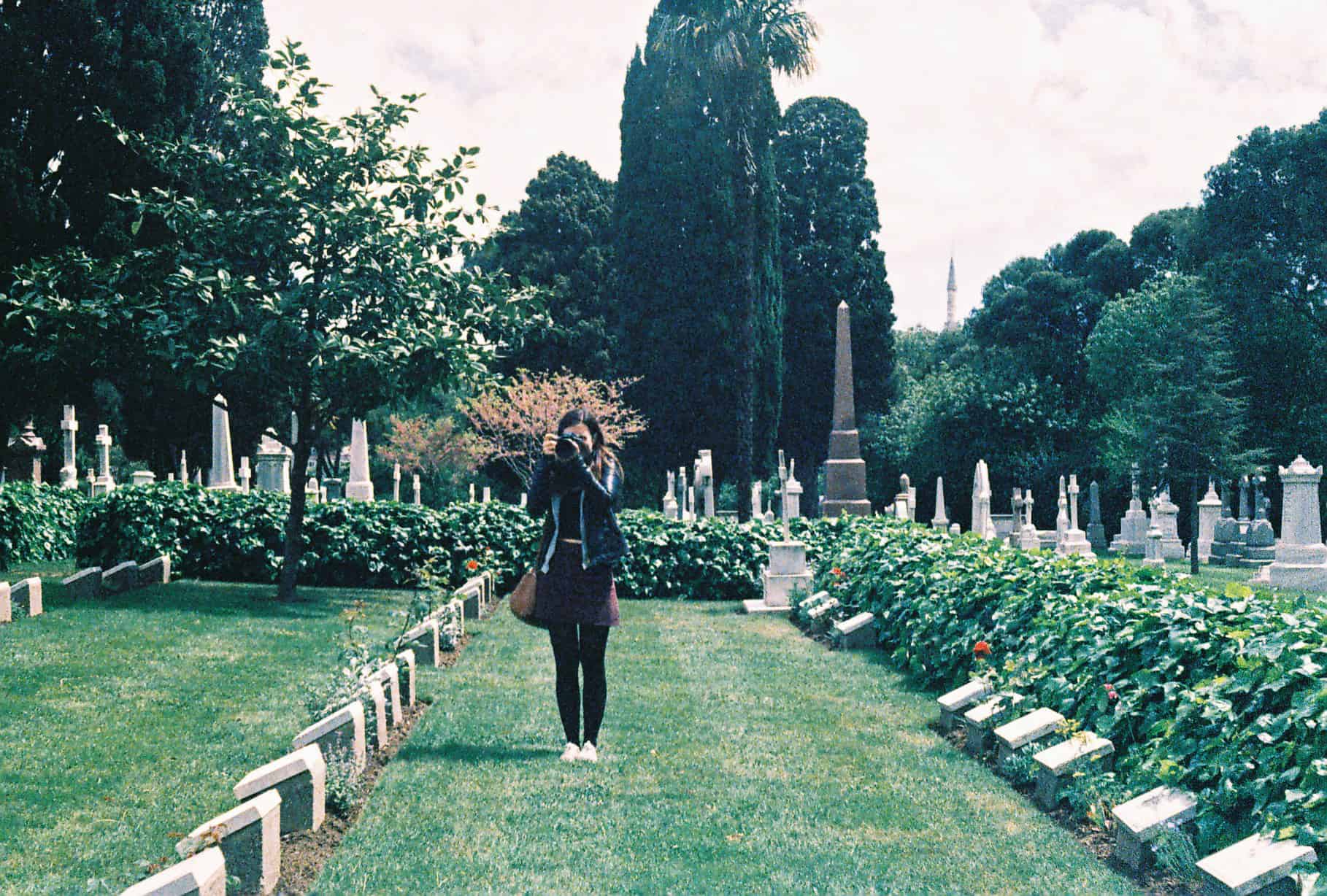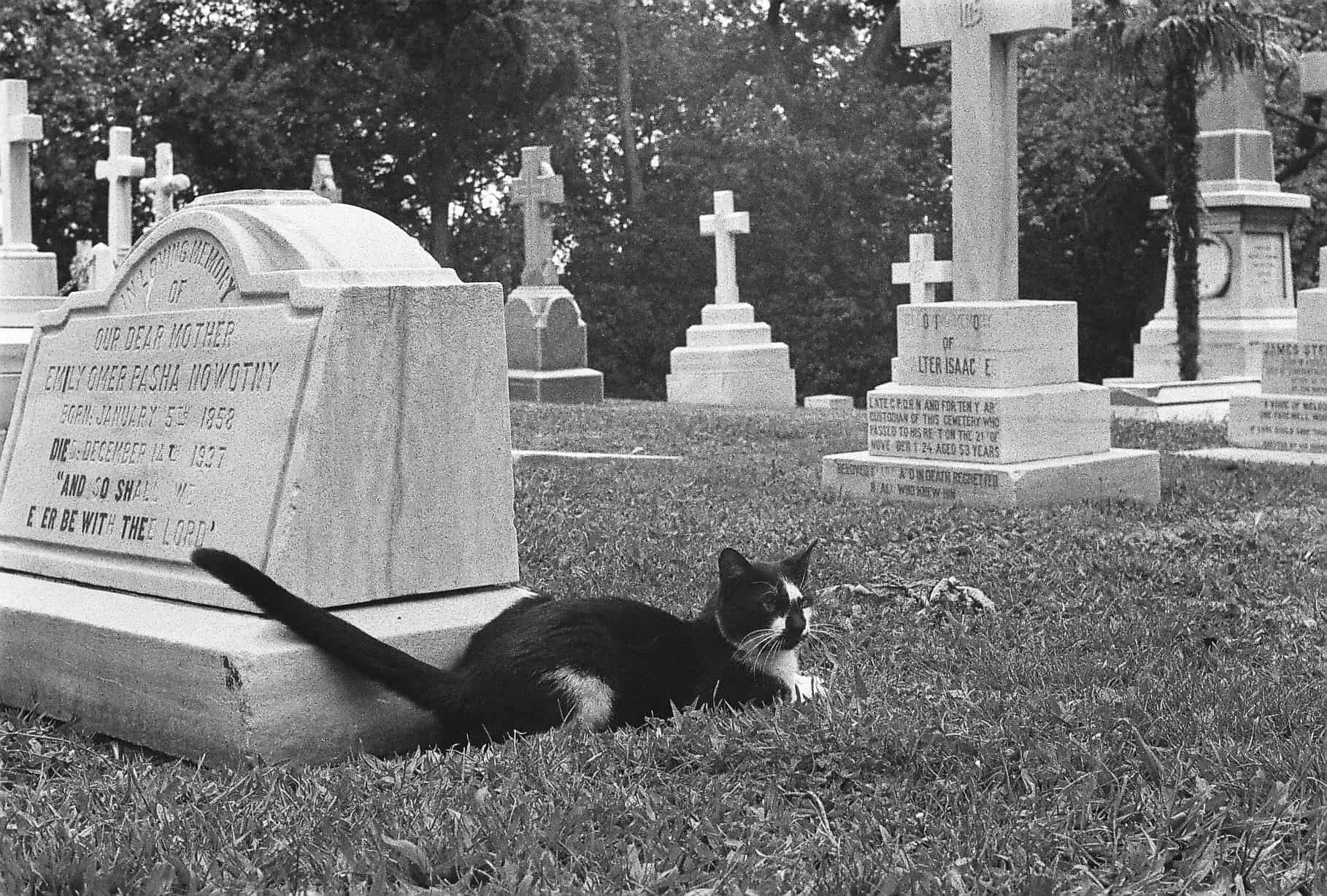 Maybe it seems morbid to linger among the dead in this stretch of cemetery, but I've always found these spaces to be beautiful and peaceful. To me, a cemetery is full of history and memory and stories; we can extrapolate ideas of time that's gone by through the markers that have been left behind. And this particular cemetery, this oasis of landscaped British calm in the middle of such a mad city, is special. It's one more layer, waiting to be discovered.