Coney Island Of My Mind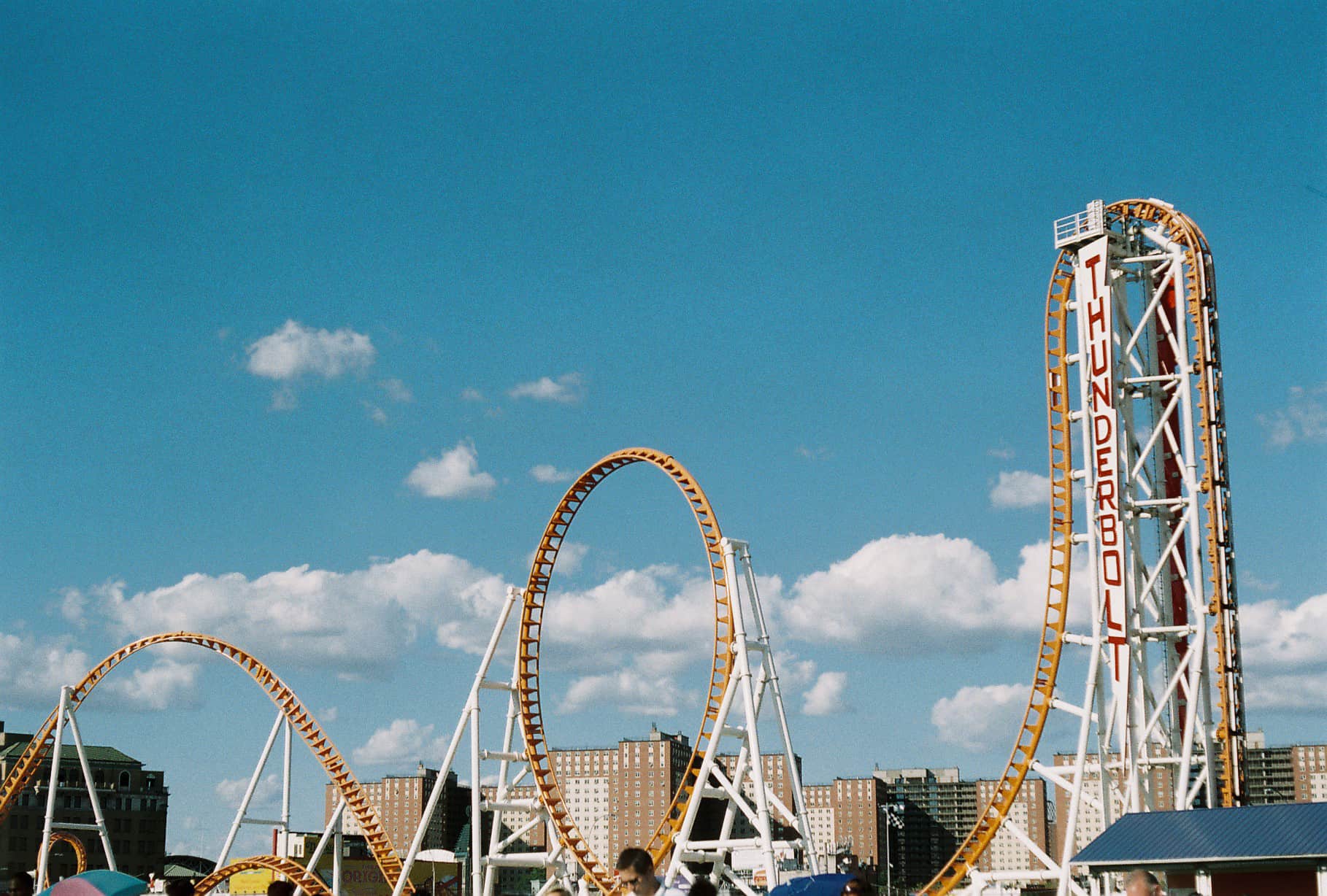 The world is a beautiful place
to be born into
if you don't mind happiness
not always being
so very much fun
if you don't mind a touch of hell
now and then
just when everything is fine
because even in heaven
they don't sing
all the time
(excerpt from A Coney Island Of The Mind, a collection of poems by Lawrence Ferlinghetti)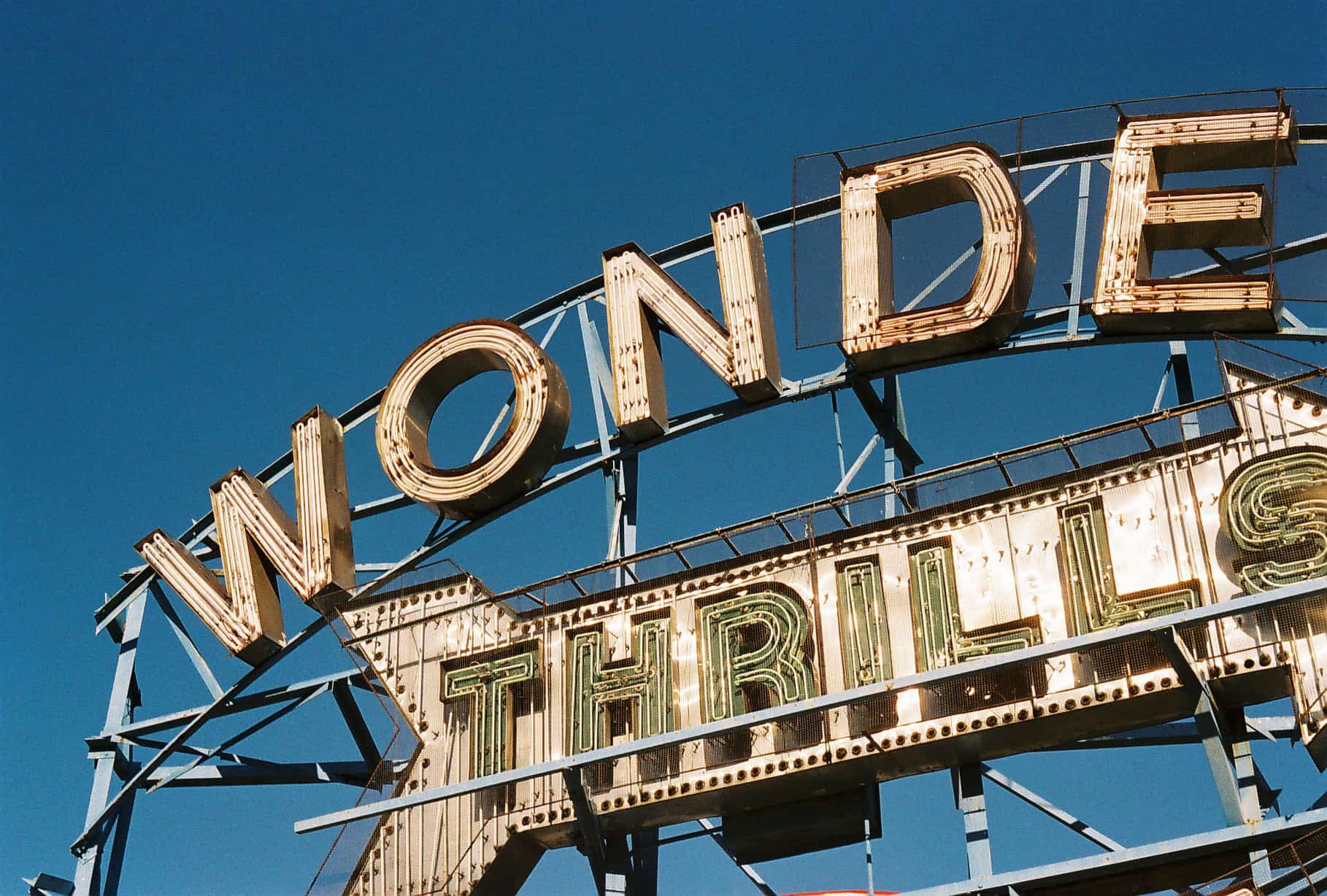 I used to visit New York frequently after I graduated from college. My friend Kabir (who I recently spent time with in India) lived in Brooklyn and always welcomed me into his life on weekends when I was desperate to flee Boston. For a couple of years, I went multiple times a month and my social circles in Boston and Brooklyn bled into each other. But Kabir moved back to Bangalore and my life in Boston held me a bit tighter and then I moved to Istanbul; before this summer, the last time I'd visited New York City was in early 2012.
I went this summer to visit my friend Alison, the New York half of our Istanbul-NYC double exposures project. I had only one request: I wanted to visit Coney Island.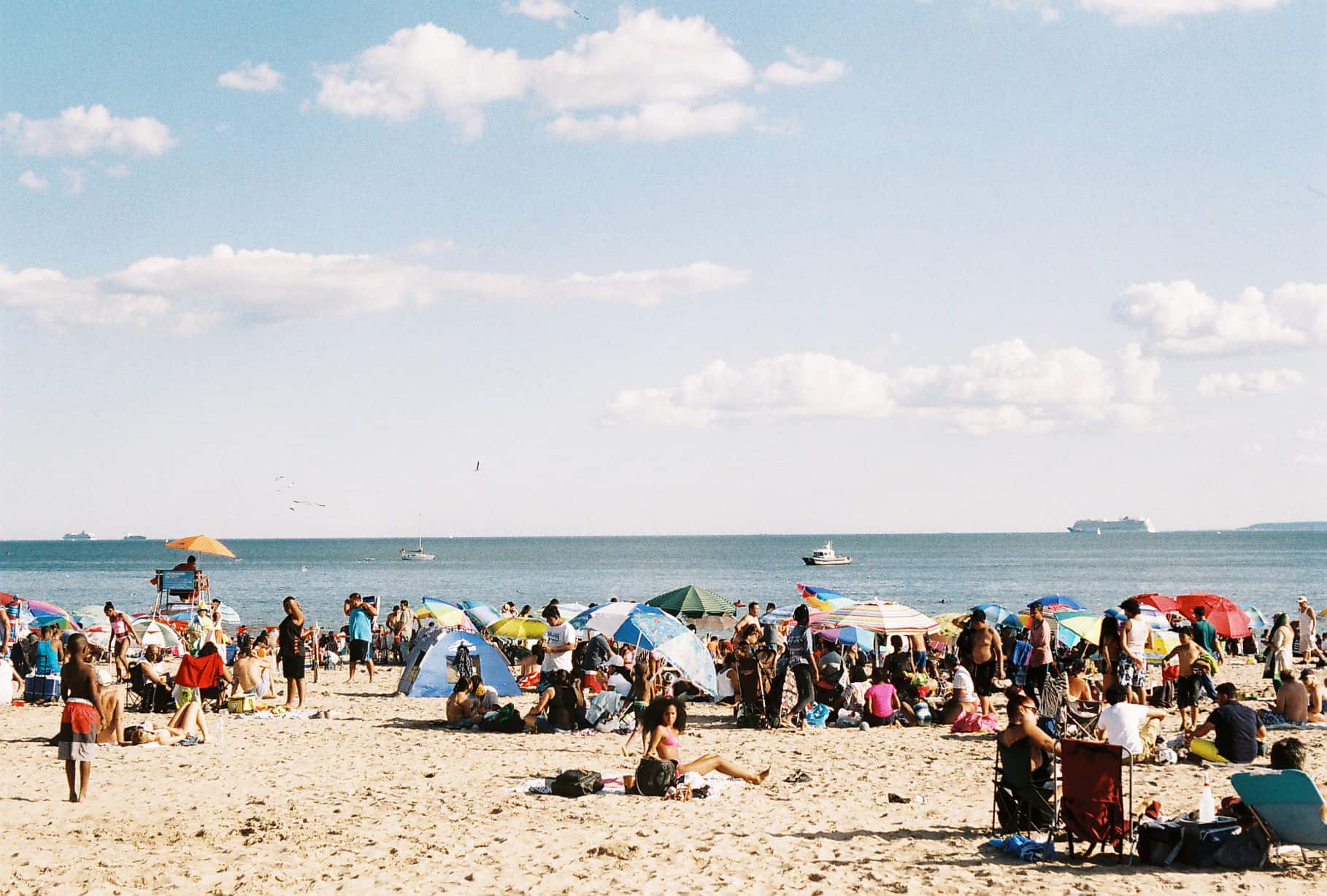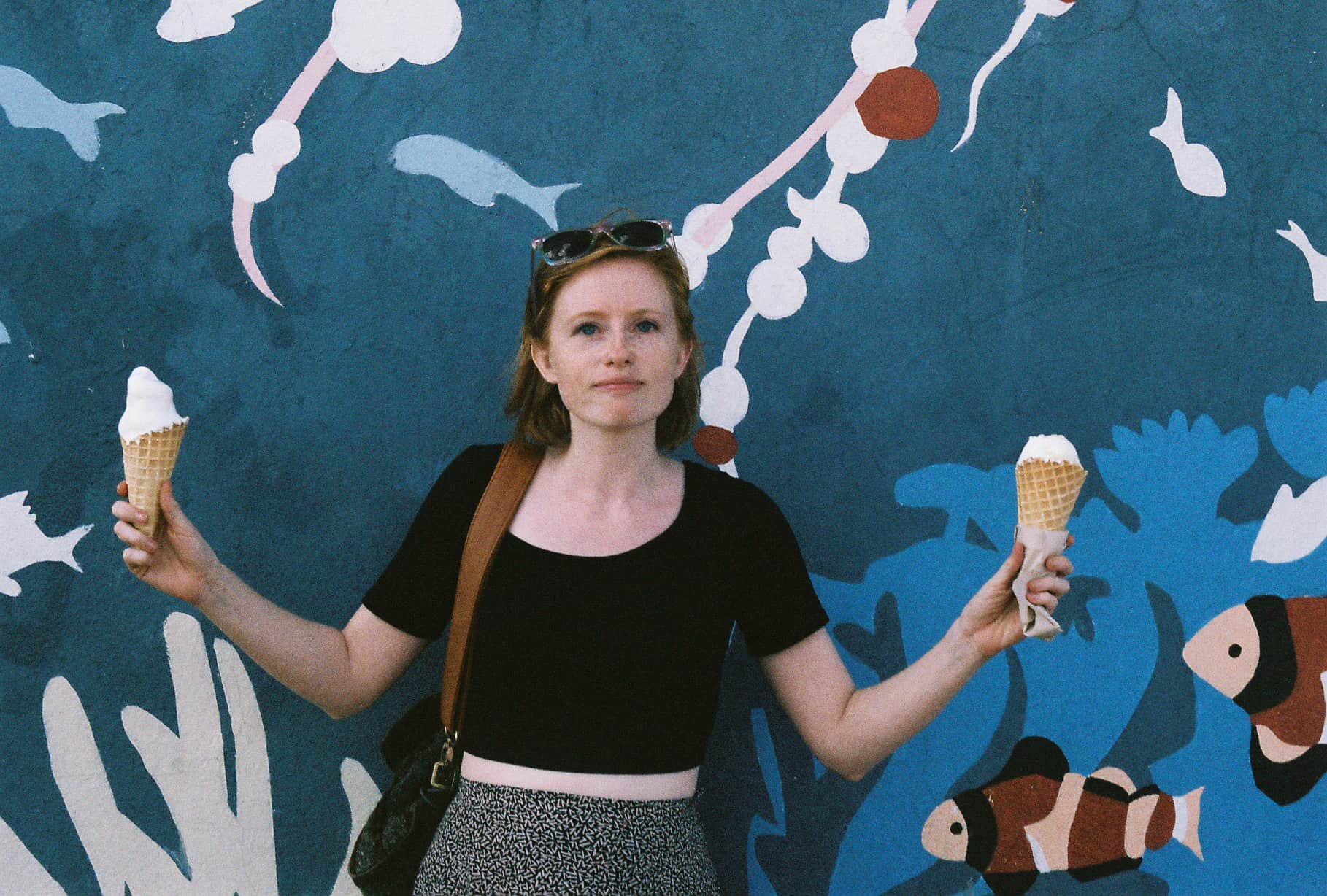 Coney Island is the colorful scribbling in the margins of Brooklyn, the muse of Lawrence Ferlinghetti's poetry, the mad carnival at the end of the line. I'd never been. Alison has been often, and her photographs of amusement park rides and offbeat boardwalk life hooked me. It was summer and the days were long and we made a plan to spend the day in a Coney Island state of mind.
We took the F train to nearly the end and reached the beach, obscured under the churning colors of humanity. People flock to Coney Island on sunny summer weekends, eager to wade into the water or eat orange soft serve cones, and every spare spot of sand was covered with rainbow umbrellas and plush towels and plastic beach toys and bodies.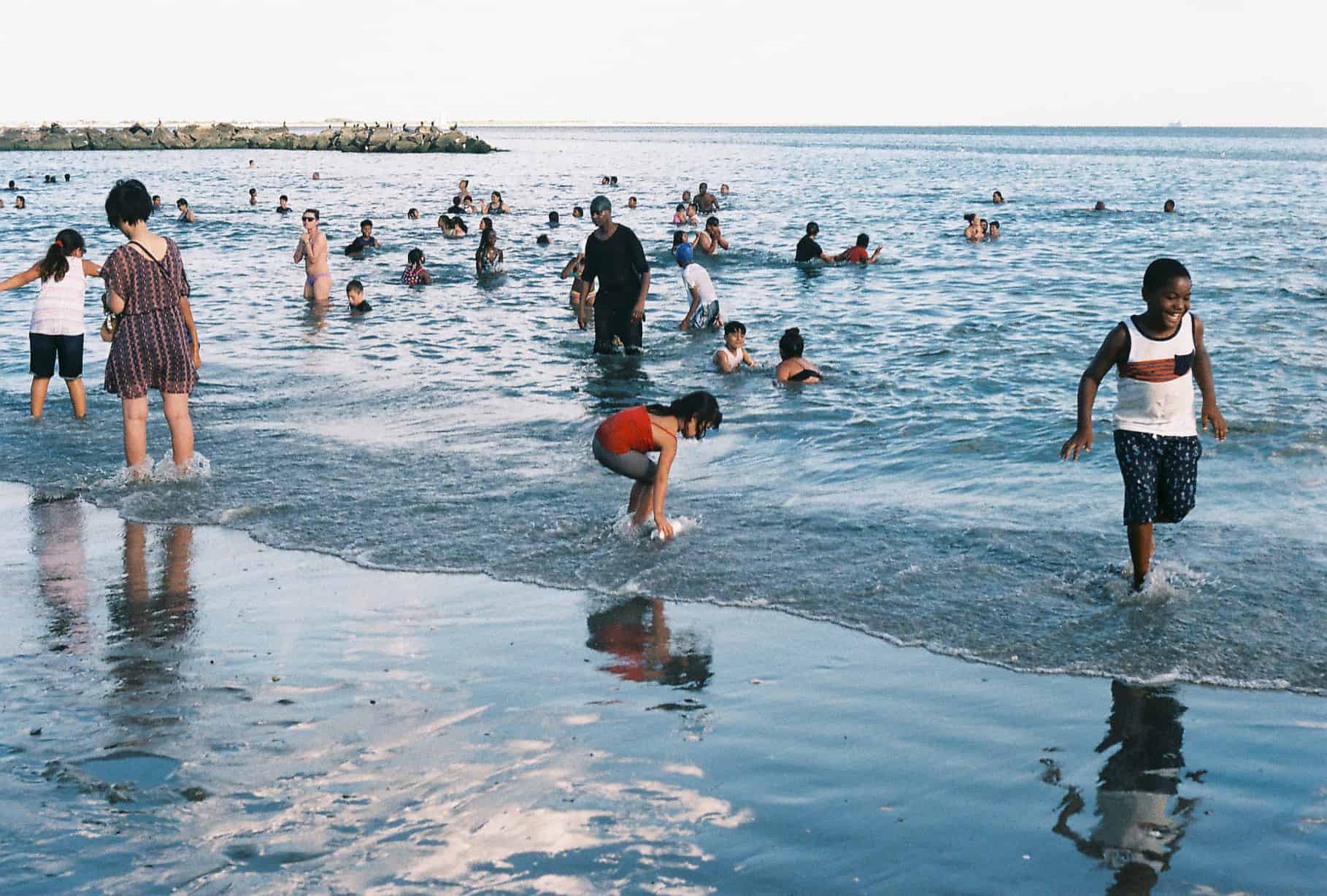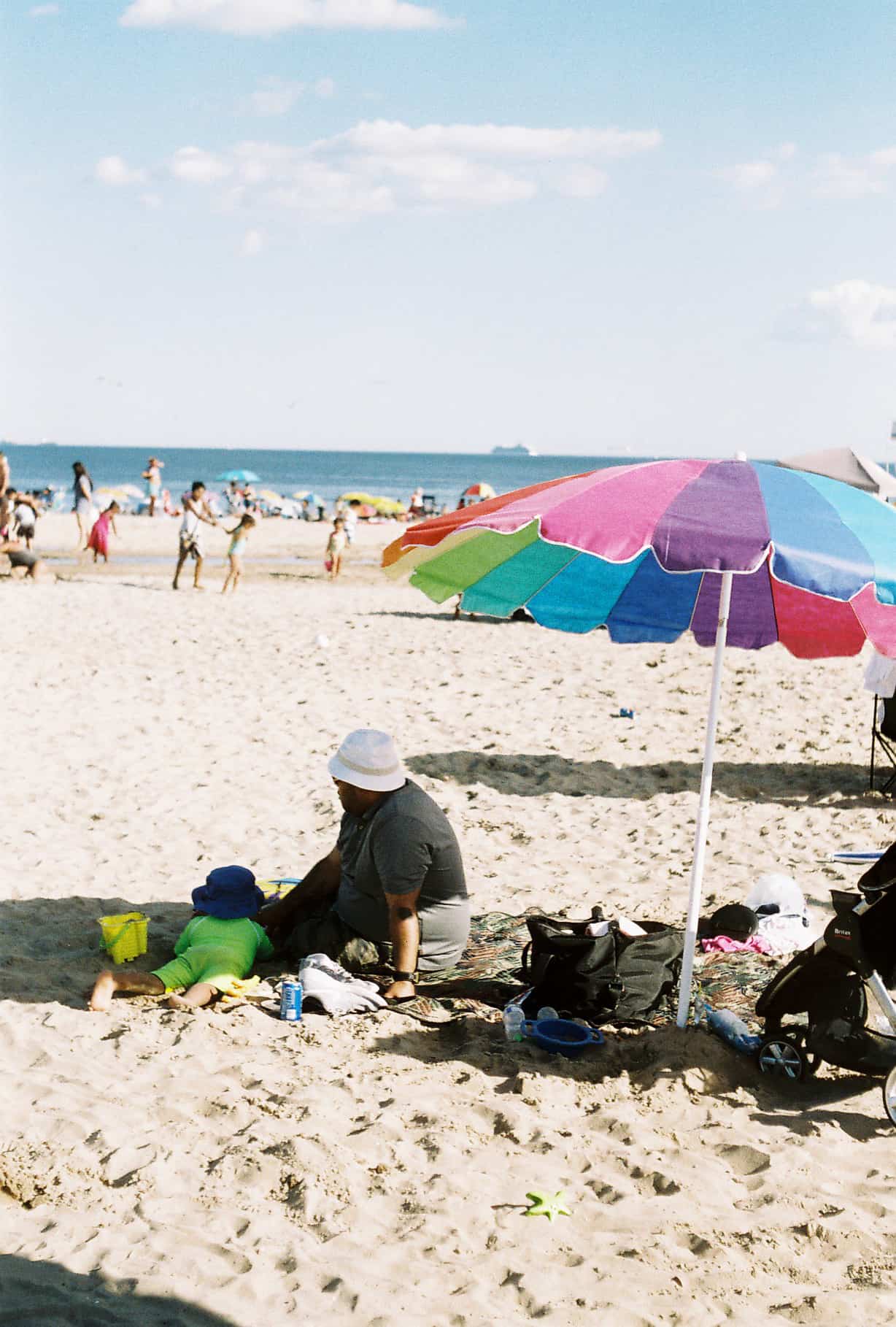 What a thrill. Coney Island is pitch and motion, color and cacophony. Maybe it would be a sensory overload if I lived anywhere but Istanbul; instead, it felt comfortable to be surrounded by noisy chaos, by the swoosh of airborne rides and the bells and whistles of games and the honking New Yawk accents and the keening of crying children. Coney Island is saturated with sound and sights and smells. I adored it.
Except for one small moment.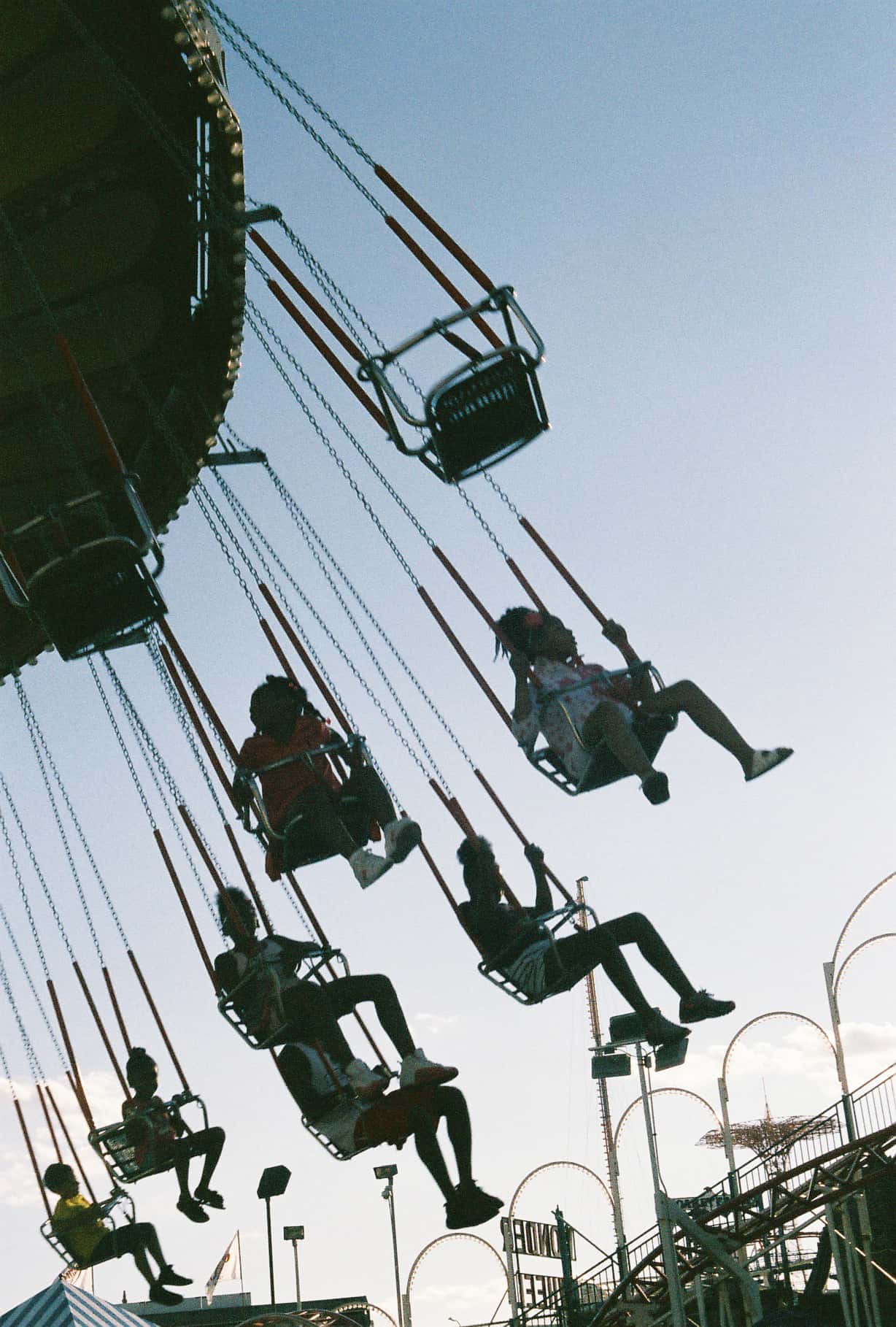 Alison and I wandered through the carnival and arcade games that cluster together at Coney Island, chatting and photographing. There was a loud bang and I leapt, spun around frantically to make sure nothing had happened. Nothing had happened– it was just a loud noise from one of the games– but I realized nobody else had reacted like that.
I was in Coney Island three weeks after Turkey's coup and that small moment among the arcade games made me realize that living in Turkey had affected me, maybe more than I was admitting to myself. I watched the pulse of humanity blissfully cram together amid the loud noises and hot sun and felt a pang of jealousy that they could do that without even a small twinge of fear.
These are the two polarities I hold in my head: a craving for energy and chaos and busy bursts of people in strange colorful worlds, and a wariness of the same thing.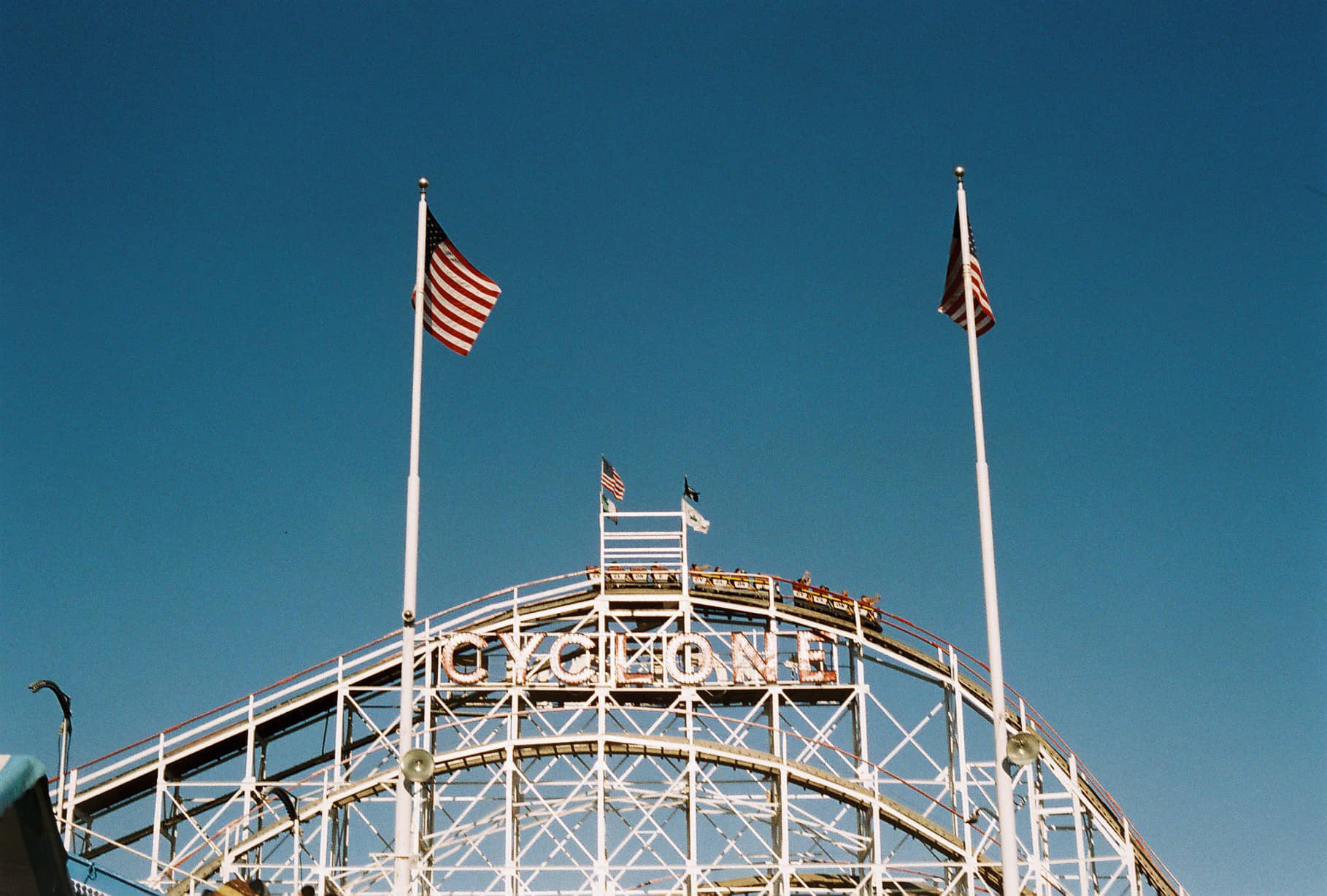 I loved the place. I would love to go back, for that late summer madness, for ice cream cones and laughter among the beachseekers of New York City. But when I think of my time there, this splinter of a memory is what sticks out. Ferlinghetti got it. For better or for worse, this is my Coney Island of the mind.
Yes the world is the best place of all
for a lot of such things as
making the fun scene
and making the love scene
and making the sad scene
and singing low songs and having inspirations
and walking around
looking at everything
and smelling flowers
and goosing statues
and even thinking
and kissing people and
making babies and wearing pants
and waving hats and
dancing
and going swimming in rivers
on picnics
in the middle of the summer
and just generally
'living it up'
Yes
but then right in the middle of it
comes the smiling
mortician