My Favorite Building In Skopje Is A Brutalist Post Office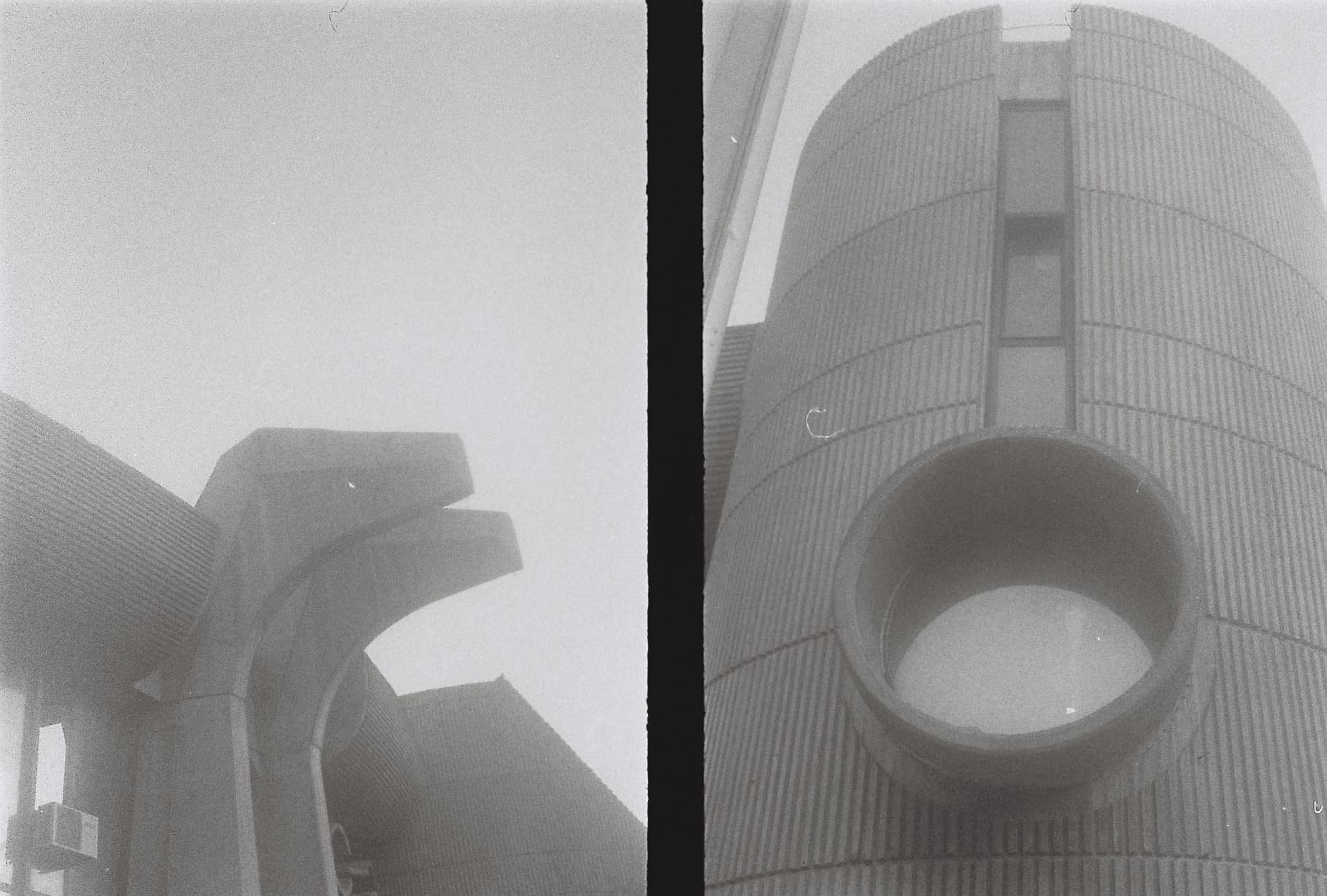 Skopje is a strange city, with clearly kitschy neoclassical facades and giant statues on every corner. It's not exactly cohesive, but it is a wild feast for those with a sense of absurdity.
Simone and I went for a walk at the golden hour to find the city's bazaar district and soak in the strangeness of this mishmashed city. We practiced our Cyrillic, sounding out the letters on signs and trying to guess what everything meant. And then I saw it: a beaut of a brute.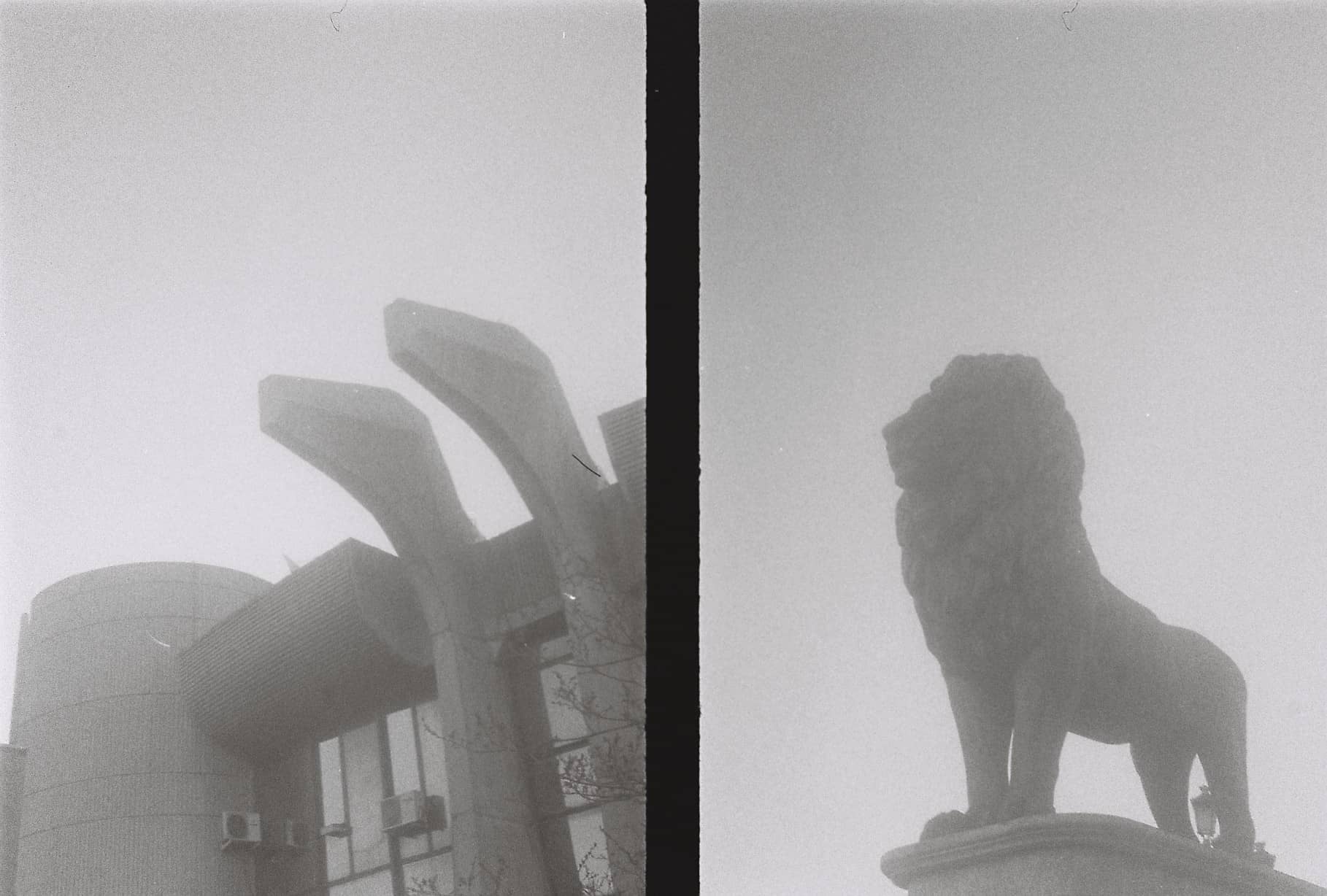 "We have to go there!"
Before Simone could stop me, I dashed across the street, drawn like a moth to this hulking spaceship of Brutalist concrete.
It turns out, it was a post office.
Though Brutalism and the concrete structures that came from that movement often bring up images of ex-Socialist cities, the style is not at all limited to Eastern Europe. (Boston City Hall, in fact, is one of my all-time favorite examples of Brutalism.) It was popular in the 1960's, and any city that was building in that period tends to have these concrete brutes lurking around, often on college campuses or as municipal buildings.
In 1963, an absolutely devastating earthquake hit Skopje and destroyed a huge number of structures. Reconstructing the city in the mid to late '60's made the place ripe for a bloom of concrete when Brutalism was en vogue.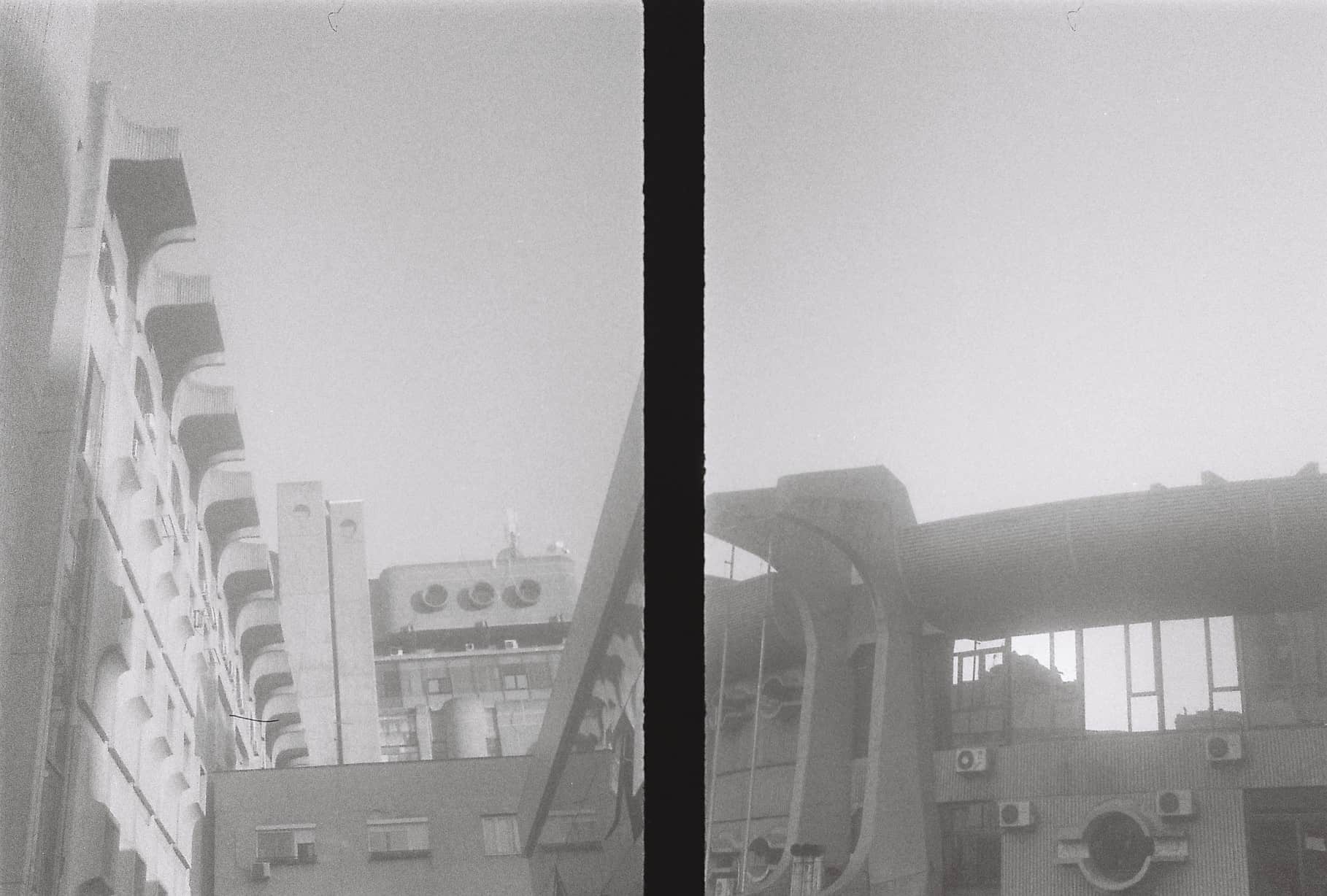 But modern Macedonia isn't so keen on its concrete legacy. In 2014, an ambitious plan was undertaken to "modernize" Skopje, minimizing the lingering Brutalist masterpieces and ushering in the fakey columns and excessive monuments that now cover the city. Friends who visited three or four years ago told me to hurry up and go to Skopje before all the Brutalism was gone, and I wasn't expecting to catch much concrete on this trip.
Thank goodness for the lingering post office! Designed by Macedonian architect Janko Konstantinov, the Central Skopje Post Office is a Brutalist wonder, even more so because its function is so ordinary and it hangs on in a city that doesn't always value Brutalism.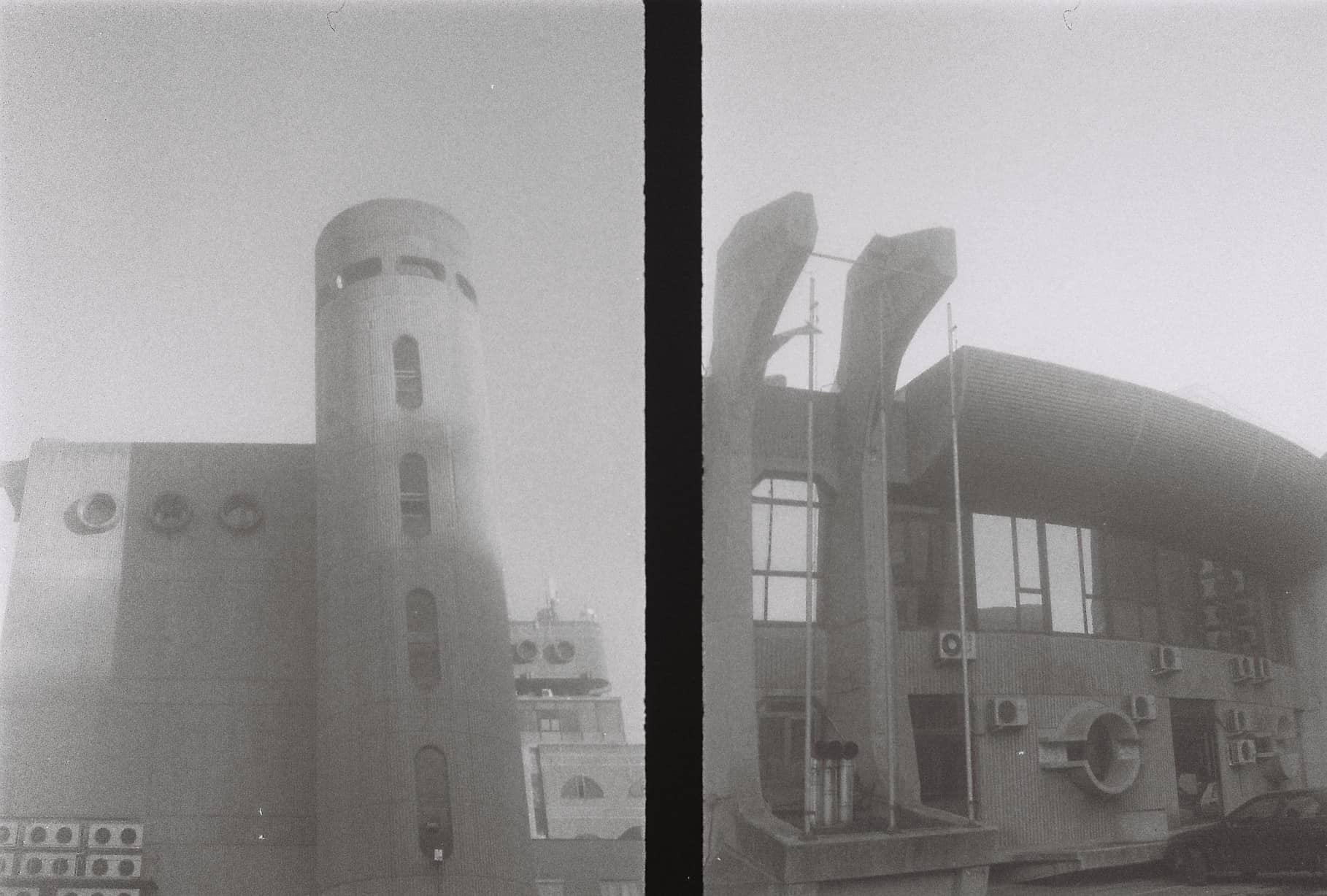 Simone could barely drag me away from the building. I was giddy as a child, snapping photographs and babbling away about the magic of concrete.
Skopje is a weird and wonderful city, with more than its share of architectural surprises. But my favorite spot in the city is certainly in the shadow of a splendid mid-century post office.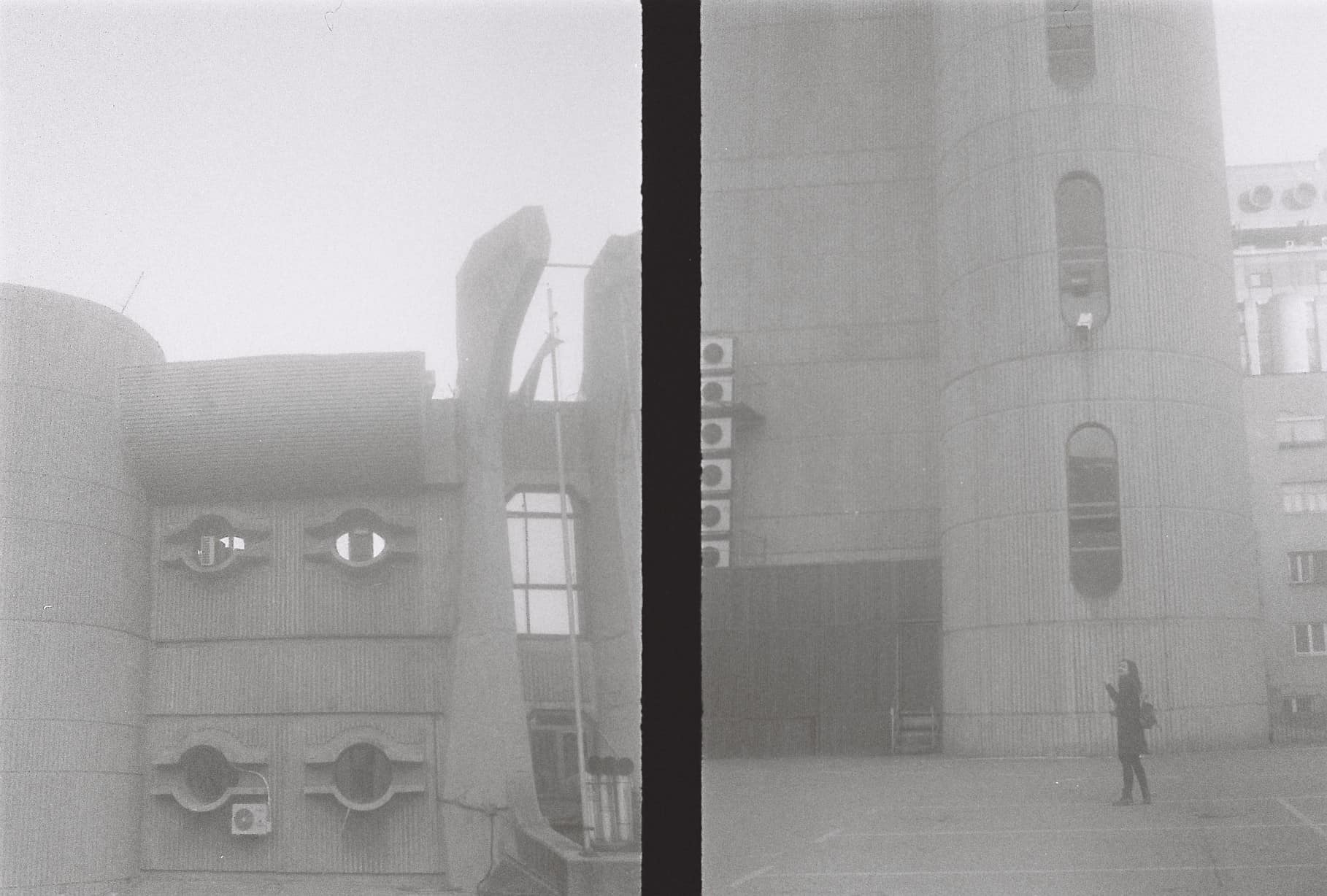 The hazy diptychs in this post were shot on a half-frame Olympus Pen, a quirky little camera suited to this quirky little city.