Welcome! I'm Katrinka.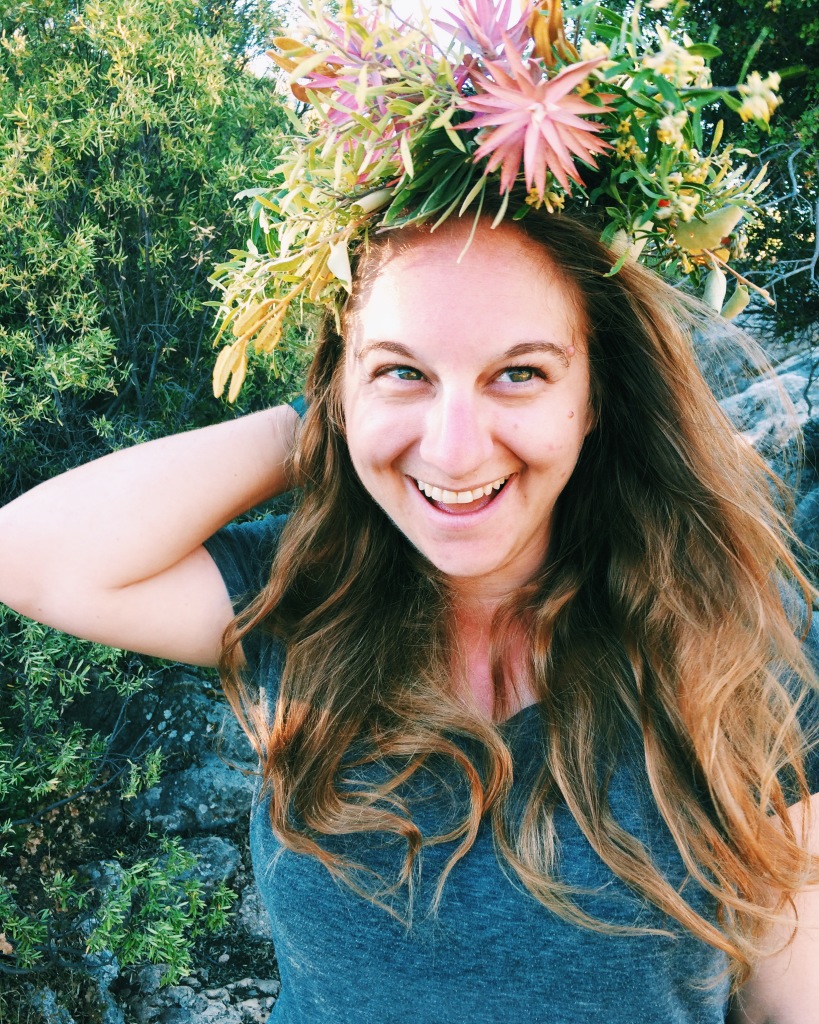 I am a writer.
At first, all my writing was correspondence. I wrote long letters to friends all over the world, telling stories and sharing lives. At the beginning of 2013, I started this blog as a way to write letters to the world; since then, writing has become both a job and a passion. It's a way to communicate all the strange and wonderful things I encounter, and it's a way to make connections.
I am an analogue photographer.
I shoot with film. Analogue is all about imperfection; it captures the feelings, poetry, and emotions of a place. Usually I shoot with a Praktica LTL3 from the former East Germany, though I also dabble with a plastic toy Holga, a Yashica twins lens reflex, a (now broken) Soviet KMZ Start, even with disposable cameras. I want my pictures to look like my dreams, I want my pictures to feel like my nostalgia.
I am a traveler.
I live in Istanbul, Turkey and explore this vast region that calls to me—Eastern Europe, Anatolia, the Balkans, the Caucasus, the Middle East. And sometimes I spin out farther, soaking in the urban textures of LA or the clattering colonial train lines in Sri Lanka. Life has taken me to weird and delightful places.
In a strange way, it starts with Balkan brass bands.
Around 2006, I discovered Boban Markovic and Kocani Orkestar and Fanfare Ciocarlia and those exuberant trumpets burrowed into my soul. Maybe that's what got me interested in Eastern Europe, maybe that's why I spent my semester abroad in Prague though it was a place I knew nearly nothing about.
It was in Prague where I discovered my independence, my sense of adventure, my intoxication with travel. I was as drawn to the curvy cobblestoned back alleys as I was to the concrete remnants of a communist past. I traveled around Europe, navigating foreign languages and unfamiliar streets with an ease that surprised me. I stayed up too late and lingered in parks to listen to church bells. I was gloriously happy.
If I hadn't discovered brass bands, maybe I wouldn't have ended up in Prague. And if I hadn't ended up in Prague, maybe I wouldn't have traveled to Istanbul.
I went for the first time in summer 2008, as soon as my semester in Prague was over, and I can't even remember what inspired the trip. Why was Istanbul calling to me? I don't know where the notion came from. I do know that I was immediately in love with the colors and the smell of spices and the call to prayer and the salty caw of seagulls. I knew Istanbul was a city that would always draw me back– I visited again in 2009 and 2011– but I thought I would NEVER live there.
I was wrong. In January 2013, aching to start a new adventurous life, I moved to Istanbul. And I'm still here.
I am driven by three forces: curiosity, delight, and the desire to share.
This pushes me to spend time traveling around Turkey and Eastern Europe, searching for interesting stories, strange histories, and Soviet-era brutalist buildings and monuments (a particular obsession of mine). It's also why I am so drawn to Turkey– this country is multilayered and fascinating, seemingly smack-dab in the middle of everything important happening in the world. Istanbul is a mad city, crowded and complex and buzzing, and never ever boring. I live a rich and beautiful life.
I've gone to a Balkan trumpet festival in the mountains of Serbia, hiked for days in the footsteps of the mysterious Lycians along the turquoise coast of Turkey, snuck into an abandoned communist meeting hall on top of a Bulgarian mountain. I went to Tbilisi just to drink wine, I danced with blue-eyed old men at a camel wrestling festival, I spent a day photographing a brutalist crematorium in Kiev.
But I also linger in my Istanbul neighborhood's third wave coffee shops and drink wine on rooftops and cook dinner with friends. Traveling away from Istanbul reminds me of how much I love being here. There's no city quite like this one.
I am a storyteller.
I'll tell you about all of these wonderful and wild pieces of the world.
When you think of Turkey, maybe you'll recall the Hagia Sophia or Topkapi Palace. But I'll tell you about Istanbul's hidden Botanical Garden, and the modernist concrete mosque on the city's outskirts, and the mysterious heads on top of Mt. Nemrut, and the quiet golden town called Hasankeyf that will someday be drowned.
When you think of the Balkans, maybe you'll recall recent wars. But I'll tell you about the funky streets of Belgrade, Serbia, and the colorful artist squat in Ljubljana, Slovenia, and the gorgeous fjord views at Montenegro's Bay of Kotor.
When you think of Eastern Europe, maybe you'll recall Iron Curtains and grayness. But I'll tell you about the abandoned Bulgarian meeting hall with the splendor of a cathedral, and the monastery on the outskirts of Prague that brews their own beer, and the graveyard of Communist monuments in a field in Budapest.
I am constantly curious, and constantly delighted, and I so dearly would like you to be too.
Do you have a story you'd like me to tell? Contact me here.