Amsterdam in Black-and-White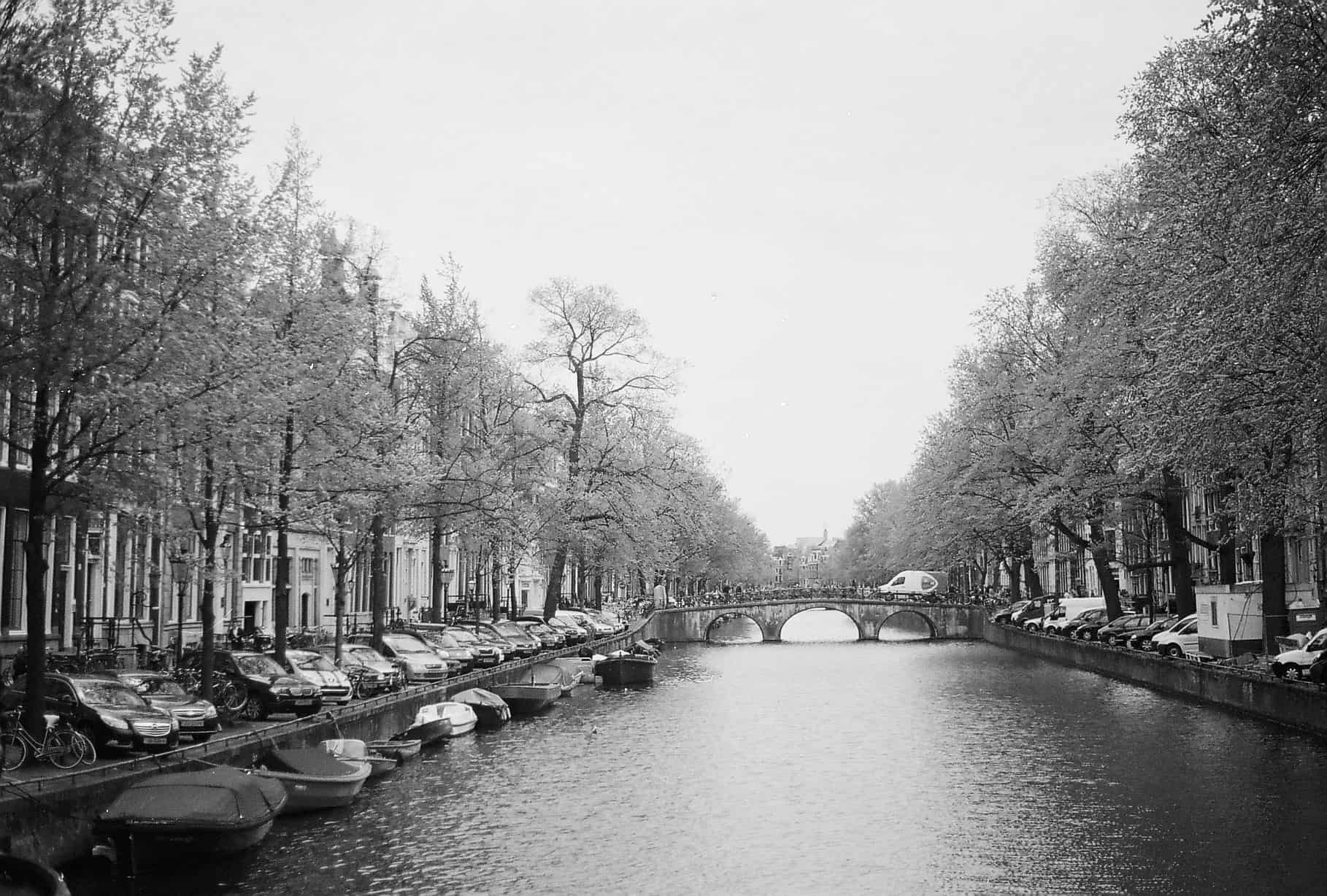 My original plan was to shoot only black-and-white film in Amsterdam.
After a very colorful (and color-film-ful) time in Turkey with my family, I wanted to switch it up and use the part of my brain that sees things in monochrome. Shooting black-and-white requires you to notice and emphasize different things than shooting color—line, shape, shadow, contrast. I knew a lot of my pictures in Amsterdam would be of canals and bikes and both of those things would be well served by monochromatic film.
Because my trip was involuntarily extended, I ended up shooting quite a bit of color, too. The color looks great (Amsterdam is, after all, a very photogenic city), but the black-and-whites are something special.
So please enjoy this monochromatic view of Amsterdam. When it comes down to it, I am a photographer—sometimes, the images can say more than my words.