Chasing The Sun Boxes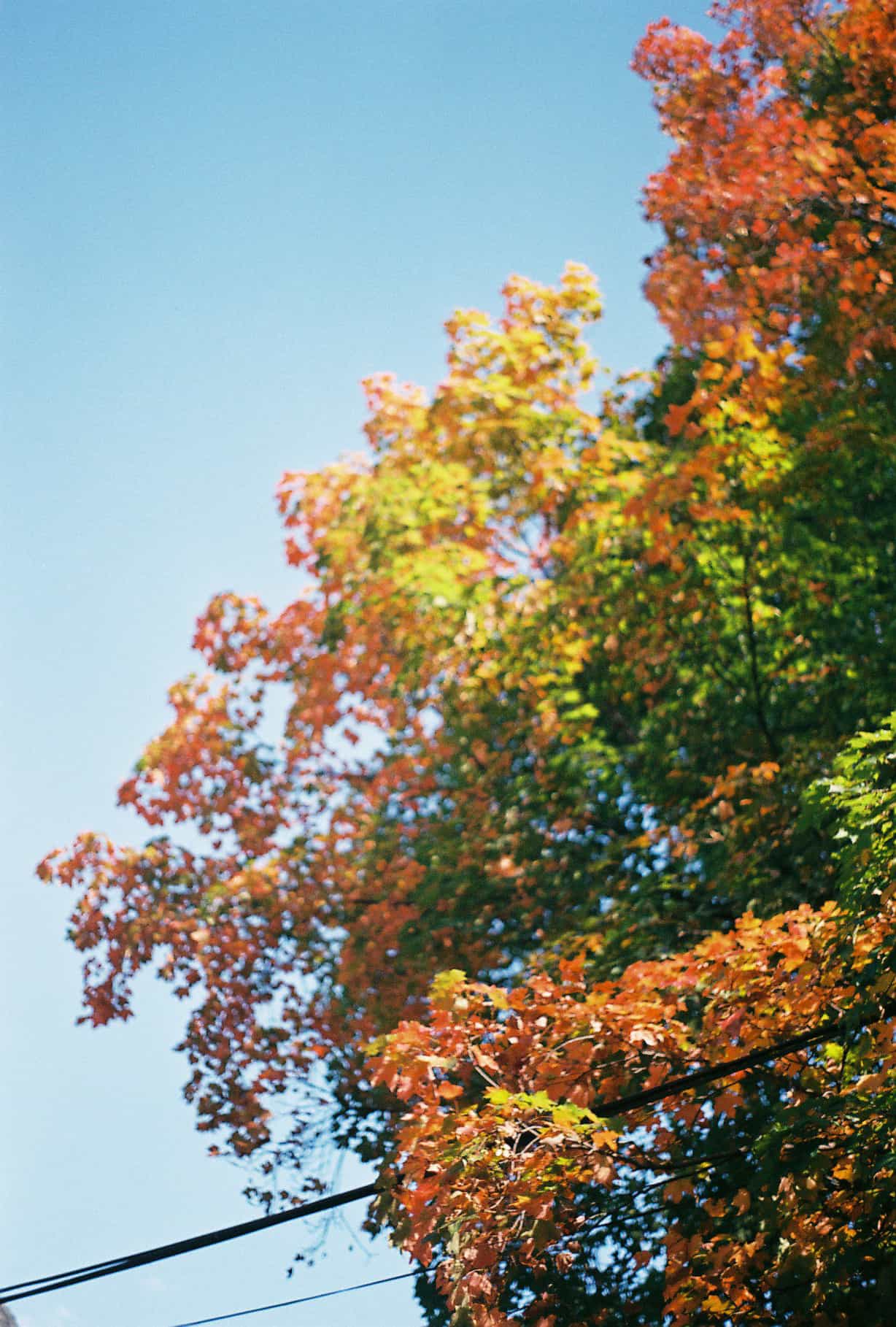 The sky was a perfect autumn blue and I was wandering through downtown Boston, killing time before I met Kate for a catch-up. It was the ideal day for a spell of aimlessness; the air was crisp and the sun was warm and the leaves had just started to turn. New England weather can be hellish; it's these splendid days that lull us into forgetting.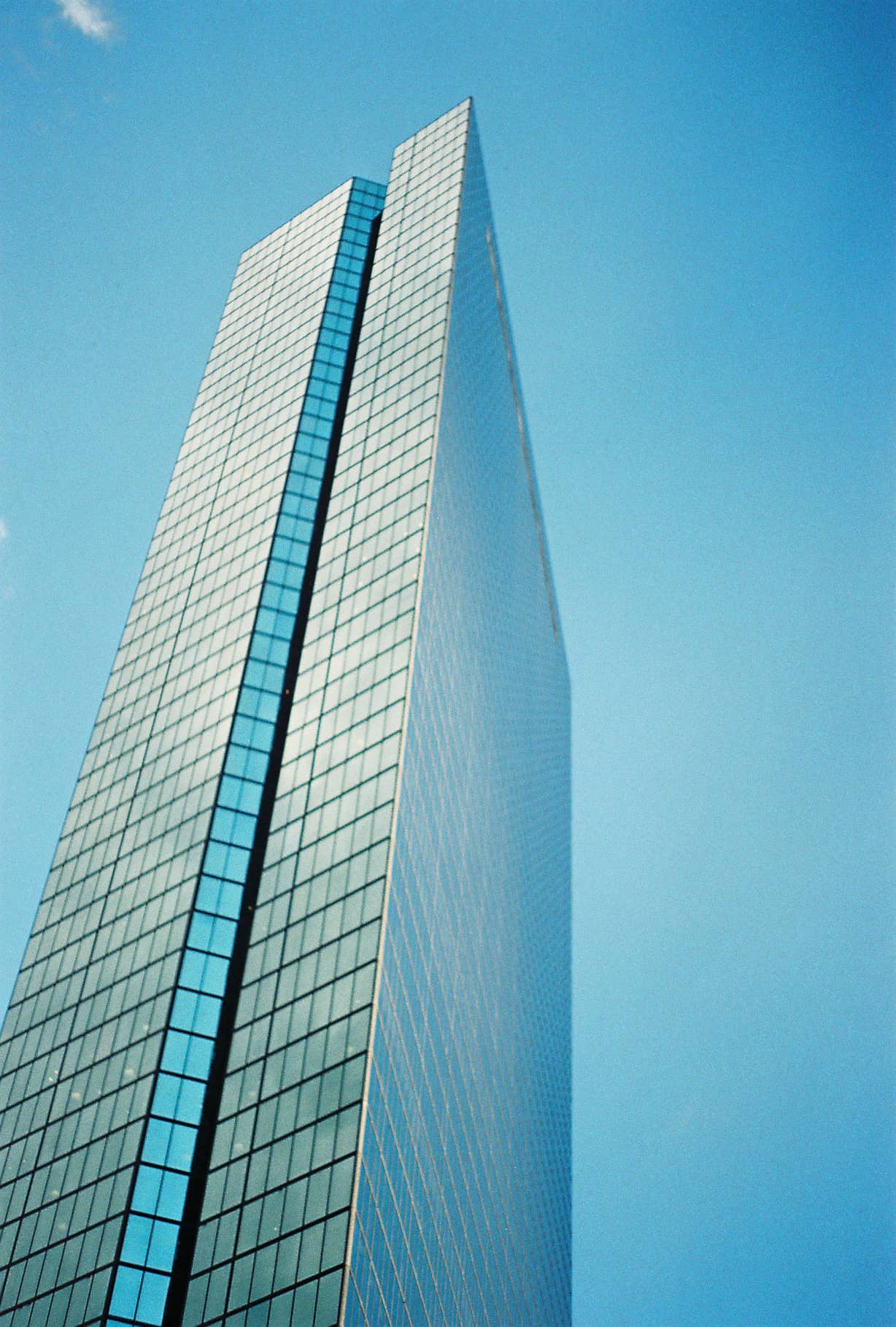 The sun was so pleasant that I decided, as I strolled past the Apple Store and pop-up Marathon memorials on Boylston Street, I would sit for a while in the green of Copley Square. The space in front of Trinity Church was scattered with unmarked wooden boxes and people lounging in the sunshine. I settled into a patch of warm grass between two boxes and gazed up at the clouds reflected in the John Hancock building.
And then I heard the singing.
Ethereal, subtle, droning. I thought I was actually losing my mind—no one around me seemed to be reacting at all—and I called my sister Hillary just to make sure.
K: Do you hear that?
H: Yes?
K: Oh good, I was afraid I was going crazy.
H: You've been crazy for a long time, Sissy.
The sounds must have been coming from the boxes, but I couldn't find any signage or description about WHAT exactly was happening in the square. I even asked the guy manning the BosTix booth on the edge of the green—no idea. When I returned with Kate an hour later, the boxes had vanished.
Thank goodness for Google.  That evening, I typed a few combinations of "singing boxes," "Copley Square," and "what the hell was that" (okay, maybe not that last one) into a search box and eventually found a brief explanation that this installation, called Sun Boxes, would be in four different locations in Boston in four days—the next day, the boxes were due in Dewey Square, near South Station. I had no plans that day, so I decided to chase the sun boxes.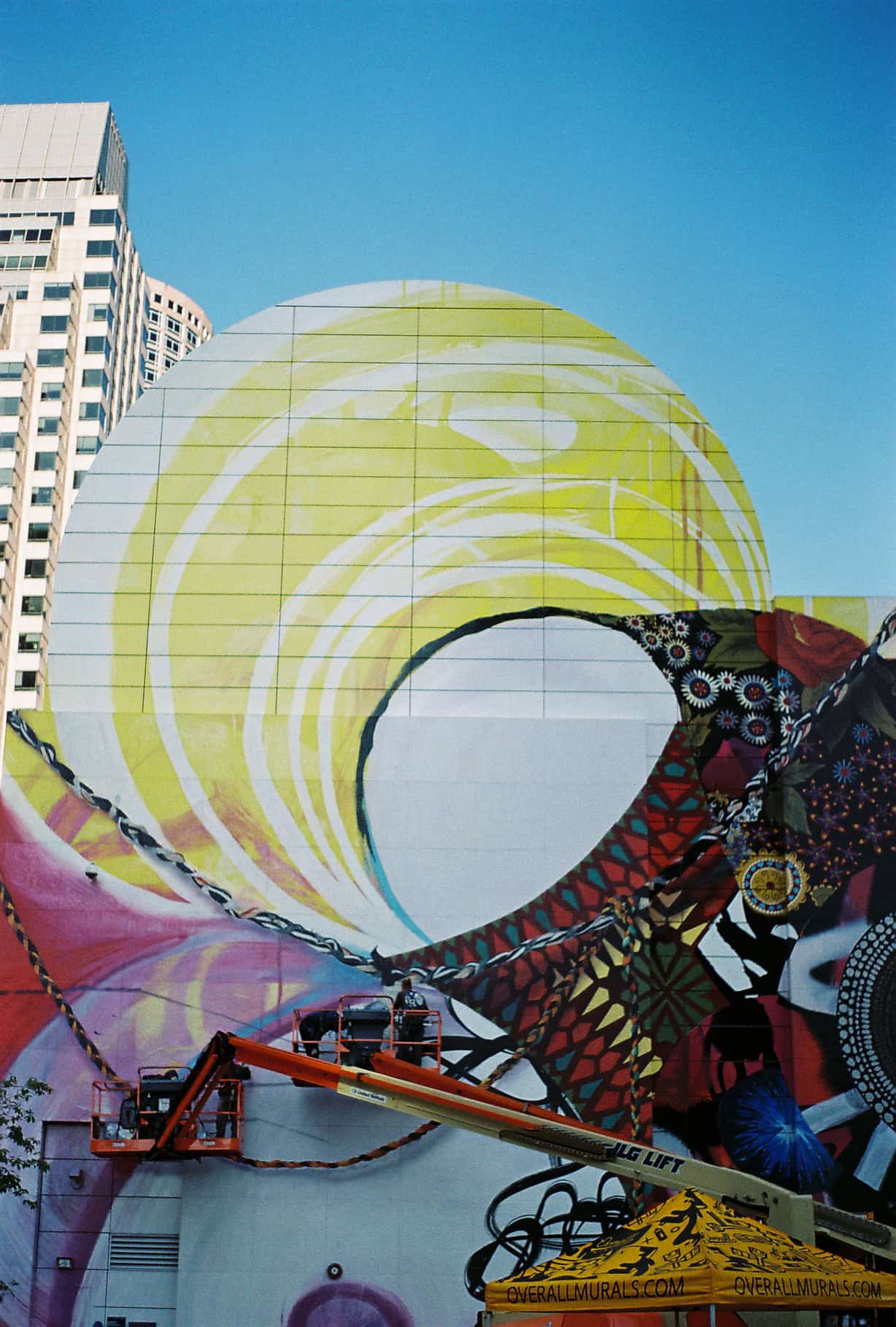 The air had a pre-winter chill—quite a comedown from the day before—as I approached Dewey Square. Though part of the glorious Rose F. Kennedy Greenway, Dewey Square is known mostly as the old squatting ground of Occupy Boston, and the site of ever-changing artwork that the Institute of Contemporary Art commissions on the side of a nondescript and windowless building that dominates the square. On this particularly day, men on cranes were adding the finishing touches to the new mural.
And there they were. The sun boxes.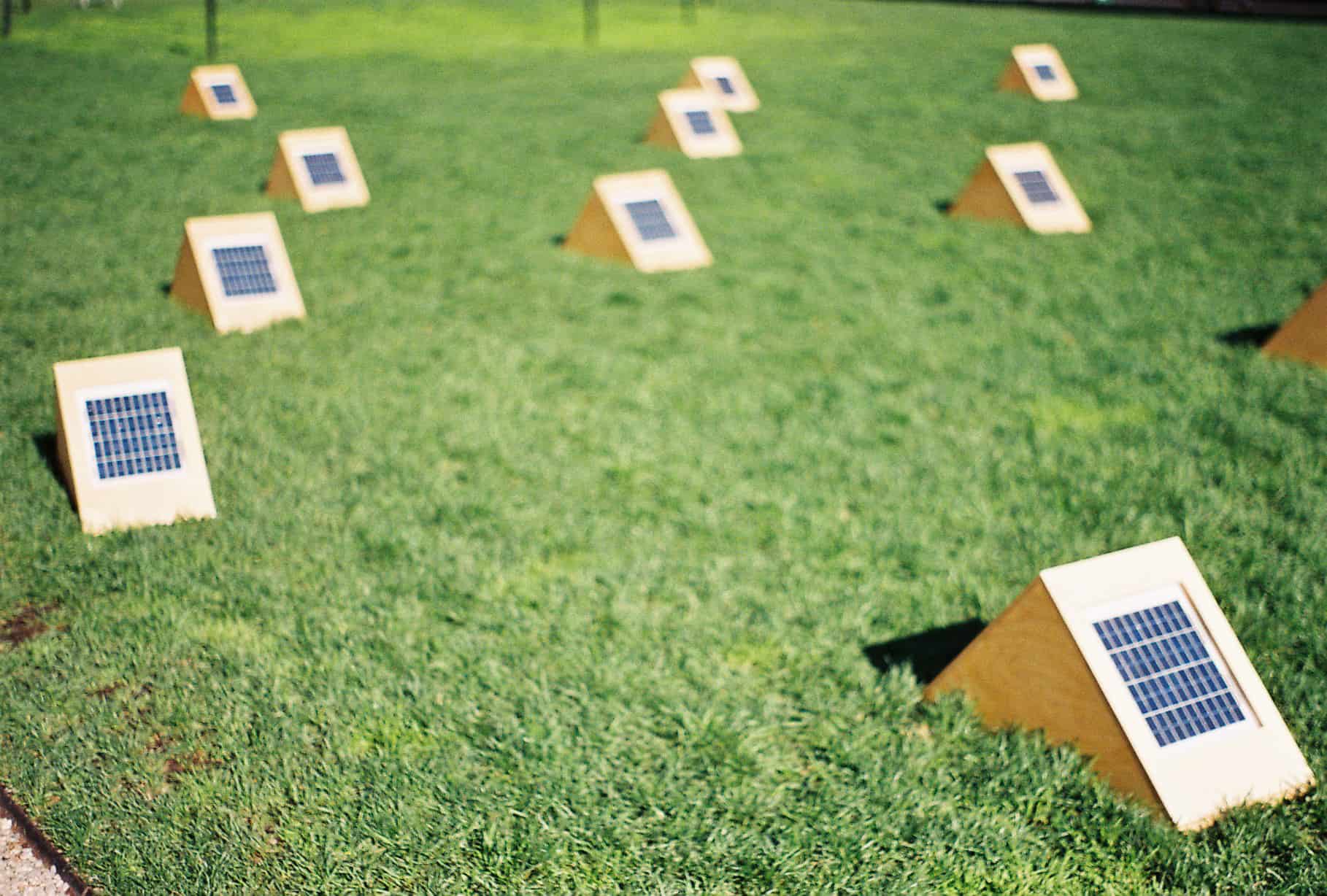 There's something about the sound of these sun boxes that is so calming, almost meditative. They add a cinematic lushness over the soundscapes of city life. I settled into a bench on the side of the square with a New Yorker and just let the hum of the boxes surround me.
The beauty of stillness in a moving city is the ability to observe the people around you more closely, and I noticed that, though many folks passed through the square, one man didn't leave. He stood on the periphery, watching as closely as I was. And as the sun shifted, he moved the boxes.
As I soon learned, this was the artist himself:  Craig Colorusso, an ex-punk musician and current installation artist from Arkansas. Craig is a lovely guy and he made it a point to try to speak with everyone who passed through his installation (I'm not sure how I missed him in Copley the day before). Craig was interested to hear about Turkey, but I wanted to talk about art.
I am passionate about public art and about interactive art, and especially the overlap between those two. When I lived in Boston, I curated monthly interactive art events, meant to showcase local artists in a casual and enjoyable celebration setting. I loved Sun Boxes, because it was an example of perfectly unpretentious public art. The sun boxes enhanced the environment as you interacted with it, and the beautiful droning created an experiential bubble in the space inhabited. I loved the simplicity. The sun boxes SOUND like sunshine. It was such a brilliant merge of nature, technology, and humanity. I ended up spending hours in the installation before the sun went away, and then stayed to chat with Craig for a while after that.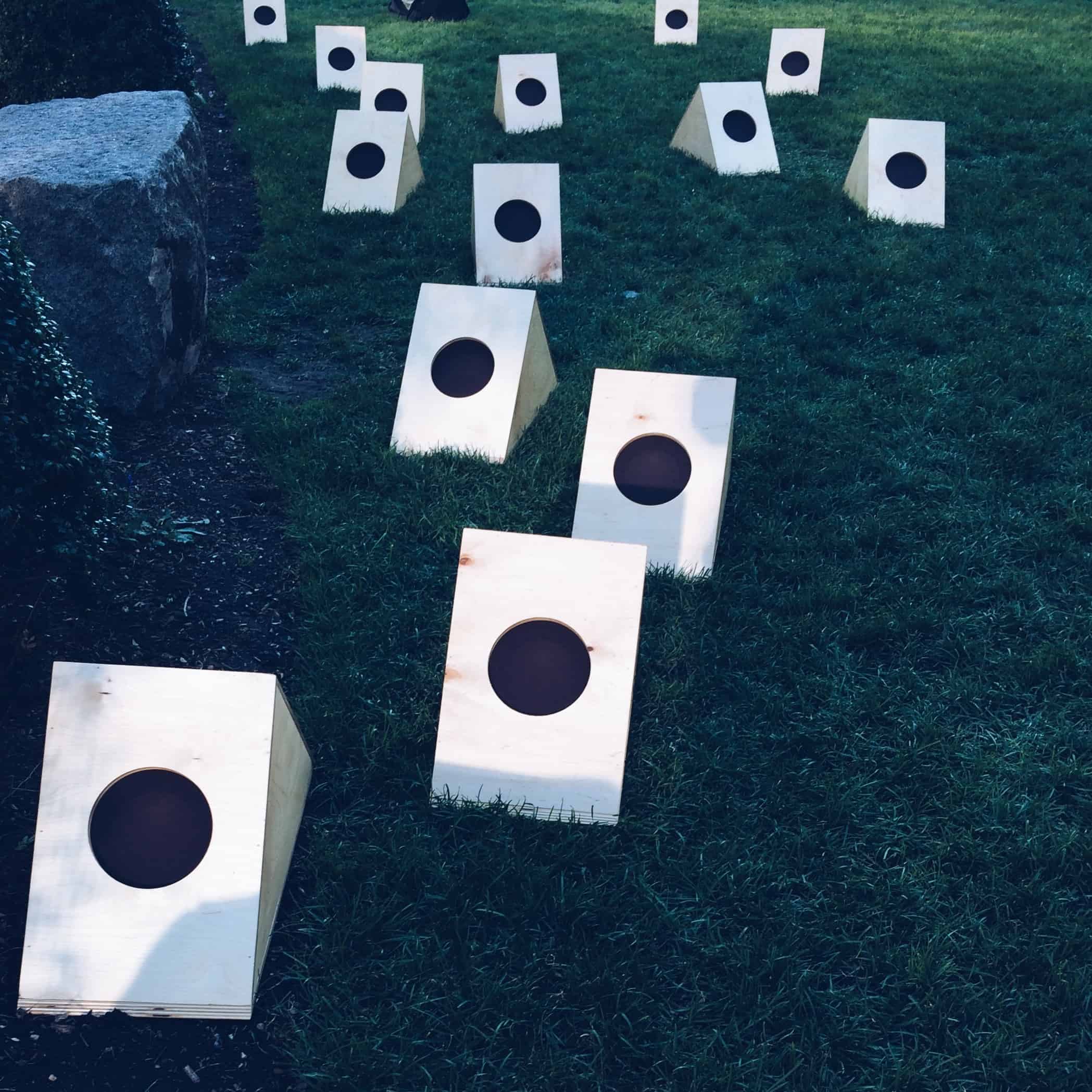 I found the sun boxes accidentally—exactly how most other people discovered them, I imagine. And they ended up enhancing two of my Boston days and filling me with not only a deep sense of calm, but a renewed sense of love for public art. I couldn't stop raving about this beautiful instillation. This is why we wander… you never know what will make your day.
If you are interested in learning more about Craig and his installations (or just seeing some beautiful shots of the sun boxes interacting with the sunrise) I recommend watching this 20-minute film about him, called INSTALL. You can also follow him on Twitter at @CraigColorusso or @SunXBoxes. If the sun boxes are going to your area, I encourage you seek them out! And if you stumble across them inadvertently, don't worry: you aren't crazy.