Cappadocia Magic, Without Balloons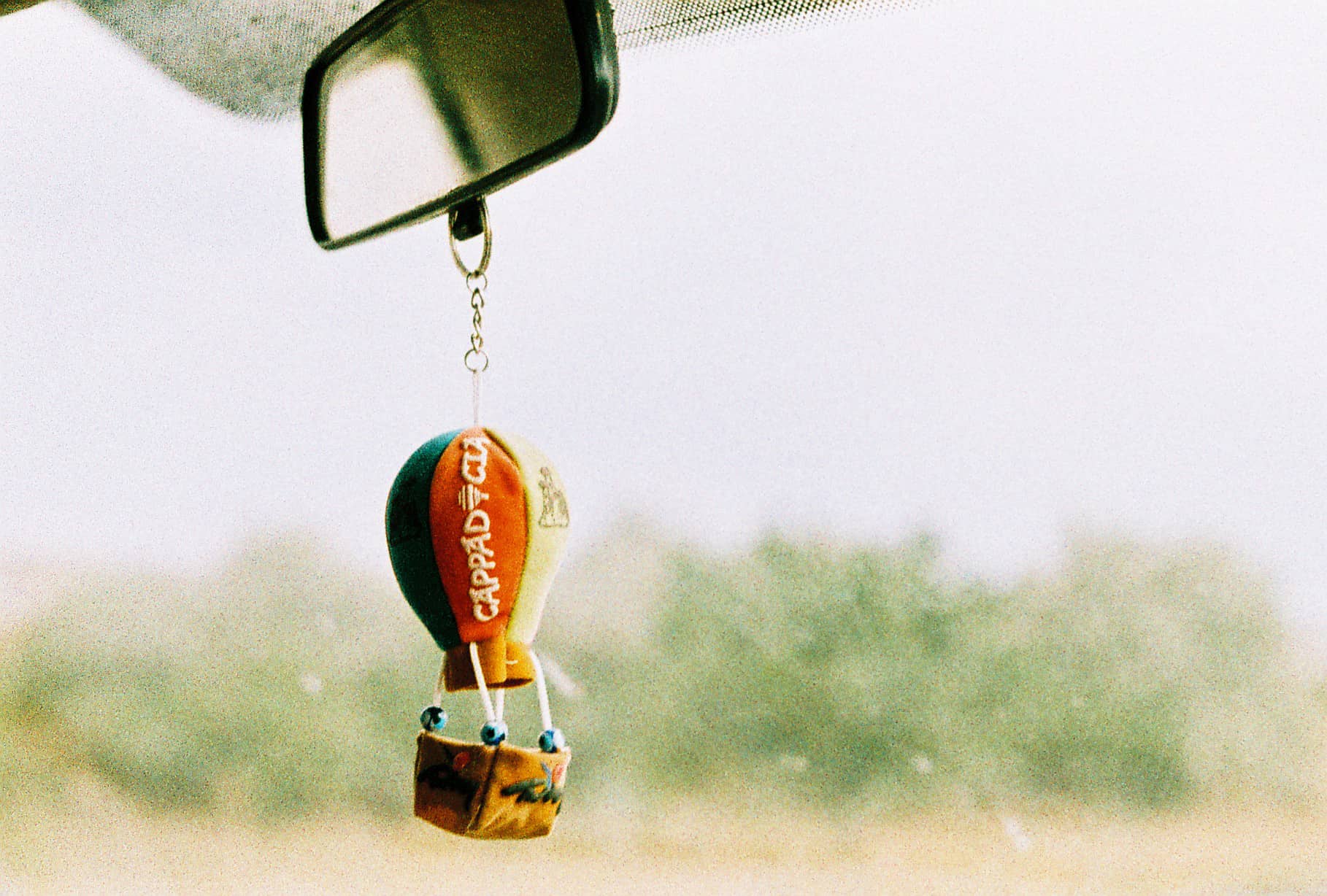 I wanted the cliché.
Cappadocia, that wild region in central Anatolia, has an iconic image: hundreds of hot air balloons wafting over weird rock formations against a pink and gold sunrise. This is WHY people travel to Cappadocia; these pictures are the definition of wanderlust.
The last time I traveled to Cappadocia, I missed the balloons altogether. The trip was short anyway, and I got violently ill halfway through. Cappadocia has long been on my list of "places to return to," just to right this photographic wrong.
I didn't succeed. Instead, I discovered that the true magic of Cappadocia exists much closer to the ground.
This is about a place, but this is also about people.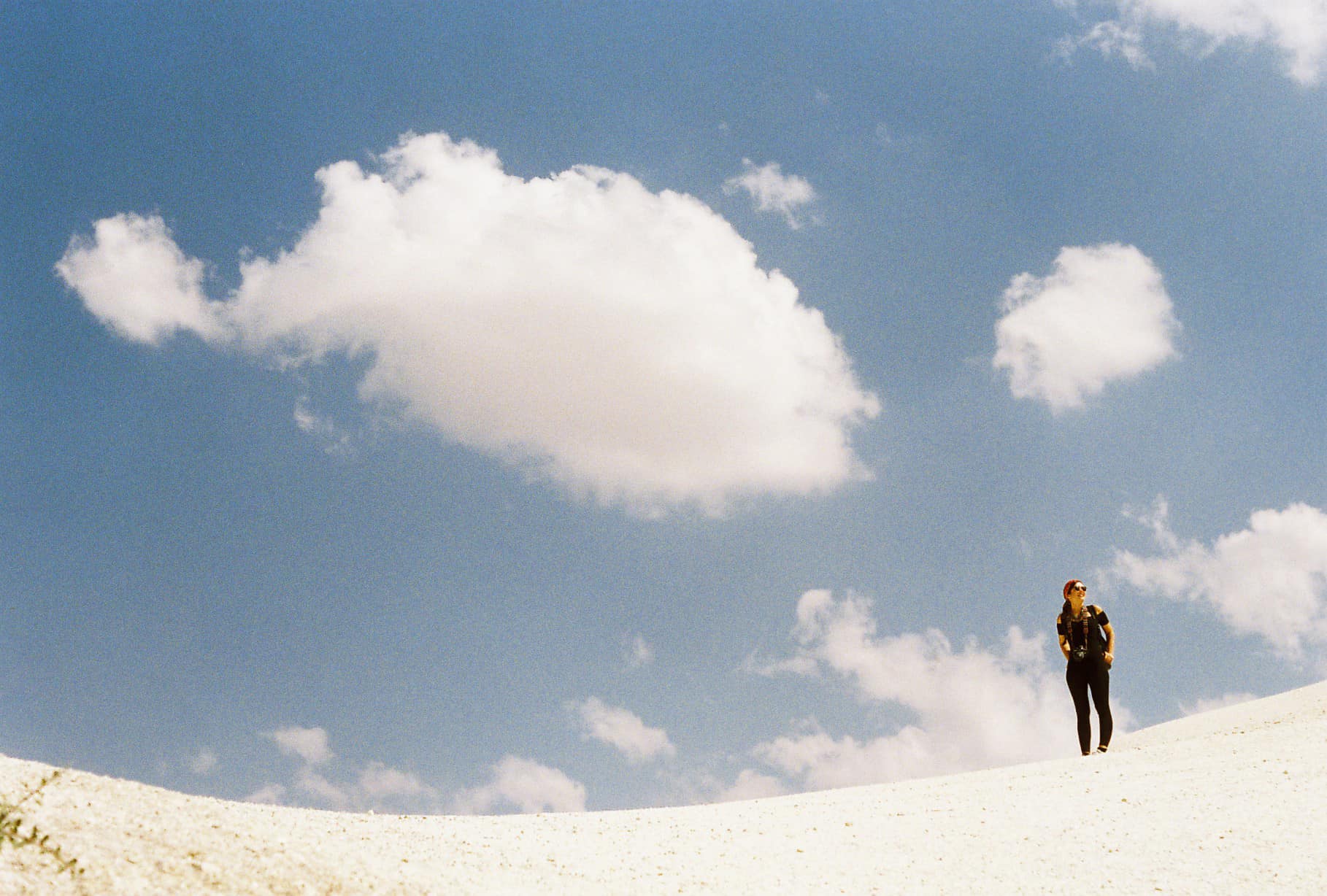 Simone and I planned this trip on a whim over a Turkish breakfast. She is a German journalist and photographer who was spending three months in Istanbul, and we'd bonded over a month spent in an intensive Turkish class together. I've developed a pretty good sense of who makes a good travel buddy, and this was the perfect excuse to go back to Cappadocia—finally, a trip there without illness. And with balloons.
Late September is a perfect time to visit Cappadocia—the weather was hot and sunny during the day, cool and crisp at night. We bought the tickets a week ahead of time and did minimal planning. Two nights, three days, and a shared eagerness for fantastic photographs. We stayed at the Taskonaklar in Uchisar, a beautiful boutique hotel with sweeping views of the nearby Pigeon Valley and high-end cave rooms. The owner, Jo, was incredibly helpful as we tried to figure out what we actually wanted to do with our time here. This was the first hint that it would be the people who would make this trip special.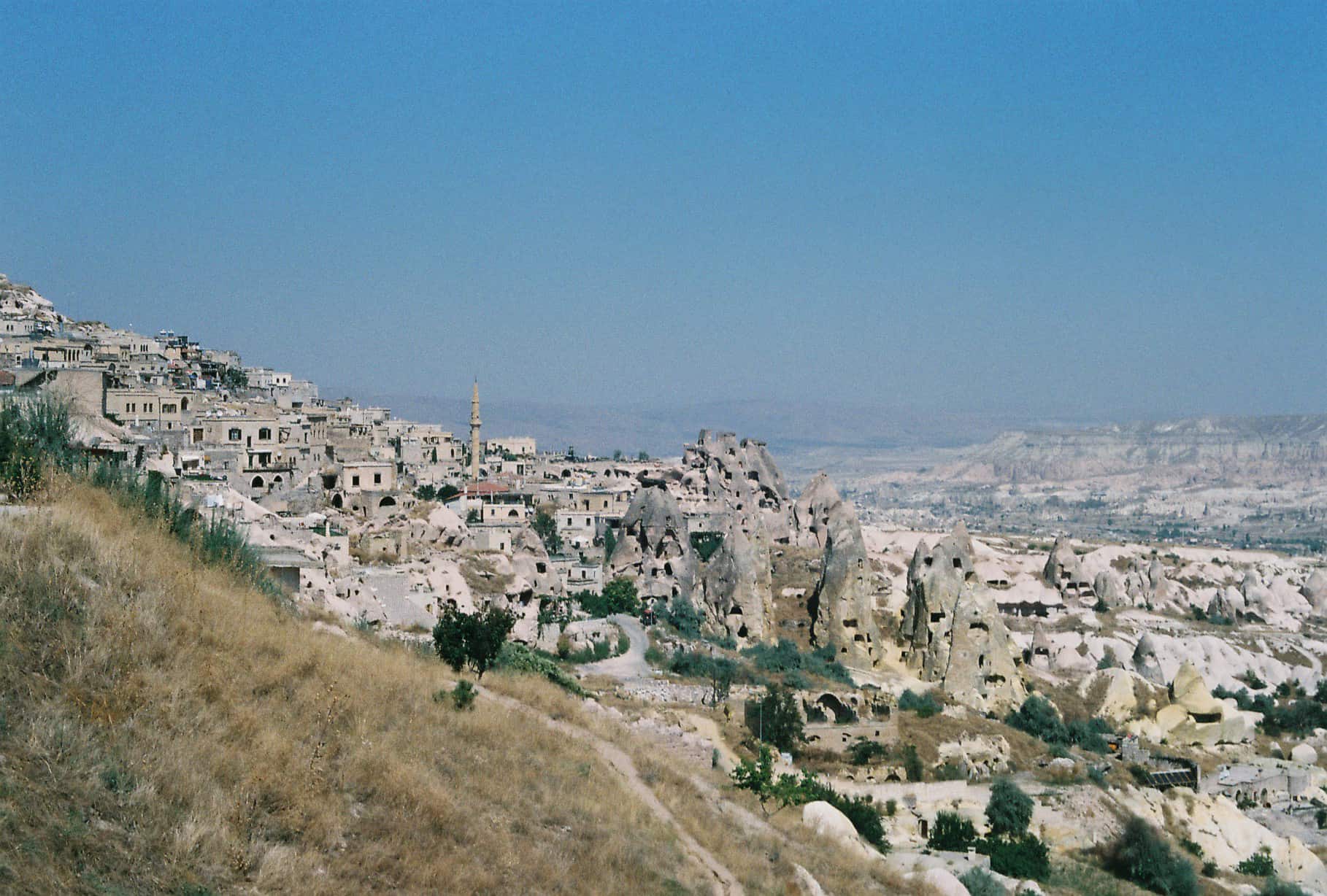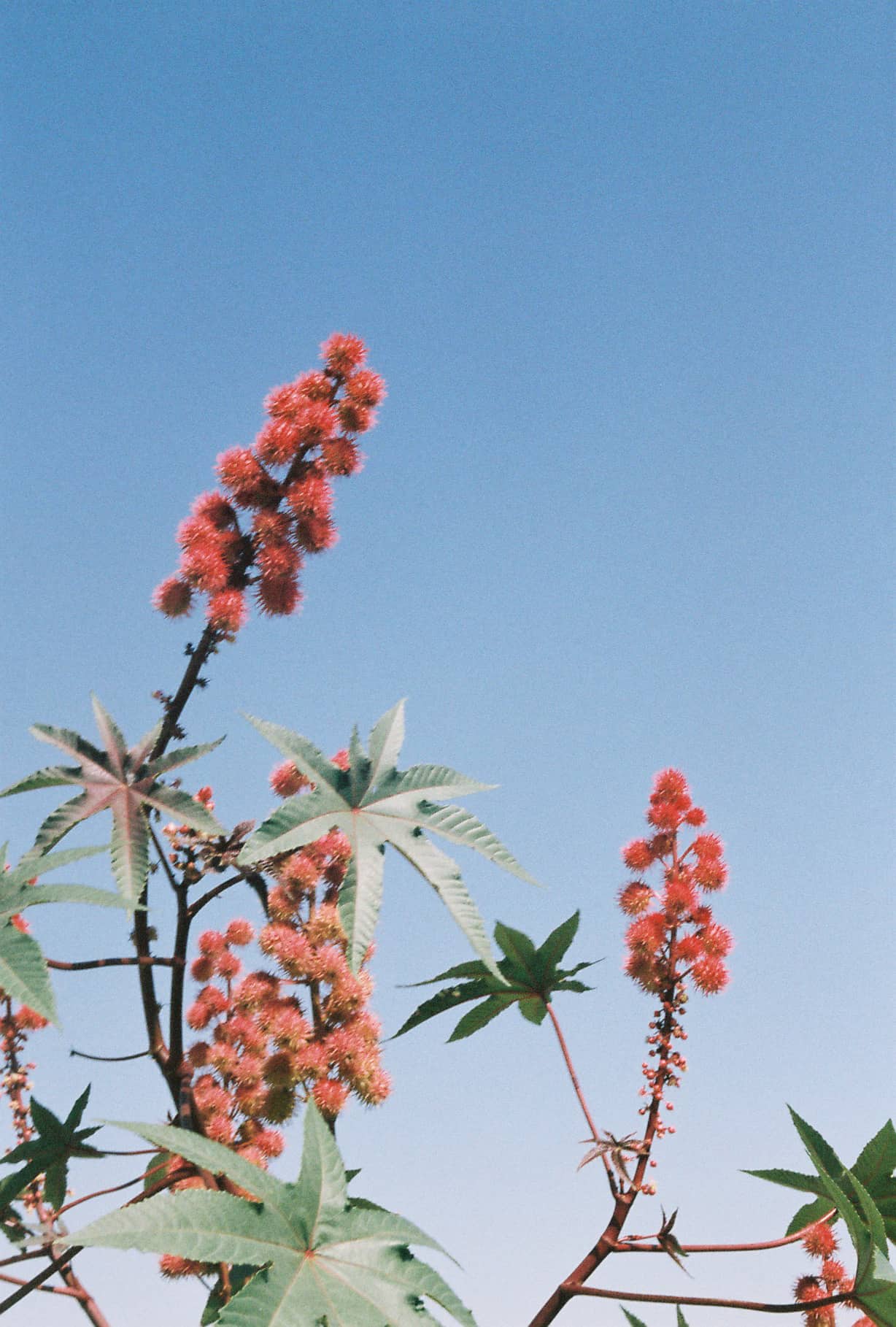 We spent the first day hiking from our Uchisar hotel to Goreme, the center of Cappadocia tourism, via the Pigeon Valley. Cappadocia is the second-most touristed destination in Turkey (after Istanbul), and yet it's surprisingly easy to feel like you have the place to yourself. Most visitors stick with organized tours or stay around Goreme. But if you take any of the gorgeous hikes in the nearby valleys, the sounds of civilization slip away and are replaced with chirping birds, the wind in the trees, the crunch of sand and rock underfoot. For me, it's the perfect escape from the city—here, there is space to think. The Pigeon Valley was an ideal introduction for Simone, with its distinct rock formations and quiet. We walked for an hour without seeing anyone.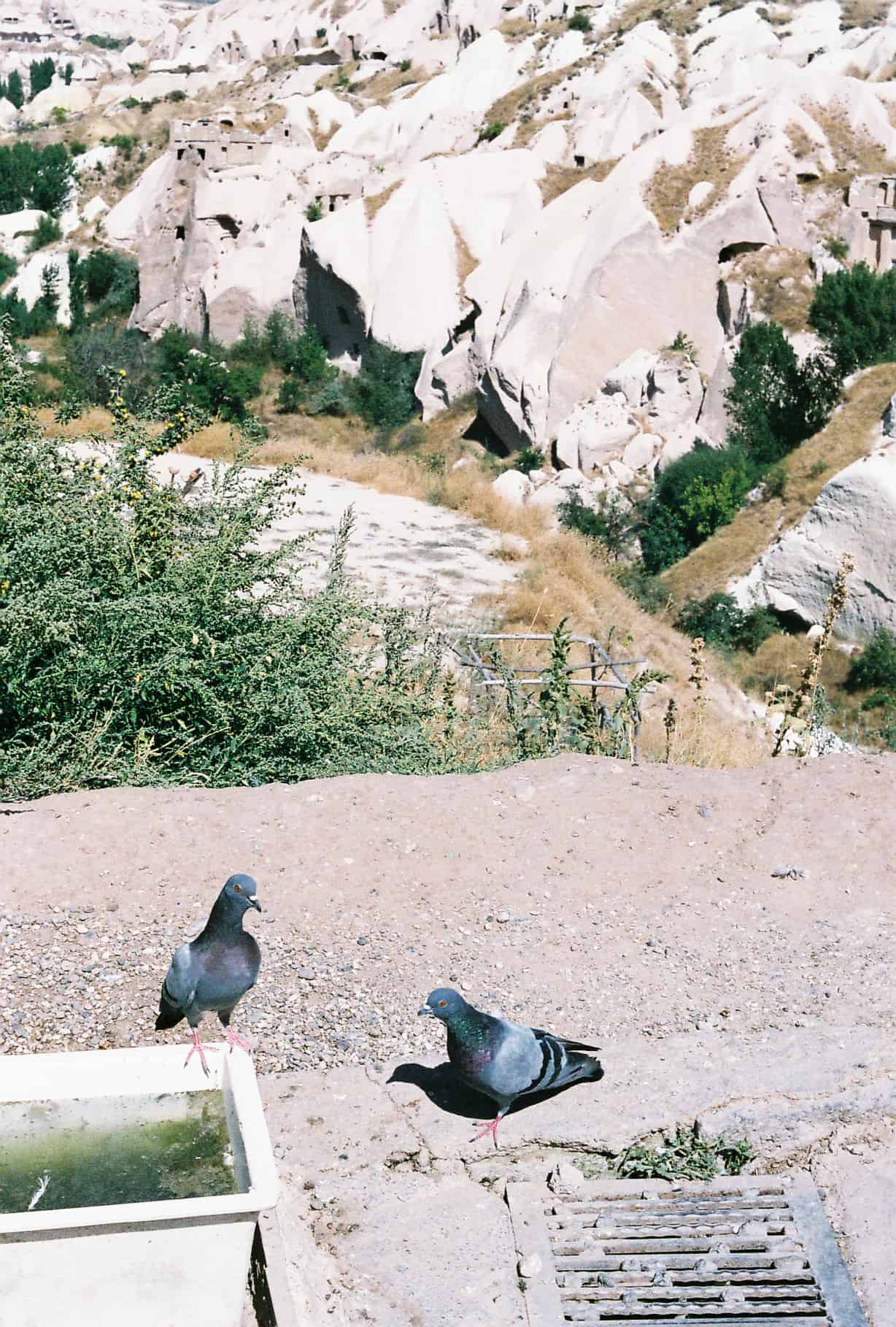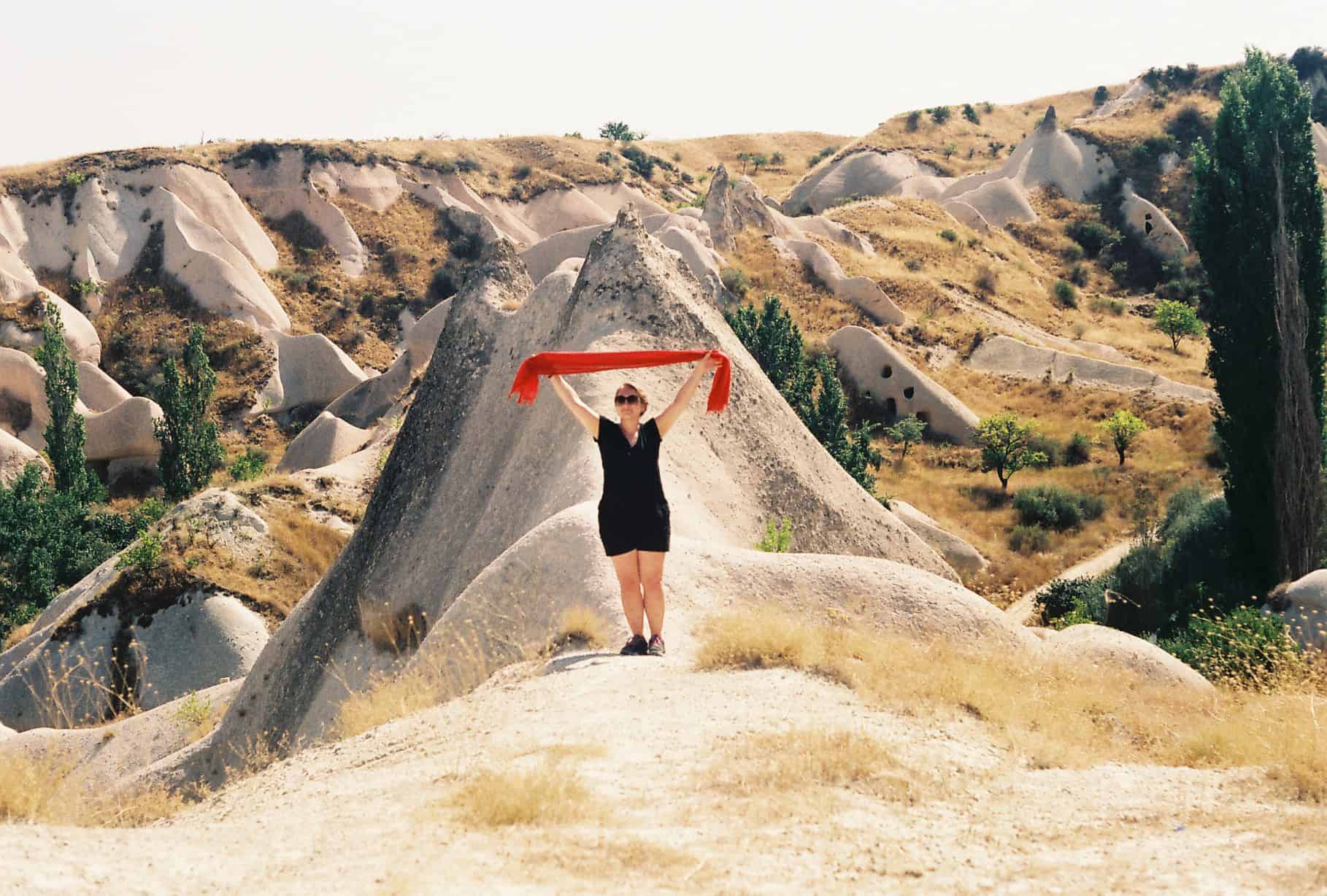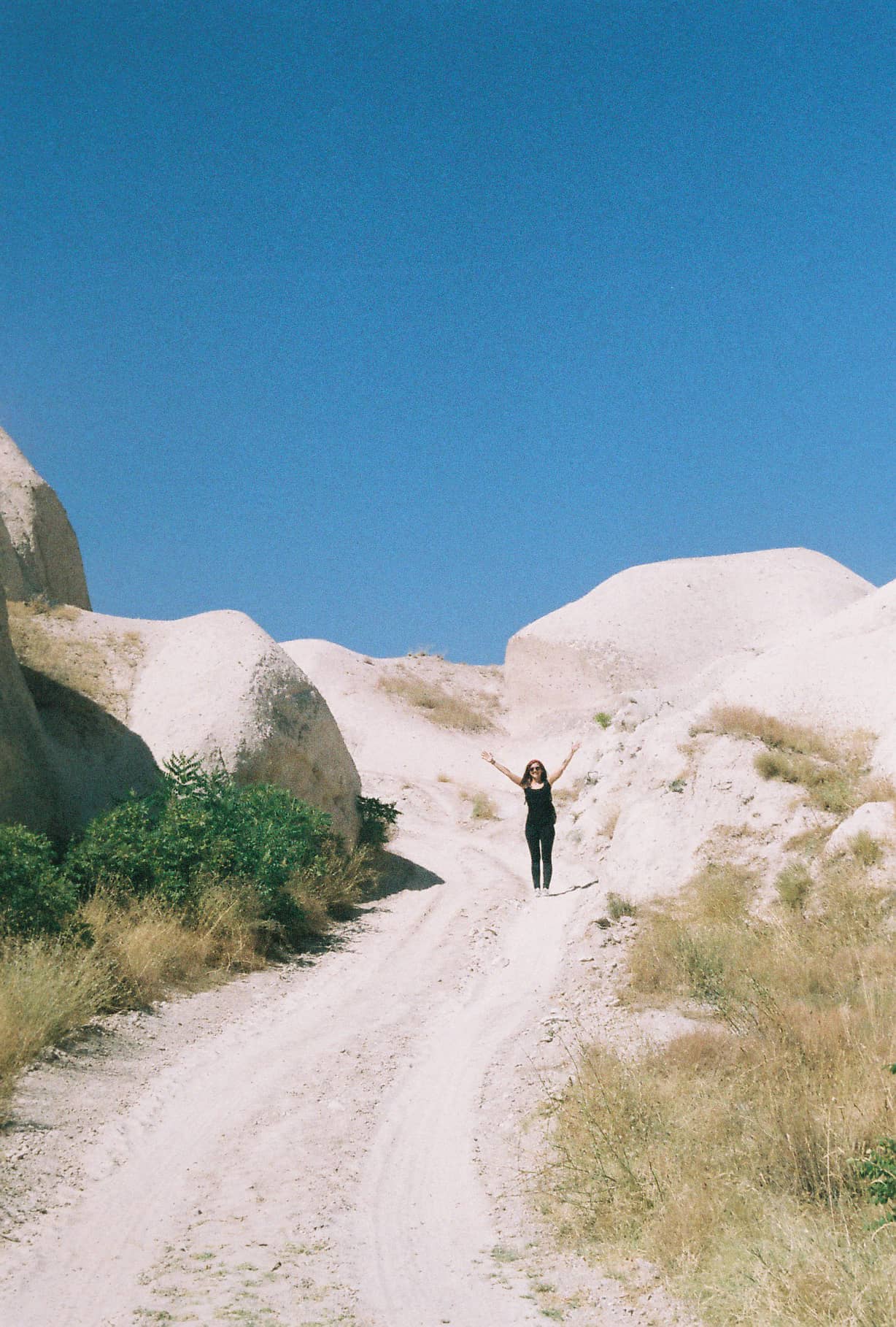 And yet, the people we did encounter elevated the day. The paths in Cappadocia are mostly clear but not very well marked; at one point, we found ourselves on the precipice of a cliff, not quite sure where we'd made a wrong turn. We retraced our steps and noticed two old Turkish men sitting the shade and probably chuckling at the two of us wandering off the path. We asked in our simple Turkish how to get to Goreme, and one of the men stood up and beckoned us to follow him. We were out of breath as we ran after him—yeah, the old man was apparently in much better shape than we were—and soon, after offering our thanks in the form of cigarette money, we were back on the right path.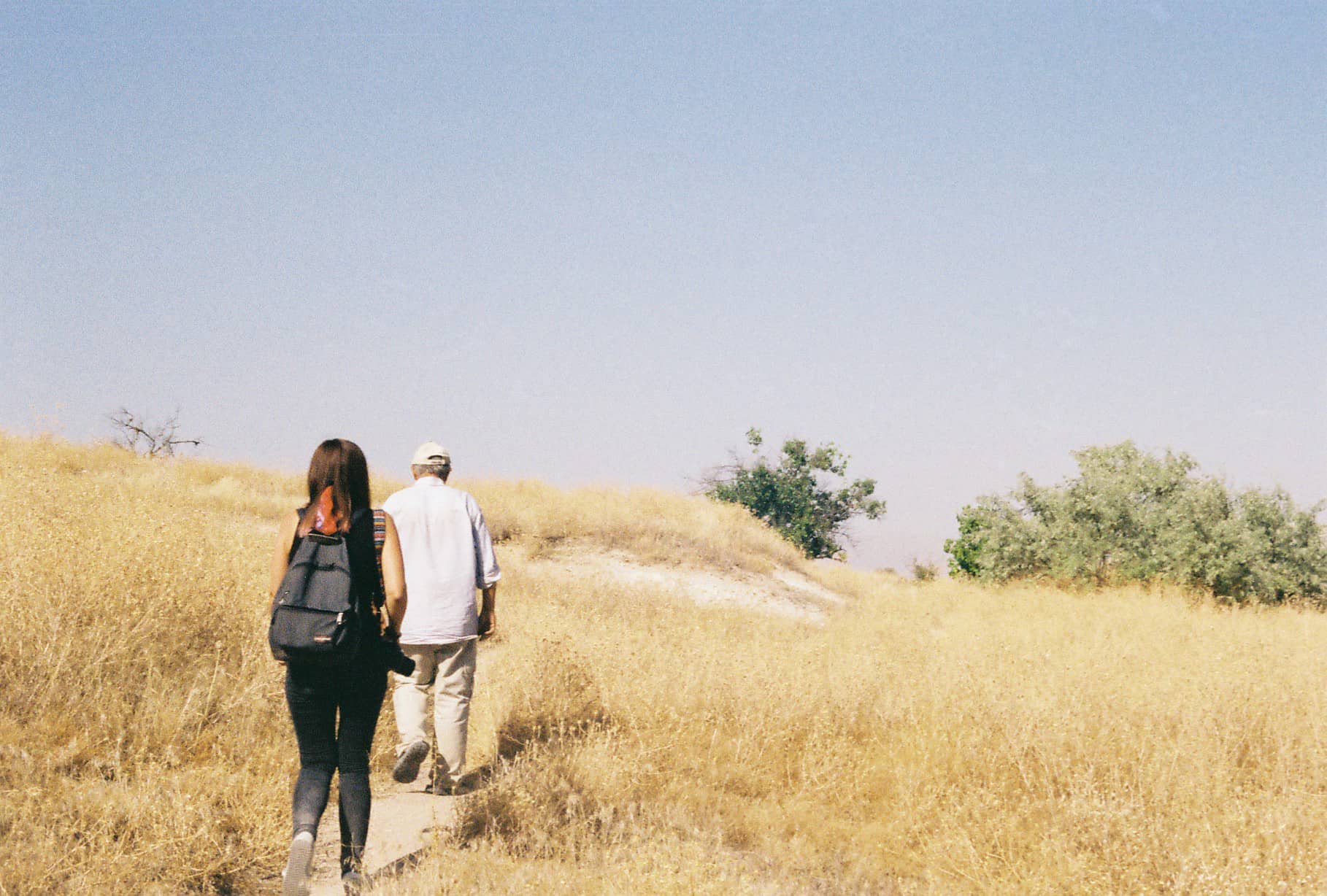 We stopped at a tiny café in the valley for a tea break. There are a few of these throughout Cappadocia, tucked away in the valleys and offering hot and cold drinks for tired hikers. After a bit of Turkish small talk, the owner of the café invited us to join him and his father for their meal. (I say invited; really, he insisted. Wonderful Turkish hospitality!) I was so grateful that we knew enough Turkish to maintain the conversation and that Simone and I had plenty of practice speaking Turkish poorly in front of each other; we laughed and struggled for vocabulary and had a lovely feast with the café owner. Travel isn't only about the place, it's also about the people; even in a place like Cappadocia where the draw is clearly the landscape, it was nice to be reminded that a day can be made by the folks you meet along the way.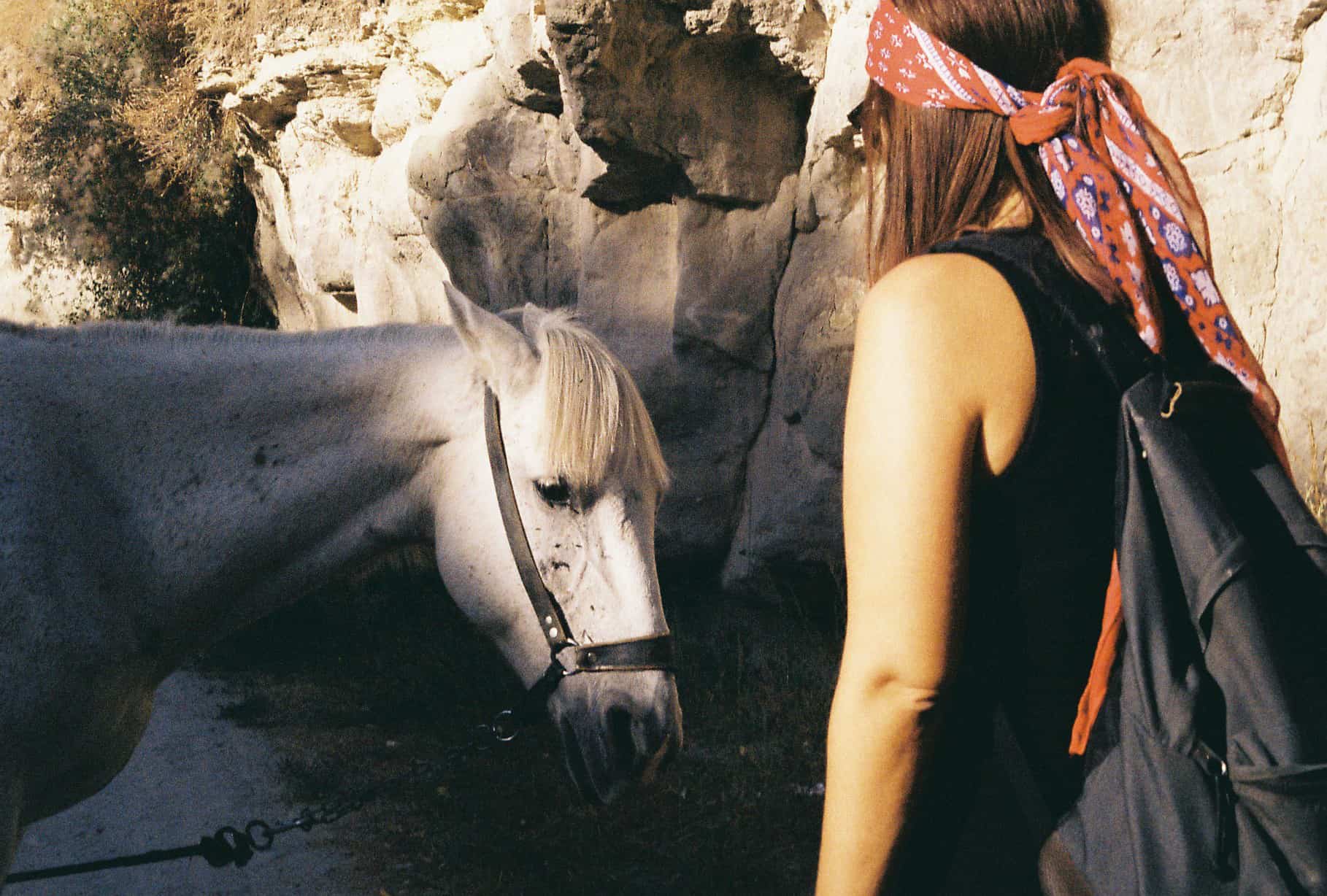 After a full day of exhilarating sweaty hiking, it was a relief to return to the quiet of Taskonkaklar. We sat under swaying paper lanterns overlooking the darkened Pigeon Valley, reading novels and eating sandwiches. There's something so special about seeing stars after months in the city; the sky was strewn with them. We sipped tea and listened to the wind in the valley.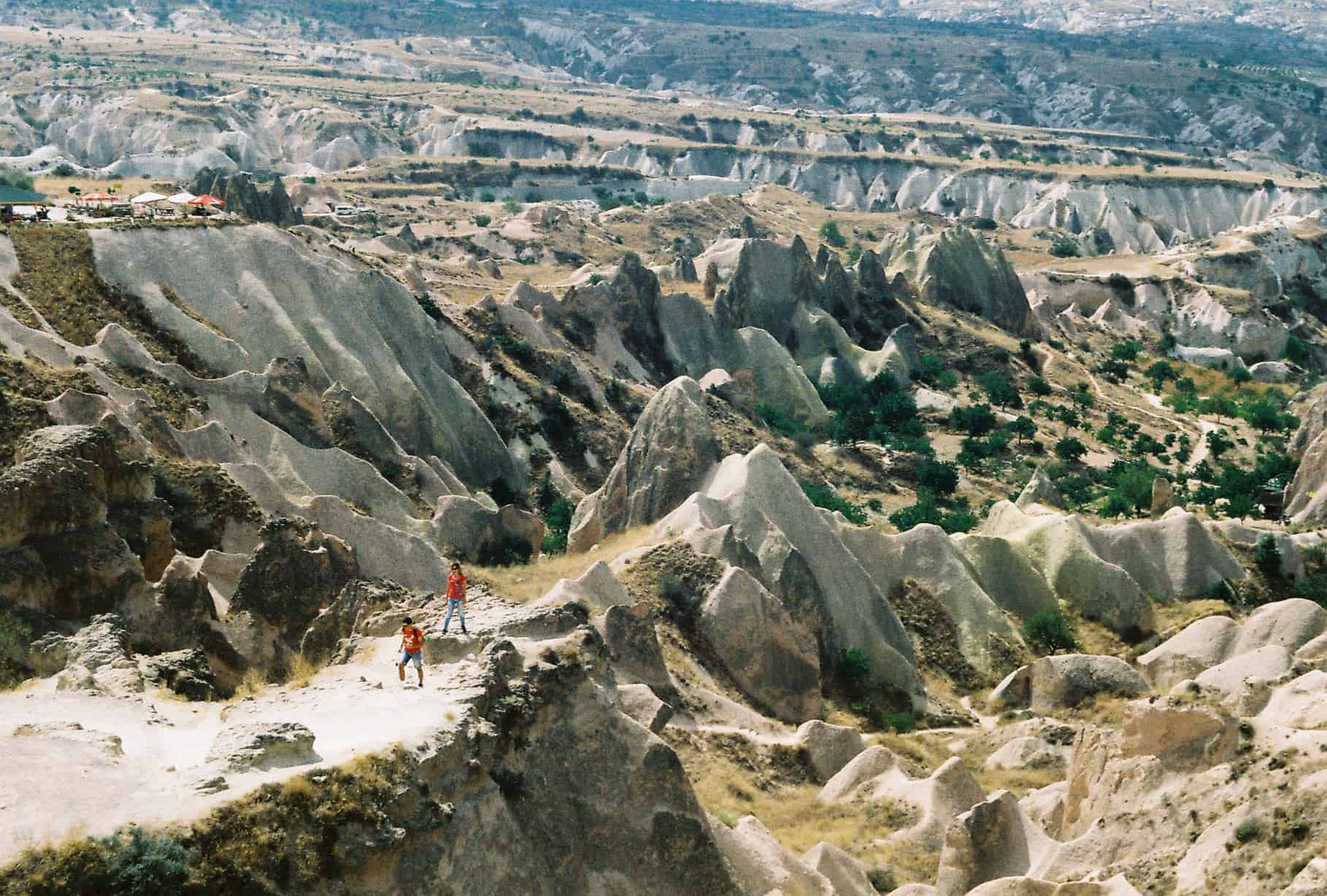 The next day brought more wonder. We decided, again with Jo's help, to explore the Rose Valley. Of course, as soon as we broke away from the Chinese tourists, we immediately got lost. (The paths are not particularly well-marked in Cappadocia.)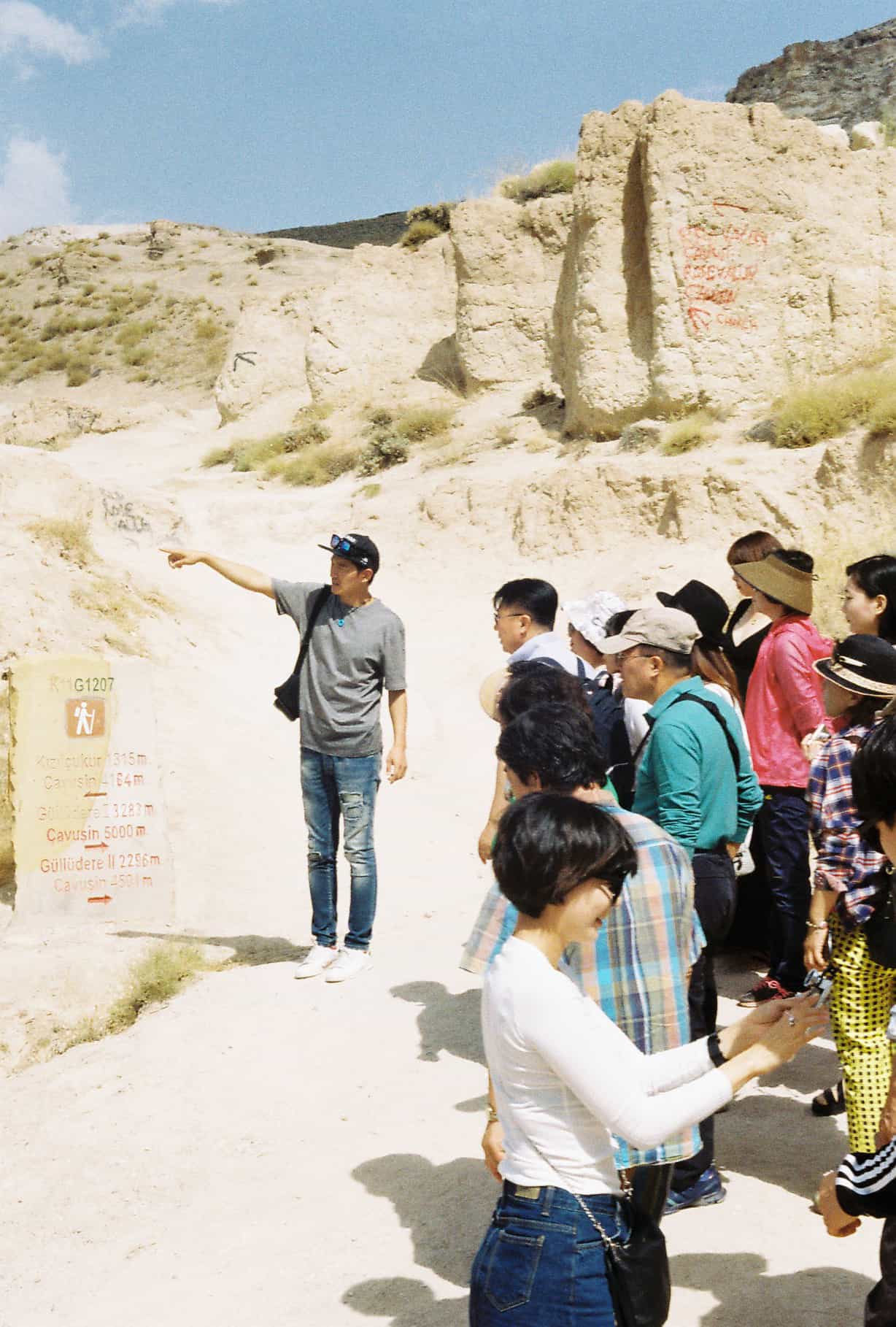 Lucky for us, we asked a Turkish woman for directions and ended up intercepted by her lovely family who insisted we hike along with them. It wasn't long before we felt like adopted children. She and her husband and their daughter Ezgi shared their day with us, giving us hot cups of coffee from a thermos, sharing homemade sandwiches while we drank fresh orange-pomegranate juice in a shaded tea garden, guiding our steps the whole way. The Rose Valley is spectacular, and the family had been here many times before.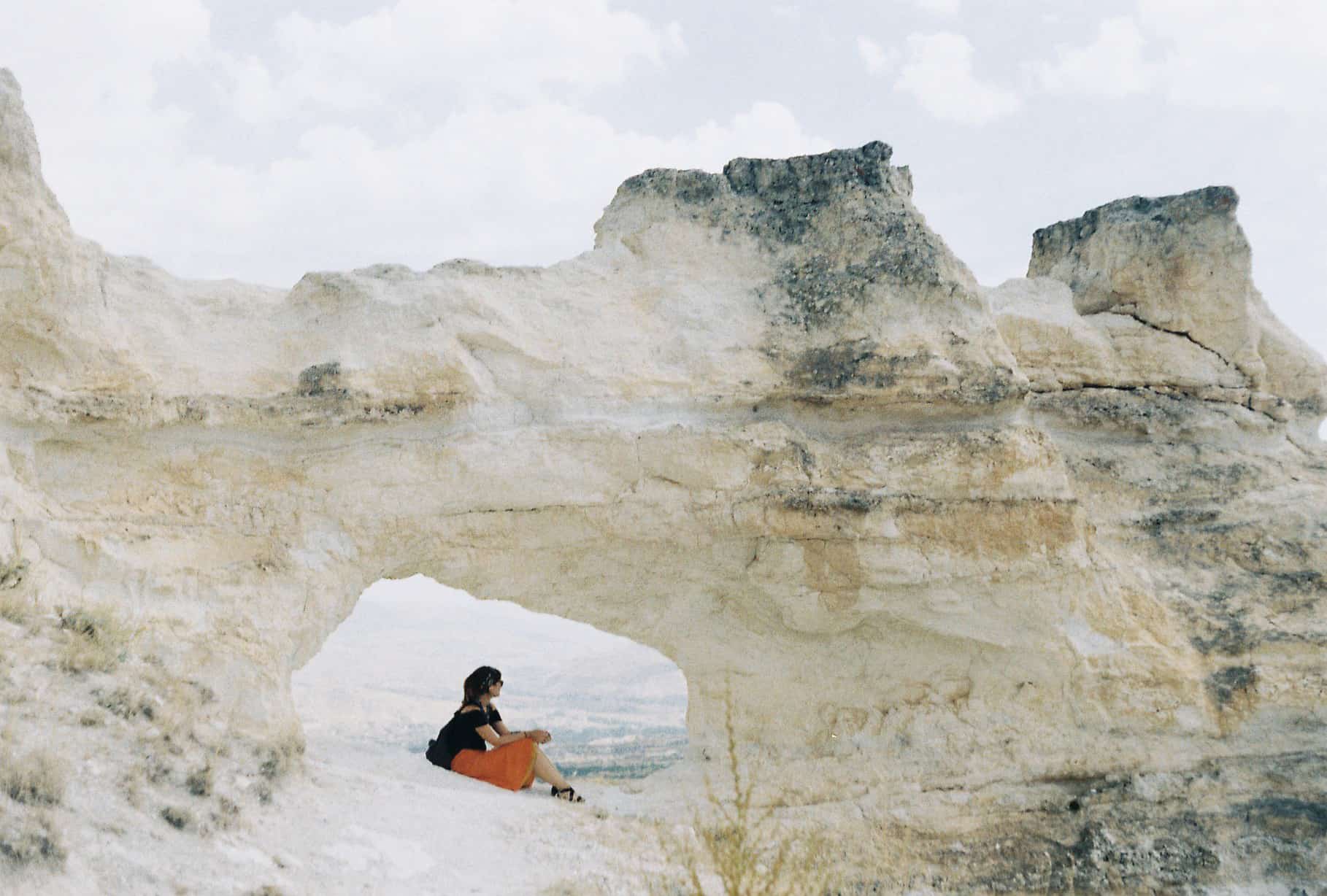 We took steep walks up wild landscapes and down treacherous valleys, slipping on sand and stopping to shoot photographs. The family led us to ancient cave churches, including one that looked like a simulation of a European cathedral. We hiked through gardens of dying sunflowers, fields full of phallic rocks, and dusty empty roads in Cavusin.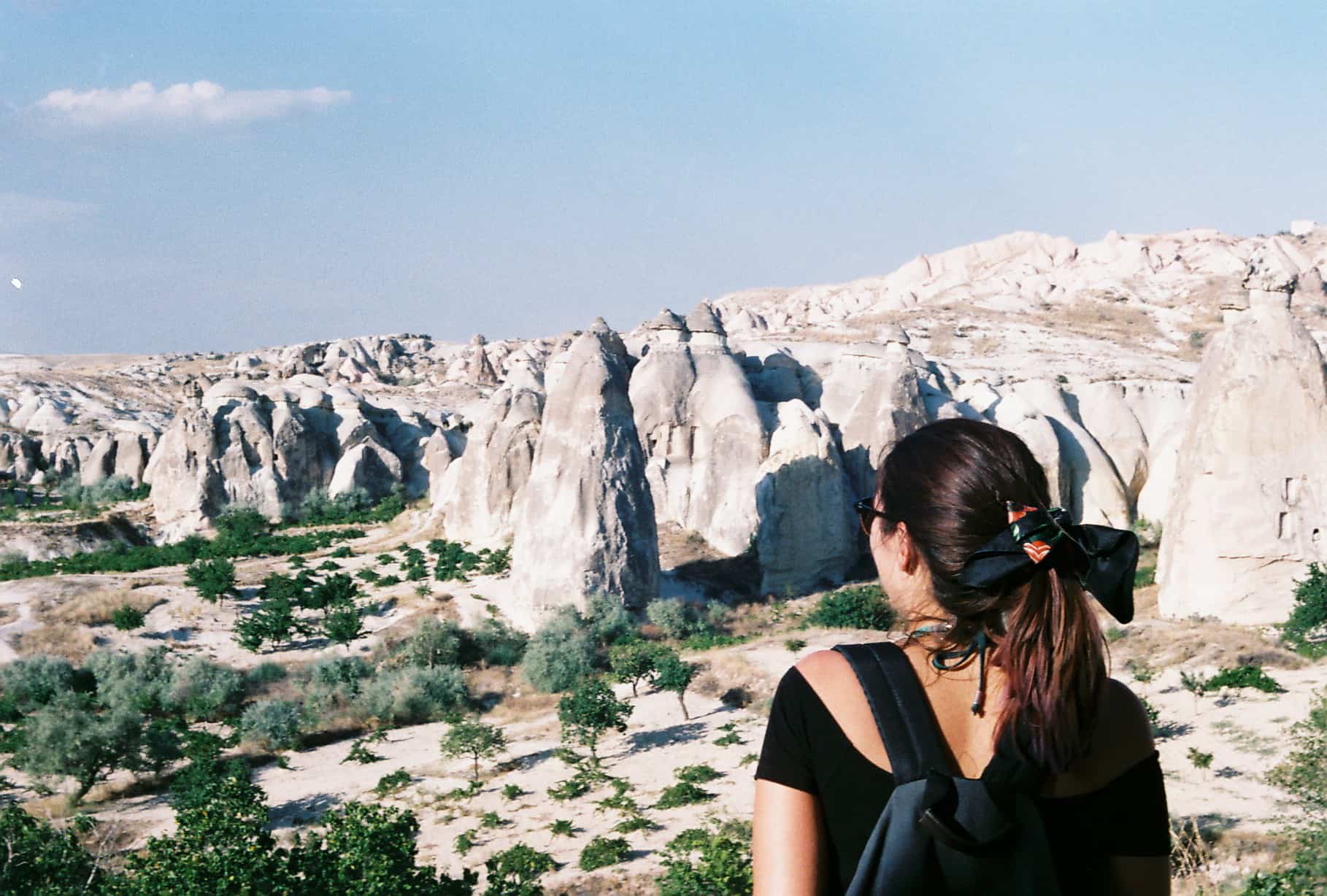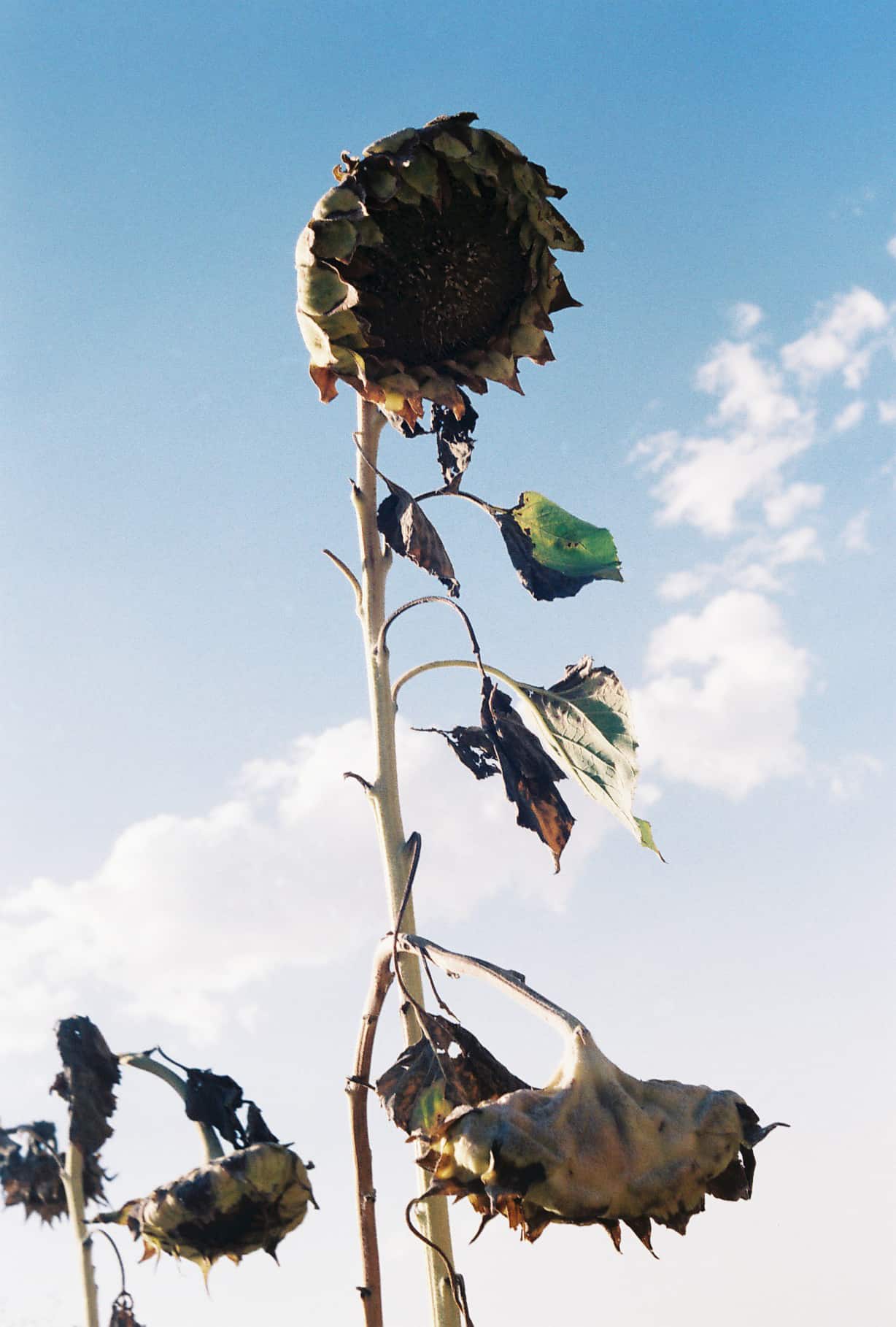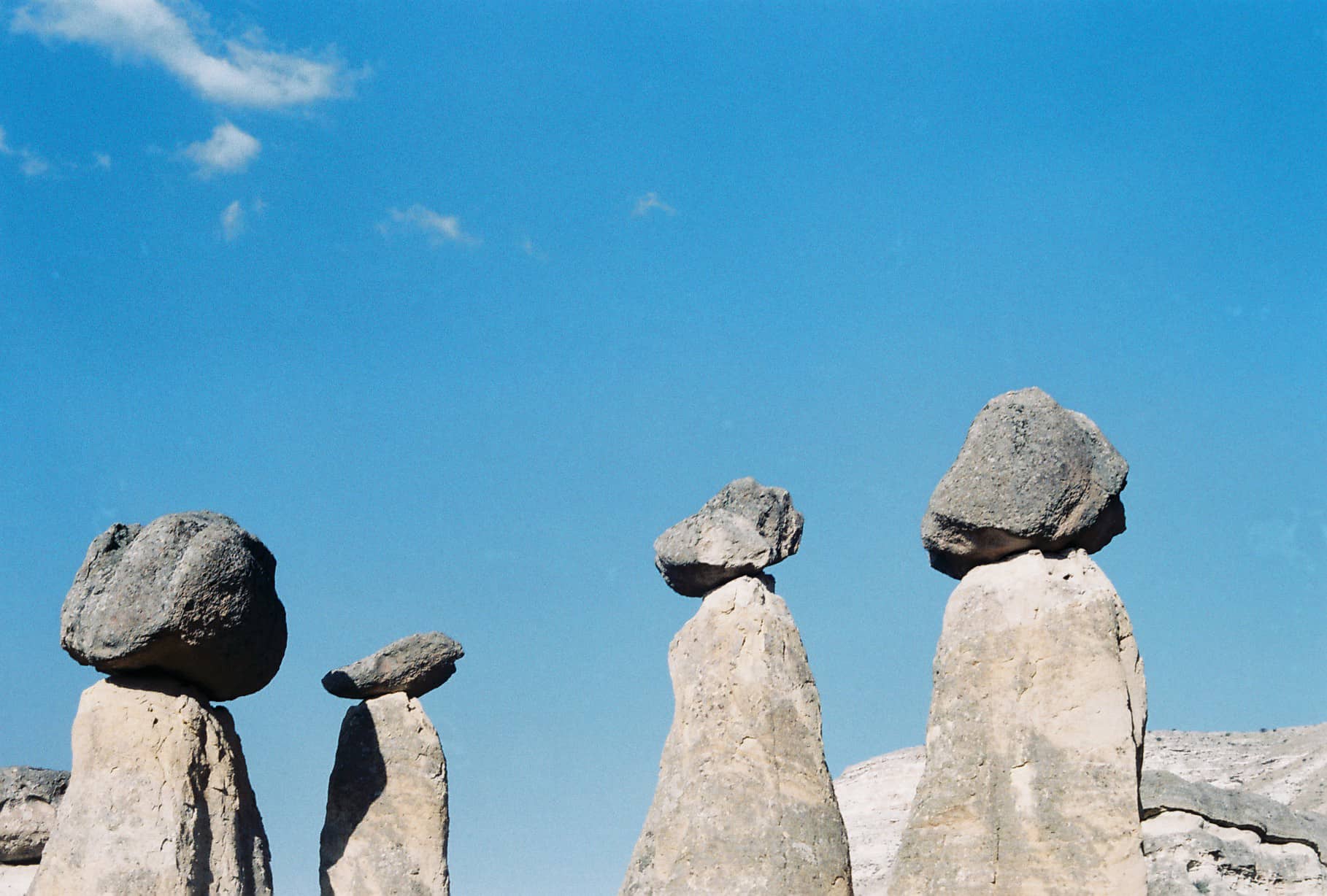 We were practically giddy as the day went on, laughing hard and toasting in the sun. When the family parted ways from us in Goreme at the end of the long day, I felt so heart-burstingly grateful. We couldn't have planned such a day if we'd tried. We climbed up the lookout point in Goreme and watched the sunset over the landscape. So many people worry that Turkey is dangerous to visit, but while watching the rolling landscape light up gold as the evening breeze blew in our hair, the geopolitical issues that lap at Turkey's borders felt impossibly far away.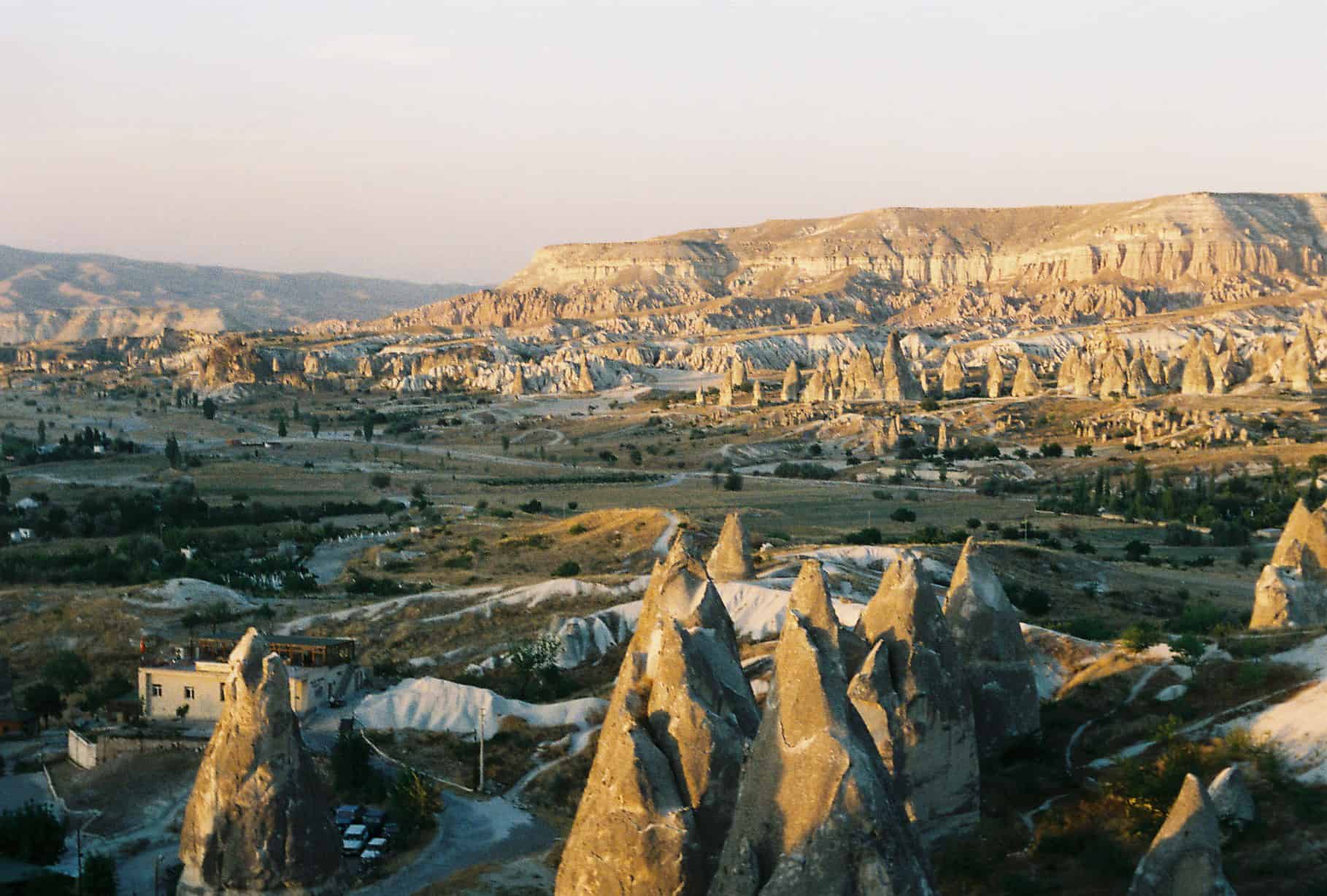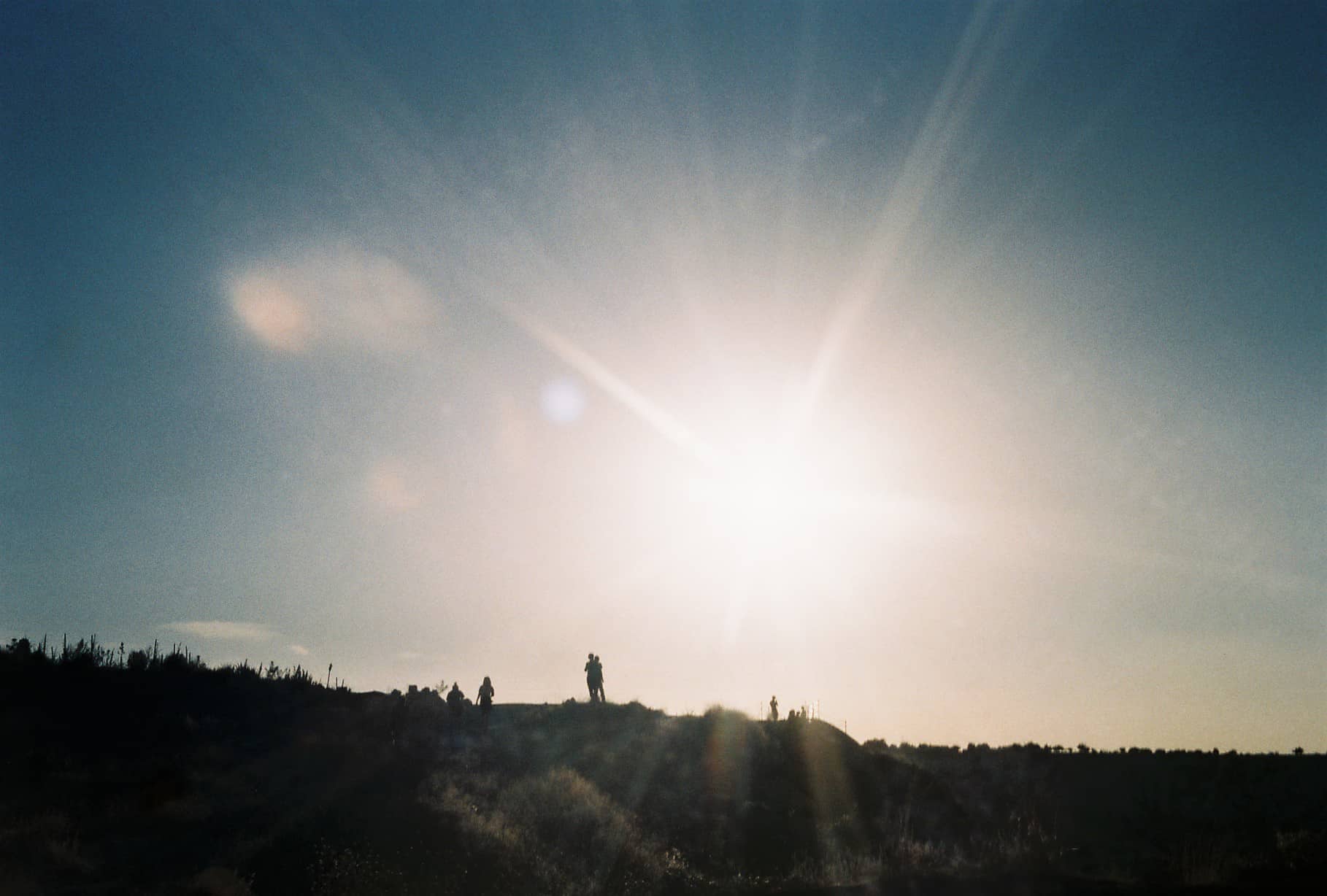 We spent our last day at Pasabaglari, one of the more popular Cappadocia destinations. By then, though, we knew what to do. We broke away from the crowds and climbed and climbed and climbed until the few tourists we could see looked smaller than ants, and that glorious emptiness that we'd become accustomed to surrounded us.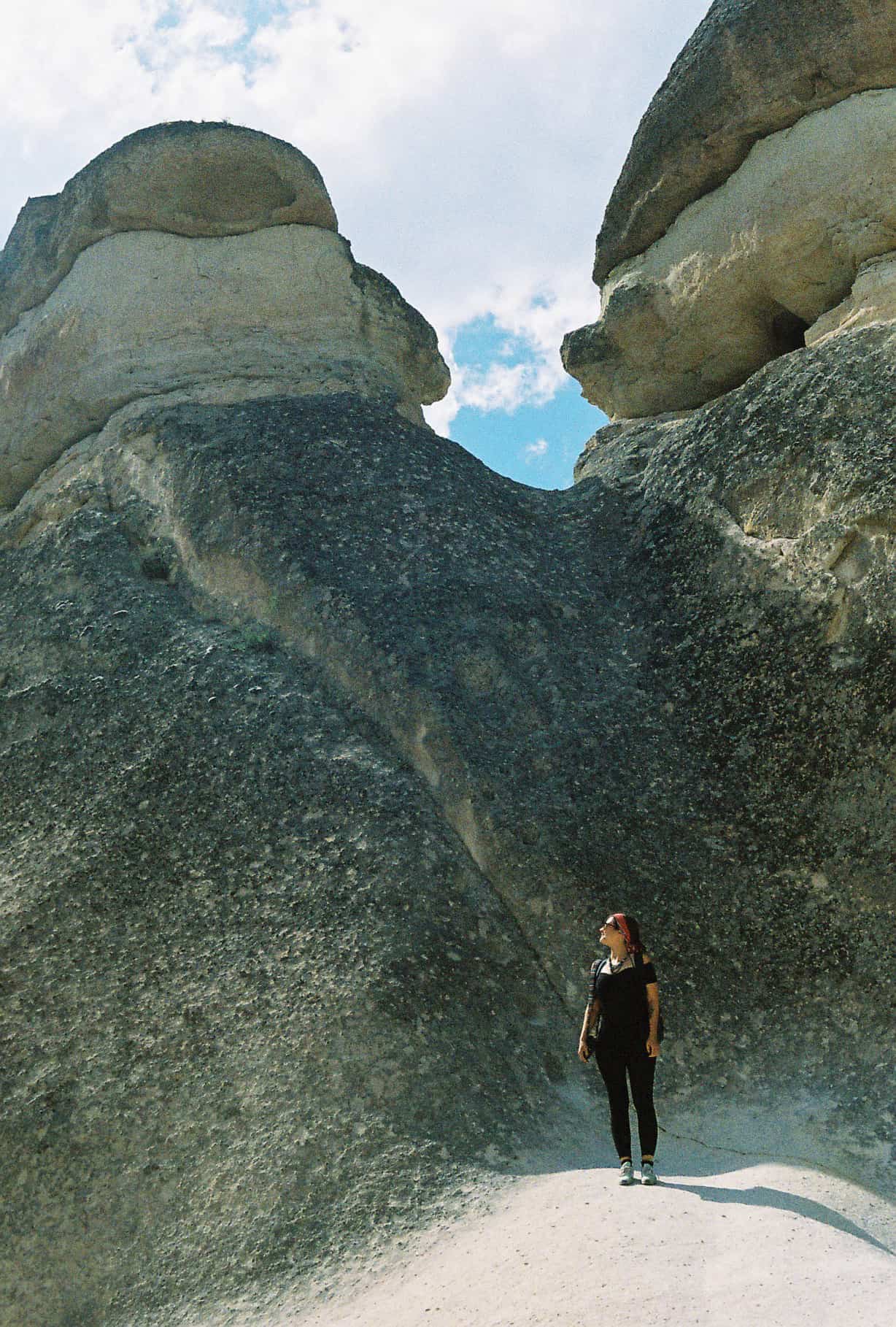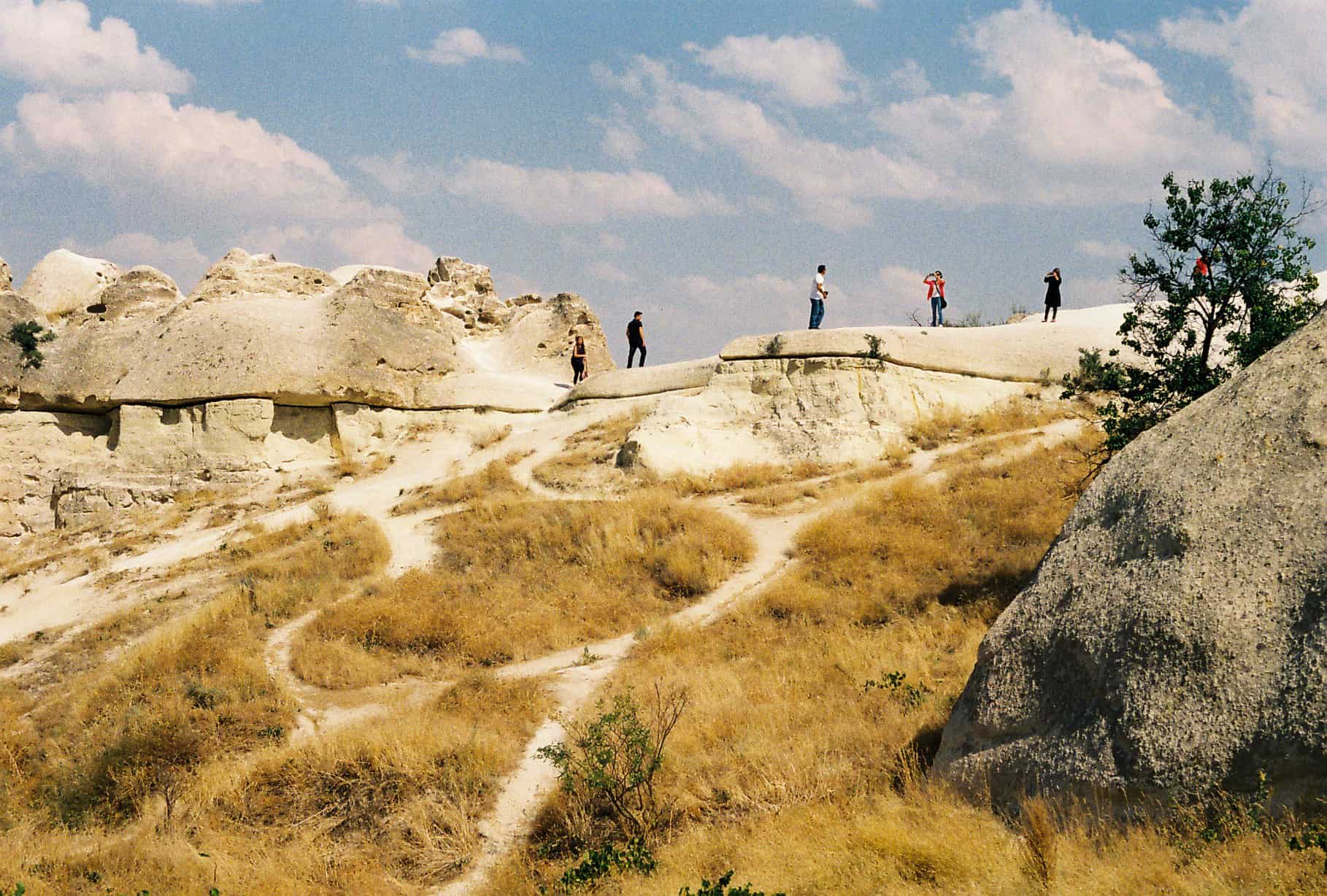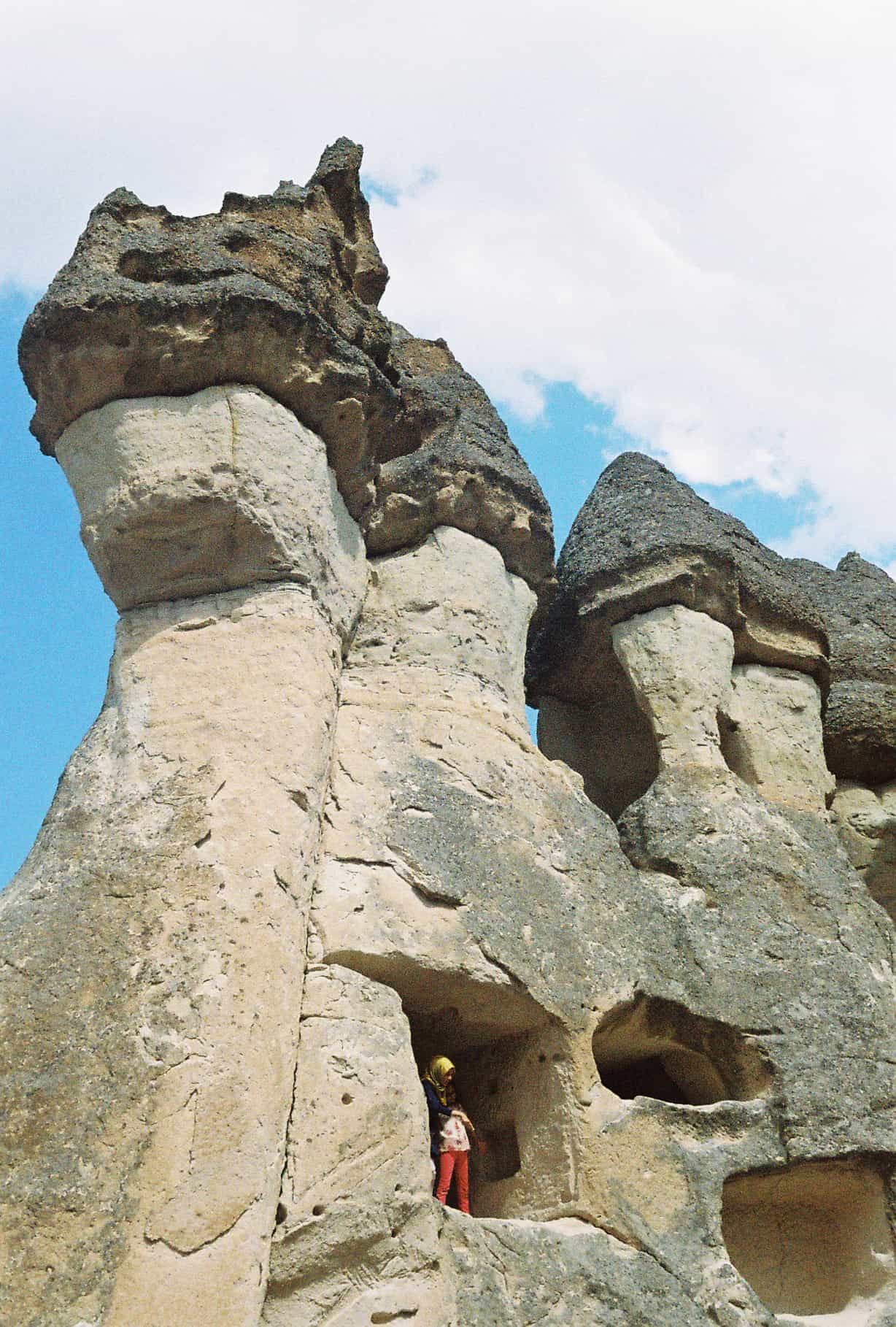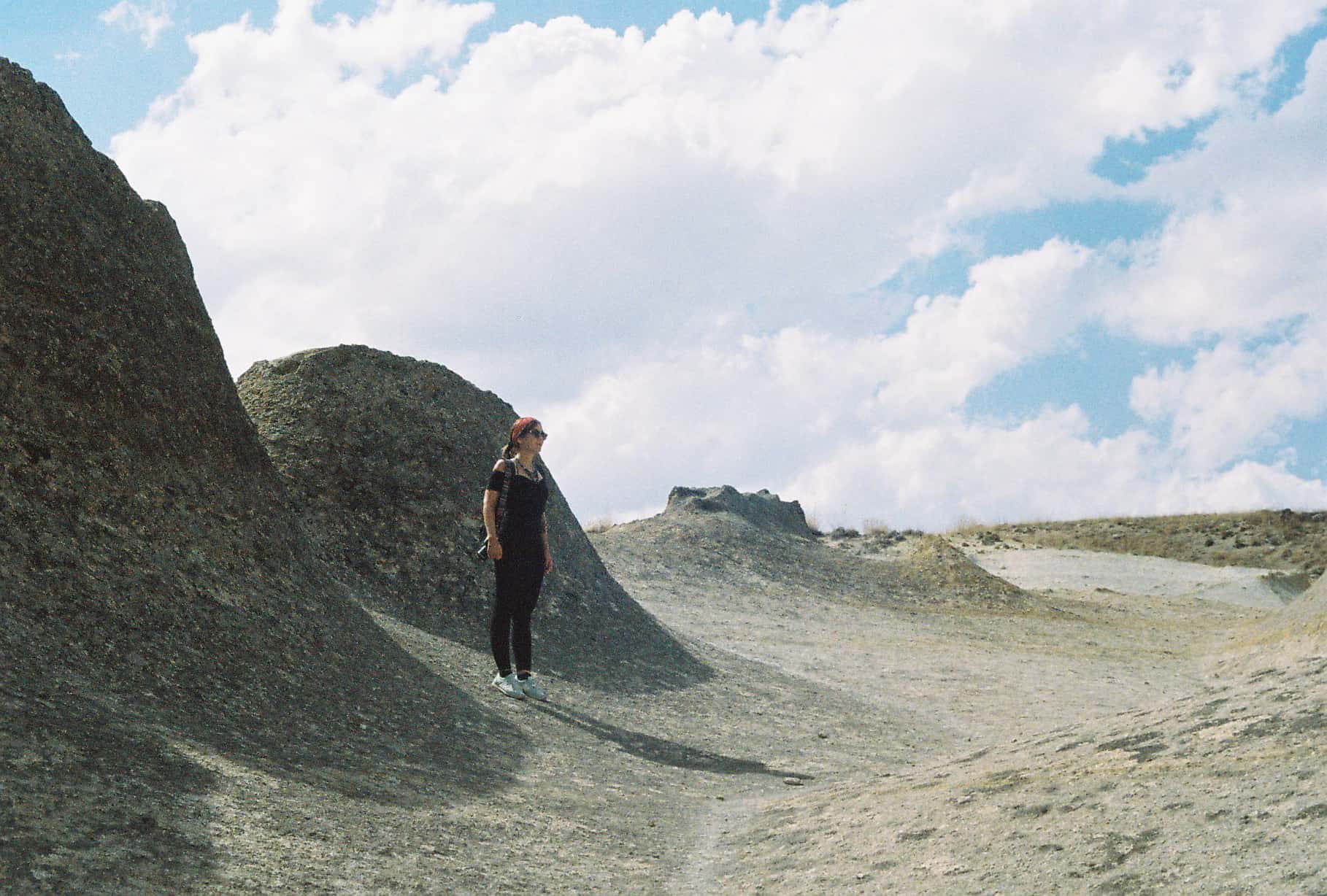 This landscape is made for big imaginations. Simone and I deliberately planned for the pictures we wanted to take, hiking one day in dresses and carrying bright red scarves. When I wasn't wearing mine as a turban (which was an effective way to keep out the sun and sweat), I waved it like a flag. At one point above Pasabaglari, we found ourselves on an empty white expanse of rock. Eerie and space-like, we laughed and jumped and took photographs. It's amazing how the natural world can be the source of such glee.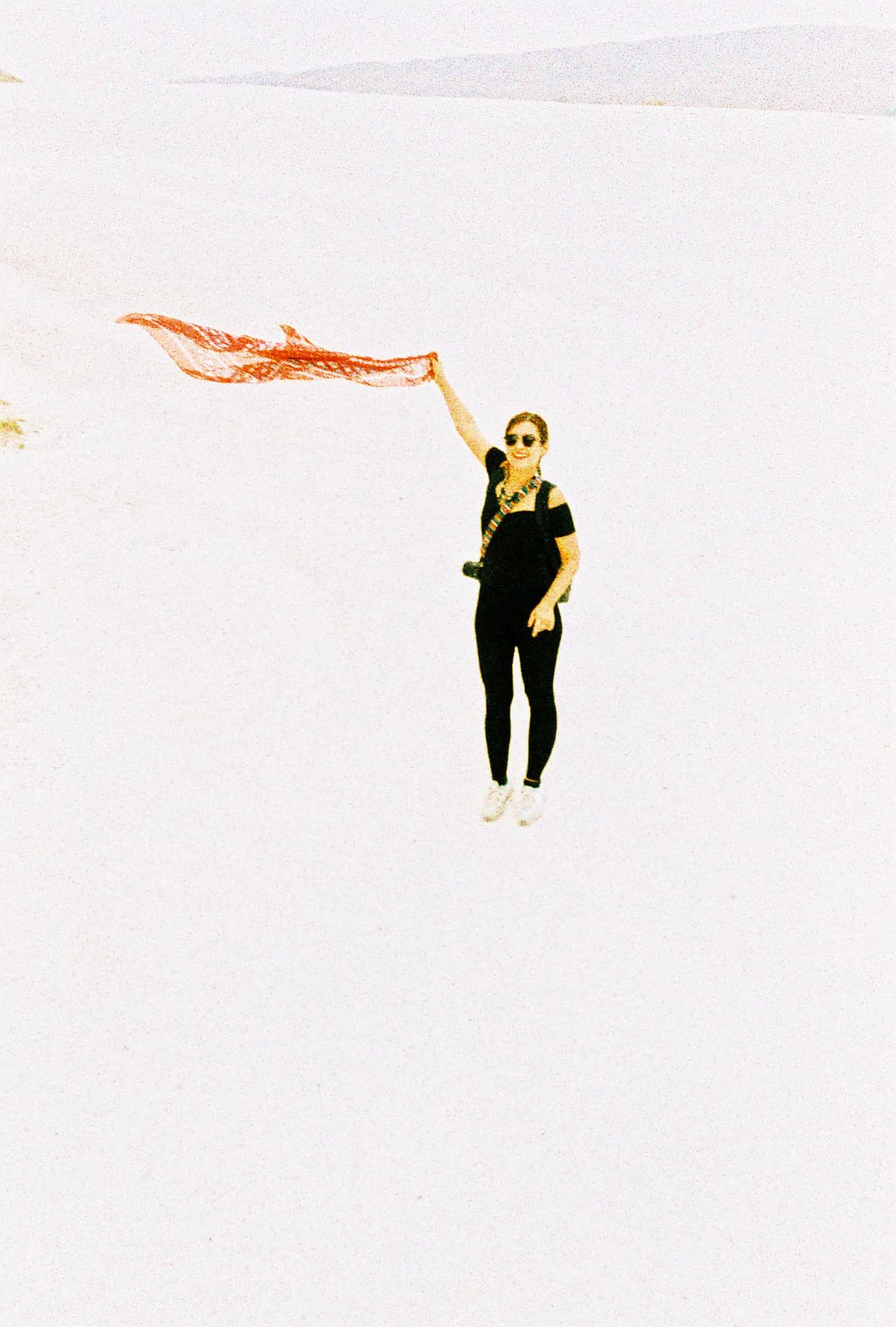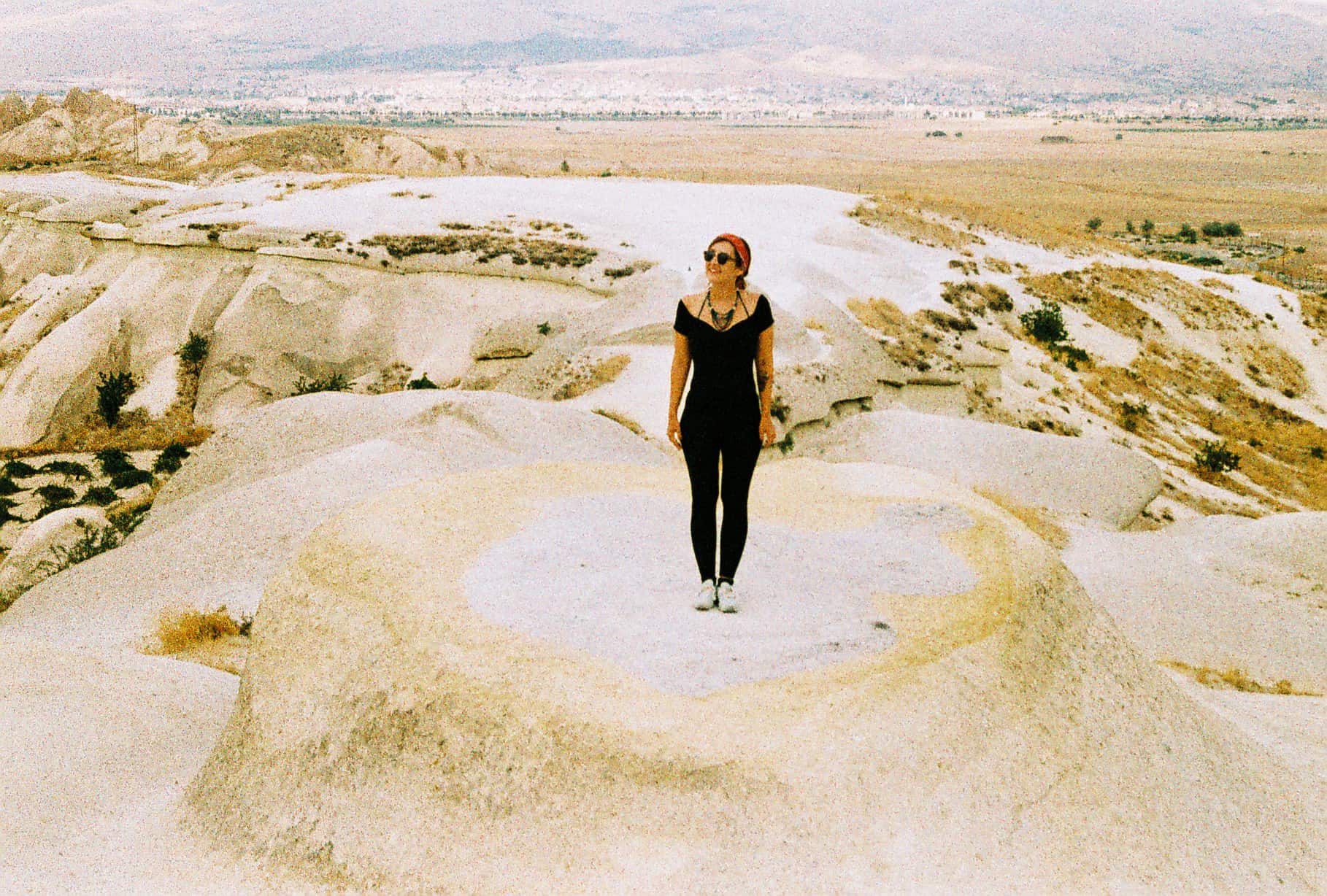 But wait. What about those balloons?
The first morning, we woke up before dawn and went all the way to Goreme to go on our balloon ride, only to learn that the wind was too strong and the rides were cancelled. There were no spaces available for the next day (Jo from Taskonaklar heroically called seemingly every decent company to ask for us), but we decided to wake up early anyway to shoot pictures of the balloons in the air… only to discover, as the sun rose behind a billowing cloud, that the balloons had been cancelled again.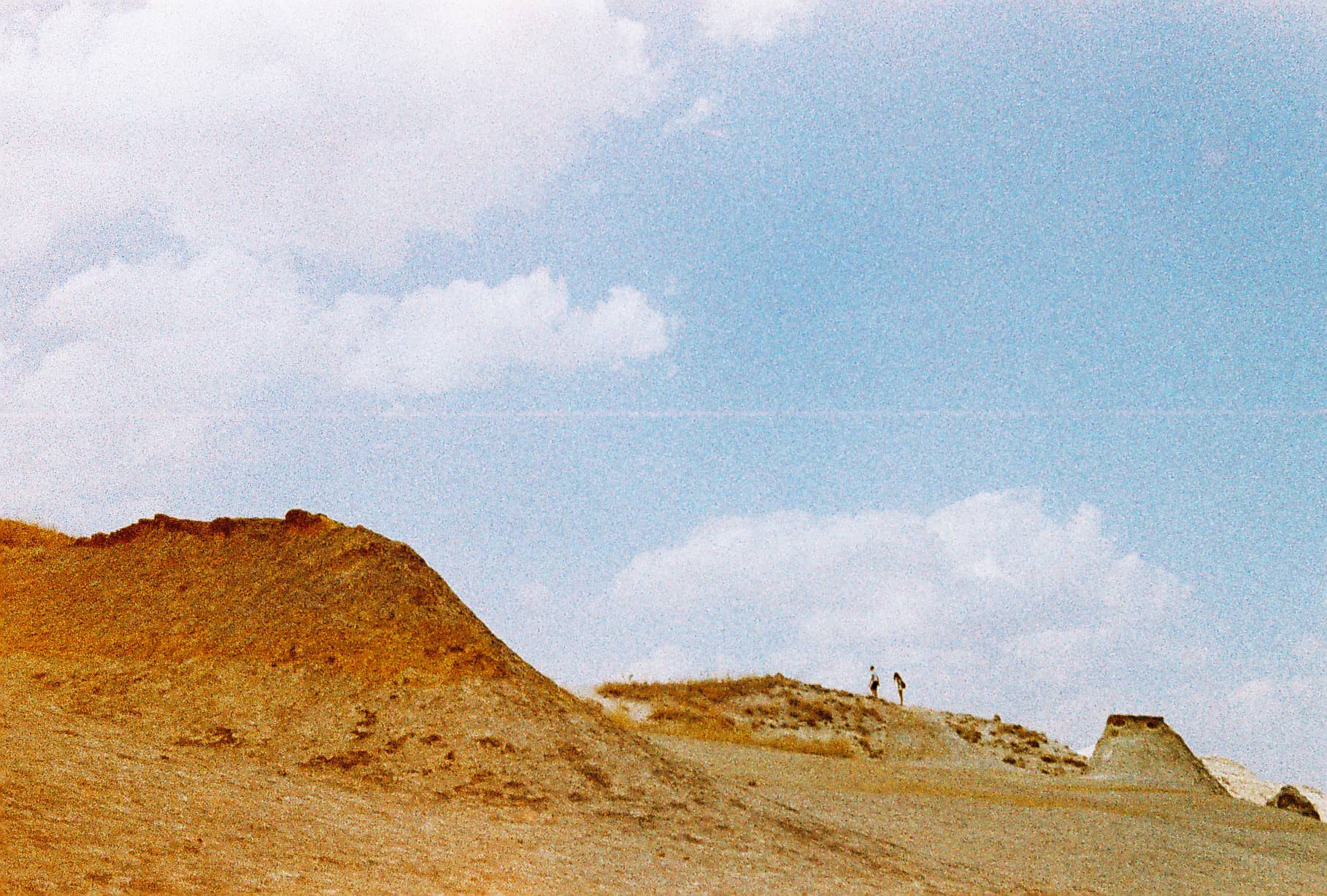 We didn't get those pictures. But, in the end, I don't really care. Everyone can come to Cappadocia for a day or two, get their shot, and get out.
Instead, we had a trip that was truly special. I would love to spend days and days hiking those wild moonscape valleys, opening my heart to anyone I meet along the way. That's the true secret of Cappadocia: the magic is much closer to the ground.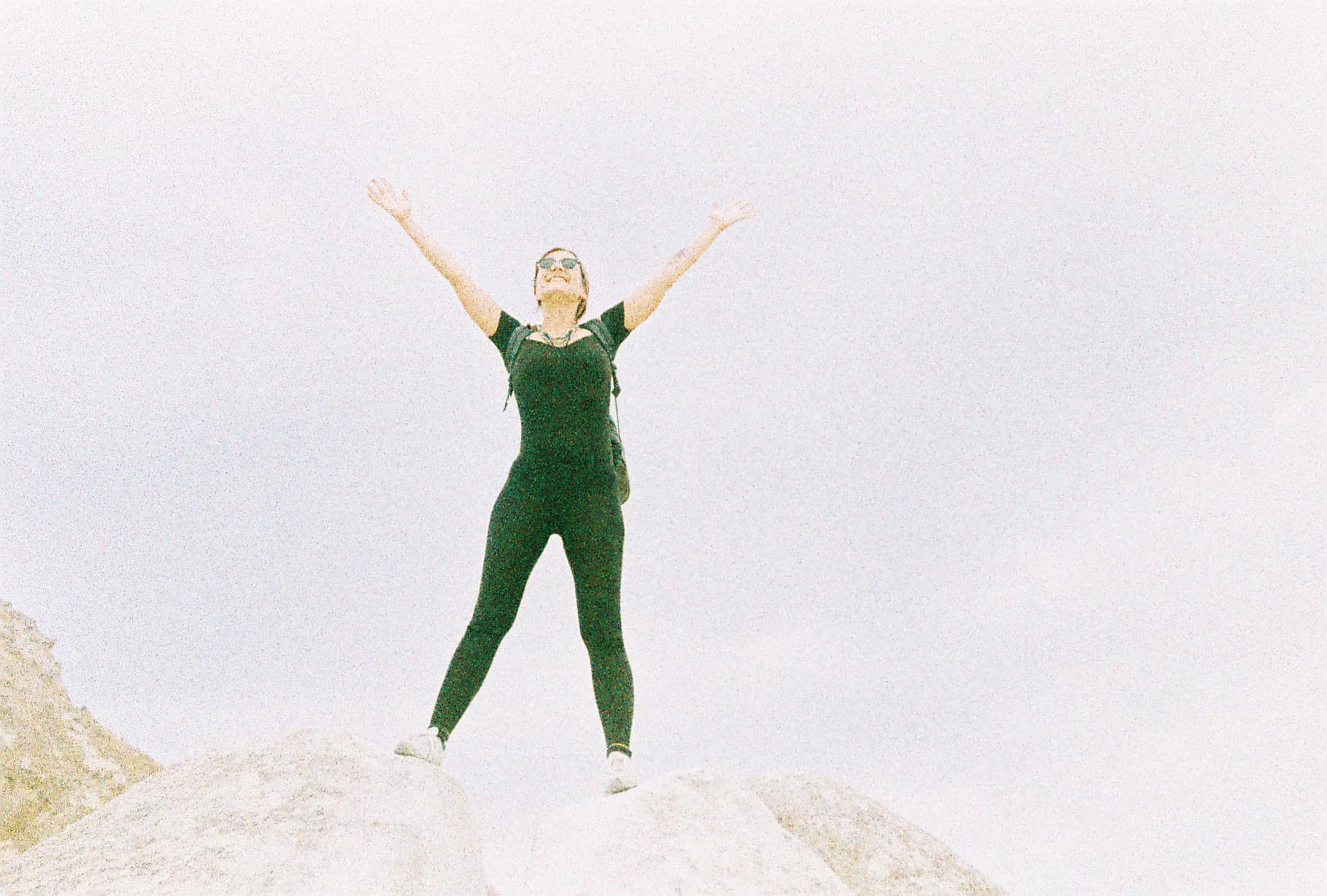 Thank you to Taskonaklar for offering us a complimentary stay. Opinions are, as usual, my own.